Aesthetics and sustainability in the future of design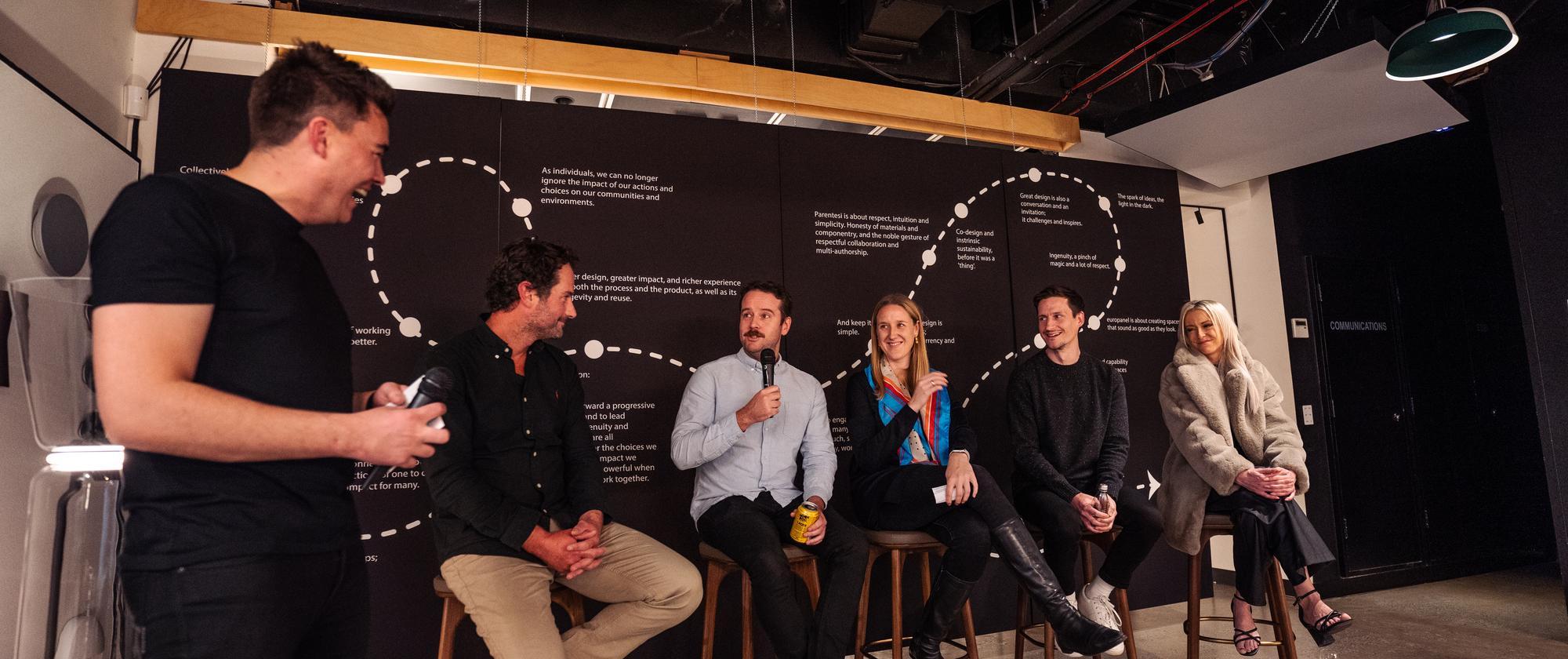 How do we view good design? Is aesthetics equally as important as sustainability? The Melbourne Design Week 2023 in May, aimed to provoke such questions, prompting insights that challenge the status quo and give answers to the toughest challenges currently facing the world; loneliness, climate disasters, social inequity and the cost-of-living. The 11-day event of talks, tours, exhibitions, launches, installations and workshops demonstrated the solutions design can offer and what it can do differently going forward.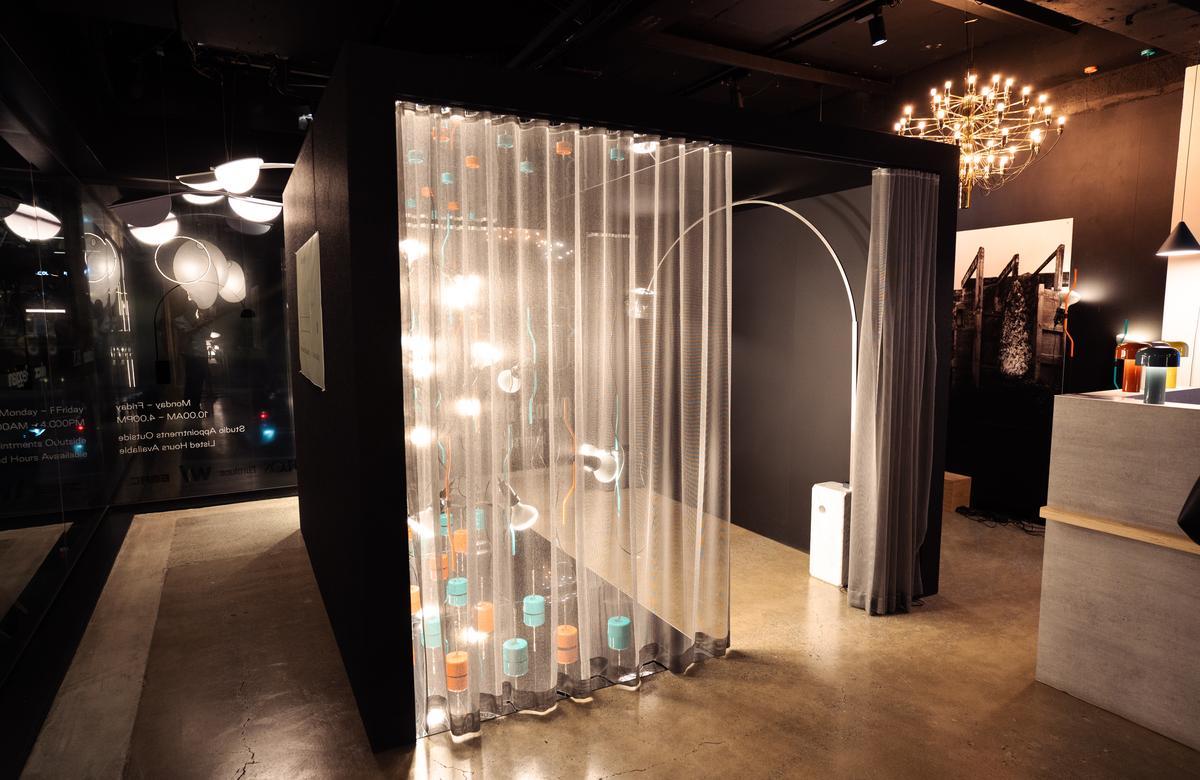 Woven Image, alongside Woods Bagot, ARUP, Euroluce and EMAC collaborated to bring you 'Whose Bright Idea?' An installation, to promote the team's joint values in providing sustainable outcomes through considered design. The immersive innovation, referred to as the 'Cube' took viewers on a sensory journey of sight, sound and touch to prompt discussion. It was an interactive experience that helped people understand the effects that design plays on these senses and to spark new ideas. Displayed in the Euroluce showroom, the Cube was constructed by EMAC using Woven Image's acoustic panel EchoPanel®, giving the 'Cube' it's sensory experience of sound, or rather, sound control. Its sound absorbing properties provided acoustic comfort to the 'Cube.' As a 100% PET, 60% recycled, wall panel, with numerous environmental certifications, it was the ideal inclusion to satisfy the shared sustainable outcomes of the group.
Woven Image and EMAC have worked together on commercial projects too, proudly creating Climate Actives first carbon neutral project for Aesop.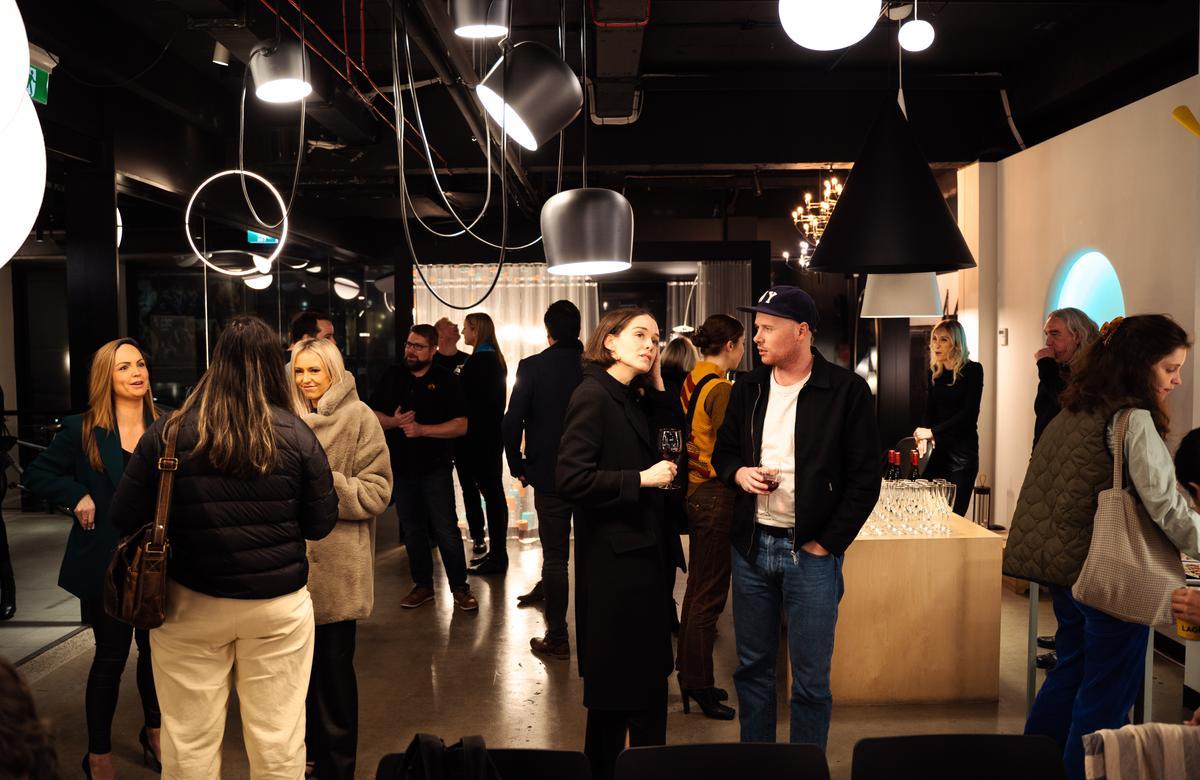 Another important subject was dealt with; titled 'Chain of Custody, Understanding Your Responsibility.' Woven Image joined the panel along with Woods Bagot, Arup, Euroluce and Living Edge. This dynamic discussion centred around tackling the carbon impact of the building industry, seeing value in waste and the important of a circular economy and take back programs (see ours here). Designing with resource efficiency, dematerialisation in mind and for longevity were all noted as having high value. These practices nicely align with the 3 pillars of sustainability that underpin all of Woven Image's environmental actions.
Our Melbourne team thoroughly enjoyed being part of these insightful events that help shape the future of design.