Paramount & Network 10 office acoustic enhancement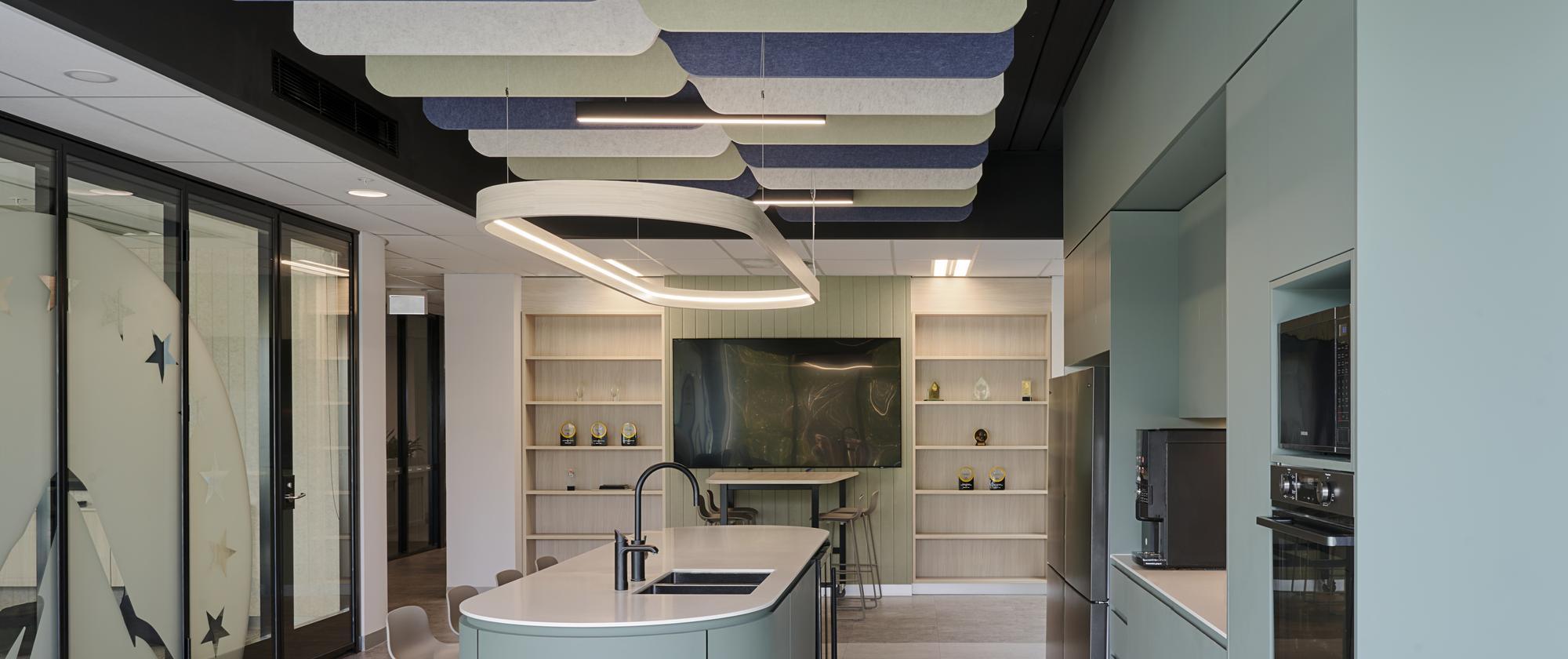 With constant activities like filmed reporting, interviews, televisions playing and breaking news all day long, the Paramount Network 10 office is a work environment much noisier than the average office. As architects, interior designers and landscape designers, BELL Architecture, were keenly aware that the new office home needed acoustic control.
The client desired a calming, earthy and organic workplace to counteract the loud and fast paced work environment. This was particularly important in the kitchen and break out areas, where the exposed hard-surface ceilings cause a lot of noise to bounce off, impeding users to work comfortably, collaborate and relax. The Array 24mm acoustic ceiling baffles in Woven Image's standard Valley design were chosen to combat the acoustic issue. They enable the ceiling space to absorb noise and reduce the total level of sound reverberation whilst adding a key visual feature of this space. The colour trio of navy, mushroom and sage secured the clients desired, calming and earthy atmosphere throughout the beautiful workplace.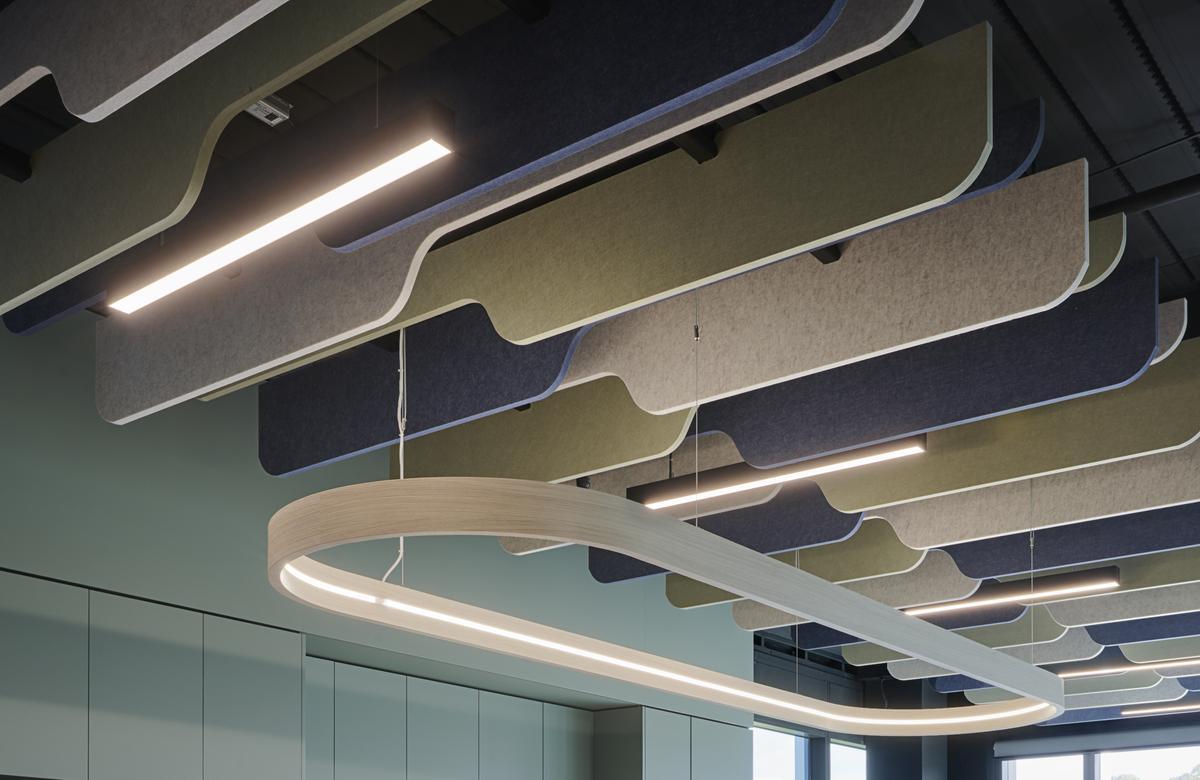 EchoPanel® 12mm and EchoPanel® Longitude acoustic panels also contributed to the calming aesthetic in function and appearance. In almost every space of the Paramount and Network 10 Adelaide office, EchoPanel® as the versatile sound absorbing panel it is, was used on walls, as workstation divider screens and pinboards. EchoPanel® Longitude suited the board rooms with its wood panelling appearance that gave a look of sophistication while significantly contributing to acoustic comfort.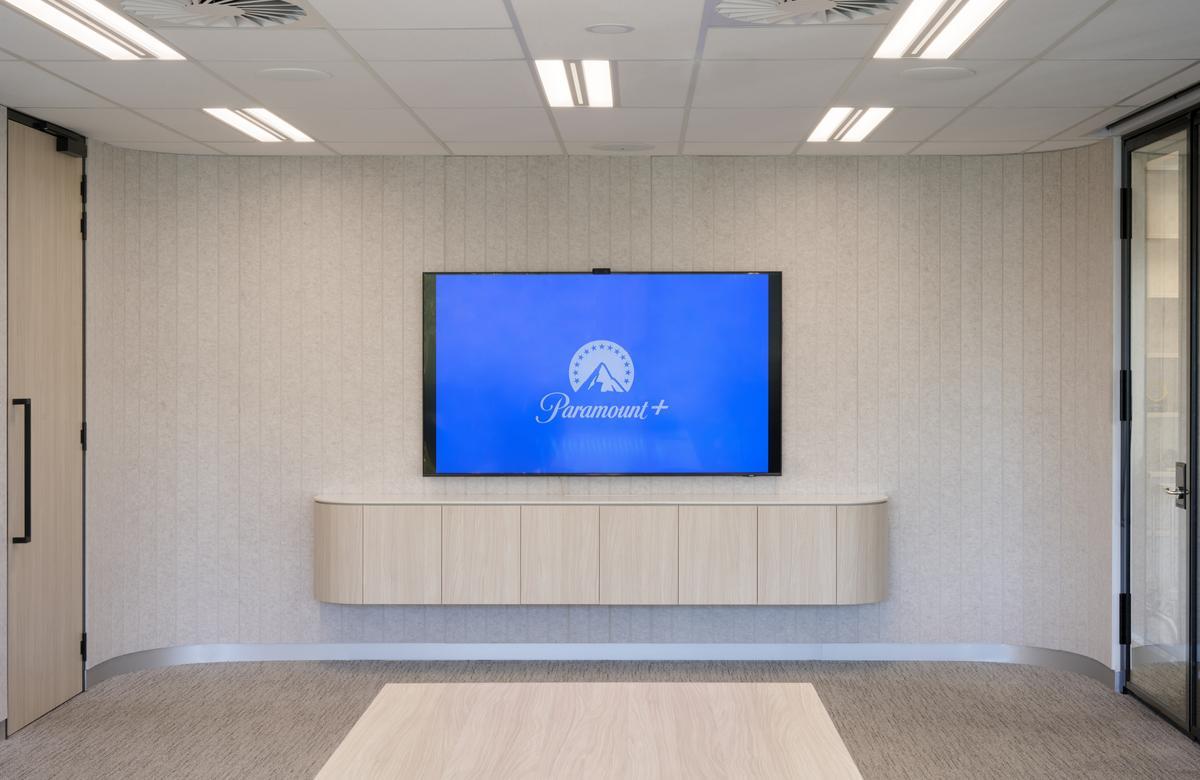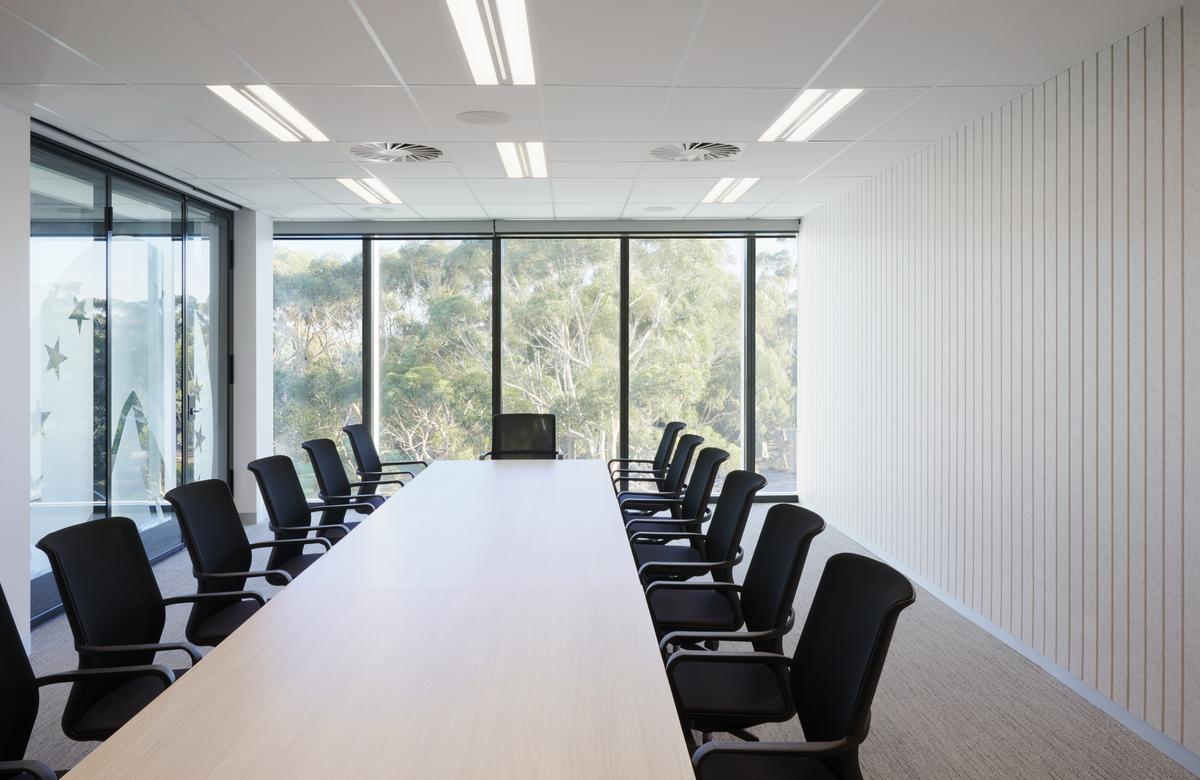 "BELL Architecture love the ever-evolving variety of Woven Image's acoustic wall and ceiling treatments, and the fantastic colour range available. A challenge with this project was working with the curves in the walls, which is one of the main features of the organic space - and we of course wanted to install EchoPanel® to these curves. Woven Image was always available to answer questions and assist where possible. They gave instructions on how to splice the panels so that they could be curved. It is fantastic to see that only one year later, Woven Image have carried out studies on all the different ways to curve EchoPanel® and can even now do the splicing for you!"
- Zoe Strauss, Interior Designer at BELL Architecture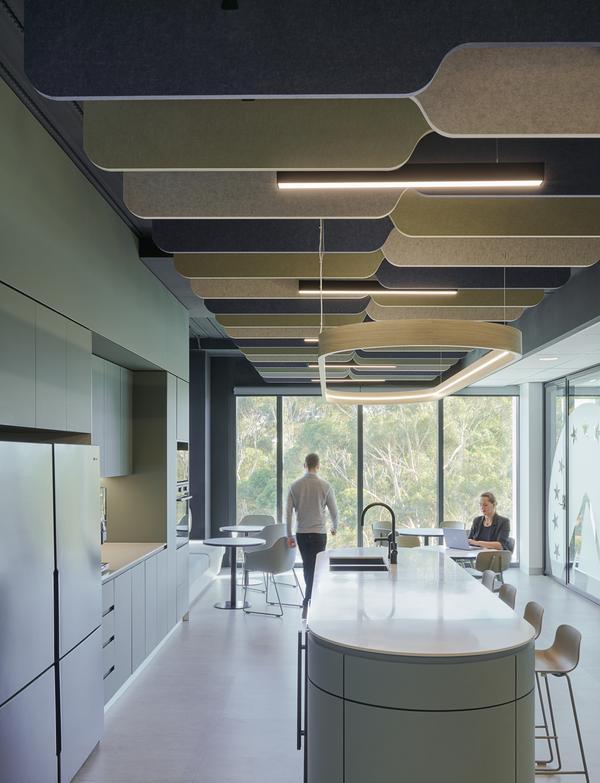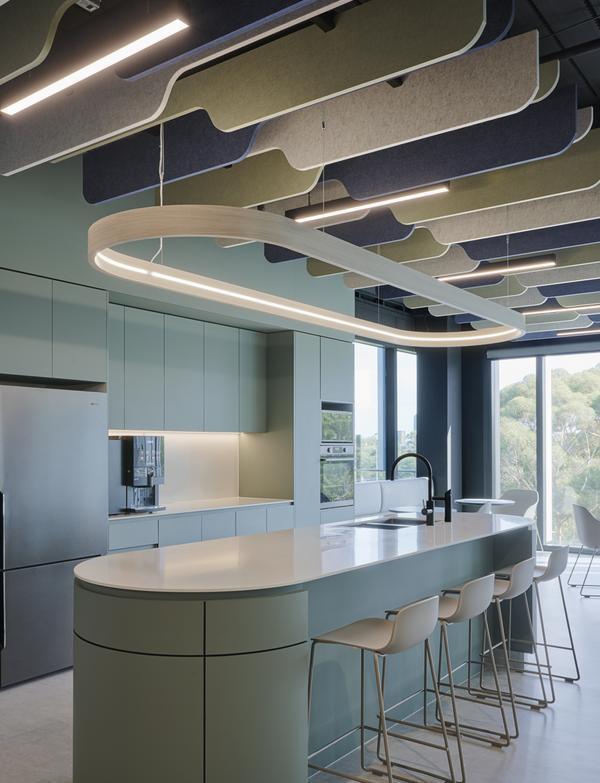 Woven Image continues to work with designers and their clients to provide bespoke acoustic solutions for their projects. Woven Image's Commercial Services team assists with queries, quotations and provides detailed project drawings, whilst the Project Delivery team ensures materials are designed, delivered and received on time.
The Paramount Network 10 workforce are very pleased with the outcome. All EchoPanel® products played an important role in bringing the space to life through the organic colour palette, while functionally delivering acoustic comfort to this fast-paced office.