Acoustic panels and colour palette enliven communal space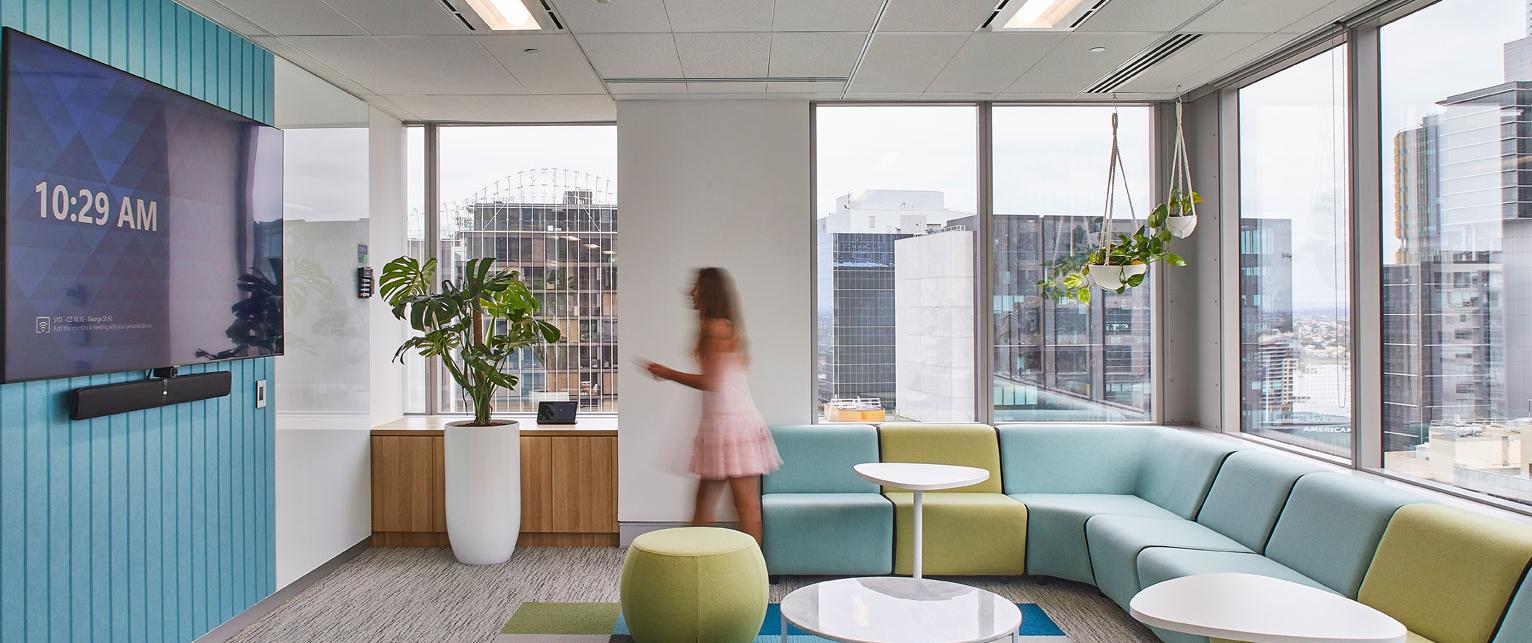 Project Information
Location: Sydney, Australia
Products used: EchoPanel® Longitude, Airport and Mono HP
Designer: Generate Interiors
Furniture Provider: Spatial Hub
Date: 2022
Photography: Tyrone Branigan
EchoPanel® Longitude 12mm, alongside a colourful assortment of textile applications, has featured strikingly in this bright 2022 revamp of a multi-story workplace in the Sydney CBD.
Fabric Mono HP in smoke grey was used for booth seating thanks to its high-performance characteristics. With a broader colour palette, Airport found much appreciation, being upholstered to ottomans and seat cushions in bright blues and greens. EchoPanel® Longitude 12mm was displayed most notably, in mushroom 454. Its central location makes for a beautiful eye-catching addition to the workplace design, simultaneously enhancing acoustic comfort by reducing sound reverberation in a busy, dynamic and social space.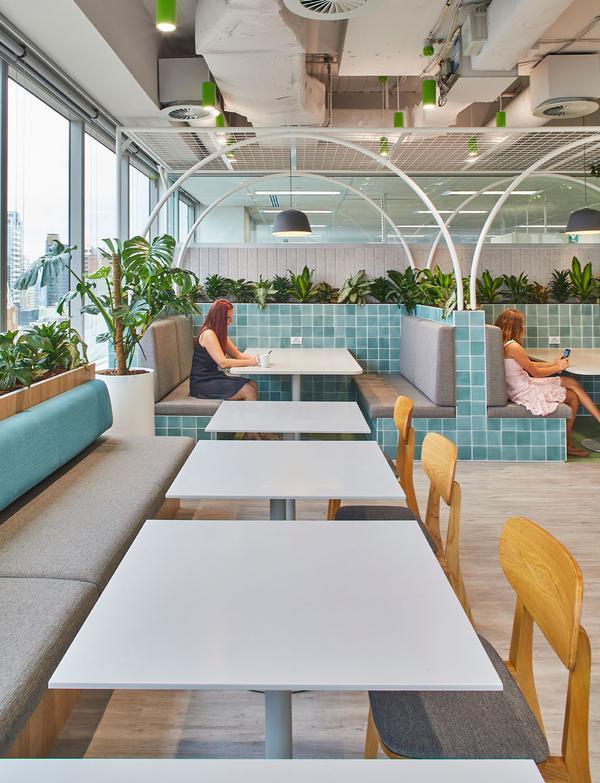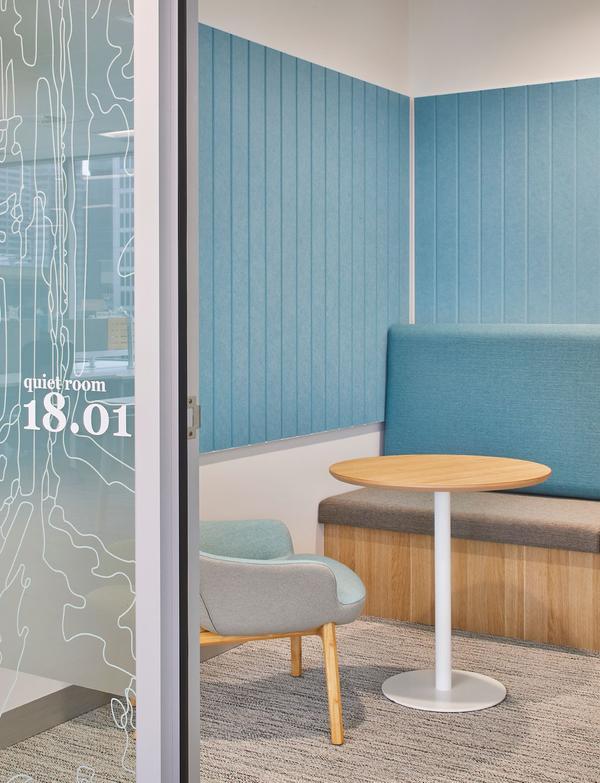 Indigenous business's, Generate Interiors and Spatial Hub were tasked to provide their client an agile, adaptable and dynamic work environment. The client desired that staff would be enticed back into the office following on from the pandemic's effects. The build needed to encourage and support members to connect and to foster a strong sense of community. It was also important that this project innovatively conveyed the brands "bright, warm and inviting" atmosphere. The Woven Image colour palette in EchoPanel® and fabrics, was ideal for the job.
"Colour selection was great and aligned with the client's brand colour palette."
(Jamie Wanless Design Director, Generate Interiors)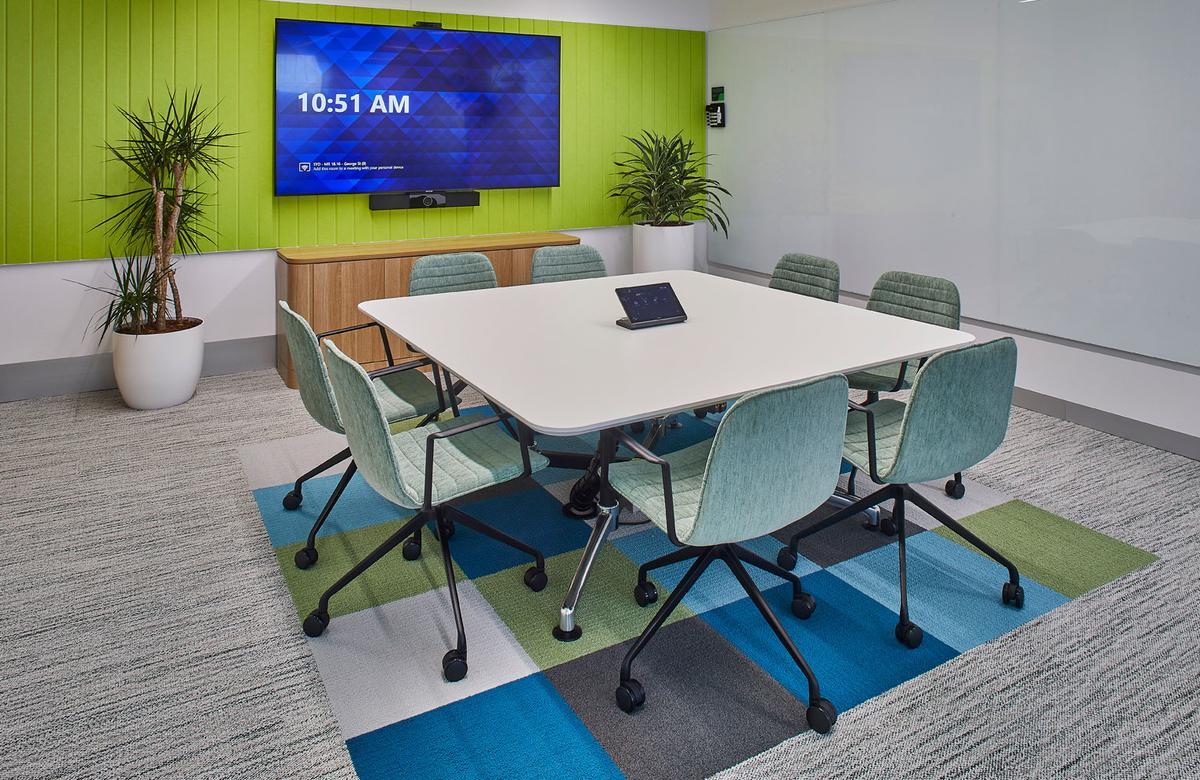 EchoPanel® Longitude was also featured prominently in meeting rooms in lime splice and duck egg blue colourways. Not only for their ideal acoustic sound absorption properties, but also tying together the brands' colour palette and Generate Interior's design theme throughout the level of the building.


"The end result was fantastic and the client is very happy with the quality of the fabric and colour combinations."
(Jamie Wanless Design Director, Generate Interiors)