Sound Lounge collaboration with Adam Goodrum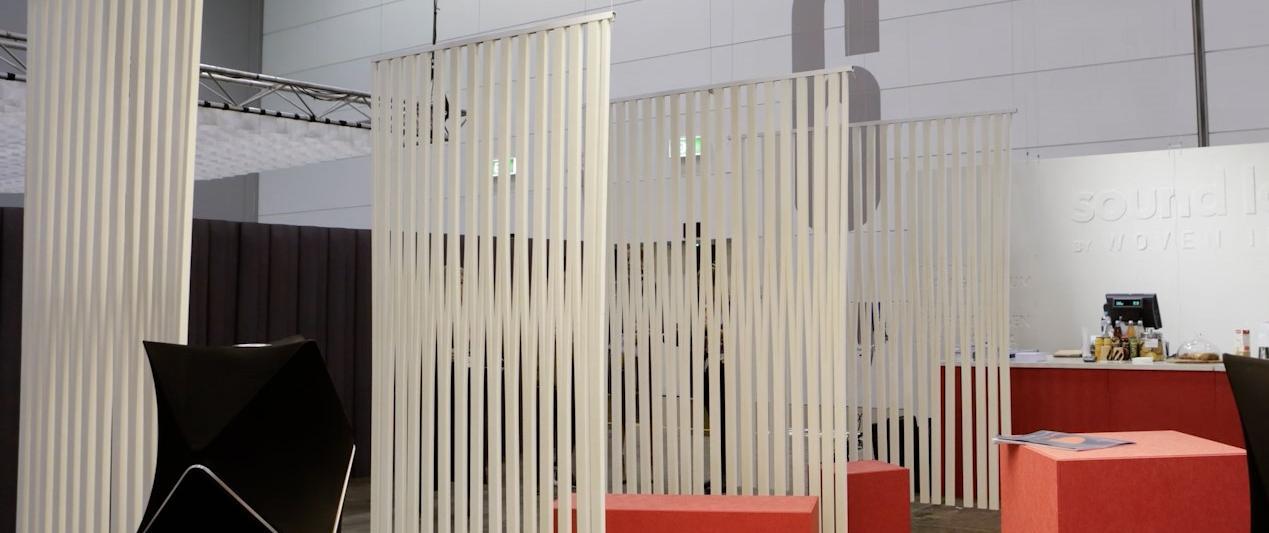 "Through the interplay of light and structure, I wanted to create a visceral environment; a space of sensory ambience and augmentation. Standing as an installation in as much as a functional setting, the lightness of form and repetition of elements creates a space which endeavours to become a visual representation of sound."

(Adam Goodrum, The Sound Lounge).
Adam Goodrum is an Australian, Sydney-based designer working across an array of design disciplines including collectable objects, furniture and interiors. Adam was the final designer to focus his conceptual thinking to the Woven Image Imagination Partner campaign.

After winning Denfair Designer of the Year for two consecutive years, Adam's response to the brief was the Sound Lounge installation at the Exhibition.
By employing the sound absorbing qualities of EchoPanel® 24mm and confronting the themes around sound, enclosure and transience, the results was an exciting interaction with the material as a spatial element and sound scaping, utilising the latest technology from sound partner Bang & Olufsen.

When asked what his first impressions of Woven Image were, Goodrum replies:
"The company has always had a leading role in quality, innovation and environmental sustainability in the design industry."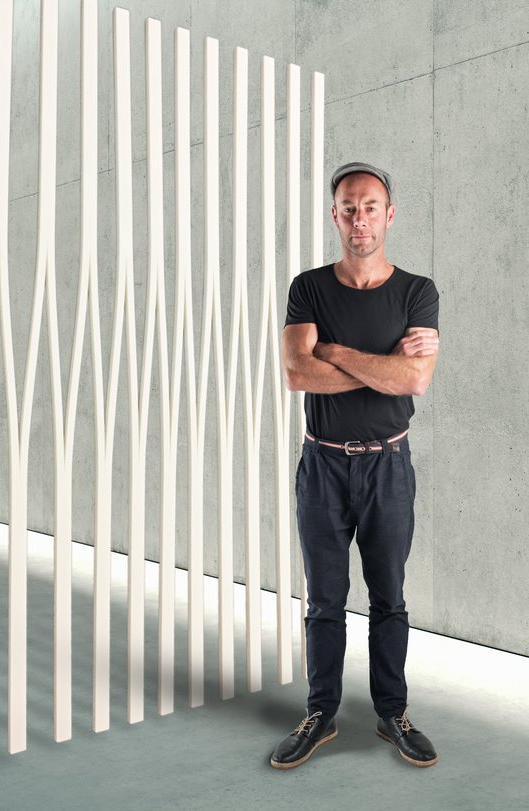 "The Imagination Partners campaign is a designer's dream. The purpose of the campaign is to bring imagination to life in its fullest form and remind the design community that design isn't just about fulfilling a functional brief – imagination and out-of-the-box thinking is key to innovation. It has been a great opportunity to work on this campaign and join the list of collaborators thus far. I think it is an excellent campaign to promote innovation and design in its freest form." (Adam Goodrum).
Since collaborating with Woven Image, Goodrum's work has been awarded a host of design accolades including the NGV Rigg Prize, Vogue x Alessi Design Prize, and Indesign Luminary. He has been commissioned to design pieces for several global luxury brands including Veuve Clicquot and Cappellini, and his work has been acquired for permanent collections in institutions including the National Gallery of Victoria, Design Museum London, and Design Museum Gent.