Vertical linework and geometric delights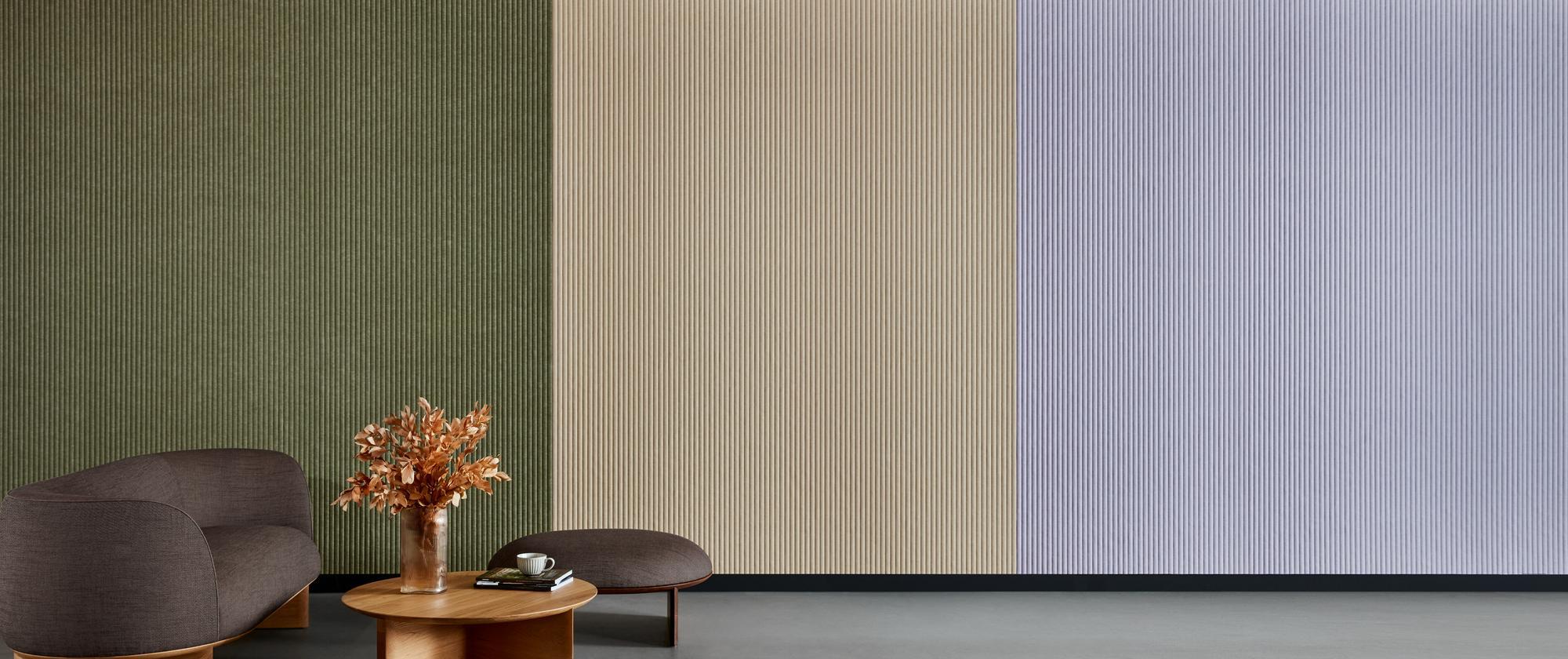 As we navigate the new office spaces, employees seek an environment that promotes health, well-being, collaboration and concentration. A key component of this is acoustic comfort.
Woven Image's Embossed Acoustic Panel collection welcomes three new products, offering more applications for these award-winning designs. Unique elegance meets practical charm in this range that vaunts vertical linework, geometric wonder and stunning colourways that bring a curious sophistication to any space. Pico Embossed Panel, Ion Duet and Pendent Ion Duet show off their fresh personality, alongside extensions to EchoPanel® 24mm and Mura colour palettes.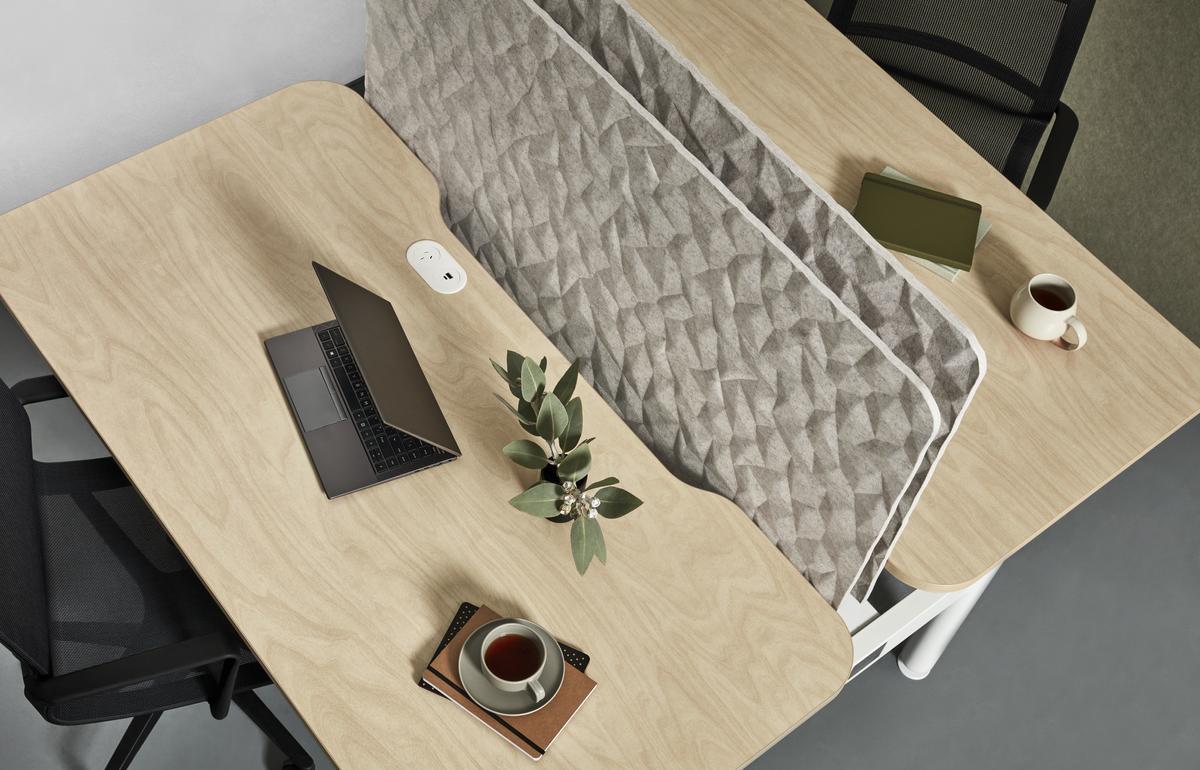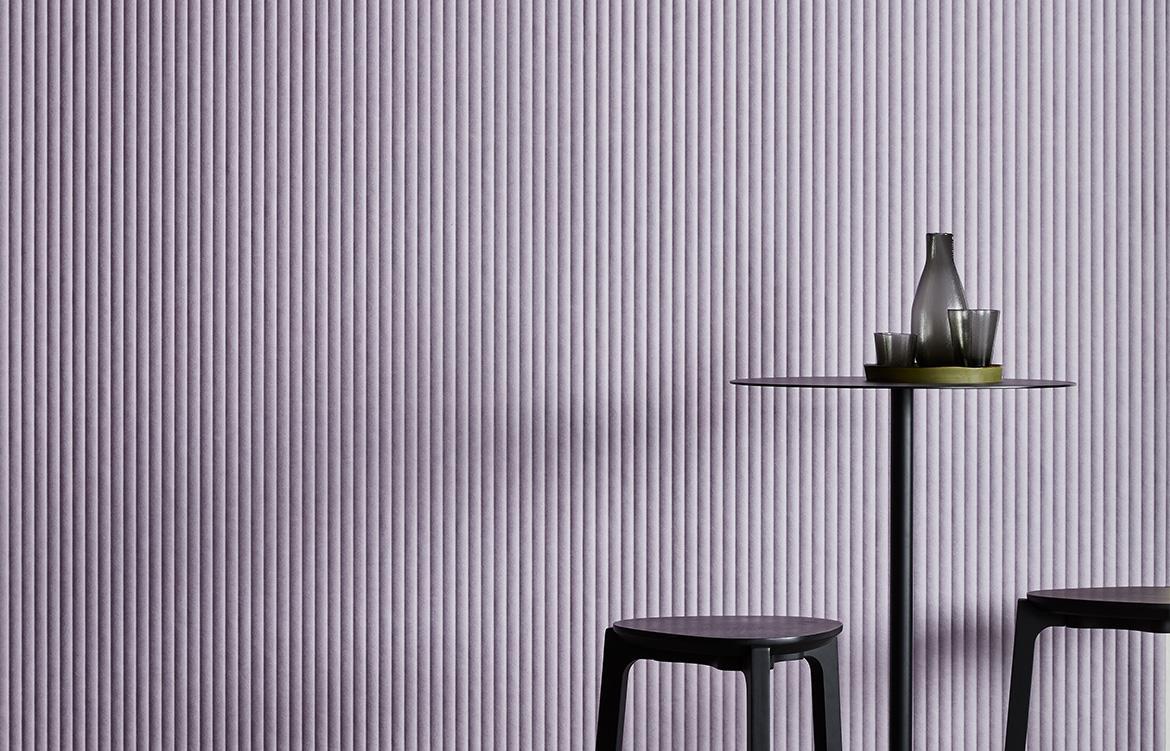 These new acoustic finishes have been developed with the hybrid workspace, flexible floorplates and occupants' well-being in mind. Workspaces that positively influence an employee's mental and physical health are key to attracting and retaining top tier employees – both design aesthetic and acoustic comfort play a key role in achieving this.
Pico Embossed Panel emerges from the architectural trend towards detailed linework. Providing a beautiful textural element to any vertical surface, with the added benefit of acoustic performance to combat reverberation from surfaces within commercial spaces. Pico can be installed in a variety of environments including offices, lobbies, classrooms, cafes and restaurants.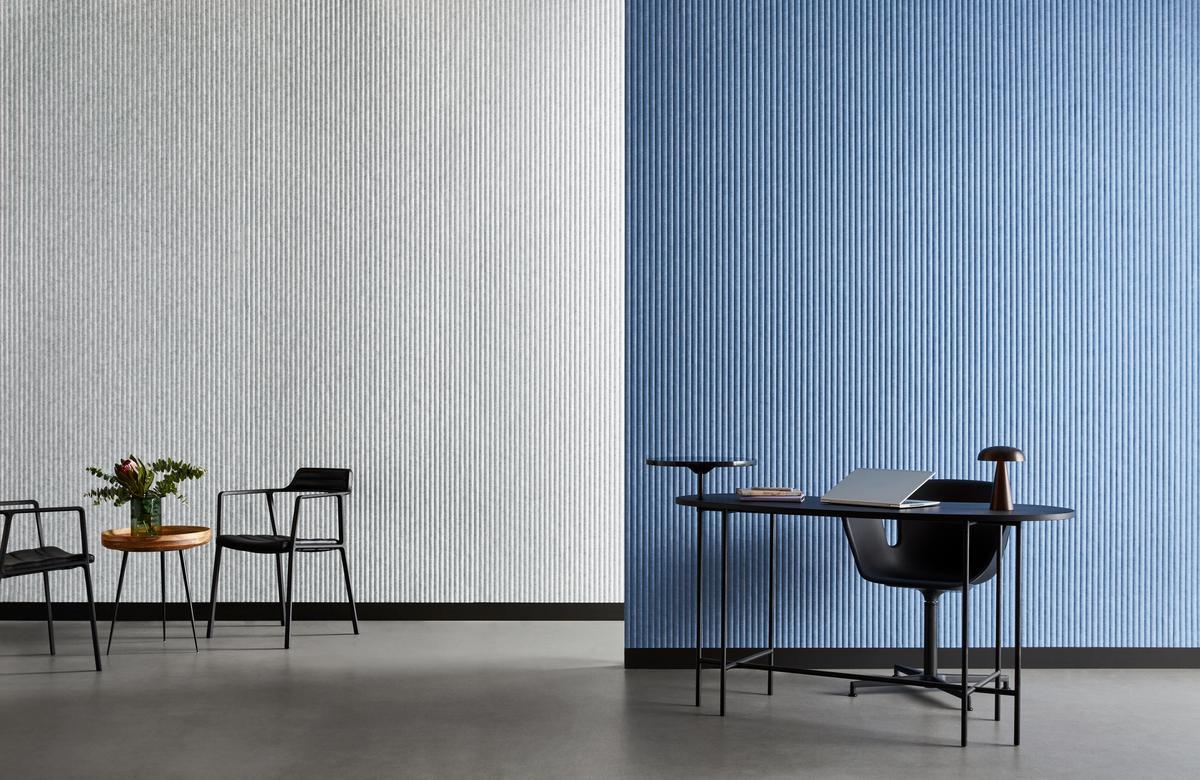 Utilising Ion's award-winning design comes Ion Duet, a multi directional dual-sided panel for partitioning applications, including workstation screens and operable walls. Compressed from EchoPanel® 24mm, ensuring colour is consistent throughout the thickness of the panel, it is ideal for frameless applications. It boasts the same acoustic and sustainability attributes that you expect from EchoPanel®.
Pendent Ion Duet floats graciously above the floor for a breathtaking and sound absorbing experience. As a suspended acoustic screen, Pendent Ion Duet is ideal as a partitioning solution, including space dividing, privacy screening and way-finding applications in commercial interior spaces. Its striking embossed design is featured on both sides, ensuring its aesthetic is enjoyed from all angles. Pendents come with a beautifully designed suspension kit that includes an optional floor fixing and features three sleeve colours; charcoal, silver and gold.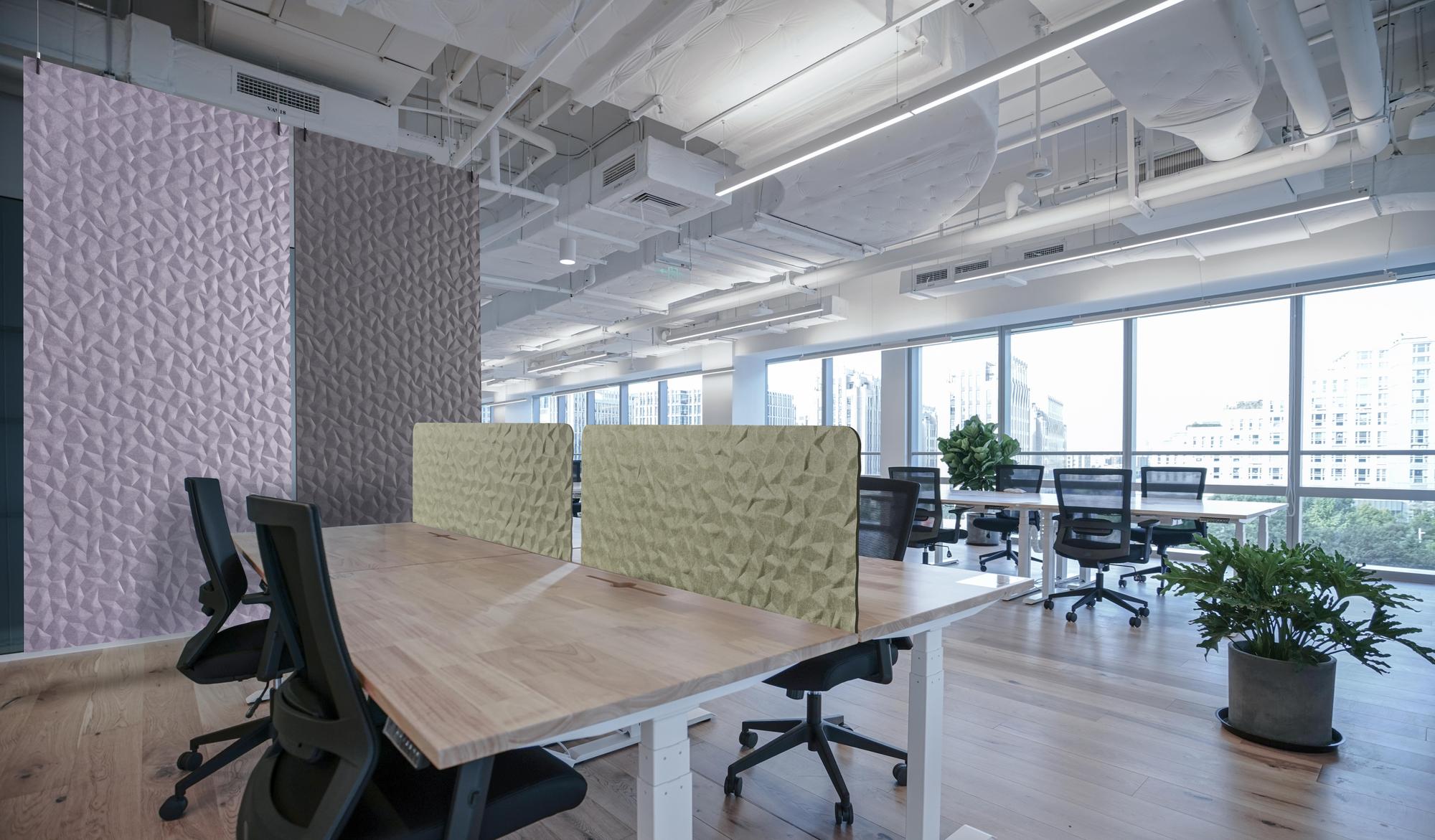 Earthy tones of ochre, cinnamon and slate have been added to the EchoPanel® 24mm portfolio, alongside soft calming hues of orchid and sage. The addition of these on-trend colourways ensures higher acoustic performance can be easily integrated with a range of interior colour schemes.
Finally, warm olive, dusky orchid, smokey slate, marle effect chalk, blue coronet and neutral vanilla have been added to the Mura colour palette, each offering yet more opportunity to transform a commercial space from bland to inspiring.