Trend Spotlight - Art Deco evolution and amoebic shapes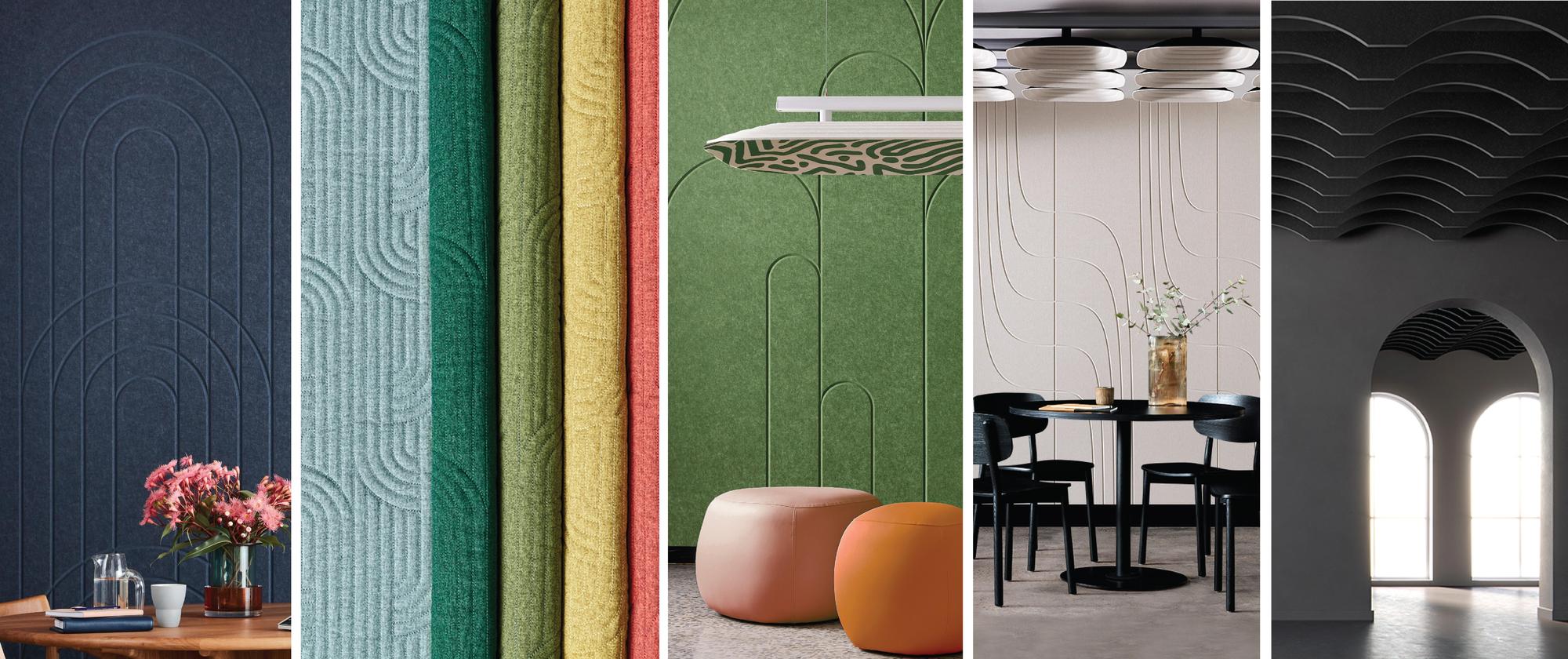 Textured vertical linework remains a strong theme in interior finishes particularly in aiding to soften wall treatments creating a calm and comforting space to experience.
Embossed panels Zen & Pico along with precision cut EchoPanel® Longitude and newly released EchoPanel® Align salute this trend in terms of design, texture and acoustic performance. Three dimensional textural effects in interiors are further enhanced with the use of innovations in lighting incorporating glowing LED outlines and borders.
Leading from this trend in vertical linework the Art Deco design theme re-emerges. The key themes of the original 1920's era are represented by a simplicity of form and strong definitive linework. Symmetry and reflections of curvilinear shapes and motifs of circles and arcs dominate this design trend as seen in our New Horizons release including precision cut EchoPanel® Empire.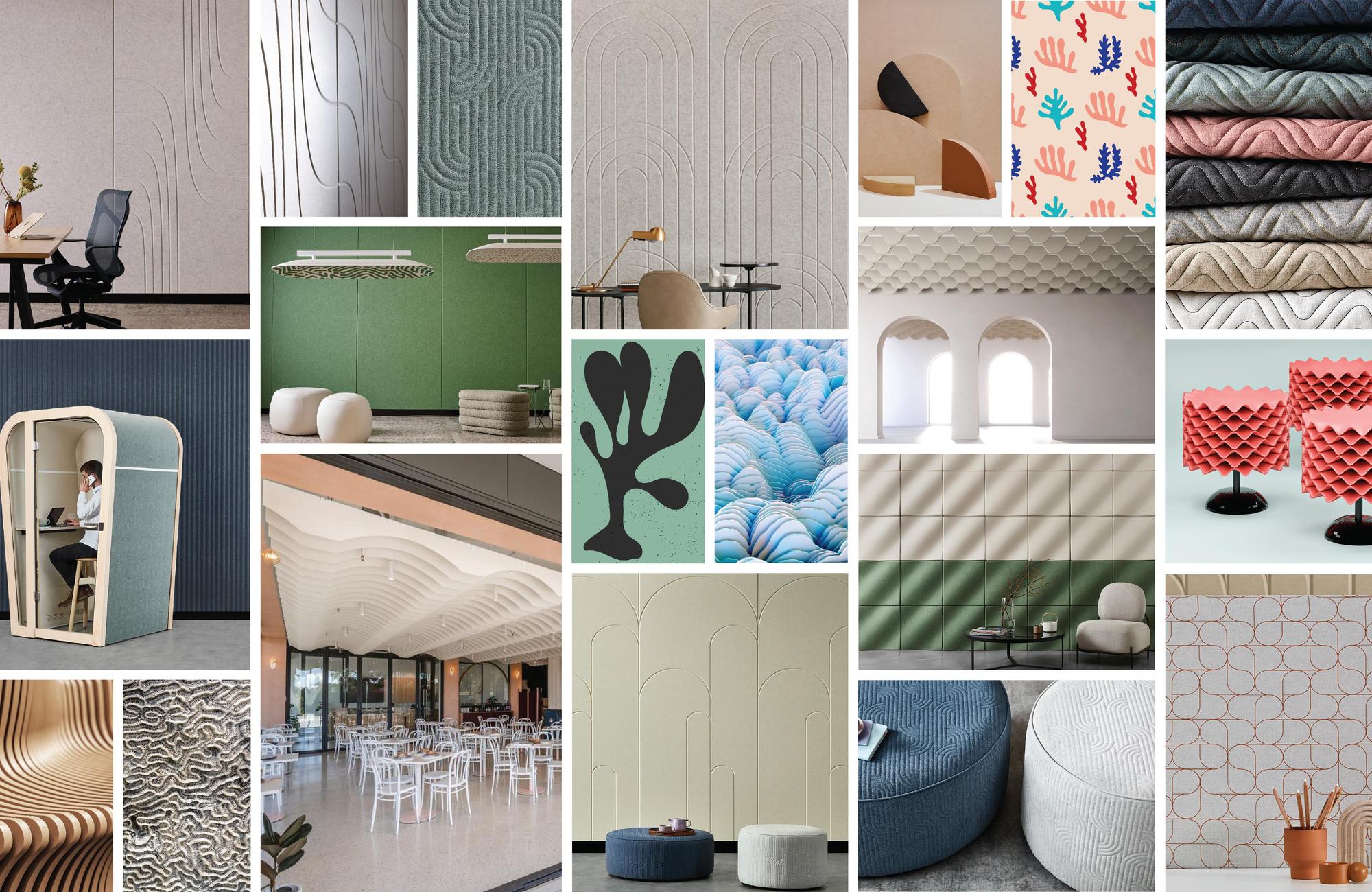 Furthermore, the dominance of archways, curved ceilings and cavernous style enclaves evolve along with the re-invention of meeting pods and booths - responding to the need for wellness and audible comfort for workplace video conferencing and focus areas. The Array acoustic baffle collection for ceiling and wall application, incorporating designs viaduct, cathedral and turret in particular, support this trend providing a contemporary visual delight which is acoustically superior to hard surface treatments and extremely easy to install. Corridors of arches, circular suspended forms, curved walls and furniture corner details become softer acknowledging an evolution of vertical linework. EchoPanel® Palace and acoustic quilted textile solution Focus Chain reference this trend.
Beyond Art Deco a further move towards more organic amoebic shapes emerges. Found in Architecture, collage style artworks, coral forms reminiscent of the sea and an integration of fluid wave like linework unfolds. A nod to the abstract painters such as the later works of Henri Matisse's paper cutouts and the irregular graphic works of Australian artist John Coburn are key to this trend. The 3D Fuji tile collection along with precision cut Ohm & Array Flow follow this design language with their graceful forms.