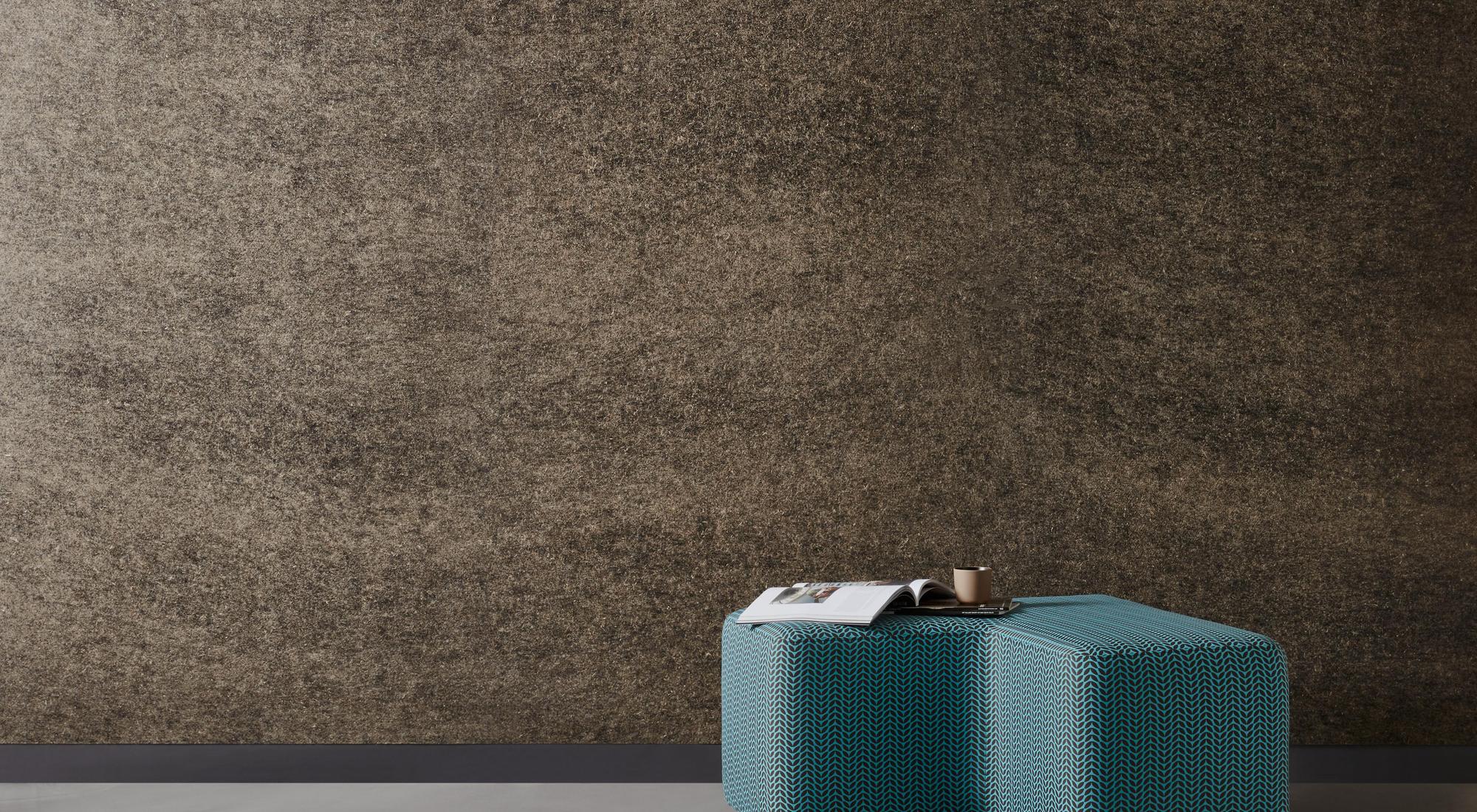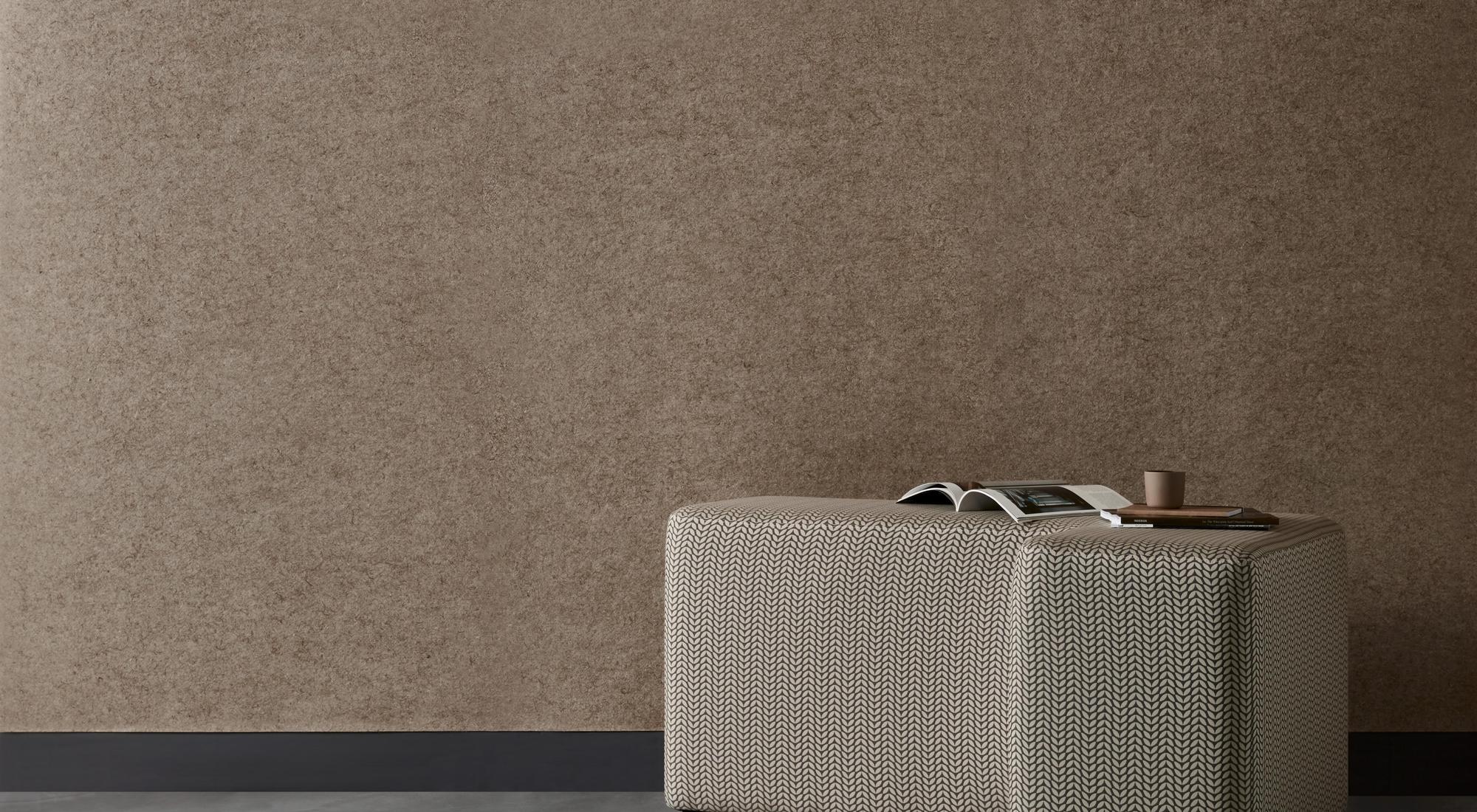 The flax fibres in Terrain wallcoverings create a natural speckled surface, that delivers a beautifully organic feel to wall finishes in the build environment.
Made using 50% polypropylene and 50% flax, a waste product from linen production, Terrain is supplied as a 2800mm high semi-rigid panel for a seamless floor-to-ceiling application.


Dimensions:
Length: 2800mm (+/- 2mm), Width: 1100mm (+/- 2mm), Thickness: 2.5mm (+/- 7%)
Composition:
50% Flax & 50% Polypropylene
Fire Test Result:
AS 3837: Group 3
ASTM E84 Unadhered: Class 2 or B
Sound Absorption Test Method:
AS ISO 354: 2006 (R2016)
Weighted Alpha Coefficient (αw):
Direct fix: 0.05 (H)
Sound Absorption Average (SAA):
Direct fix: 0.06
Noise Reduction Coefficient (NRC):
Direct fix: 0.05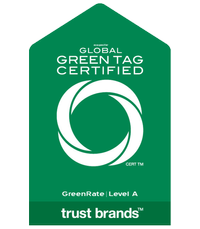 Global GreenTag™ GreenRATE Level A
A third-party certification that assesses products' ingredients, supply chain and manufacture for environmental, social and Building Code compliance. GreenRate Level A is a recognised initiative for Green Star Responsible Products credits.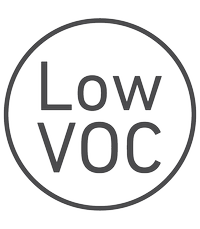 Low VOC Emissions
Products with low volatile organic compounds (VOCs) are less harmful to the environment and human health and contribute to good Indoor Air Quality (IAQ).
Discover other natural-fibre products