EchoPanel® Longitude features in busy restaurant upgrade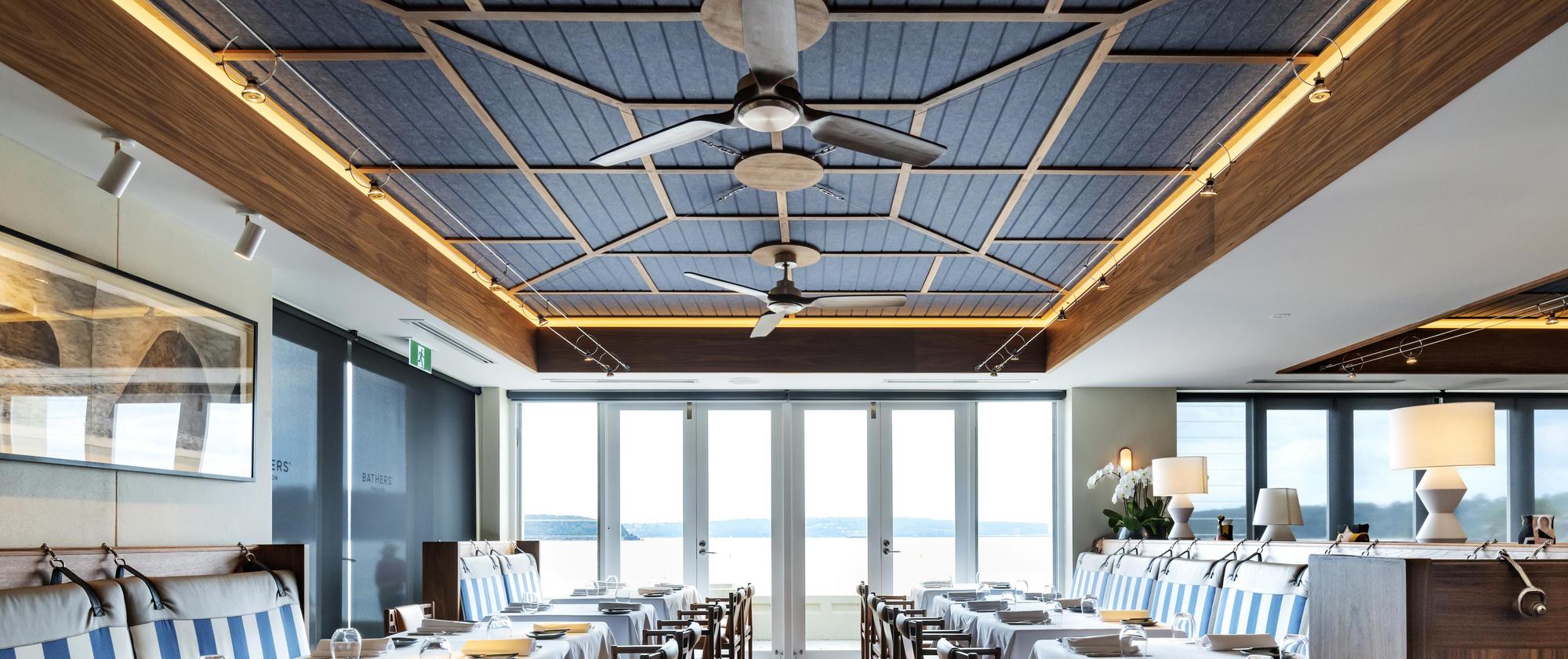 Project Information
Location: Sydney, Australia
Product used: EchoPanel® Longitude
Designer: Luchetti Krelle
Date: 2020
Photography: Michael Wee Photography
The 1920s Spanish Mission style building that houses the well-known Bathers' Pavilion on Sydney's Balmoral Beach received a refreshing upgrade, designed by Luchetti Krelle. The transformation of this space has created an upmarket Mediterranean vibe, with understated nautical touches. EchoPanel® Longitude was the perfect subtle nod to this maritime theme.
The redesign of Bathers' Pavilion created fluidity between the drinking and dining spaces, with a lounge bar, all-day bistro, chef's table, formal dining area and a kiosk. The challenge within this space was to provide acoustic control, especially in the formal dining and kiosk, to ensure the right level of ambient noise. The solution was to install an acoustic application to the ceiling, timber battened EchoPanel® Longitude was the ideal choice.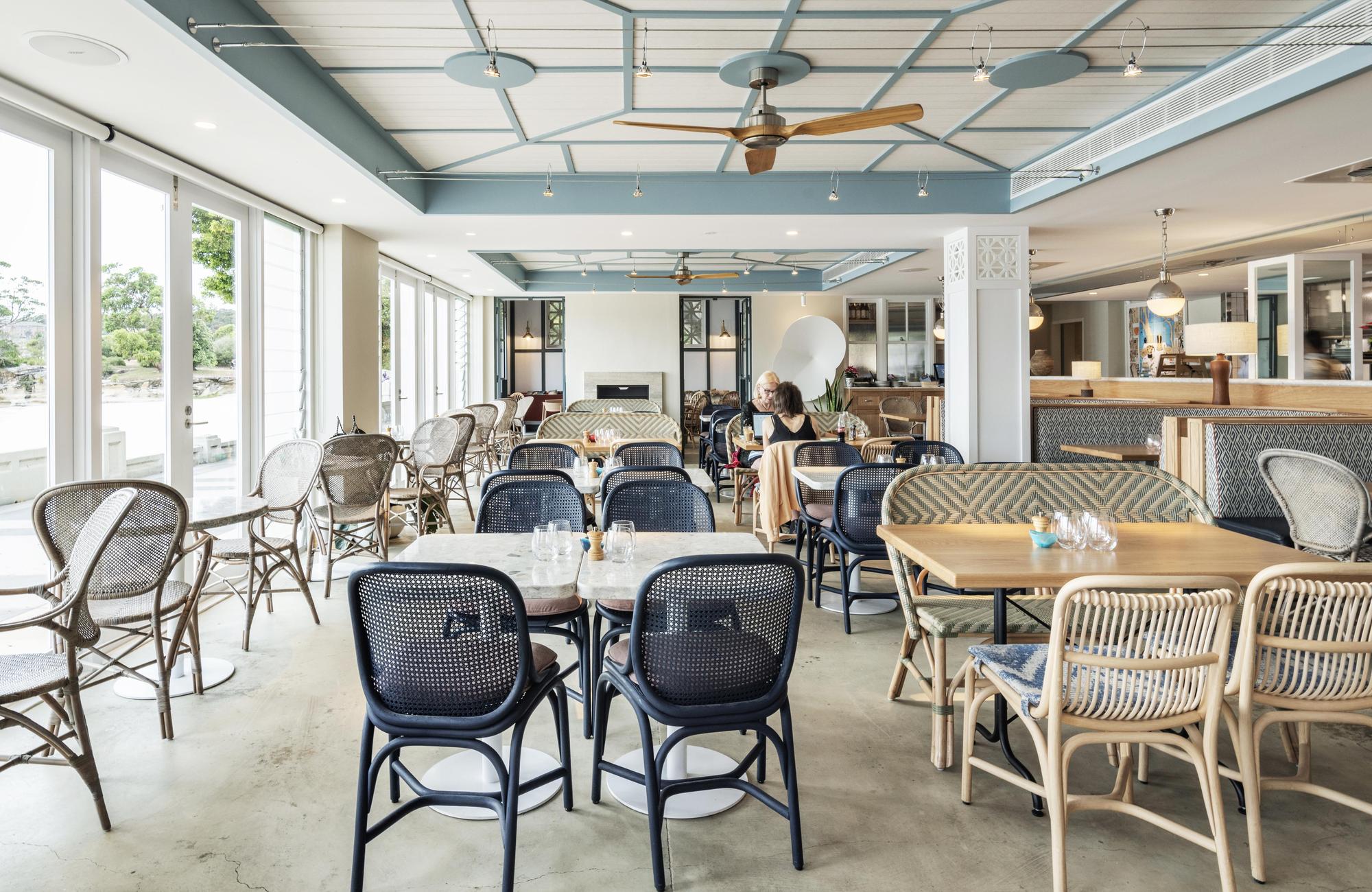 EchoPanel® Longitude was chosen in classic naval colourways – Navy, 365 and White, 500. Navy was used in the formal dining area to create an ambiance that is moody and elegant. White was installed in the kiosk area, delivering a bright and clean aesthetic.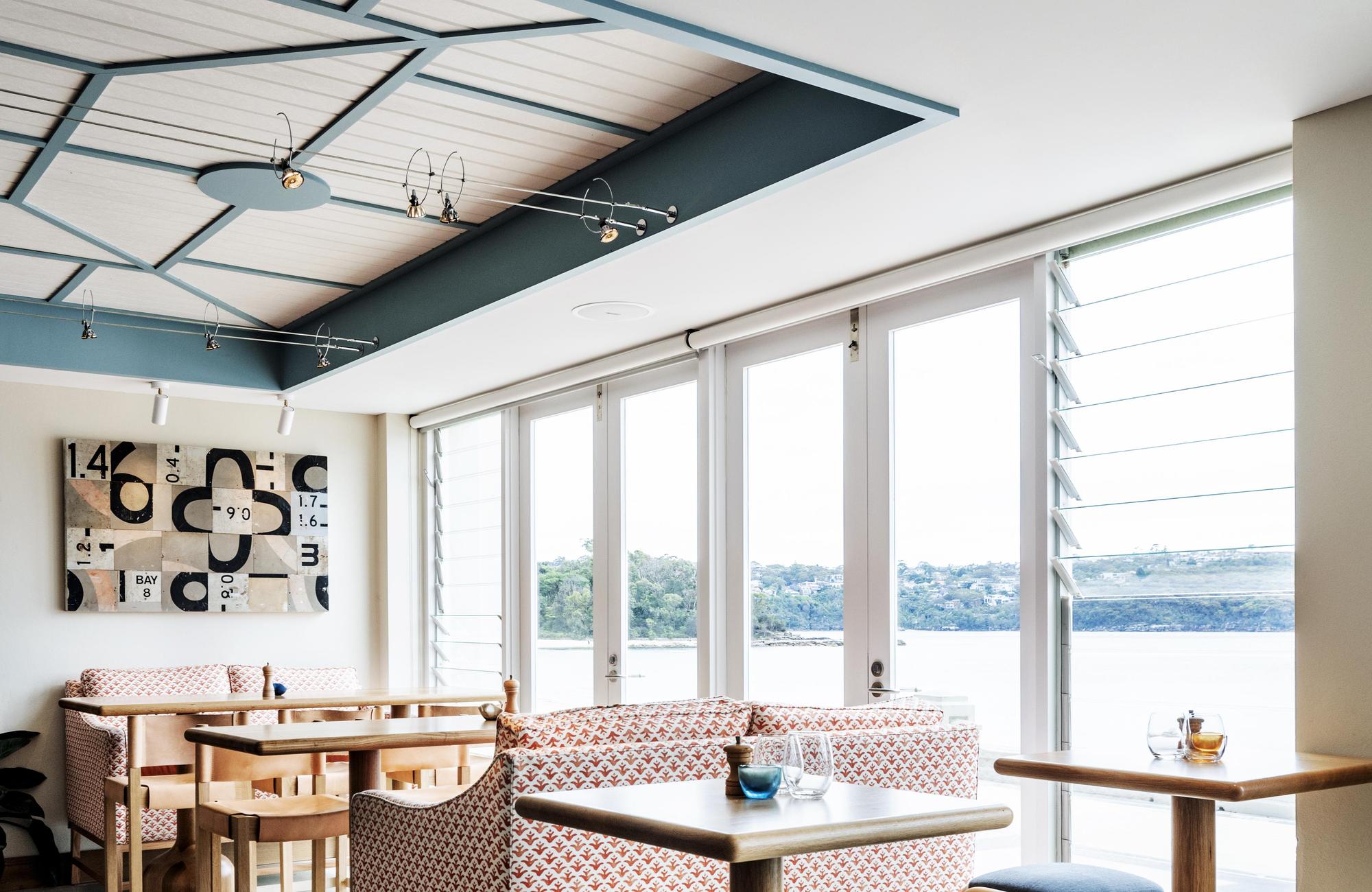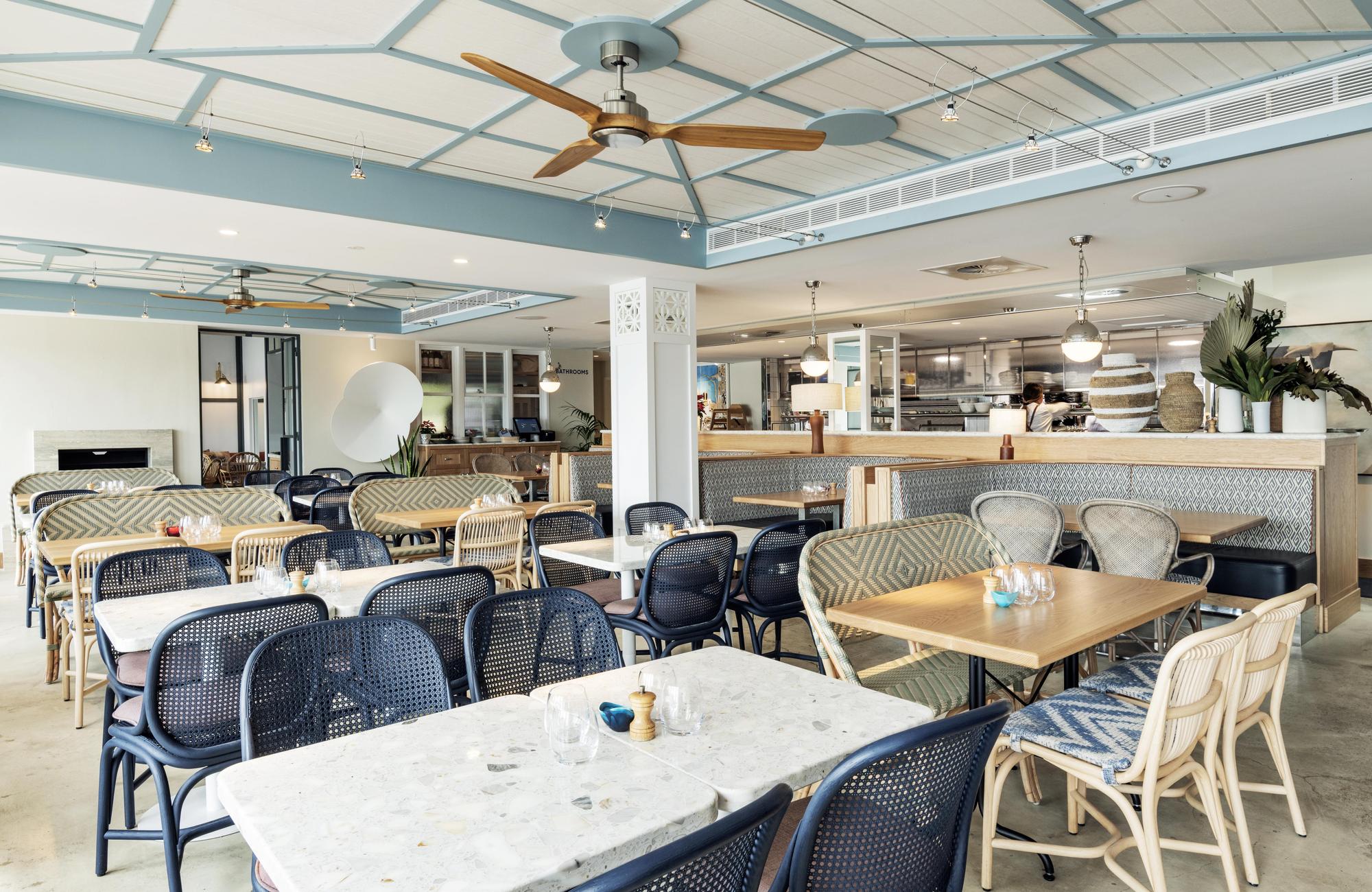 This project won the Restaurant & Bar Design Awards 2020 and was the Silver Winner of the Interior Design Hospitality Eat & Drink, Sydney Design Awards 2020.