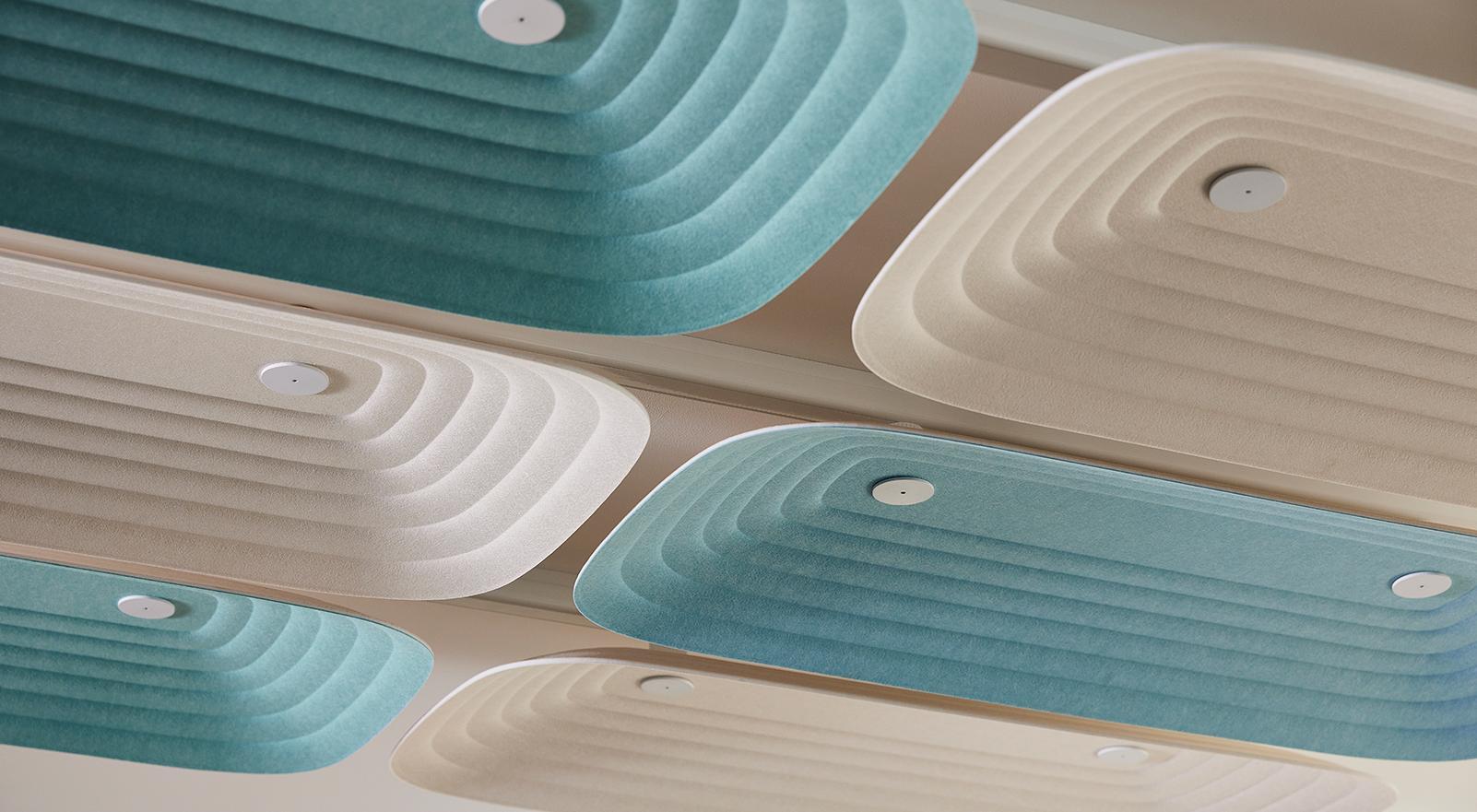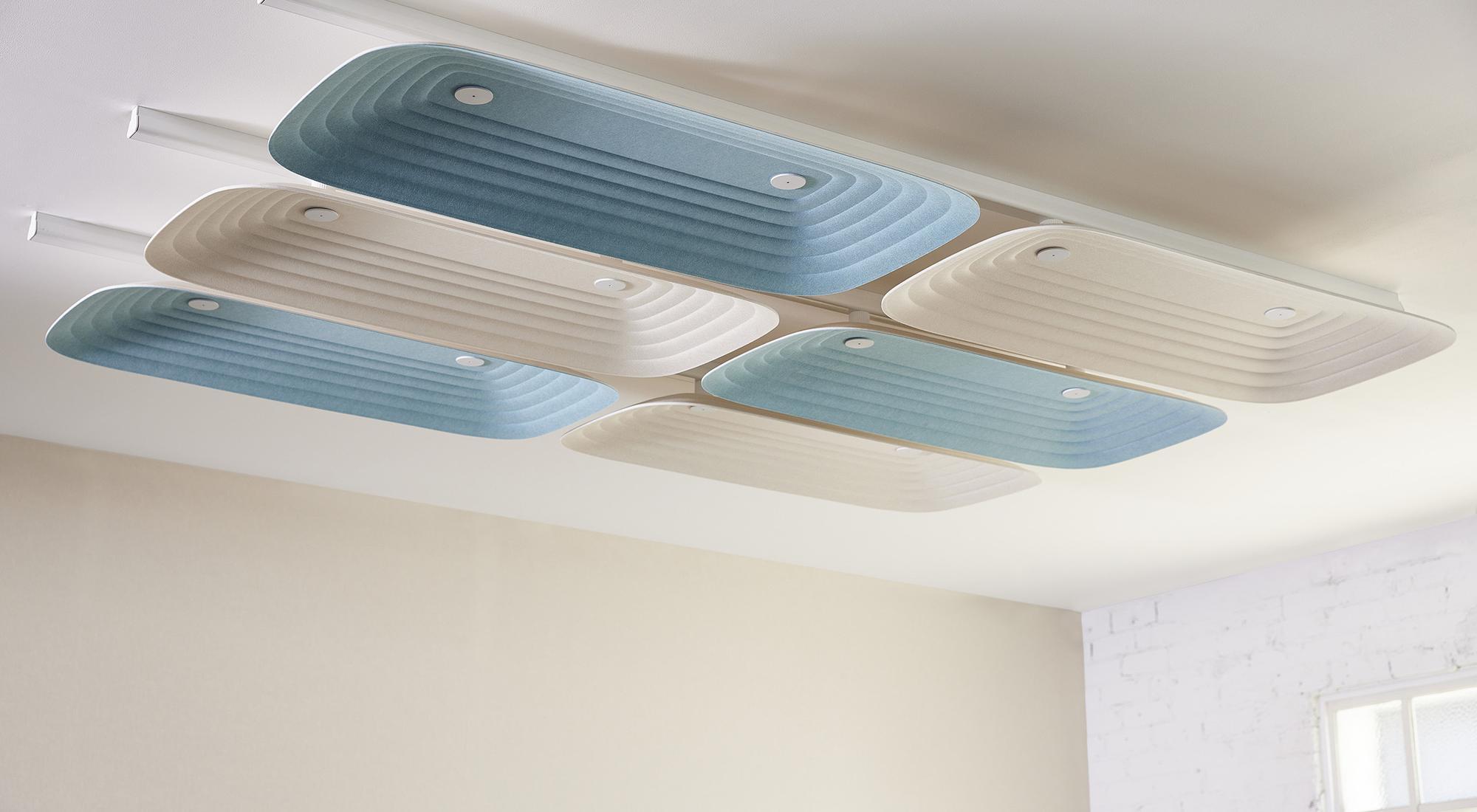 Juni's long rectangular shape makes its mark in the Fuji range. Its art deco curve and embossed linework combine to create this 3D acoustic ceiling tile.
Using the Array ceiling hardware, Juni can be directly fixed to the ceiling or suspended in varying configurations of number, spacing, tile size, colourway (including dual colour), barrel kit finishes and suspension height. Tiles are made from 100% PET (64% recycled).




Dimensions:
Length: 560mm (+/- 3mm), Width: 1160mm (+/- 3mm), Depth: 90mm (+/- 3mm), Thickness: 4.6 (+/- 2mm)
Composition:
Fuji Tile 100% PET (64% post-consumer recycled)
Fire Test Result:
BS EN 13501.1: Classification B - s1, d0
ISO 9705: Group 2
GB 8624 B1
ASTM E84 Unadhered: Class 1 or A
Sound Absorption Test Method:
AS ISO 11654: 2002 (2016)
AS ISO 354: 2006 (R2016)
ASTM C423 - 17
Equivalent Absorption Area (Aeq) in m² Sabins:
Without perimeter: 125Hz = 0.64m², 250Hz = 4.75m², 500Hz = 8.74m², 1000Hz = 9.07m², 2000Hz = 8.31m², 4000 = 9.82m²
Weighted Alpha Coefficient (αw):
With Perimeter: 0.80, Without Perimeter: 0.75
Sound Absorption Average (SAA):
With Perimeter: 0.76, Without Perimeter: 0.72
Noise Reduction Coefficient (NRC):
With Perimeter: 0.80, Without Perimeter: 0.70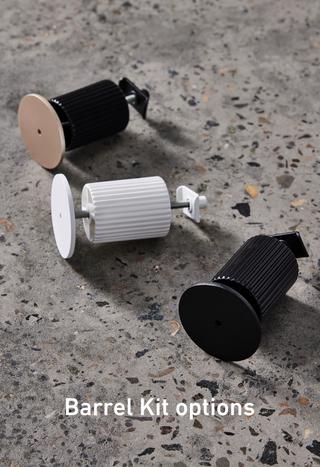 Need more colour options? Fuji tiles are also available in any single or dual colour combination from our extensive Mura palette, see specification for minimum order quantity.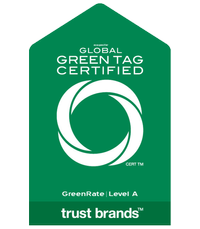 Global GreenTag™ GreenRATE Level A
A third-party certification that assesses products' ingredients, supply chain and manufacture for environmental, social and Building Code compliance. GreenRate Level A is a recognised initiative for Green Star Responsible Products credits.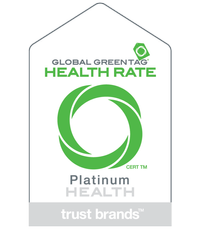 Global GreenTag™ Product Health Declaration (PHD) - Platinum HealthRATE
A certification tool recognising full ingredient transparency, compliant with core WELL™ Features and LEED® Product Disclosure credits, that proves products are safe for human health.

Declare
A transparency initiative by the International Living Future Institute, Declare is an ingredients label for building products that enables design and build teams to make informed choices.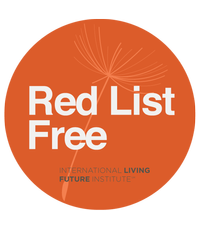 Red List Free
Products with the Red List Free label are complying with the Living Building Challenge goals of ingredient transparency and industry-wide elimination of all Red List chemicals.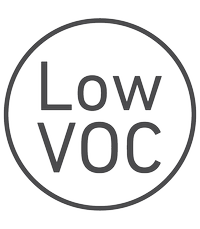 Low VOC Emissions
Products with low volatile organic compounds (VOCs) are less harmful to the environment and human health and contribute to good Indoor Air Quality (IAQ).
Fuji Ceiling Tiles can be direct fixed or suspended using our Array hardware. The Fuji tiles attach to the hardware using our beautifully designed barrel kits which are available in three different colours (onyx, off-white and black/gold).

Refer to our Installation Guides and Video for detailed instructions or contact us for recommended installers.
Explore other acoustic ceiling solutions