Hayden Quinn's studio selects our acoustic finishes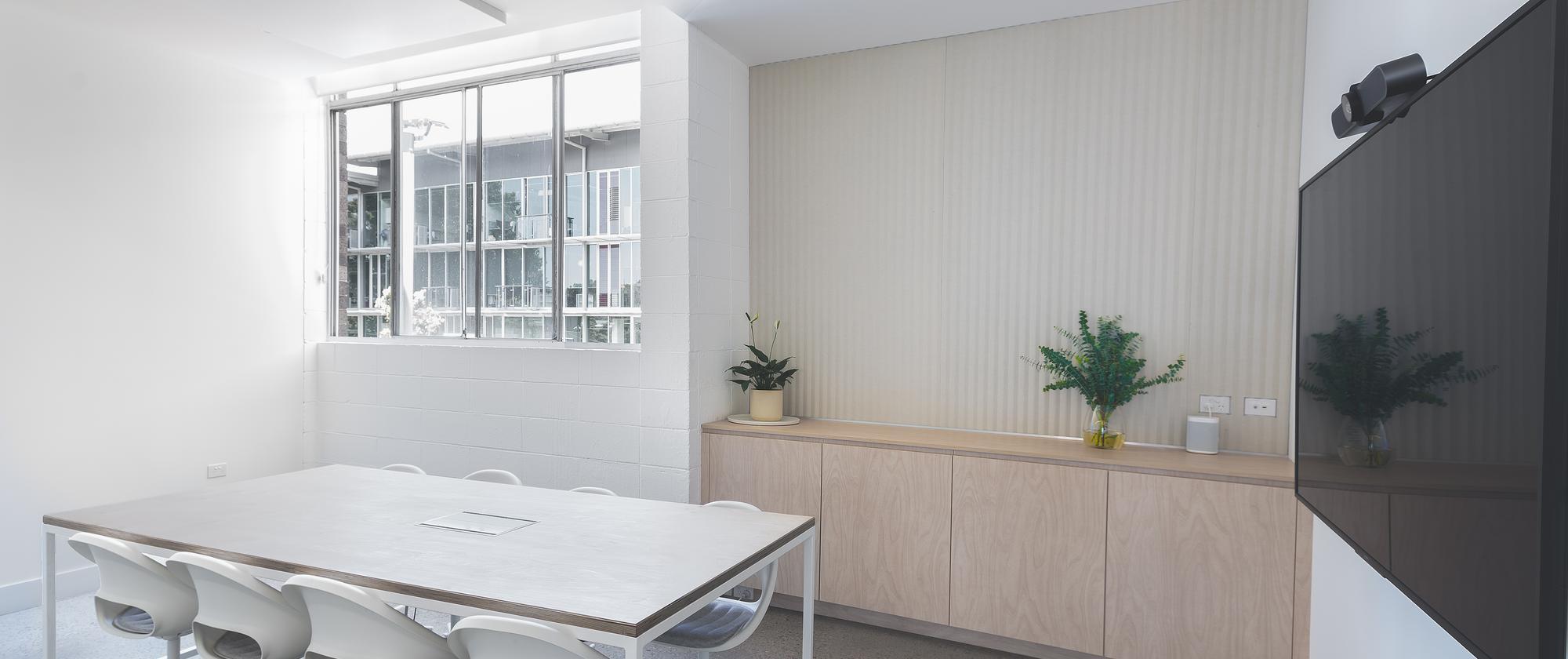 Project Information
Location: Sydney, Australia
Products used: Array 24mm, Aire 50mm and Zen Embossed Panel
Designer: Alpha-Plus Architecture, Daniel Malik
Installer: Marshall Building PTY LTD
Date: 2021
Photography: Sam Page, Studio Maybe
Array 24mm ceiling baffles and, Zen embossed acoustic walls in off-white and cream, completed the exquisite, muted colour palette and simultaneously accomplished the purpose-driven design through minimising reverberated noise.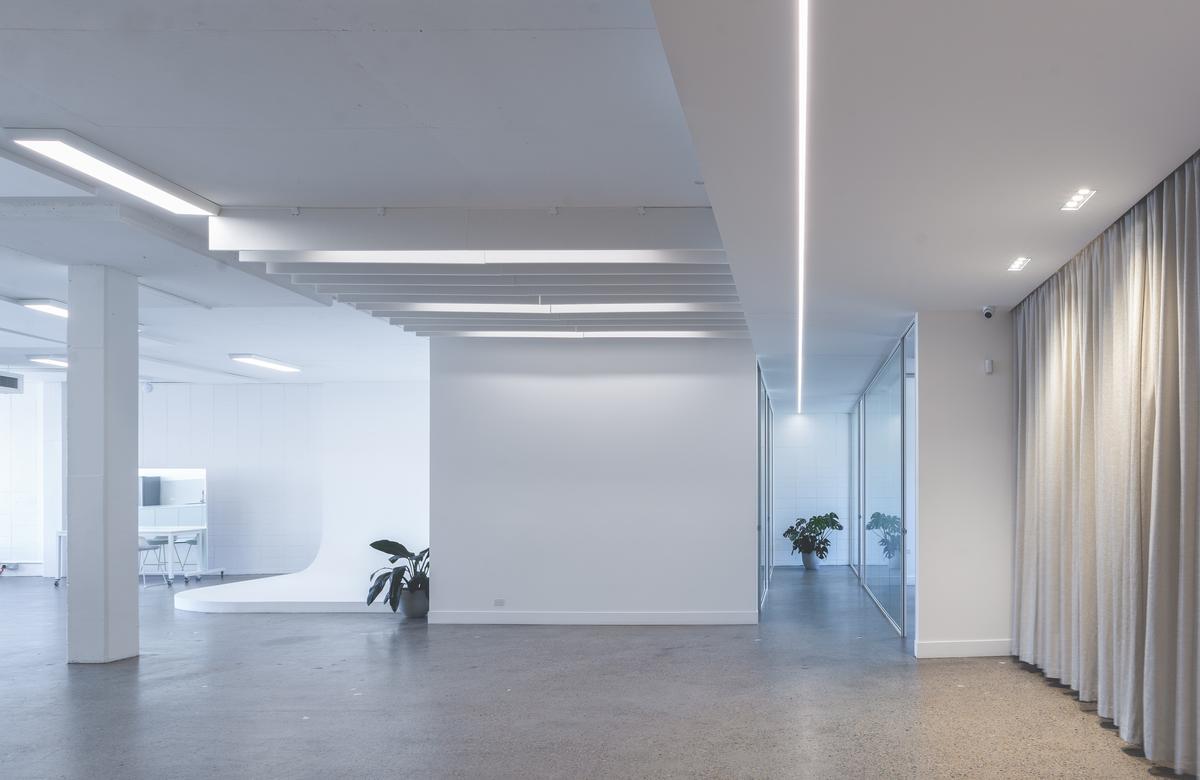 Hayden Quinn, MasterChef alumni, host of TV show Taste of Australia is co-founder alongside the talented Erin White and Meg Yonson of Studio Maybe - a highly equipped studio for food, fashion and eCommerce photography and videography. Since 2022, the Northern Beaches studio has hosted bright north-facing windows creating a gorgeous atmosphere as seen with its neutral colour of white, cream, birch and stainless-steel interior finishes. The palette gives versatility to a range of clients and their differing needs during shoots, but universally assists each client through acoustic comfort. Zen was of high value in the Studio's 8-seater meeting room, used for regular co-working, meetings, workshops, and teleconferencing on shoot days. The outcome is a space that is comfortable, quiet and easy on the eyes.
"Thanks guys, our Woven Image panels have been a game changer"
– Studio Maybe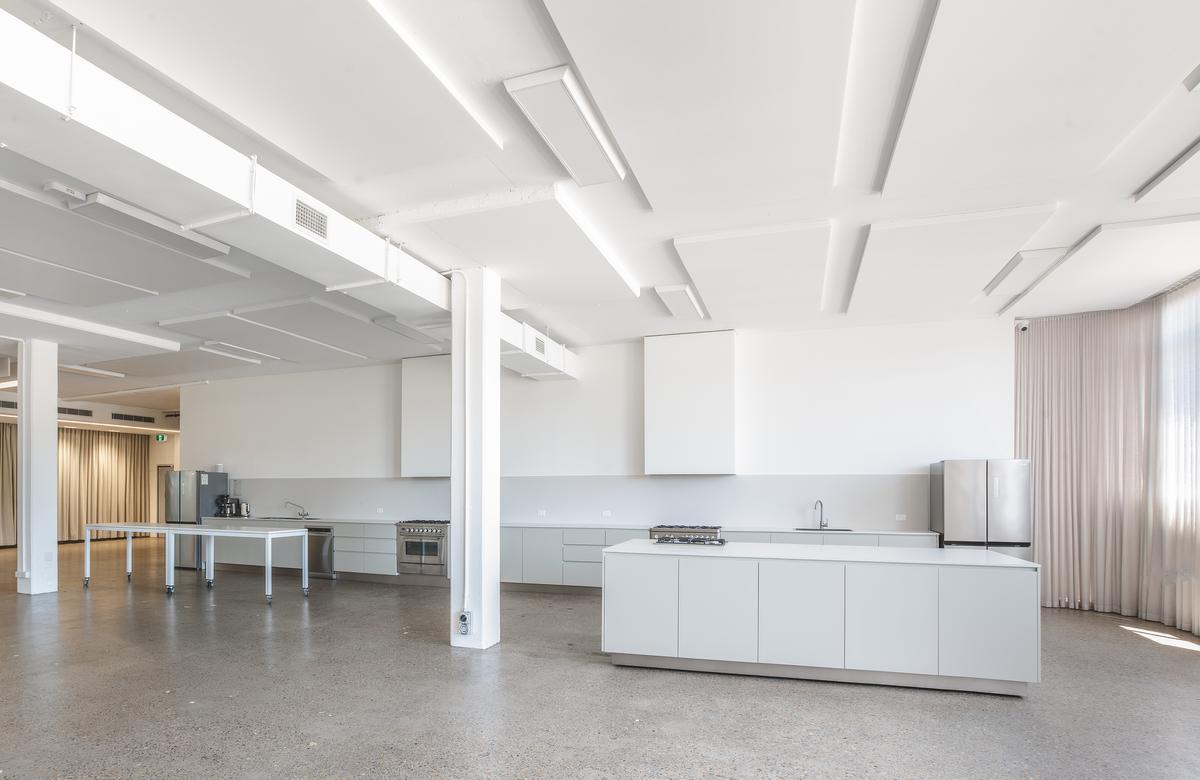 Applied to the ceiling were Array acoustic ceiling baffles, made of EchoPanel® 24mm, in combination with Aire 50mm acoustic tiles in white. Aire, with a noise reduction co-efficient of 1.0, offers significant sound absorption whilst integrating with the clean white aesthetic of this functional and cohesive space, benefitting Studio Maybe and every client they host.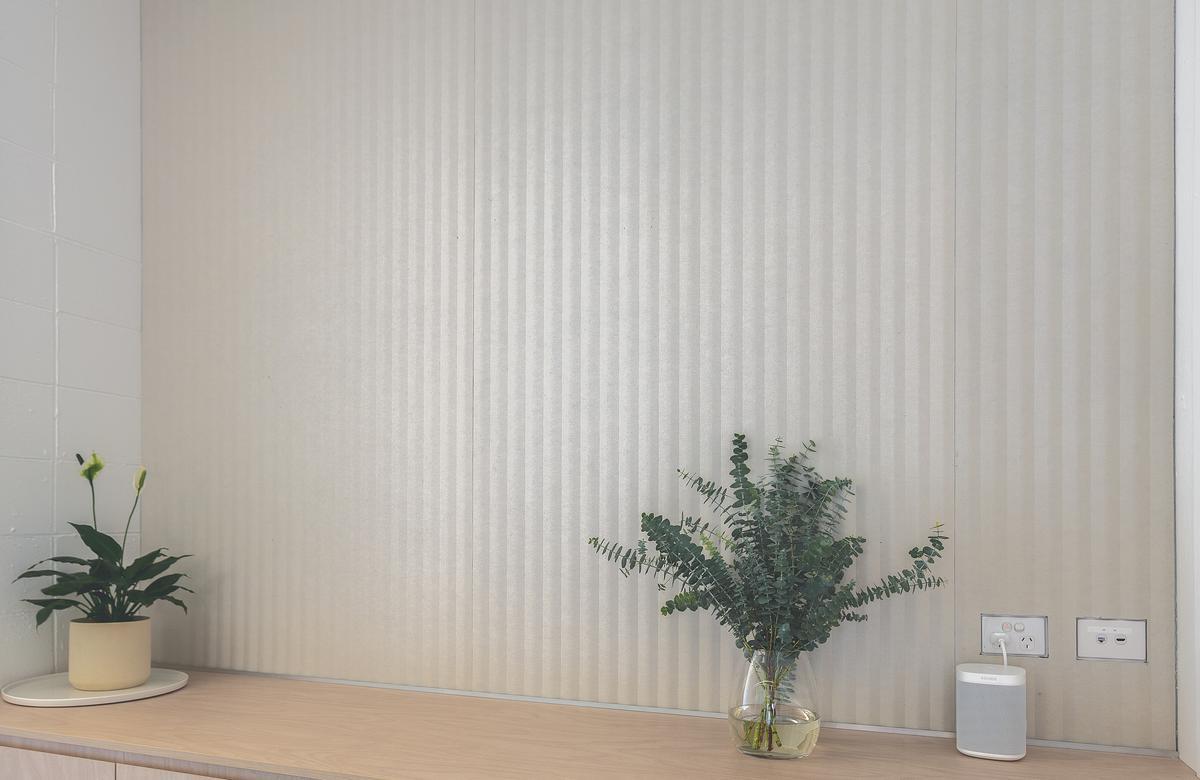 Woven Image's acoustic materials are design-led, sustainable and colour-trending. They are functional in their ability to absorb sound and aesthetically beautiful which makes them the perfect fit for the delightful Studio Maybe.