EchoPanel® selected for council interior upgrade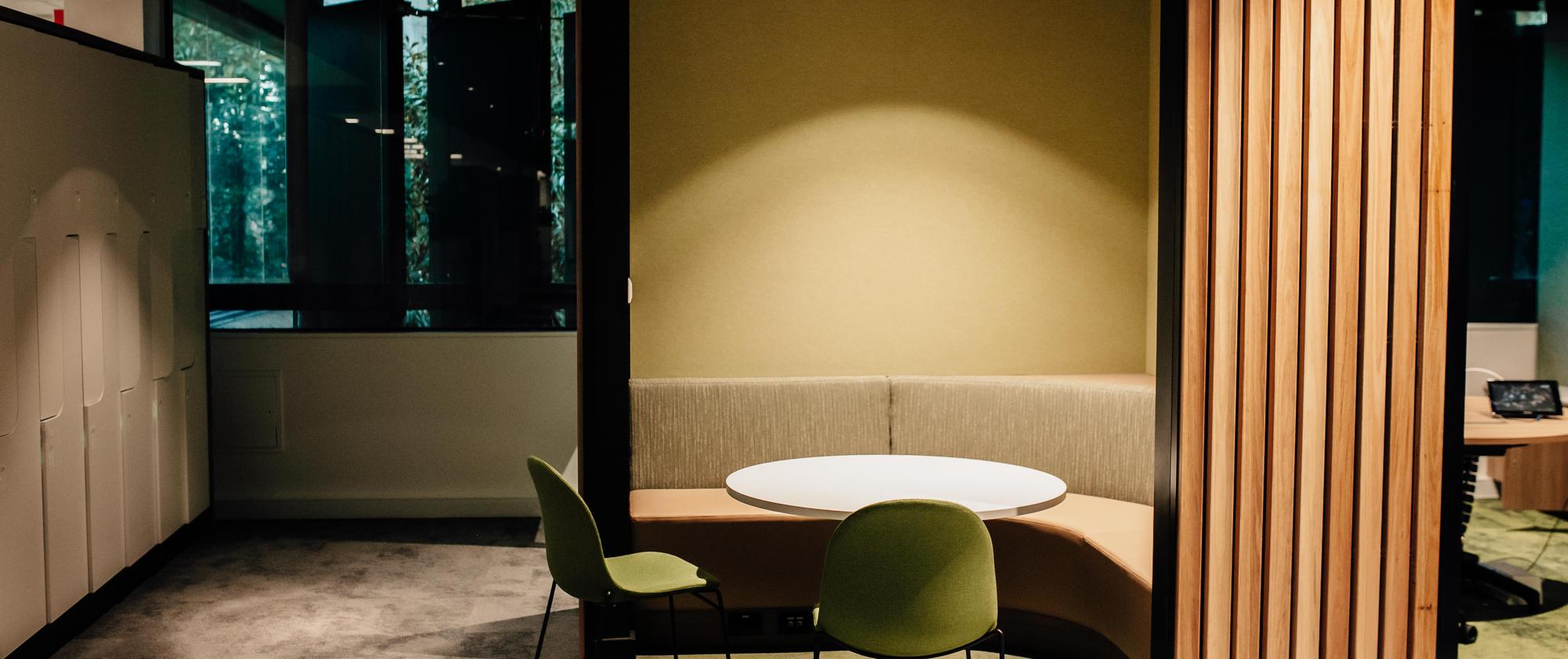 Project Information
Location: Lake Macquarie, Australia
Products used: EchoPanel 24mm and EchoPanel 12mm
Designer: EJE Architecture & Interiors / Installer: Burgtec & JPM Plastering
Date: 2021
Photography: Alex McIntyre Photography and Burgtec
EJE Architecture & Interiors were engaged to design a complete upgrade of the existing workplace in the Lake Macquarie City Council Administration Building. The key project brief was to open the existing floor plate to improve the area, by maximizing space, improving sight lines, connectivity between floors, and upgrading staff amenities. In answering this brief, acoustics, comfort, ease of movement and personalisation of space became key factors.
EchoPanel® 24mm and EchoPanel® 12mm acoustic panels helped EJE in answering the clients brief. They met the aesthetic and practical brief in a simple, and easy to use format. EchoPanel® was selected to achieve the acoustic requirements of the meeting rooms and quiet workspaces, whilst adding colour and brightness to the area.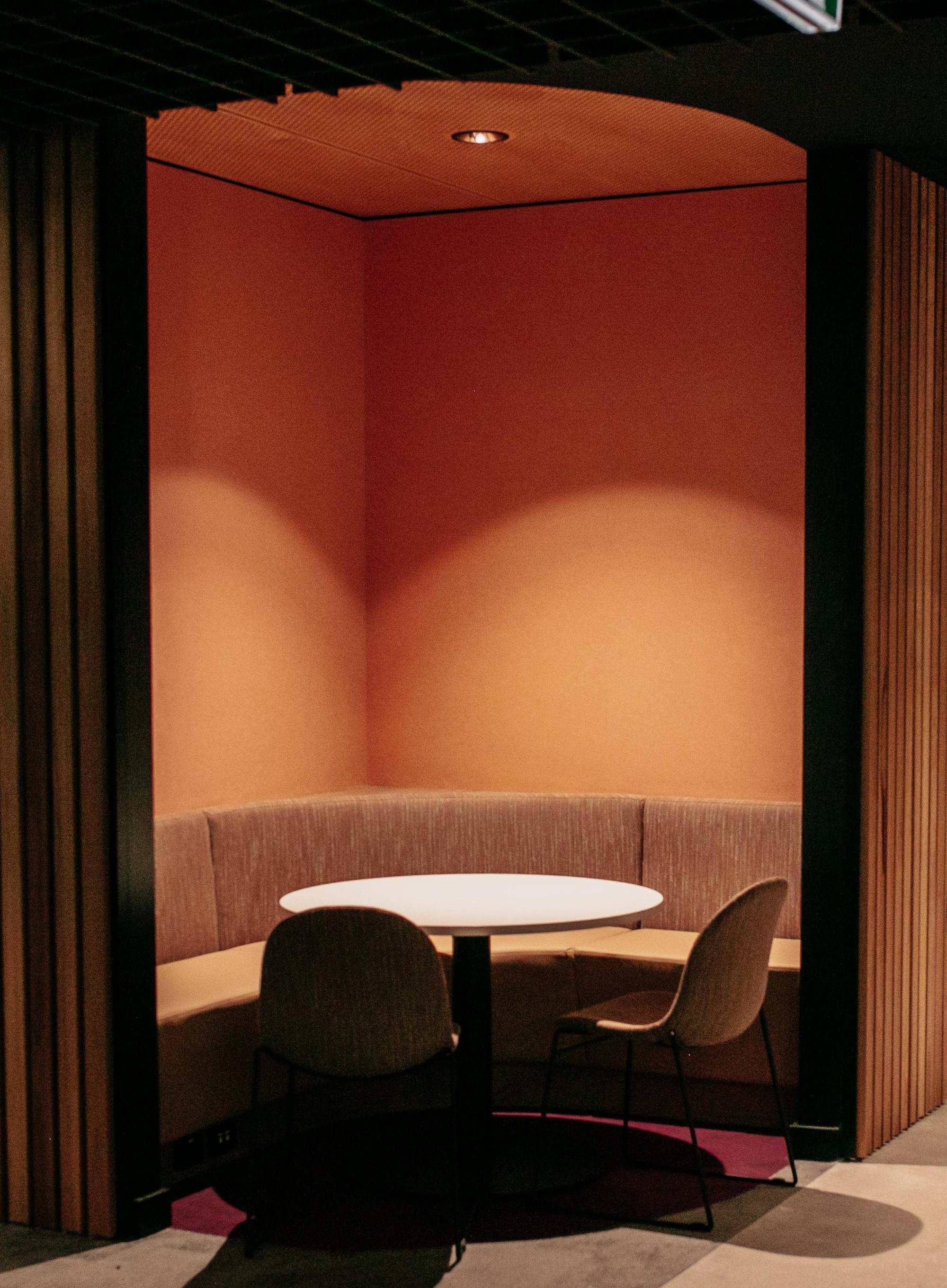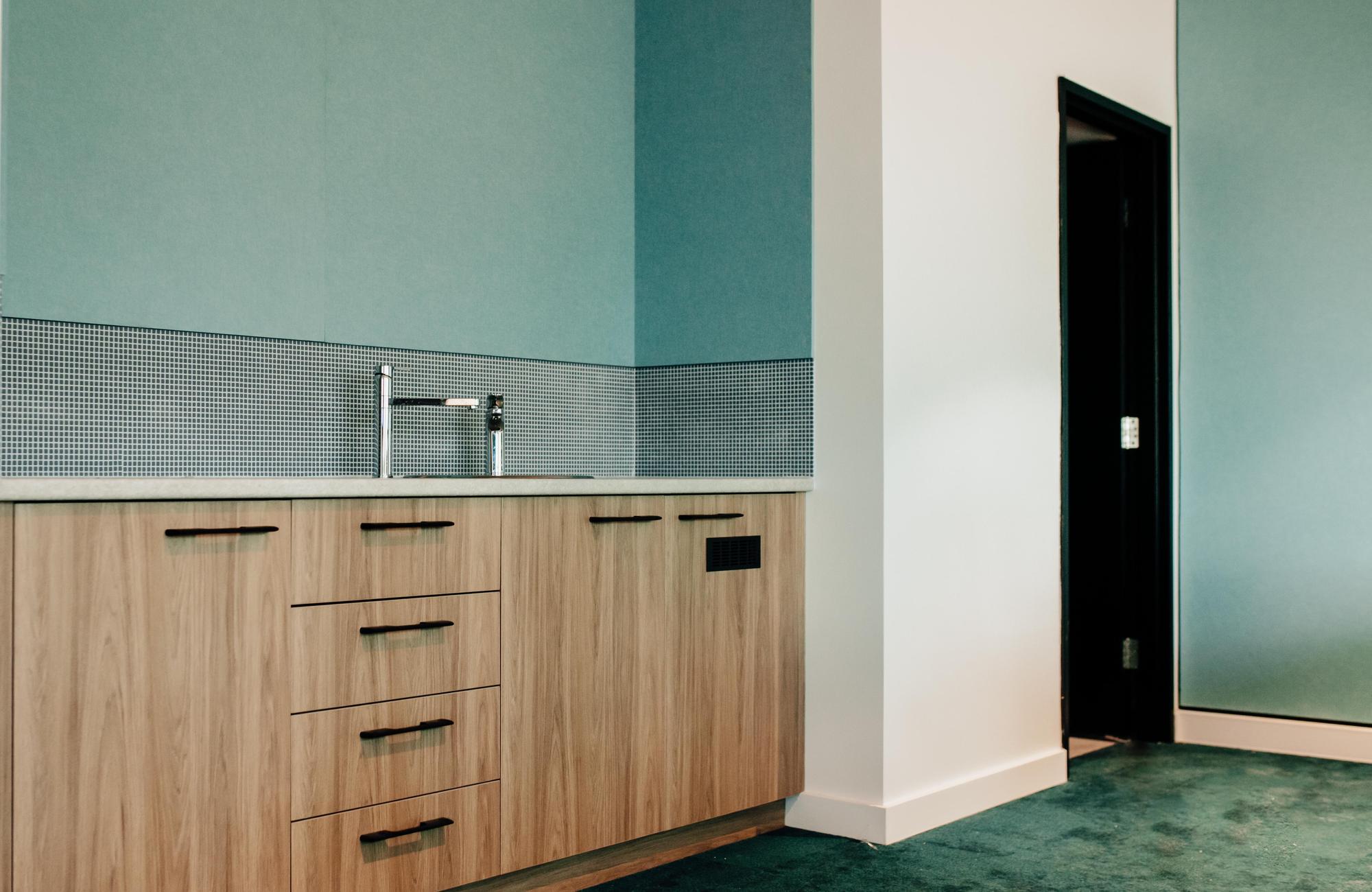 EchoPanel® 24mm is featured as a custom ceiling installation, mainly over the kitchen and dining areas. This use of the acoustic panels adds visual interest to the ceiling, and aids in absorbing the sounds of this space, especially at peak times of use.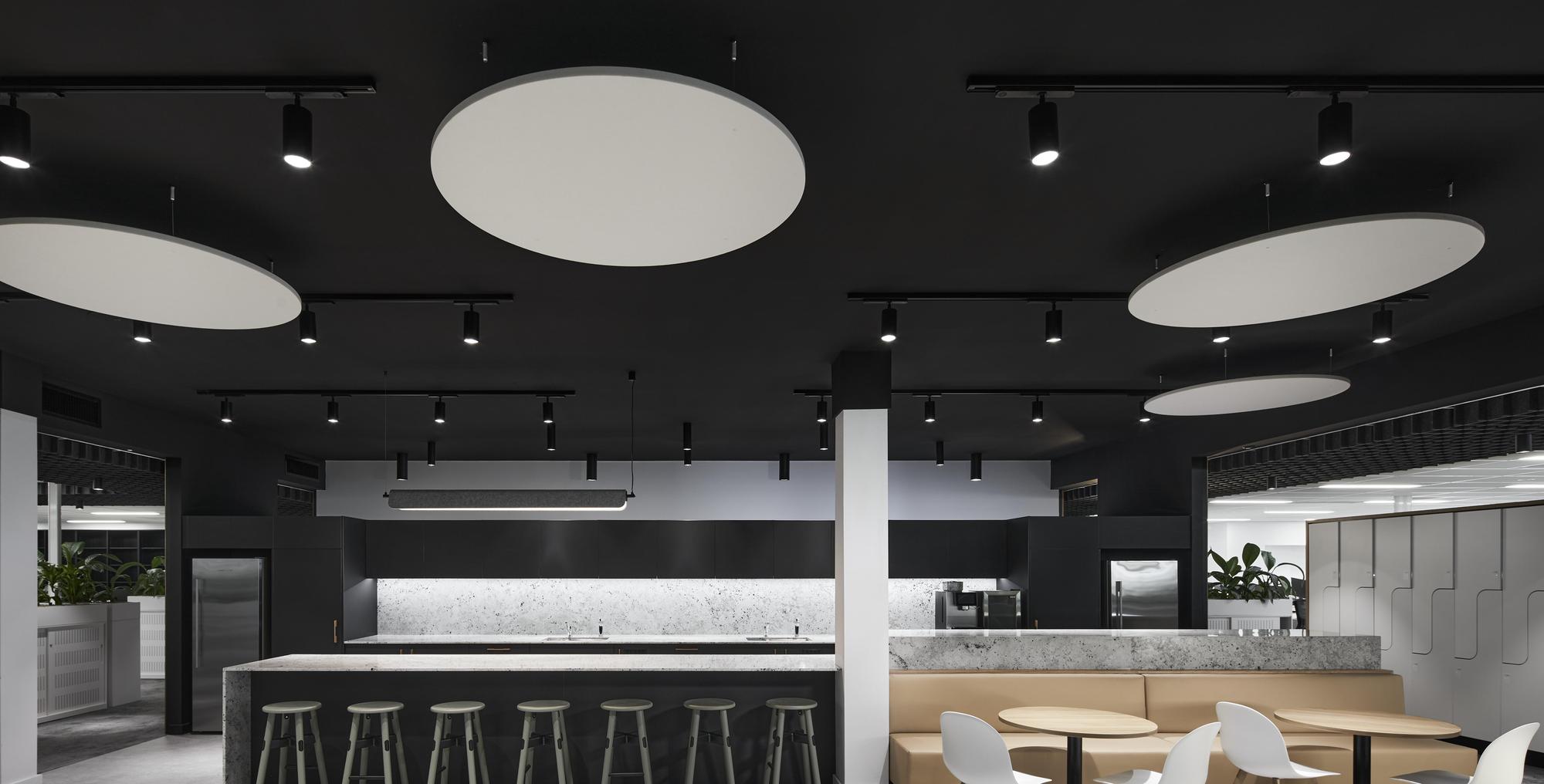 EJE developed a colour story that matched the base palette of natural materials, which added life and character to the space. The extensive colour range of EchoPanel® assisted EJE in selecting colours that complemented the other finishes.
"Due to its acoustic properties, ease of fabrication and great colour range, EchoPanel® was an ideal solution for wall cladding to meeting rooms and collaborative spaces". (EJE Architecture)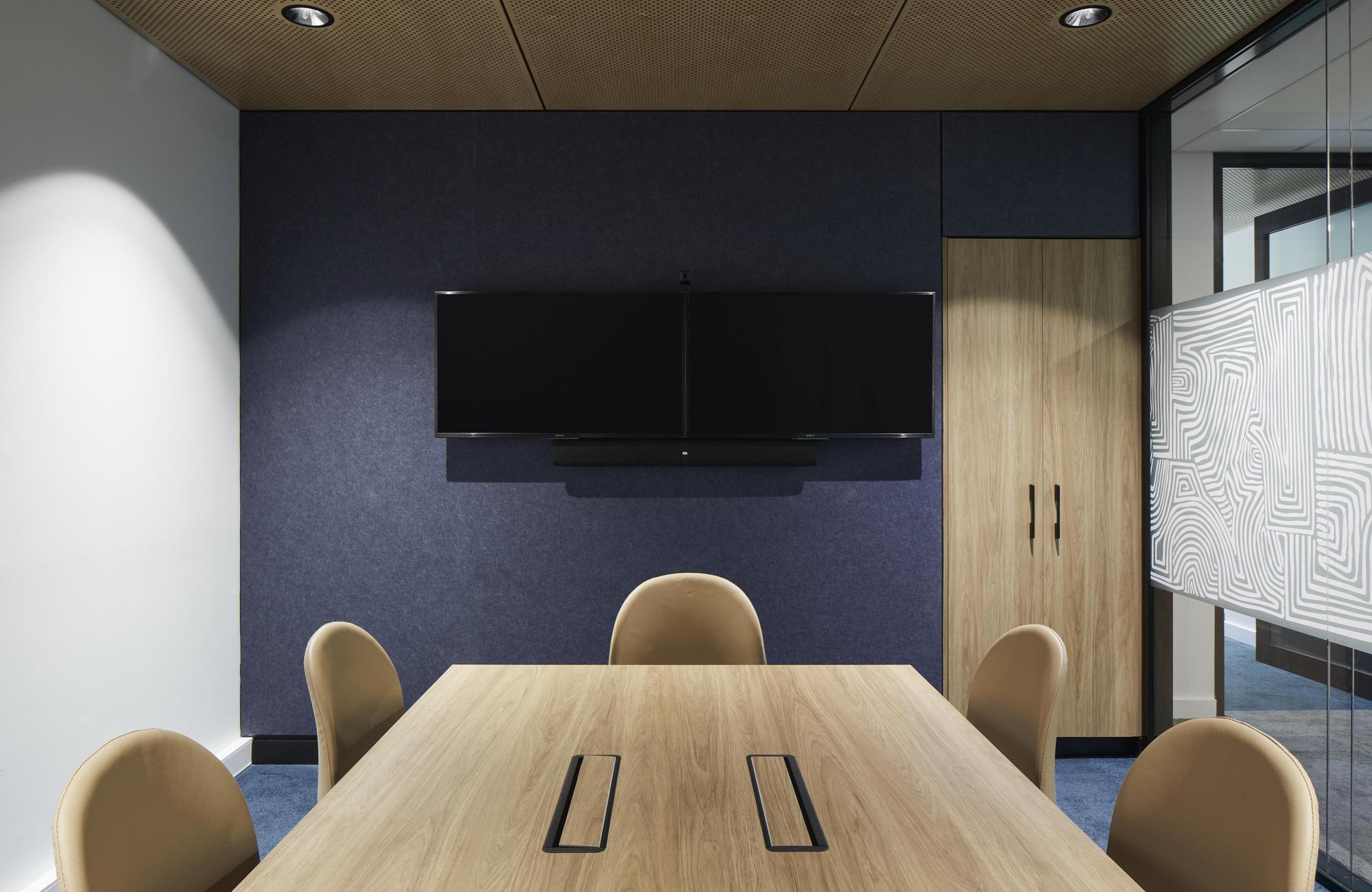 The successful design process, build and use of EchoPanel® 24mm and EchoPanel® 12mm resulted in an elevated and dynamic workspace for Lake Macquarie City Council and its diverse and growing staff. Both the Council and EJE were delighted with the outcome of this project.