Embossed acoustic panels chosen for Auckland Council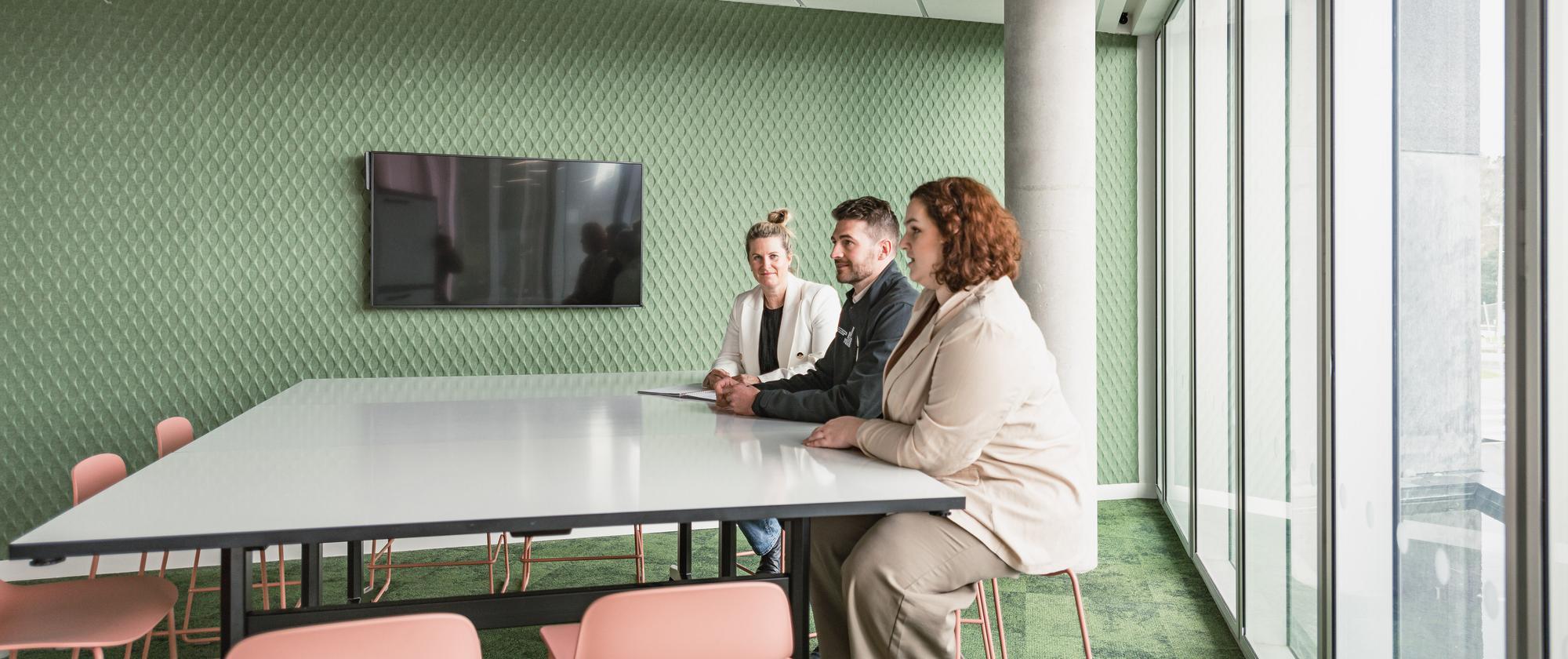 Project Information
Location: Auckland, New Zealand
Products used: Zen Embossed Panel and Gem Embossed Panel
Designer: 4WoRK
Installer: Savory Construction
Date: 2022
Photography: Marcus Bailey
Woven Image embossed acoustic panels have featured indispensably in Auckland Council's iconic Henderson Civic building. Completed in 2022, the extensive 3-floor refurbishment was headed up by the 4WoRK design team with the overall aim to create a workspace design that was fit for purpose, promoting user productivity and engagement. This workspace also reflects the Council's guiding charter principles including honouring te Tiriti O Waitangi, providing a great place to work, protecting the people they serve and the community's safety & wellbeing.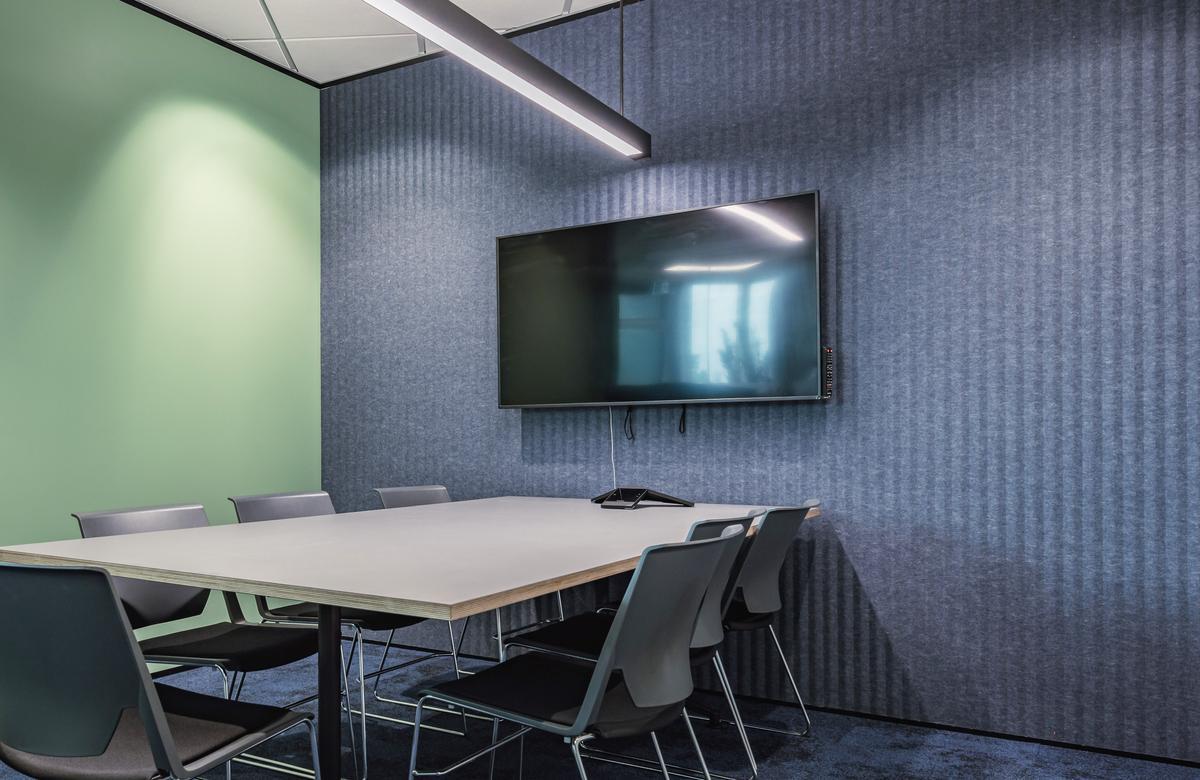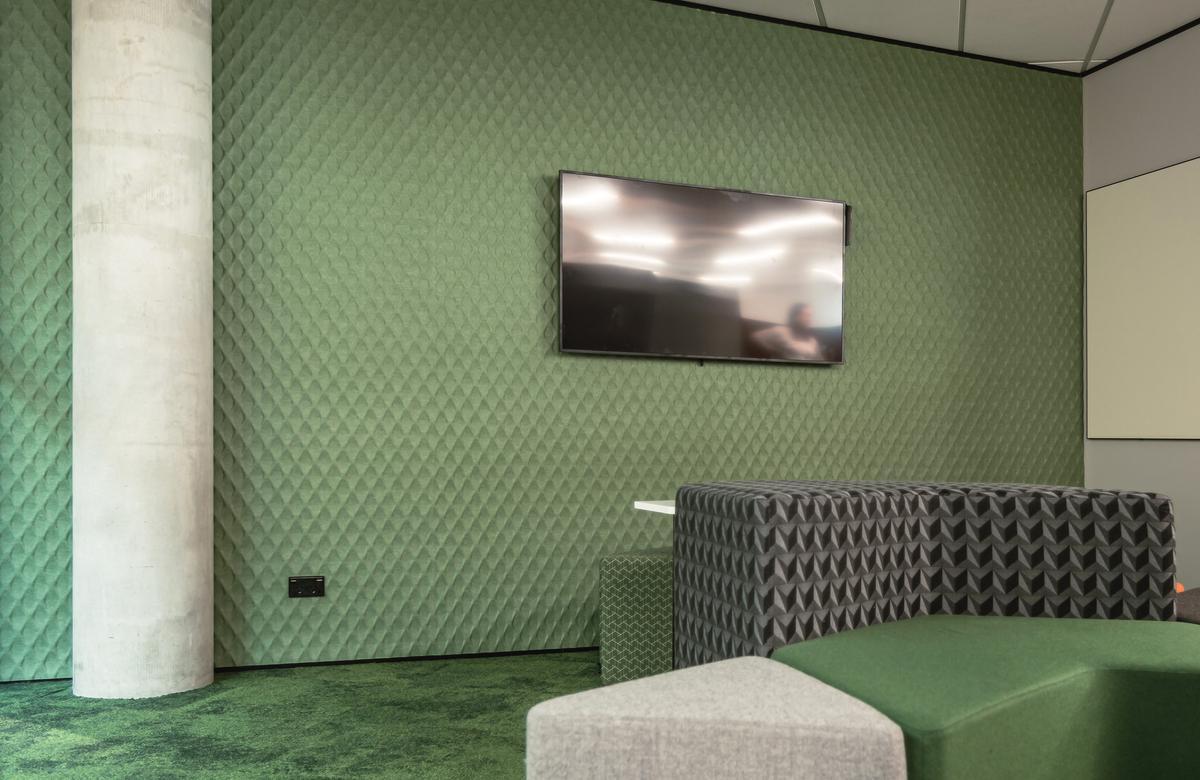 "The result delivers on the design aspiration to provide an environment that looks to increase productivity and foster engagement among all who use the space."
(4WoRK)
Embossed panels, with their excellent acoustic, sustainable and commercial performance make a remarkable addition to rooms in office environments. Their acoustic qualities help to decrease the level to which sound reverberation occurs within a space. Not to mention, every embossed panel created diverts 207 plastic bottles away from landfill and waterways. These attributes, combined with the handpicked colour palette by Woven Image's in-house design team, makes the embossed range capable of coordinating with both client briefs and designers' aspirations.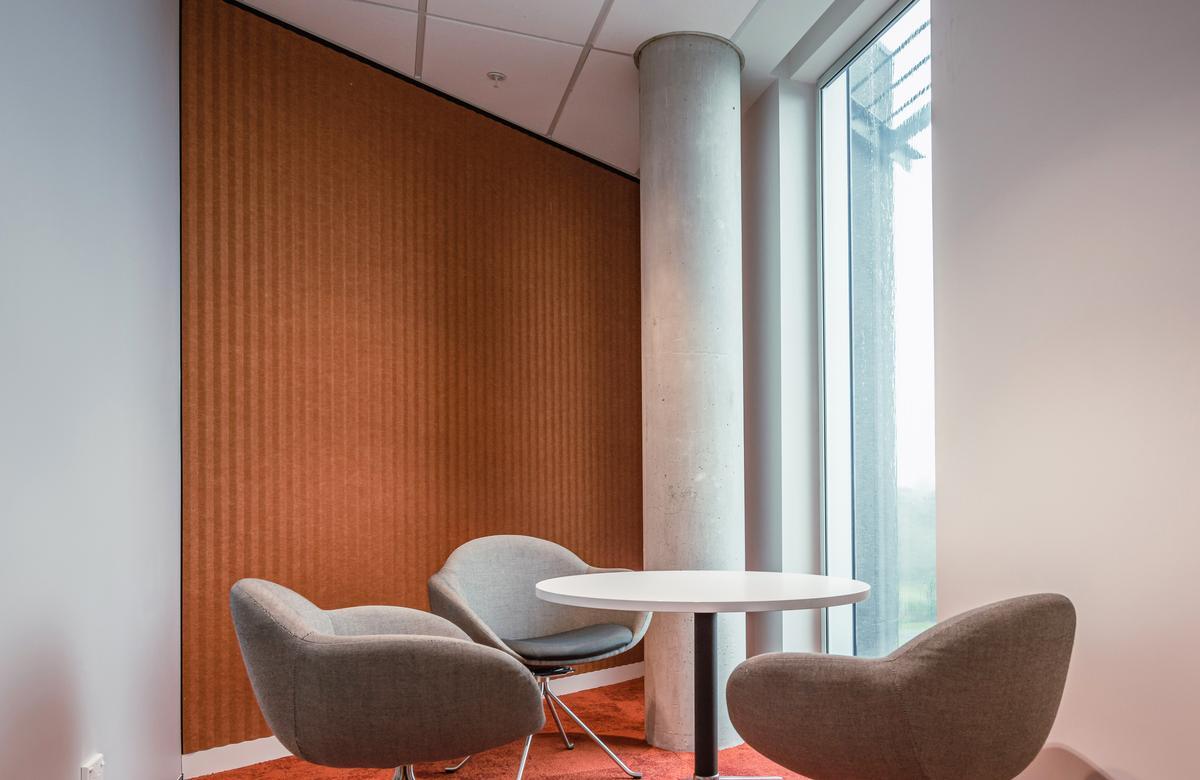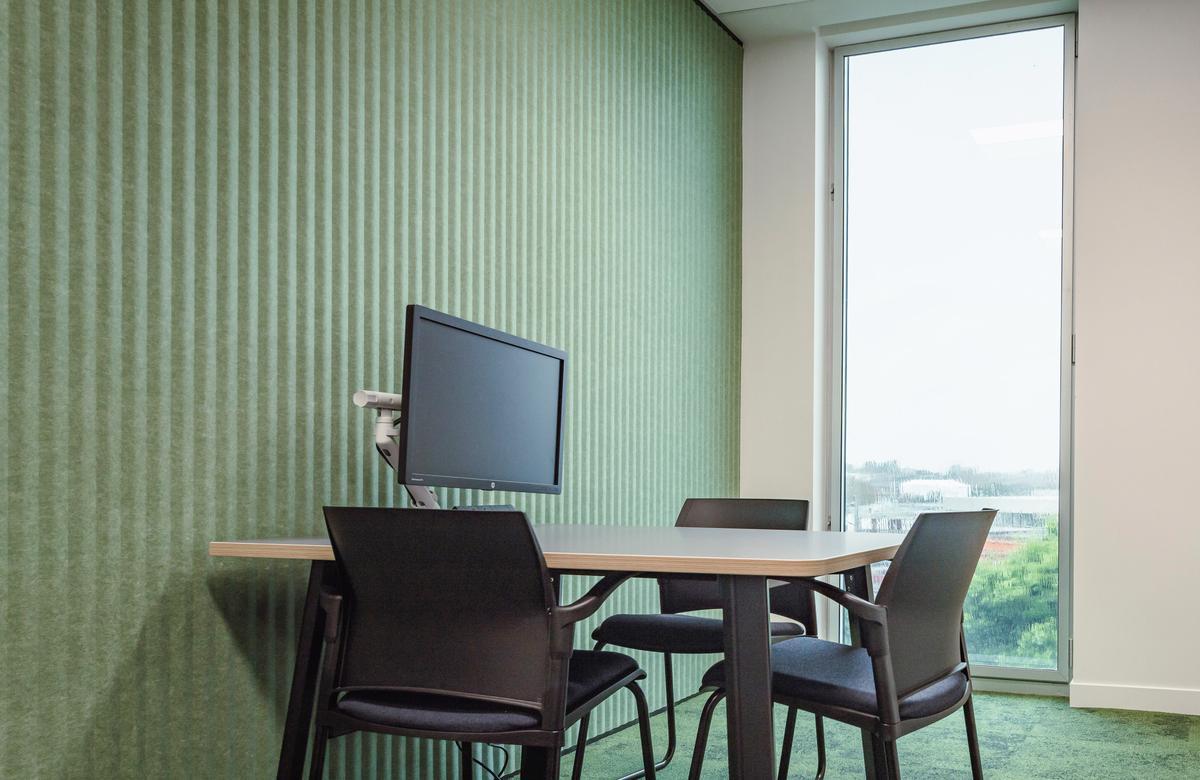 In this Henderson Civic major refurb, it was important that the interior design rework was tailored to the existing architectural features, including curved timber walls surrounding the existing chambers and a bespoke broadroom carpet which has resided in the building since its original construction. Incorporated to the new look were acoustic wall panels Zen in navy, vineyard and cinnamon, with Gem in vineyard being the standout. They seamlessly integrated into and complement the existing architectural structures whilst contributing aesthetic charm and acoustic comfort.