Trend Spotlight - Colour and sensory perception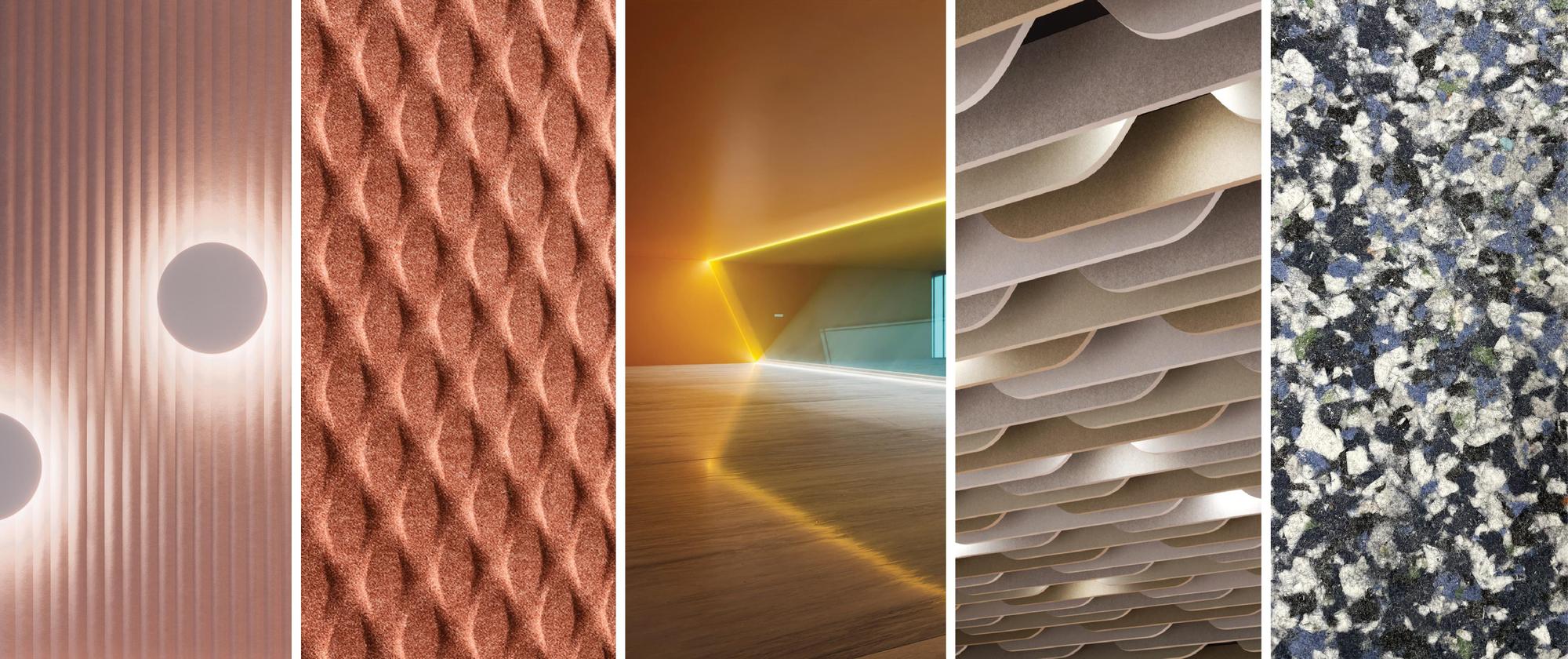 With a post-covid focus on Architecture & Interior Design creating productive and wellness oriented workplaces, our senses are paramount in deciphering how we experience an environment.
The texture of a wall, the visual ambience of a lit hallway, the comfort of quiet spaces to think, the colour within the space all have an impact on our experience and wellbeing.
This trend is reflected through the use of colour and lighting within interior spaces. The palette embraces calming warm hues of vanilla, butter, ochre and biscuit emerging in fashion through lounge & sportswear. Greens soften to sage and pastel mint whilst rouge provides an accent of loving warmth against a backdrop of blush, mandarin and pink blossom hues. Lighting influences colour as well as the experience of a space through glowing gradients and ombres effects as well as luminous borders creating a sense of tranquillity.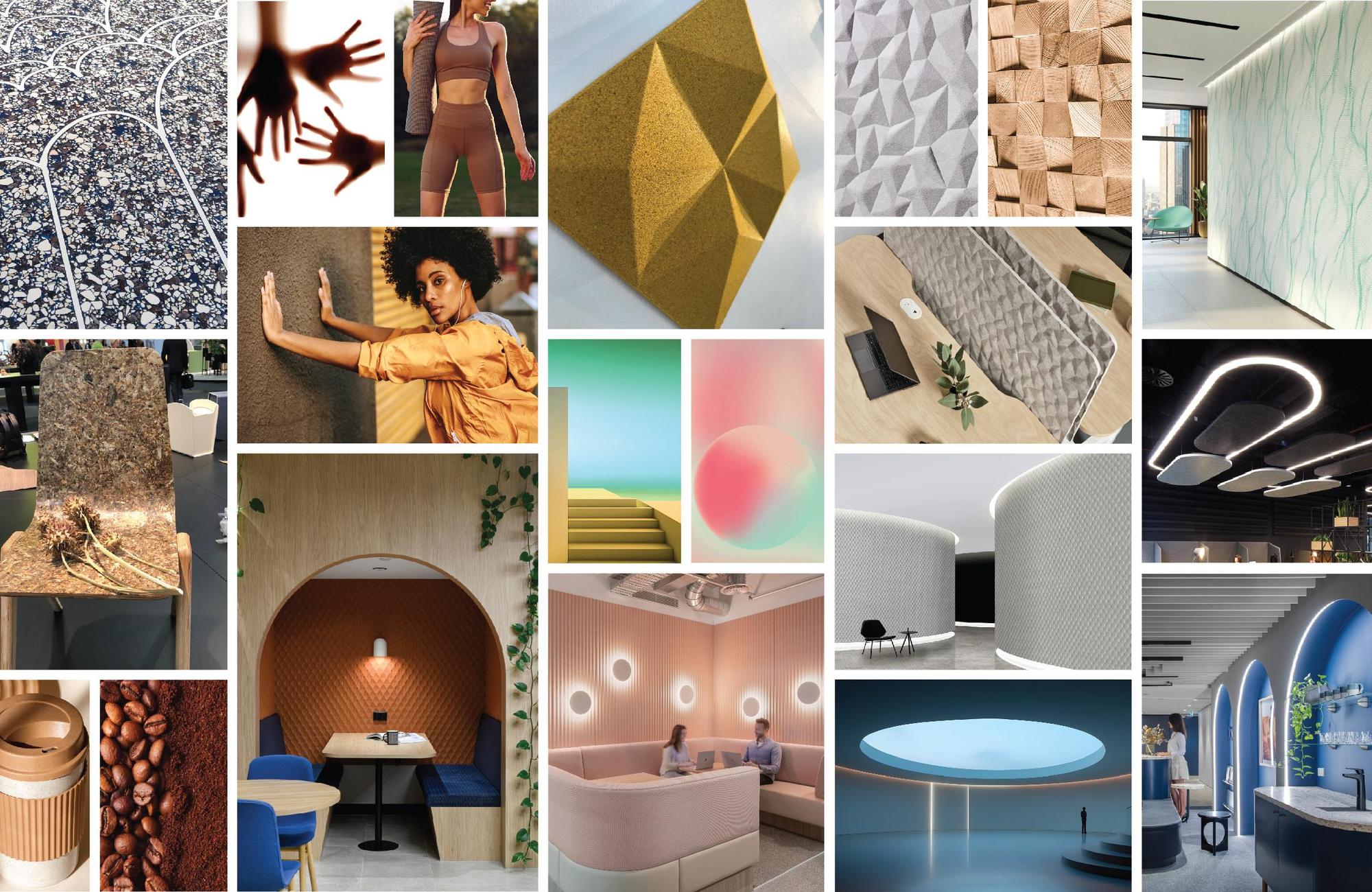 An amalgamation of materials provides a textural effect from recycled plastics, cork and coffee beans. PLA (corn starches, cane sugar derivatives) and compostable bio-based materials provide smooth granular like textures. Conglomerate type terrazzo, layered marbling techniques and embossed finishes shine with their unique surfaces.
As the hybrid workplace evolves with modular, flexible furniture options to accommodate a variety of activities such as group collaborations, socialising, task-oriented actions and individual outcomes the need for sophisticated multi-function acoustic performance products remains strong and becomes an uncompromising requirement within interior spaces.