The role of acoustic control in creating collaborative spaces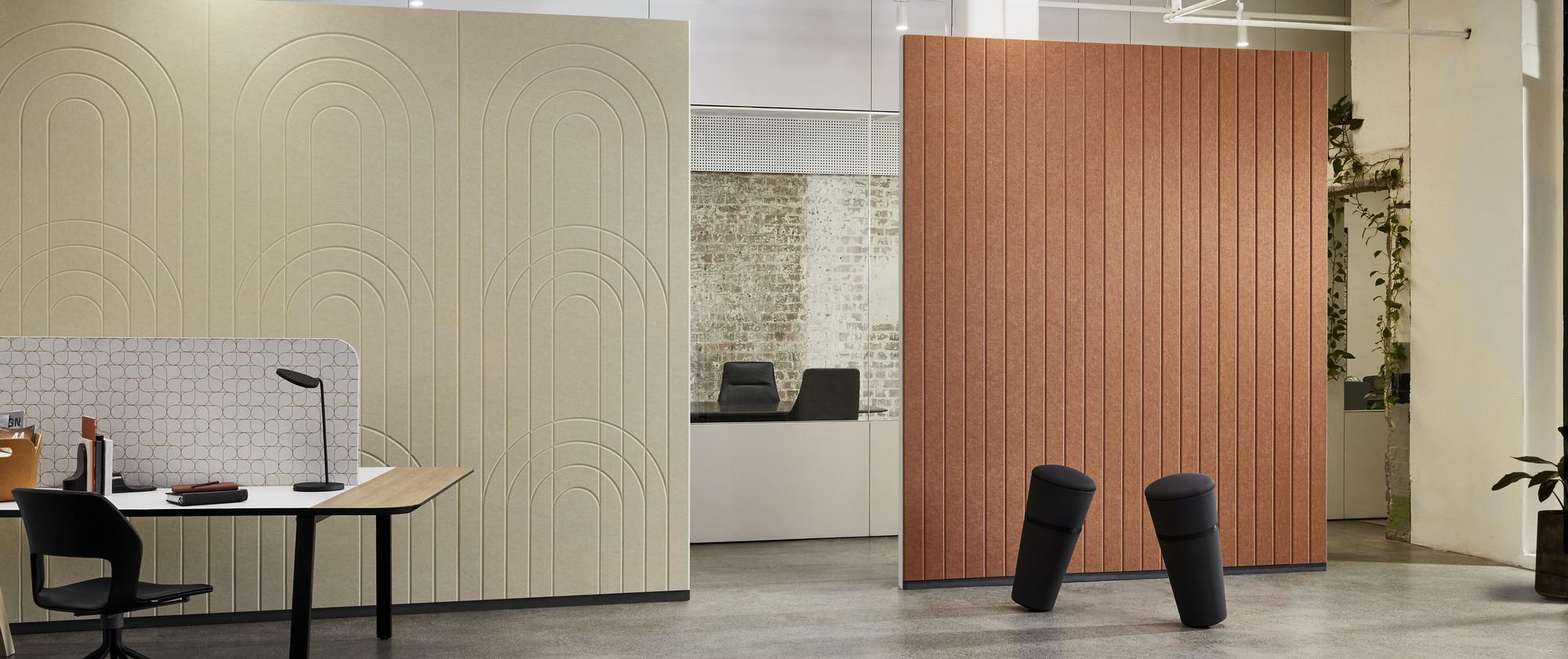 As the pandemic ebbs and flows around the world and the return to the workplace continues to varying degrees, the desire for collaboration is one of the key drivers for getting back to the office.
Good acoustics are at the heart of enabling teams to come together, while others can still use the space for quieter, more concentrated work. Steelcase's Global Report on the Changing Expectations and the Future of Work looked at issues facing organisations and their employees in light of the pandemic, examining the experiences of people in various territories. The isolation that comes from the adoption of working from home was felt acutely in the likes of Australia, Mexico and Spain with virtual meetings failing to replicate the connectivity felt when people are in the same room and reported drops of 14% and 16% in levels of engagement in the United States and Canada respectively.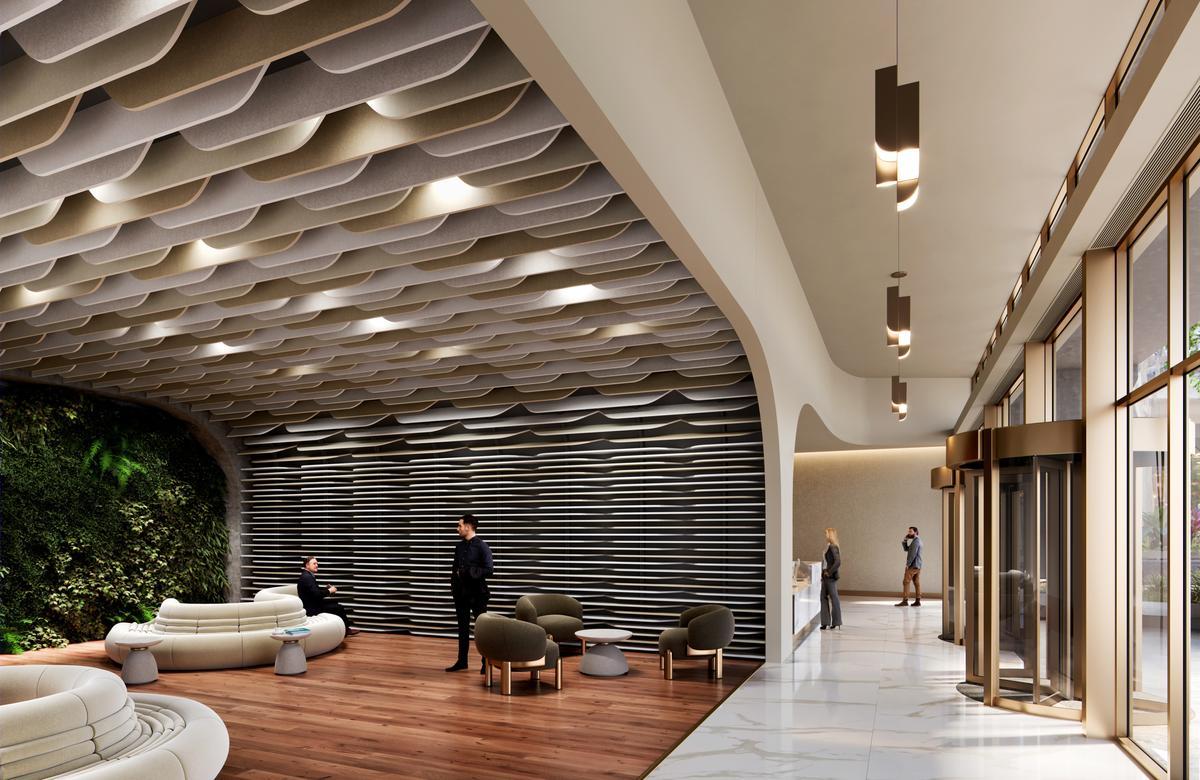 It's no surprise to learn then that collaboration tops the poll in terms of what people want in their workspace going forward in several countries including Australia, Canada and the USA, with UK employees ranking it second with team belonging taking the top spot. In order to meet everyone's needs the report adds that, "The workplace will need to provide individual and group spaces where people can control visual, acoustical and territorial privacy." It also highlighted that for a better work experience including supporting greater collaboration, a new varied set of ways of working would be required from enclosed to open and from fixed to fluid, as well as the ability to switch swiftly between individual and group work.
Australian architectural firm Bates Smart has also been looking into how working face to face is critical for high value behaviours such as collaboration. It found collaboration dropped 13% during pandemic remote working. Once again, this topped the priorities for 76% of employees with social interaction just behind at 59% and stakeholder engagement and client meetings in third place at 31%. The idea of more of a hybrid or interchange office has found widespread favour, as there is a broad appetite for combining coming in to work with remote working.
Whether in a domestic set up or an office-based environment, scientific research reported by the BBC suggested noisy workplace settings don't just annoy people but that annoyance could in turn be linked to depression and anxiety, as well as intermittent noise significantly reducing human performance. And according to a report entitled Building Acoustics by Young Lee and Francesco Aletta, noise is the most frequent reason for complaints about environmental conditions in the workplace and can again be linked to decreased health and wellbeing, productivity and performance.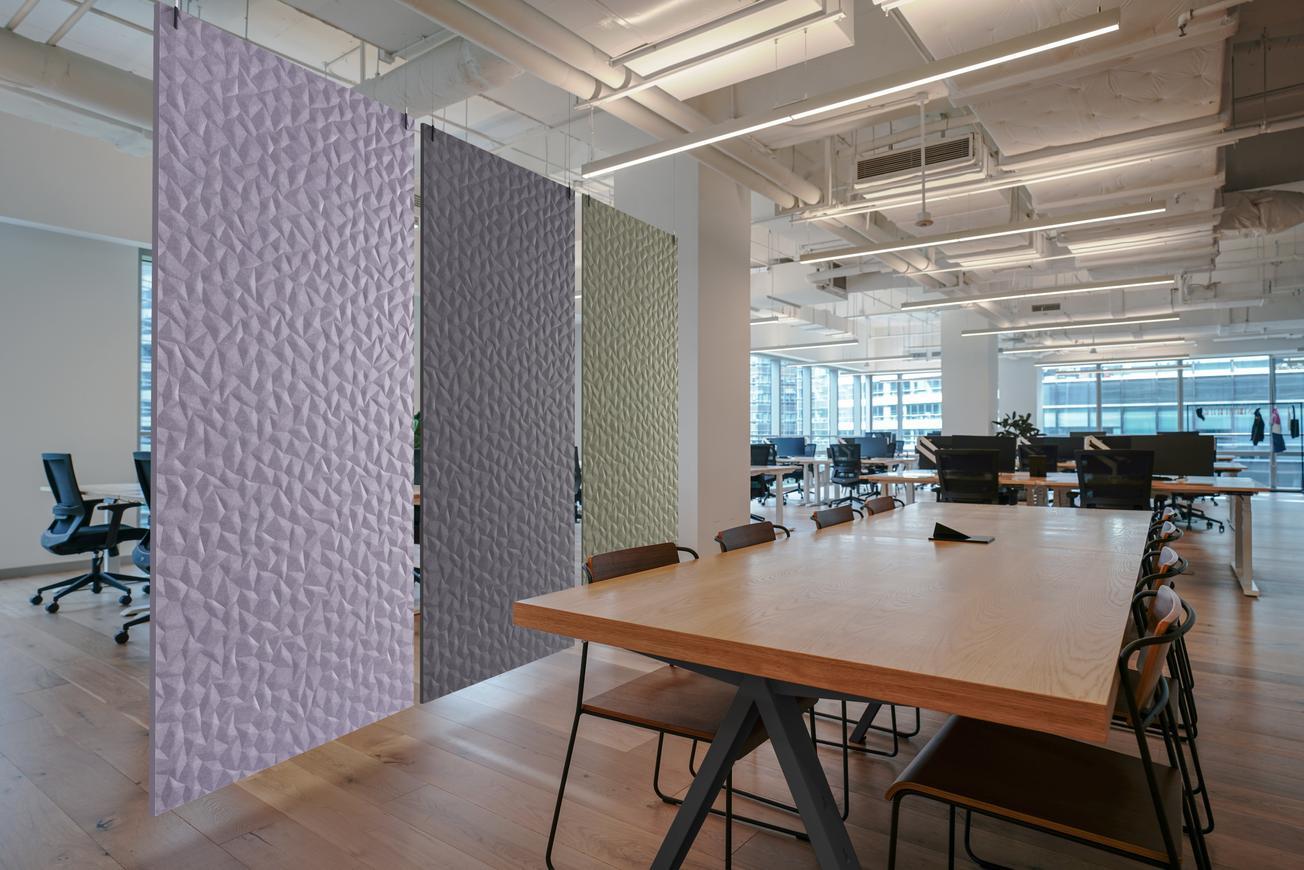 The report talks about the evolution of the open plan office as the preferred layout of the contemporary workspace but that acoustics and sound insulation requirements are hard to identify. It looked at four workplaces in the United States and how they achieved workplace health and wellbeing KPIs and found that broadening the scope of technical measures such as ceiling and wall finishes can be a good way of achieving acoustic control.
Research from manufacturers including Woven Image plus bdg architecture + design entitled Wellness Together looked at what really contributes to wellbeing in the workplace. Among its key findings was that improvements in productivity are "likely to be achieved through direct improvements in creativity and innovation" and that "it could be that facilitating innovative thinking will engender improvements in productivity as well as being a key driver of profitability. In terms of the key differentiators between low and high performing companies, 41% of the latter category have a physical workspace that is flexible to the needs of employees, supporting the case for activity-based working. In terms of acoustics, the report said that "companies which have noisier areas where staff can choose to work together and collaborate have considerably more profit than those who don't encourage it."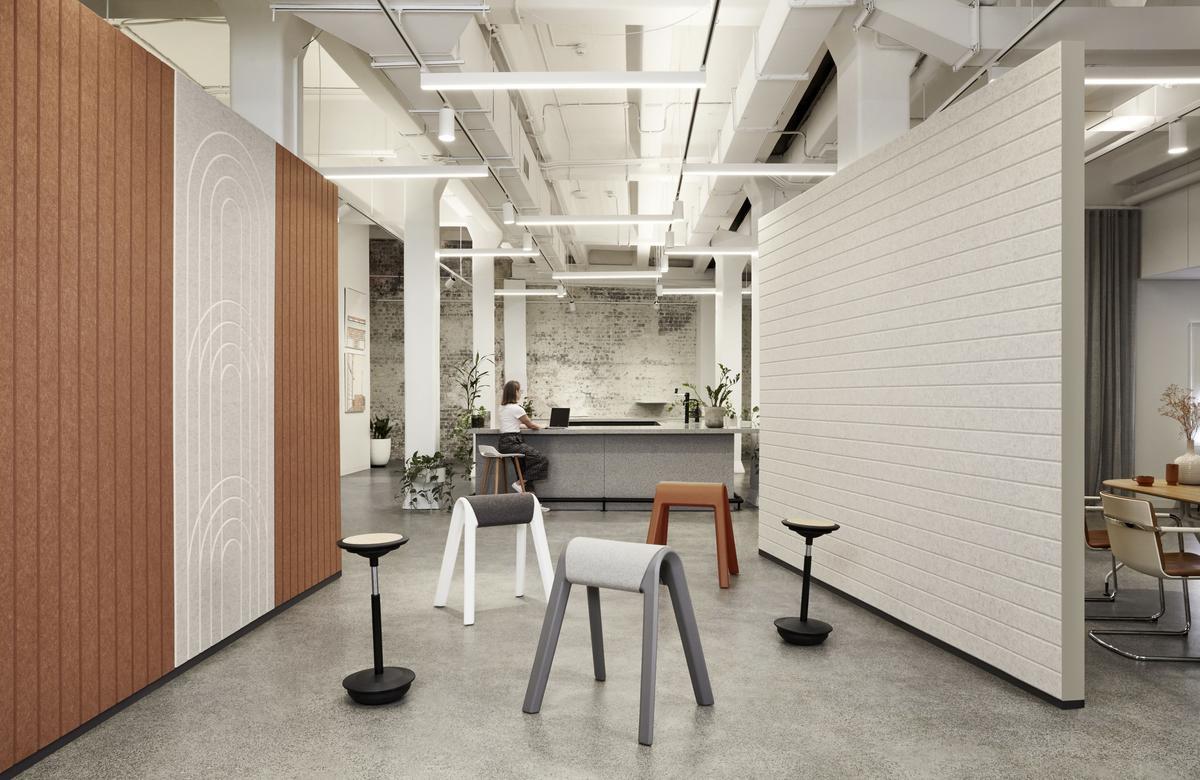 To keep the noise in meeting rooms and reception areas from reaching other areas of the office, Woven Image's decorative wall panels are clever ways of improving the aesthetics of the office with textured panels. In offices that have less wall space due to windows, the Array acoustic ceiling system provides a more subtle solution and works well in large spaces with high ceilings. Woven Image has a range of space dividers that are easy to move around and can break-up parts of an open plan office. The fabric absorbs sound which will improve people's ability to focus. The space dividers are organically shaped, which will give the office a softer look with the function of creating less visual distraction. Less obstructive options include workstation screens for tables that are shared by multiple employees.
The optimum office in 2021 and beyond will be able to accommodate everyone's needs and is a continuation of the concept of the activity-based workplace. That concept can be categorised as the combination of spaces that are designated for silent focused work with social spaces for meetings, collaboration and socialising. Therefore, good sound design is essential to creating the best atmosphere. The hybrid workplace people crave today combines the best parts of office working: people socialising and collaboration, with the calm quietness to replicate the home, with acoustics front and centre in making this happen.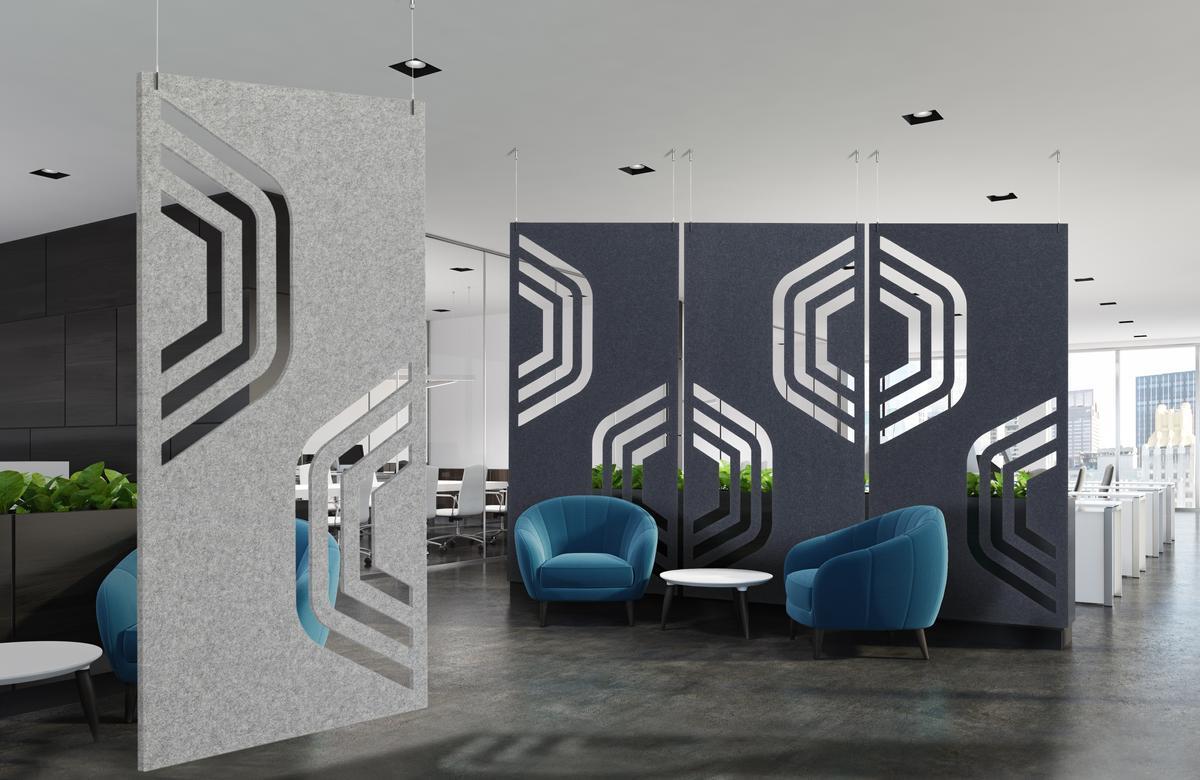 Author: Helen Parton.
Helen is an architecture and interiors journalist with over 15 years' experience. She edited workplace design magazine OnOffice for three years from 2015-2018, achieving multiple award nominations in national journalism awards. In 2011, she co-authored a book by Thames and Hudson called Total Office Design. She has written for a wide variety of built environment titles, among them OnOffice, Modus and The Developer.