The impact of colour psychology in workplace design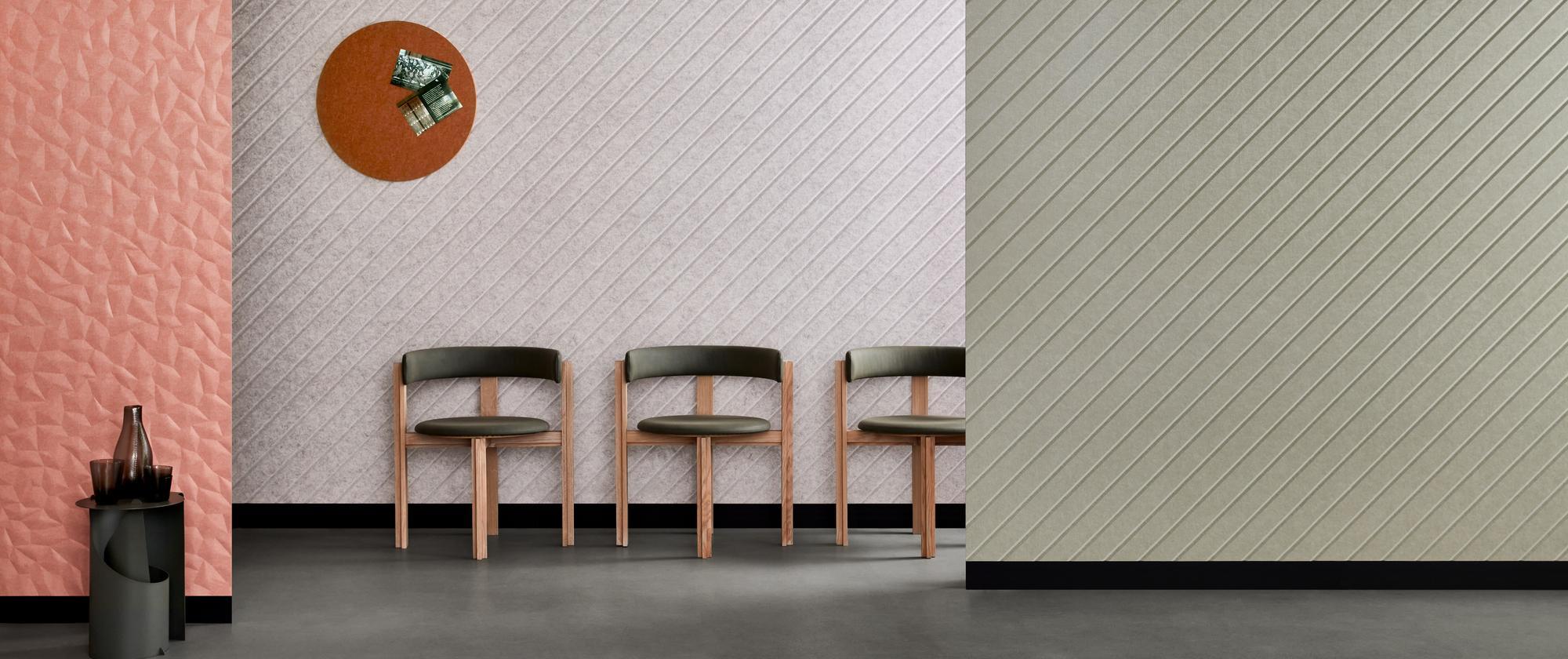 Colour is undeniably emotive. As Pablo Picasso once said, "colours, like features, follow the changes of the emotions."
Think about the lexicon of colour-based phrases we use to describe our emotions from seeing red to feeling blue to being tickled pink. And we don't switch off our emotions when we swipe our ID badges and head into the office either, which is why it's so vital to understand the psychology of colour in the workplace.
Colour can impact the productivity and wellbeing of staff plus how visitors perceive a workspace, so it's essential to choose your office colour palette wisely. The colour black for instance may be associated with premium products from Chanel handbags to American Express credit cards, but too much of it in an office environment can make the interior seem dim and dark which is bad news for workplace productivity. Red too, though powerful and stimulating should perhaps also be deployed as an accent colour on a feature wall or design detail such as a handrail or stair tread rather than a main colour choice.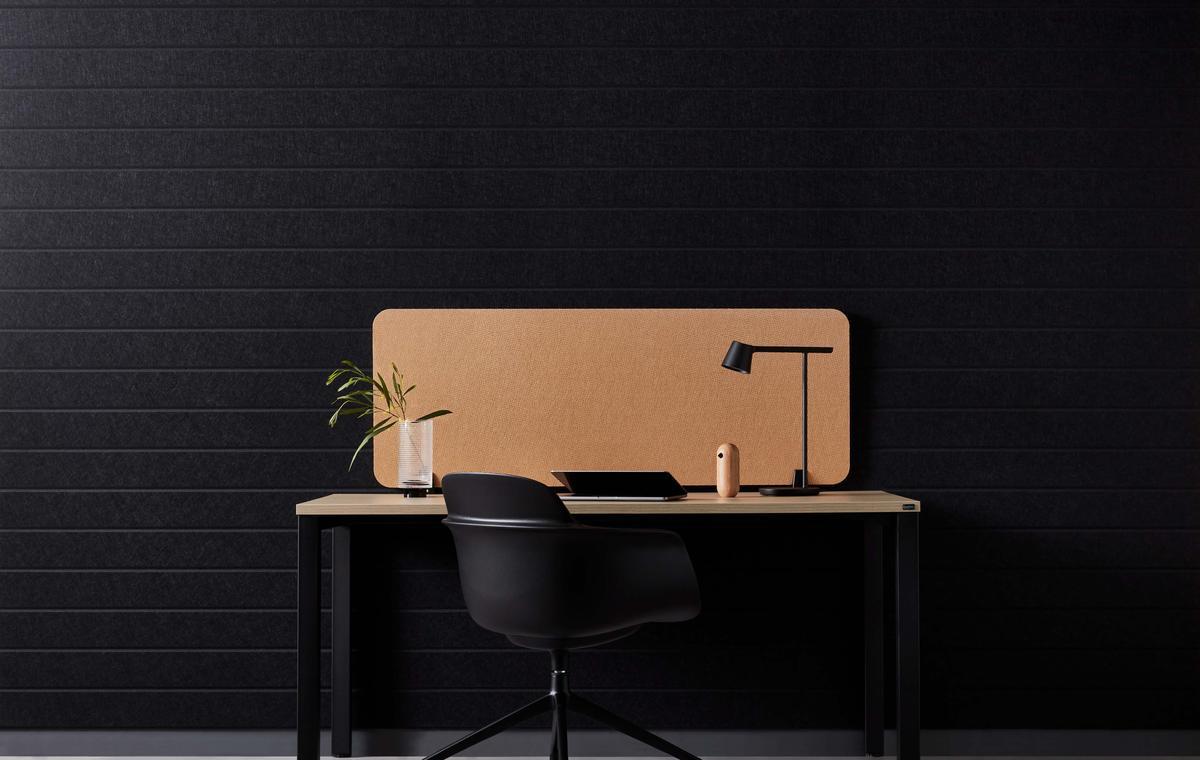 Grey might have been the go-to colour for offices in days gone by but Australian-born, London-based Karen Haller, a leader international authority on applied colour psychology talks about the 'Google effect': the "multi-coloured, multi-sensory stimuli" associated with the tech giant's fun office interiors. While she cautions against opting for a colourful playground just to jump on Google's bandwagon, she says that choosing the right colours and incorporating them into a workspace in the right way, will have far-reaching consequences for your workforce. These include, "increasing staff motivation and a sense of belonging, supporting staff in their daily tasks and greatly reducing absenteeism."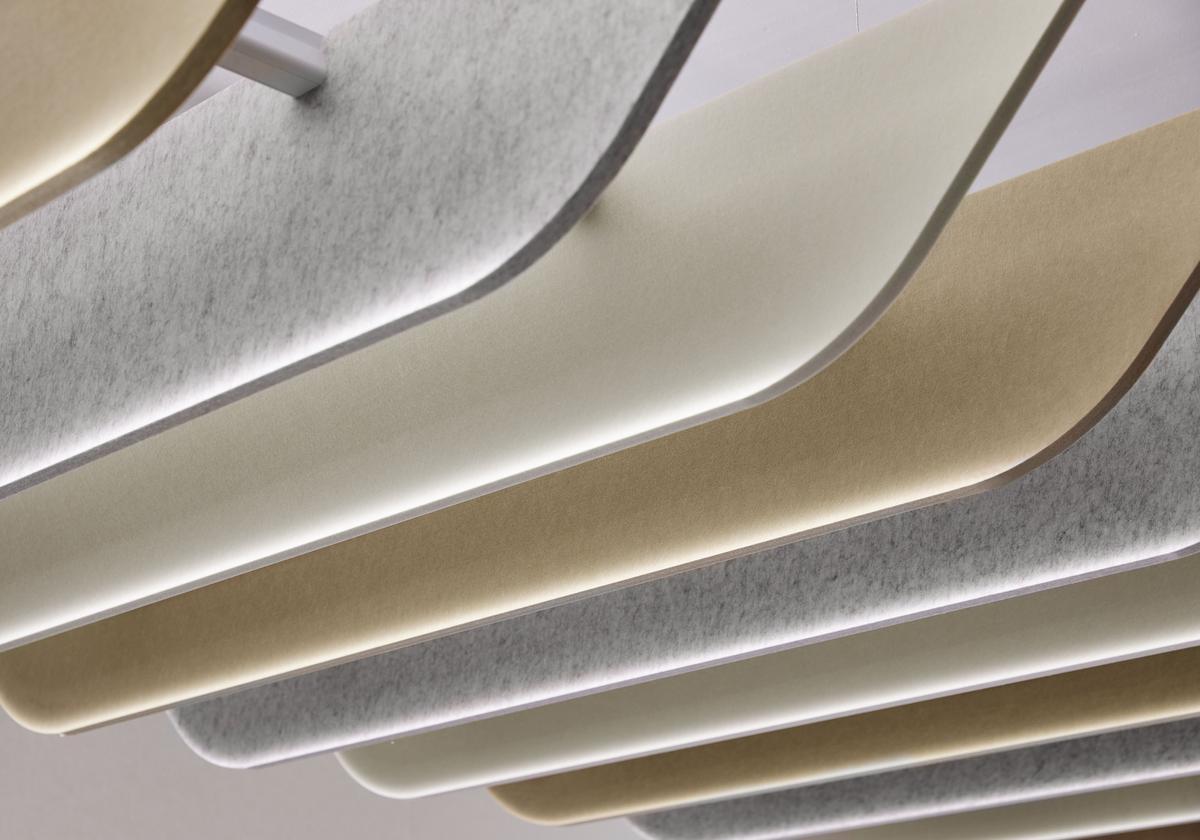 Activity-based working offers the opportunity to zone workspaces using colour. Orange and yellow for example are typically associated with positivity and happiness (think the smiley logo) and so would be ideal to set an upbeat tone in a team working area. By contrast blue with its more calming effect in terms of lowering the heart rate and slowing the breath, blue might be deemed better for quieter areas where more concentrated work could take place. Yellow is also thought to be an appetite stimulant (hence McDonald's famous golden arches) so perhaps a wise choice for a staff canteen. White typically represents purity and cleanliness and in these post Covid times might be high on people's preferred colour choice.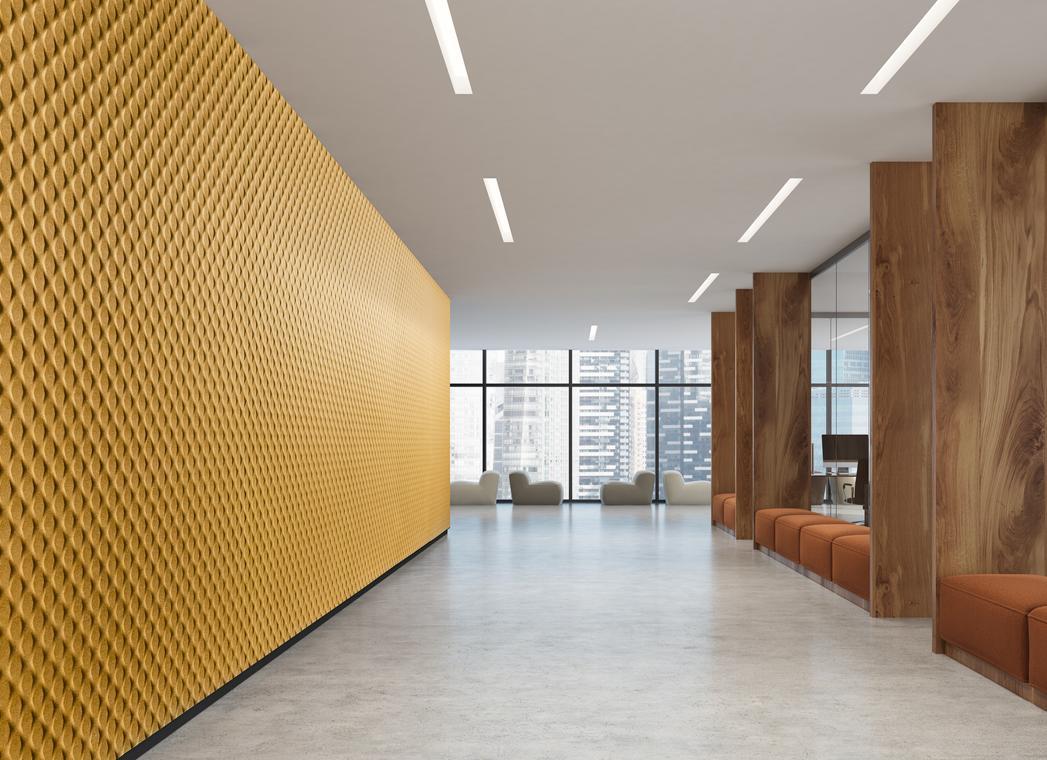 Different levels of acoustic protection are also required in different areas of the office: more sound absorption in quieter areas and the louder buzz of a brainstorming session in more group-orientated parts of the office. Woven Image's product range delivers both a unique and colourful aesthetic in contemporary textile design as well as satisfying acoustic requirements.
The range of space dividers are space delineation features, perfect for organising open plan office areas where acoustics or indeed added privacy is required. Pendent Ion Duet is available in colours from blush to sage to pacific. Other dividers like Tandem, Dot, Splay and Summit extend this palette to include bright citrus colours such as lime splice and mandarin. The Array acoustic ceiling system which works well in larger offices especially if they have high ceilings is available in over 30 colours while our embossed wall panels, which improve a workplace aesthetic through added texture, offer soft shades within yellow, green and orange colour families.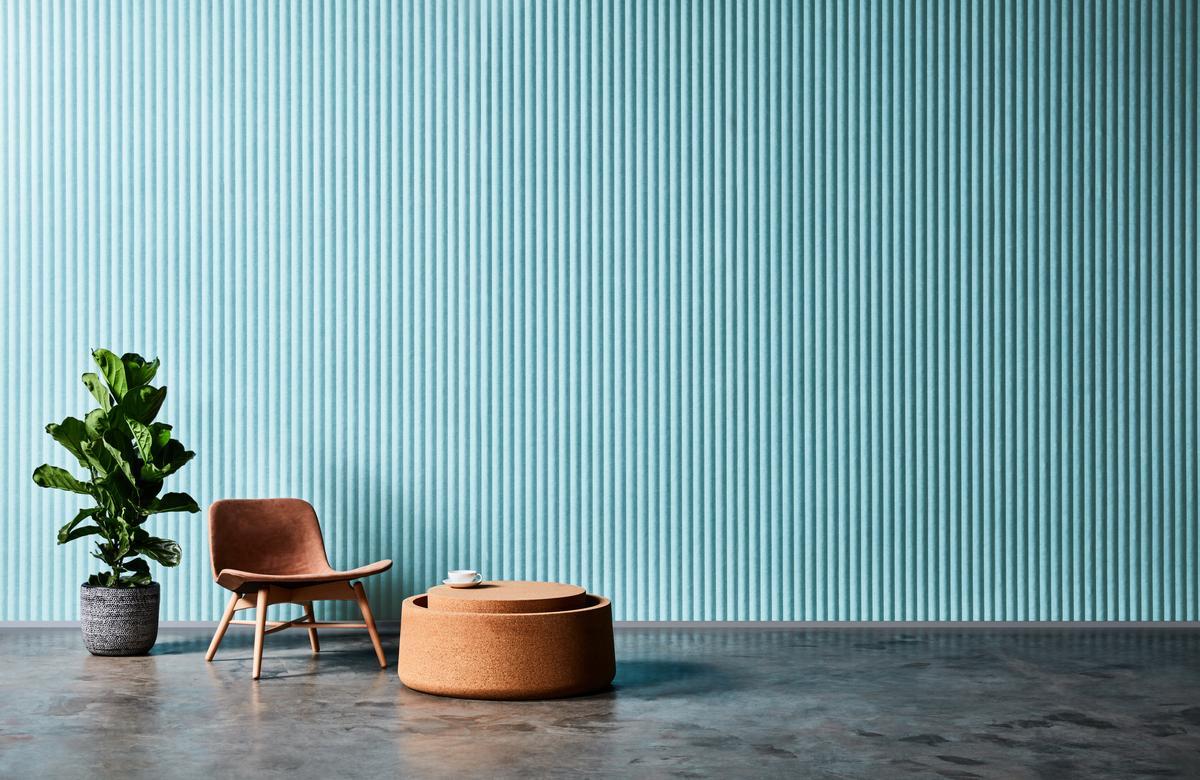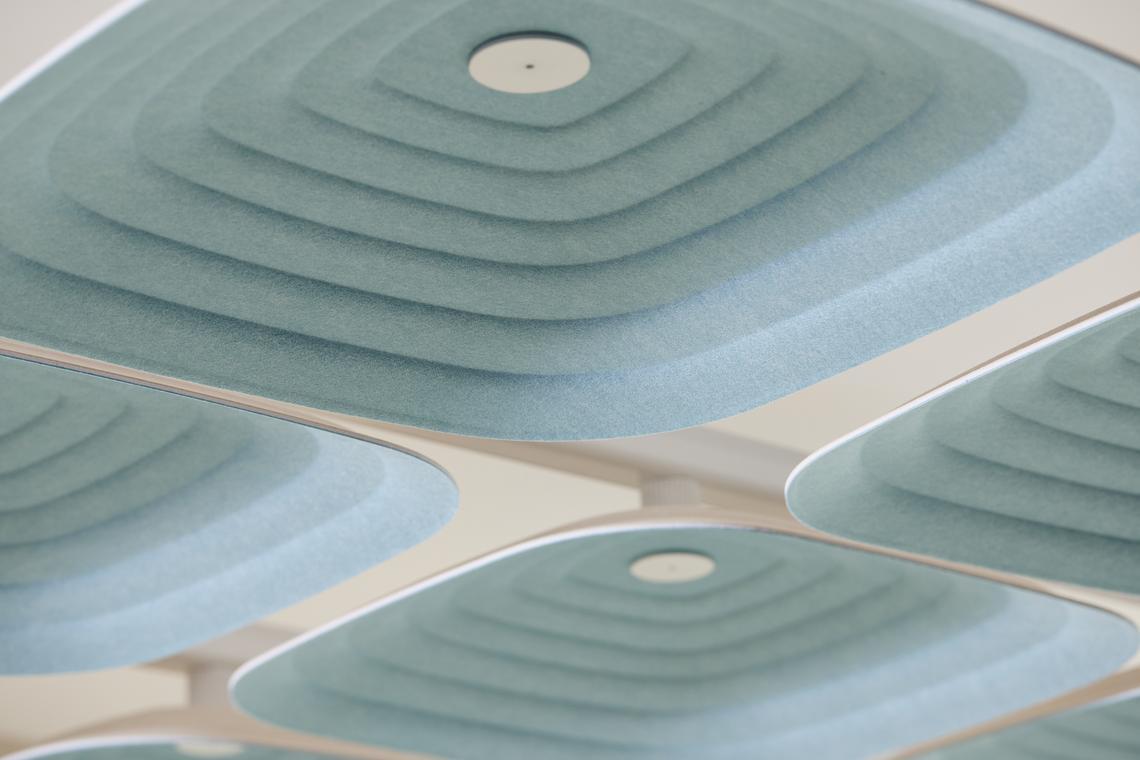 Fuji is a modular acoustic ceiling tile which utilises the same hardware as Array. In two colourways, Fuji embraces a colour duality, coming in duck egg blue and cream or cream and onyx, showing off colour uniquely, depending on the user viewing angle. It also creatively uses its feature button in either black, off-white or gold for a final pop of colour.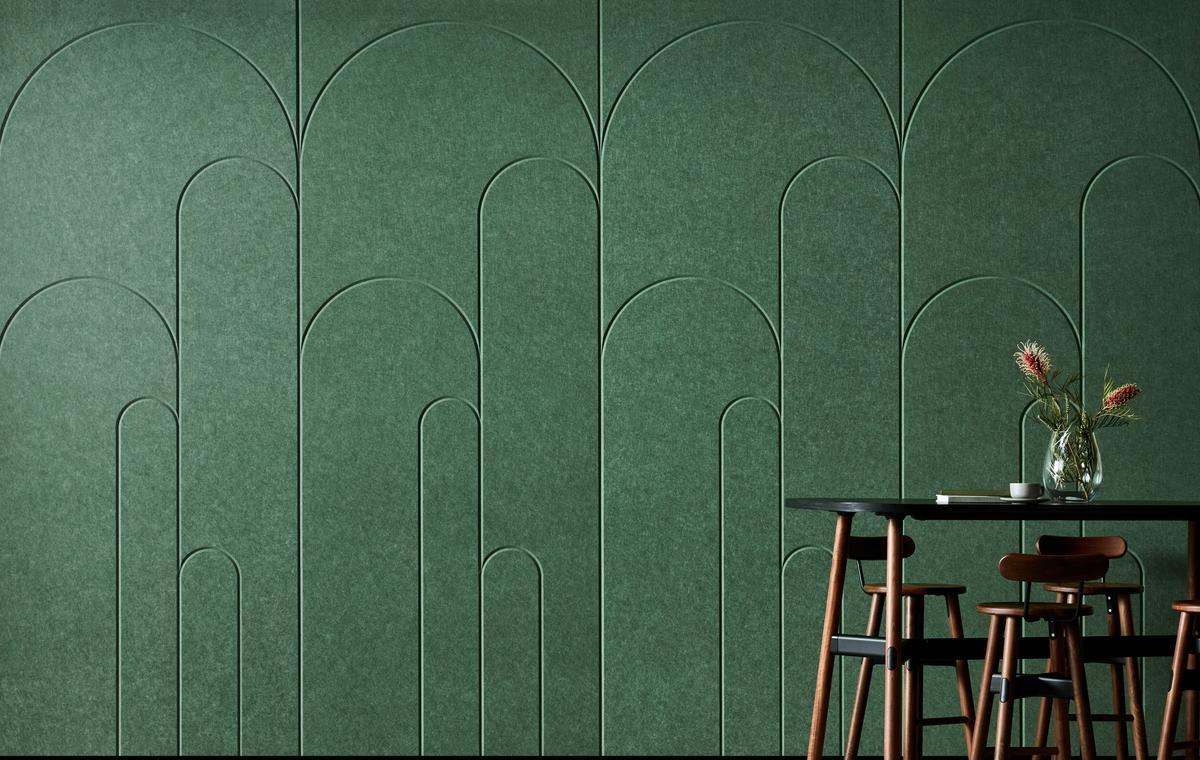 In the climate conscious world we live in, it's no surprise that green is finding favour in the workplace too given its associations with sustainability and wellbeing. Green can also be used to blur the lines between what we're used to in our home office and the shape of things to come in commercial workplace interiors as employers encourage their staff to return to the office, after what has been in some cases up to eighteen months away. A plethora of planting can also remind us of our carefully curated houseplants and softer more pastel shades in our place of work could remind us of our favourite spot on the sofa or our favourite Instagrammed corner.
There is a great deal of science behind the way we create spaces and use materials and colours to connect with people, borne out by our own experiences of developing products and working with clients on workplace projects. There is however an art to it, too with nuance among the blue = relaxing, orange = stimulating narrative. Colour is, in summary, special but never the only element with which we work. Textures, tones, lighting and of course acoustics all play their part.