Acoustic ceiling baffles give UTS educational upgrade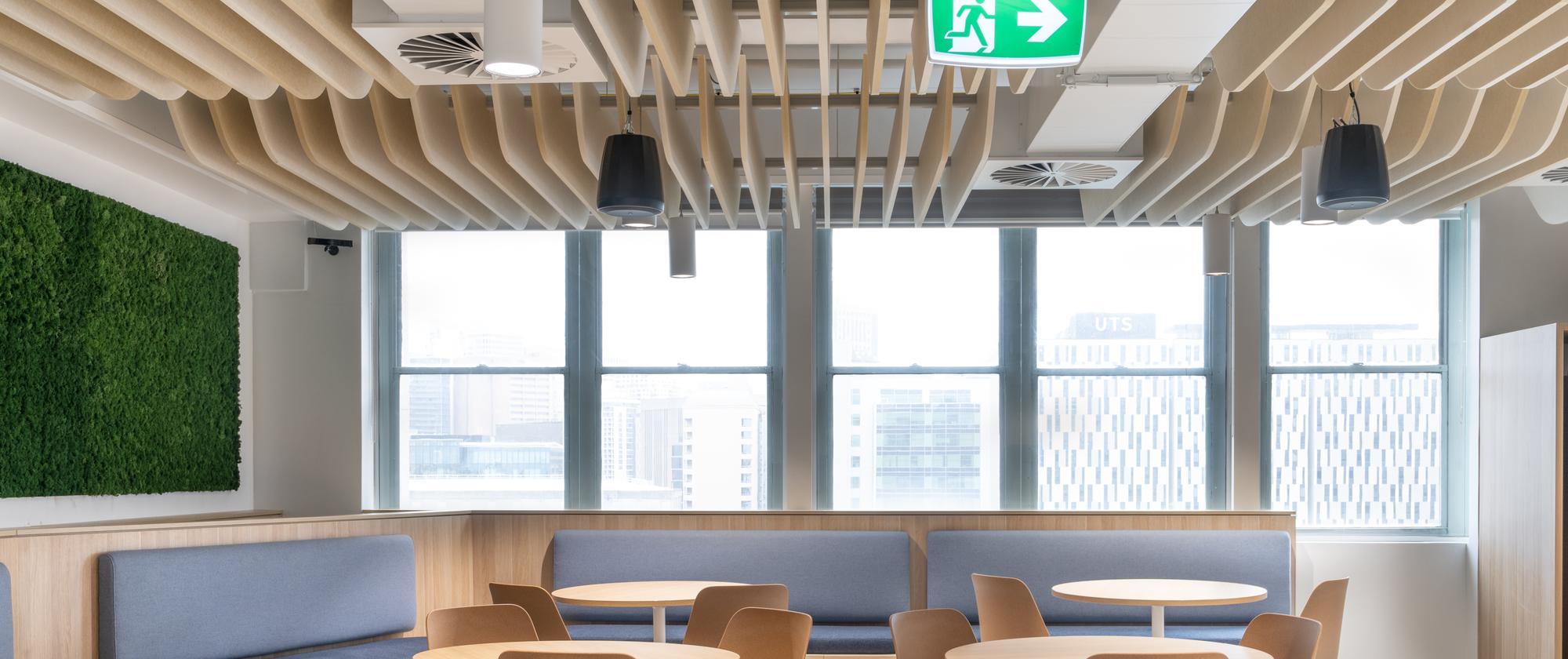 Project Information
Location: Sydney, Australia
Products used: Array 24mm (Wedge) & Pico Embossed Panel
Designer: Burtenshaw Scoufis
Installer: Belmadar
Date: 2022
Photography: Arthur Vay at Sydney Site Photography
Described as a high-level fitout, the University of Technology Sydney's (UTS) building 10, designed by Burtenshaw Scoufis, has landed students a new, modern and sleek educational environment. Belmadar completed the work, completely stripping levels 12 and 13 and outfitting them with new electrical and mechanical services, furniture, floors and an acoustic package. The building now hosts a variety of spaces including collaborative classrooms, working pods, computer labs, which increases the need to reduce excess noise while bringing an opportunity to create engaging new design features with acoustic benefits.
The building has a history of heritage and architectural prowess. Once home to offices of the Syndey Morning Herald, run by the Fairfax company, as well as being the base for the Sydney Olympic Organising Committee prior to its takeover by UTS. How fitting that the original PET solution, EchoPanel® in 24mm (ceiling baffles) was specified for this prestigious building, yet its function in sound absorption and beauty are perfectly suited to the modern requirements of a collaborative learning space.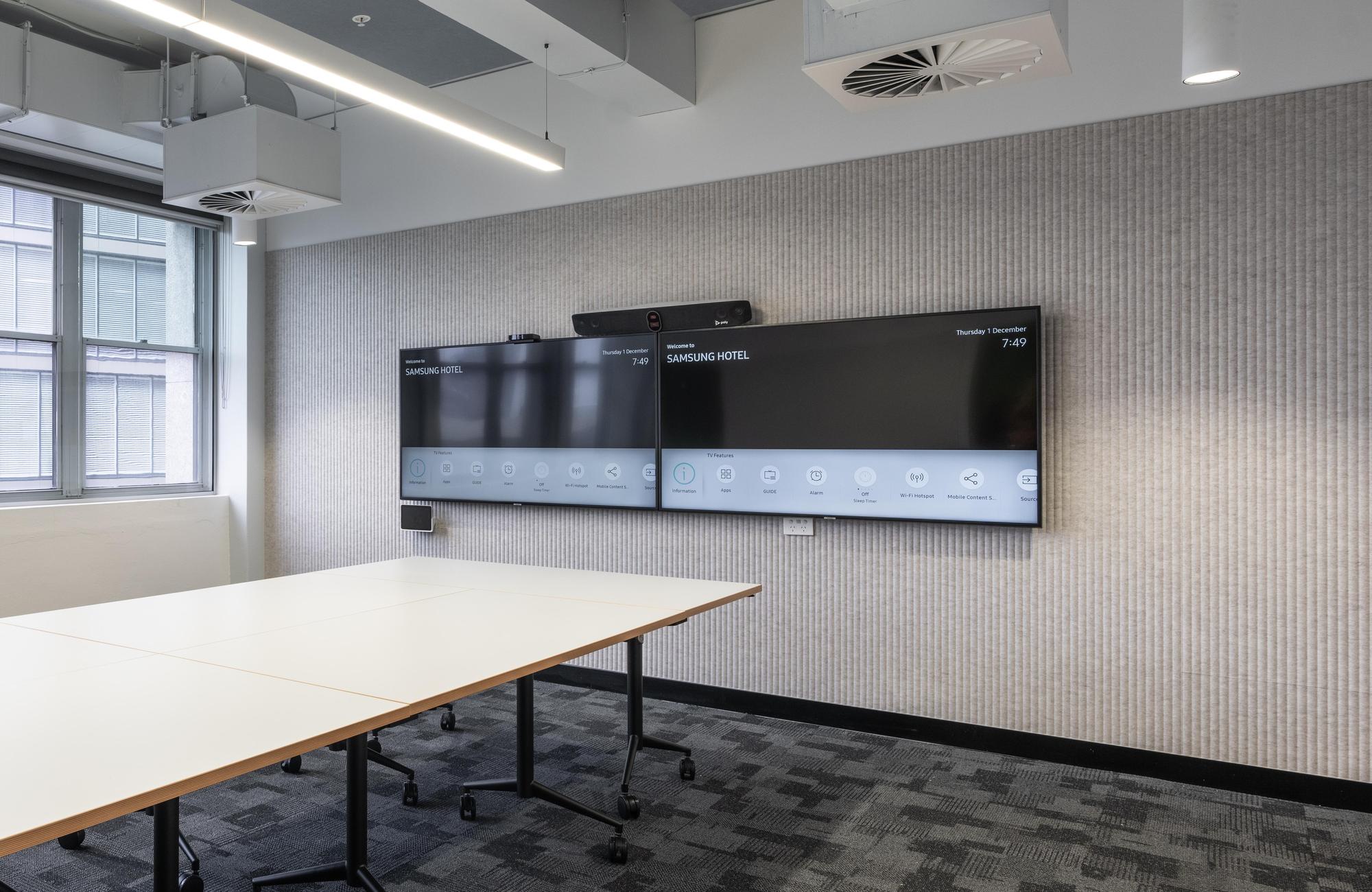 Serving as acoustic sound absorbers, Array 24mm was directly fixed using Woven Image's streamlined ceiling hardware in a powder coat white finish. The chosen baffle design, Wedge, is one of Woven Image's nine in-house acoustic ceiling baffle designs and it was selected in neutral colours vanilla (468) and cream (908). Embossed acoustic wall panel, Pico was also included in classrooms, in chalk (501) – its embossed lines adding subtle texture as decorative acoustic panels with the crucial benefit of noise reduction.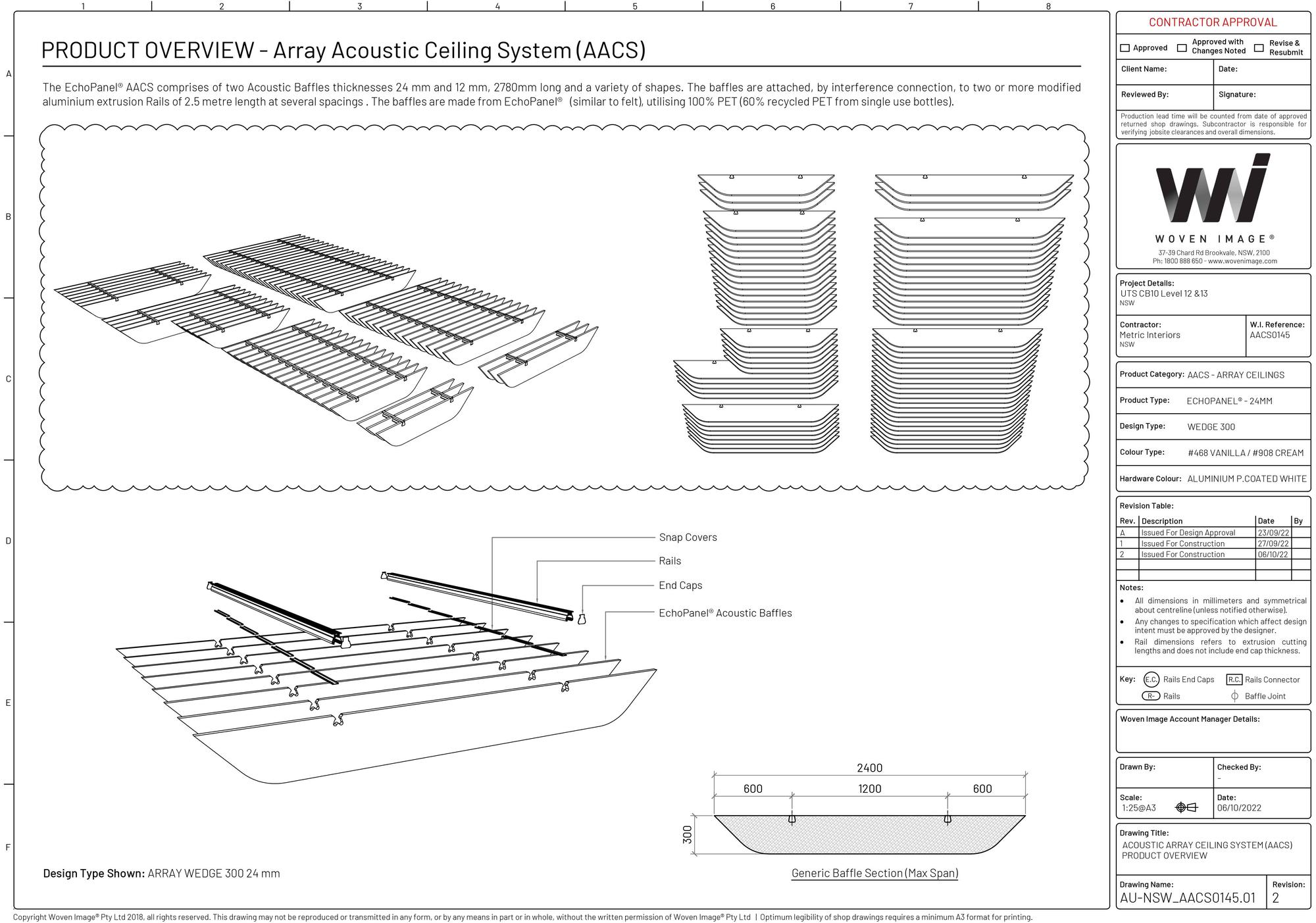 Woven Image offers a vast range of design-led acoustic finishes in on-trend colours and designs. The Commercial Services team offers robust technical support to projects like UTS, by assisting designers and architects through technical drawings and plans. They also widen the capabilities by offering customisation beyond in-house designs to deliver unique projects.