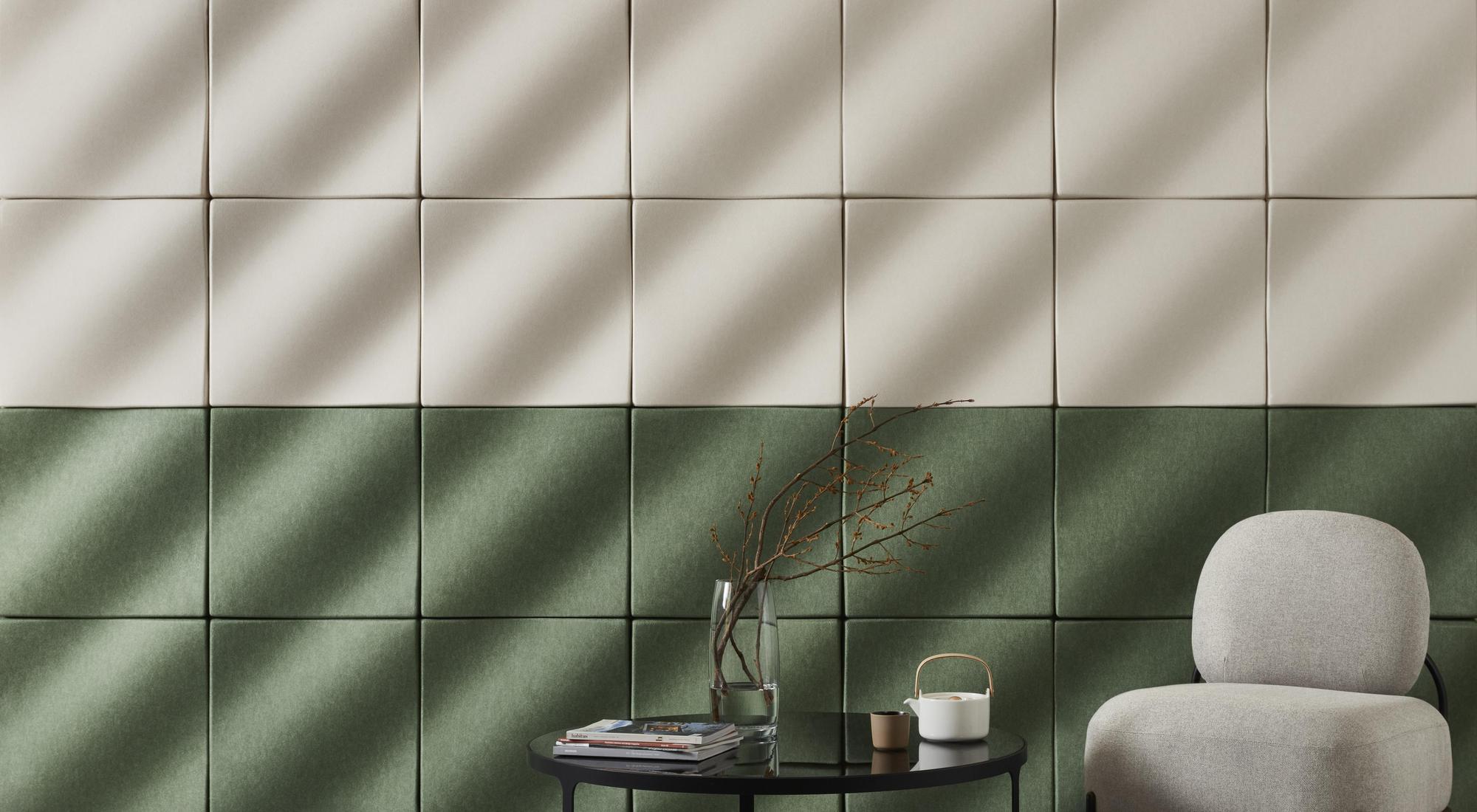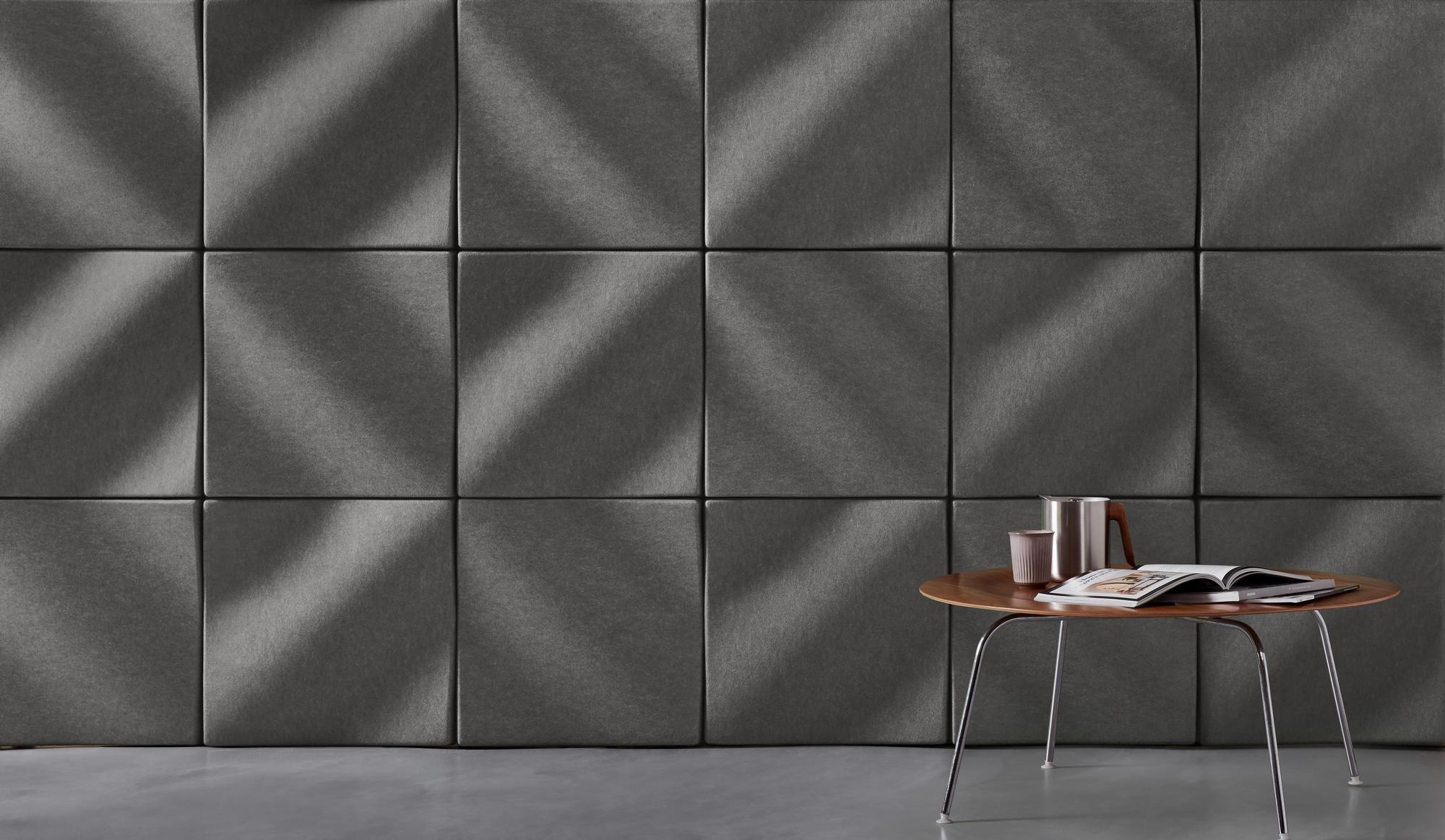 Dune formed tiles offer a beautiful three-dimensional acoustic finish for walls.
Tiles can be mounted uniformly to create a ripple effect or rotated to produce a smooth large-scale diamond design. Installed using a series of clips, without the need for adhesive, tiles can be popped out to reconfigure the design or for replacement, and remain uncontaminated for end of life recycling. The tiles design profile and material combine to offer high sound absorption results, ideal for controlled reverberated noise in offices, learning and hospitality spaces.








Designer:
Bang Design in collaboration with Woven Image
Dimensions:
Length: 500mm (+/- 5mm), Width: 500mm (+/- 5mm), Depth: 50mm (+/- 5mm), Thickness: 4mm (+/- 0.5mm)
Composition:
100% PET (27% Recycled)
Fire Test Result:
AS 3837: Group 3
ASTM E84 Unadhered: Class 1 or A
BS 476: Class 2Y
Sound Absorption Test Method:
AS ISO 354: 2006 (R2016)
Weighted Alpha Coefficient (αw):
Direct Fix: 0.50 (MH)
Sound Absorption Average (SAA):
Direct Fix: 0.58
Noise Reduction Coefficient (NRC):
Direct Fix: 0.60
Sound Absorption Class:
D (Direct fix)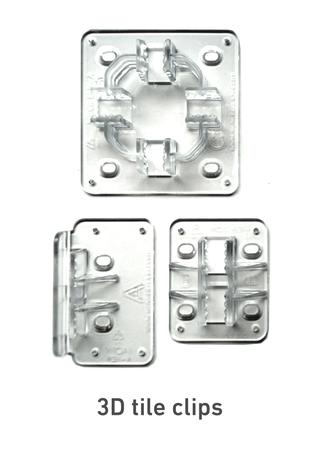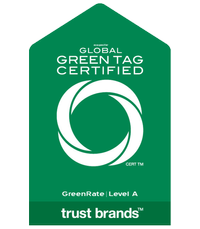 Global GreenTag™ GreenRATE Level A
A third-party certification that assesses products' ingredients, supply chain and manufacture for environmental, social and Building Code compliance. GreenRate Level A is a recognised initiative for Green Star Responsible Products credits.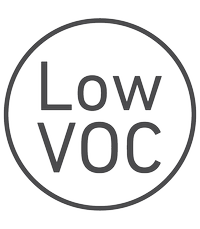 Low VOC Emissions
Products with low volatile organic compounds (VOCs) are less harmful to the environment and human health and contribute to good Indoor Air Quality (IAQ).
Three-Dimensional Acoustic Solutions