Embracing New Horizons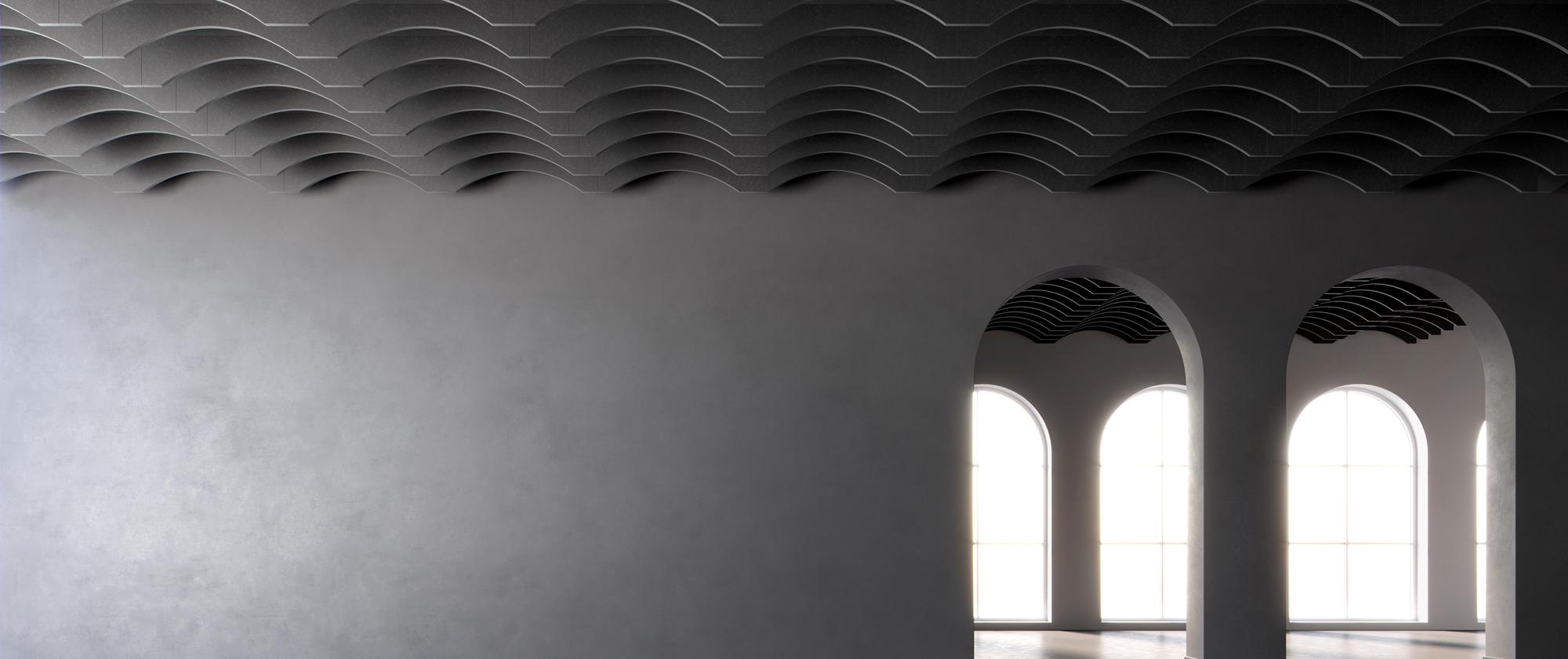 Introducing New Horizons, a collection of new prints, patterns, colours and applications that embrace a fresh approach for the workplace. New Horizons pushes the boundaries of our tried and trusted materials, such as EchoPanel®, to further innovate and inspire.
As working behaviours continue to evolve, the workplace becomes a fusion of home offices and commercial environments. Creating spaces for collaborative work, as well as focussed activities is important, as is the need for flexible interior solutions that provide acoustic comfort within the office floor plate.
This collection showcases Array, an easy-to-install acoustic ceiling baffle system. Two new colours have been added to the EchoPanel® 12mm range alongside Empire, an elegant precision cut acoustic panel design. Completing the new offering is a multi-functional textile pattern, Focus Hoop.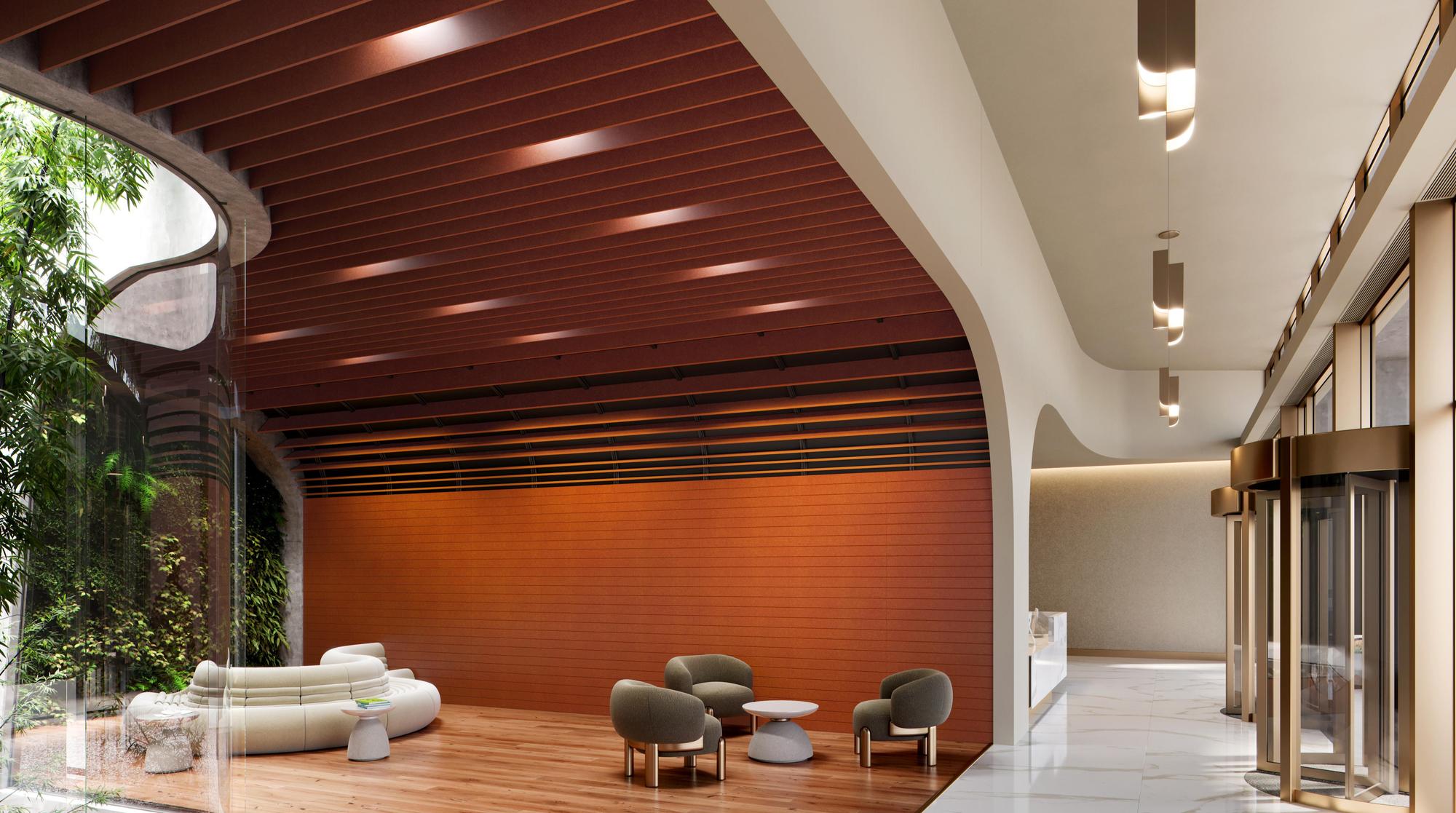 The prevalent design language of New Horizons reflects the concept of a new start; a sunrise; a new energy; and a sense of cosiness or 'hygge' through classic organic forms found in nature. Arcs, curves and gentle flowing linework define this concept, alongside subtle textures and earthy tones of cinnamon, ochre, warm grey and comforting marled neutrals.
Responding to the need for scalable and easy to install acoustic ceiling solutions, Array comprises of a bespoke aluminium extrusion coupled with a series of unique baffle designs. The baffles have been carefully crafted to deliver a contemporary aesthetic, with excellent acoustic performance, and are available in the full market-leading range of 12mm and 24mm EchoPanel® colours.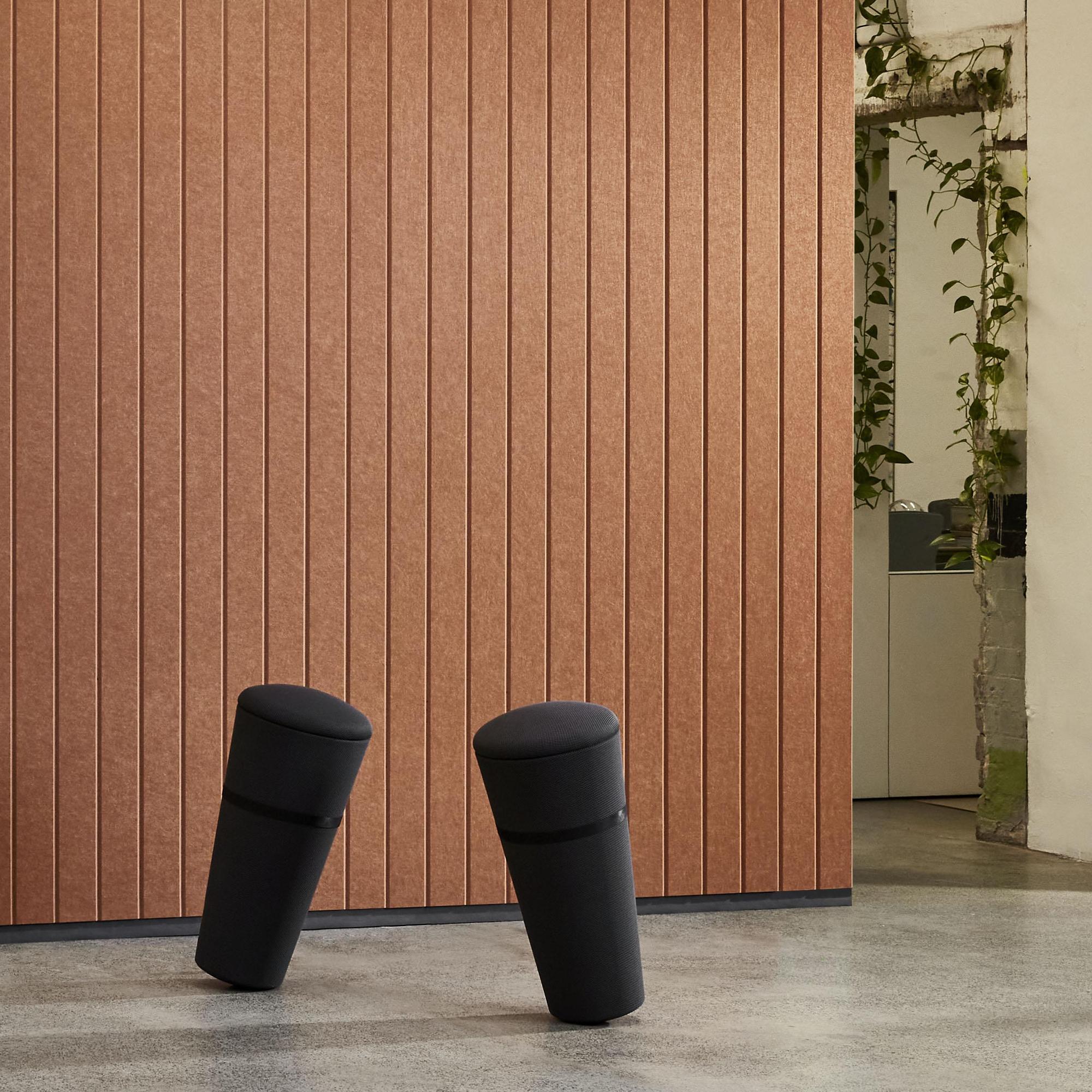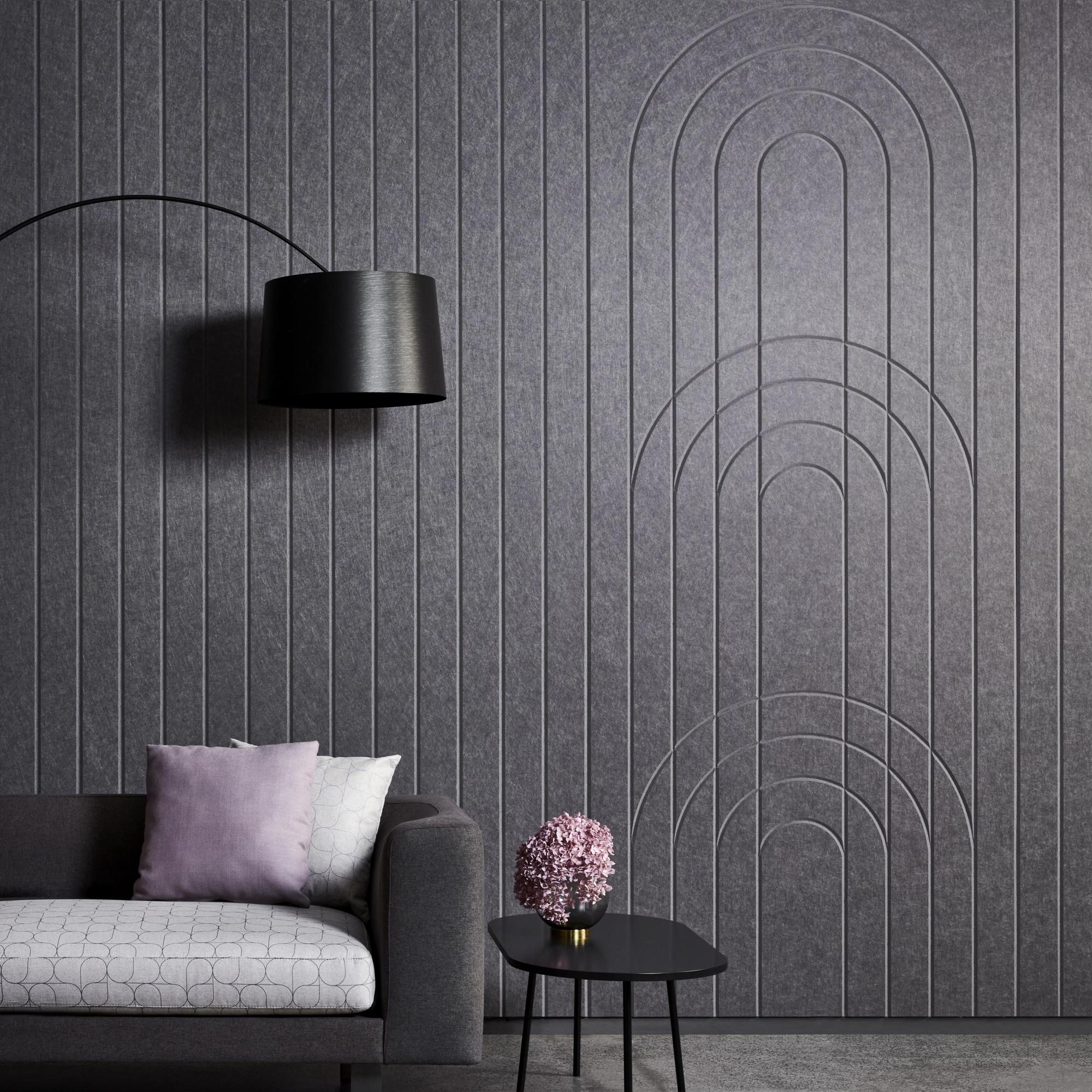 The 12mm EchoPanel® palette extends with the addition of cinnamon and a mid-tone slate grey. Empire is an elegant EchoPanel® precision-cut arch design. Specifically engineered with a bevelled edge, Empire can be seamlessly incorporated into design schemes which feature EchoPanel® Longitude to add subtle interest.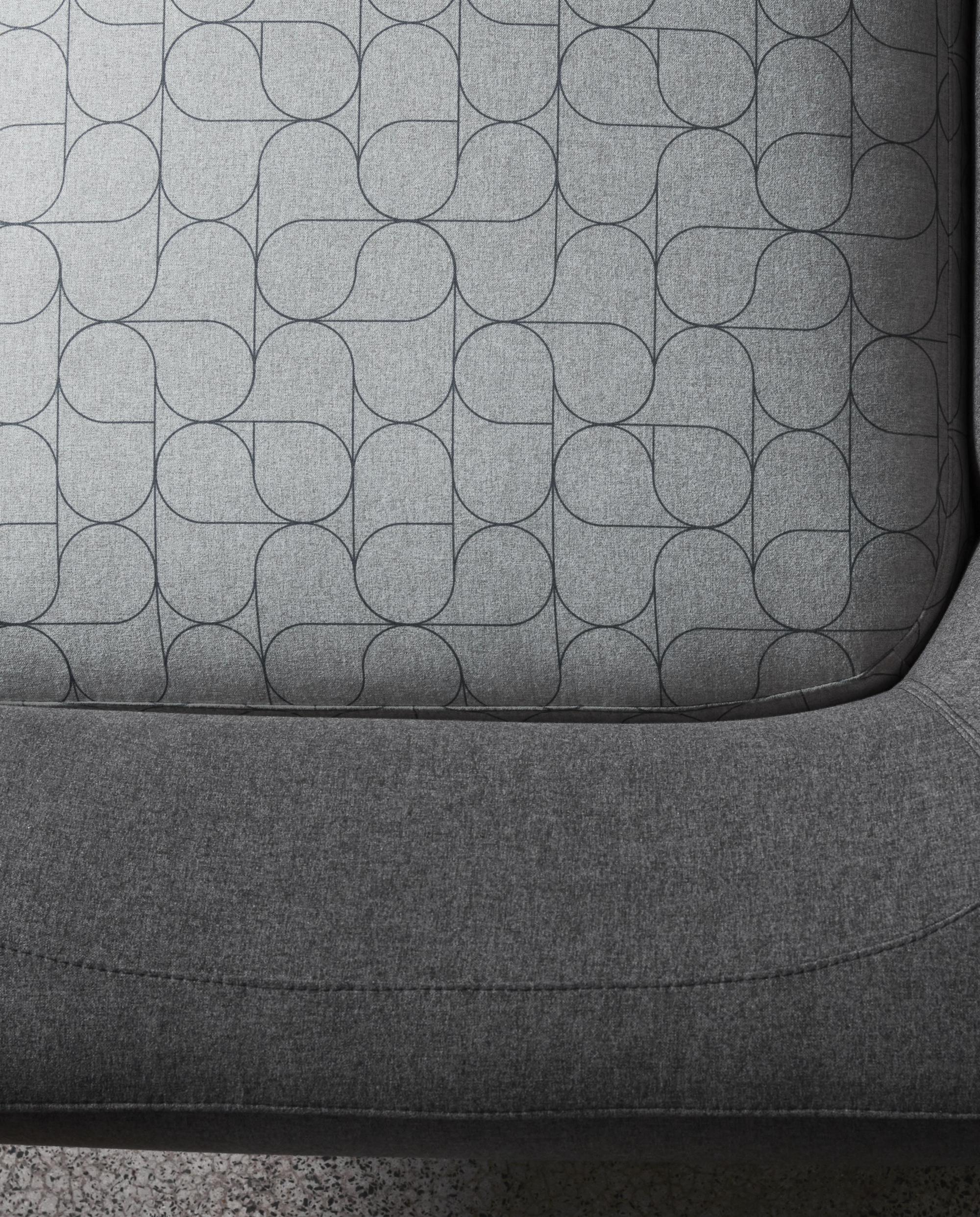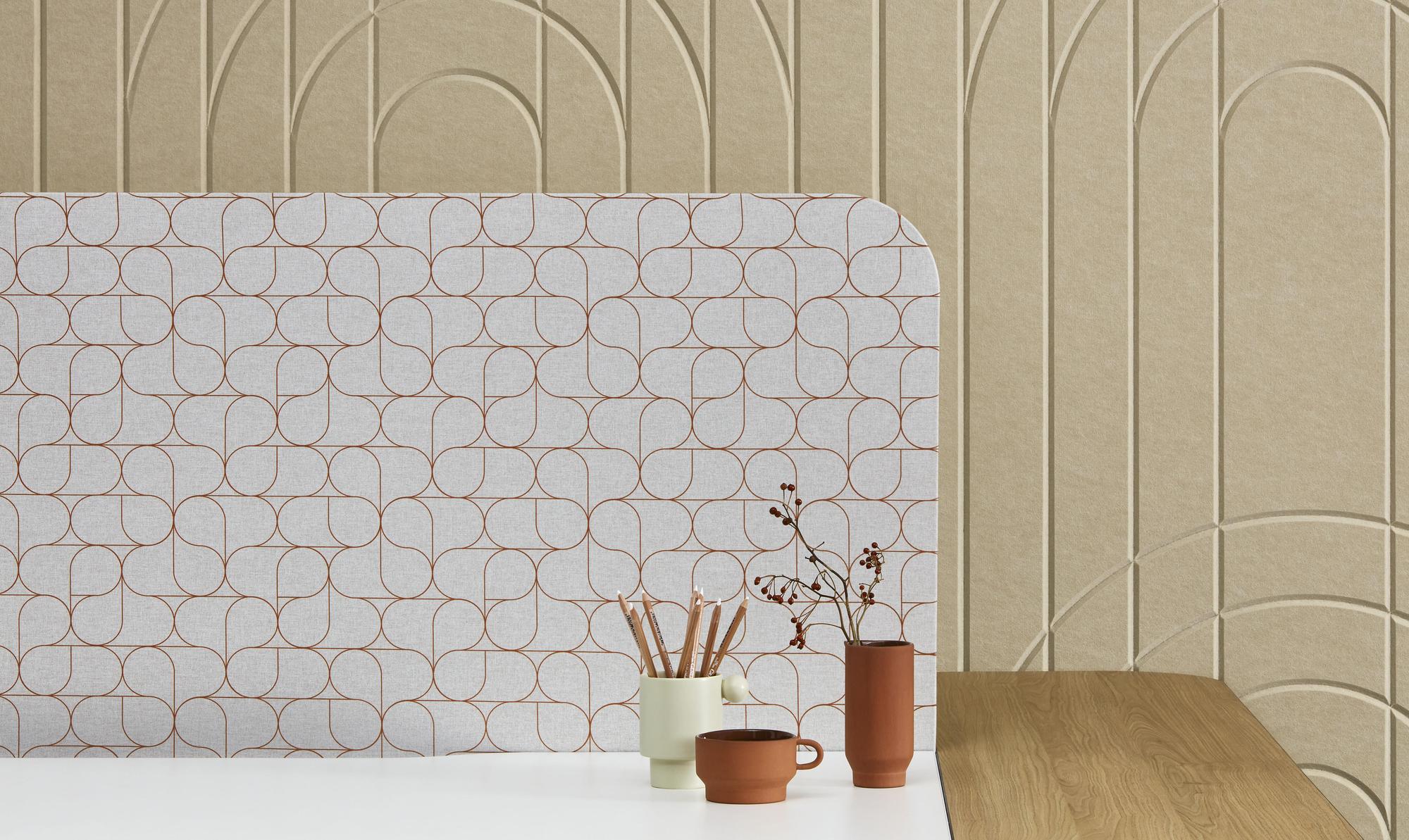 Our Focus fabric collection has been transformed with a print design called Focus Hoop, which is available in 12 colourways. The larger scale of this product enables a multi-functional solution, suitable for wrapped panels or screens for privacy and acoustic separation, as well as general and task seating.
The New Horizons collection responds to the ever-evolving definition of workspace, delivering a sense of renewed optimism alongside the best in acoustic solutions.