Woods Bagot selects our sustainable acoustic finishes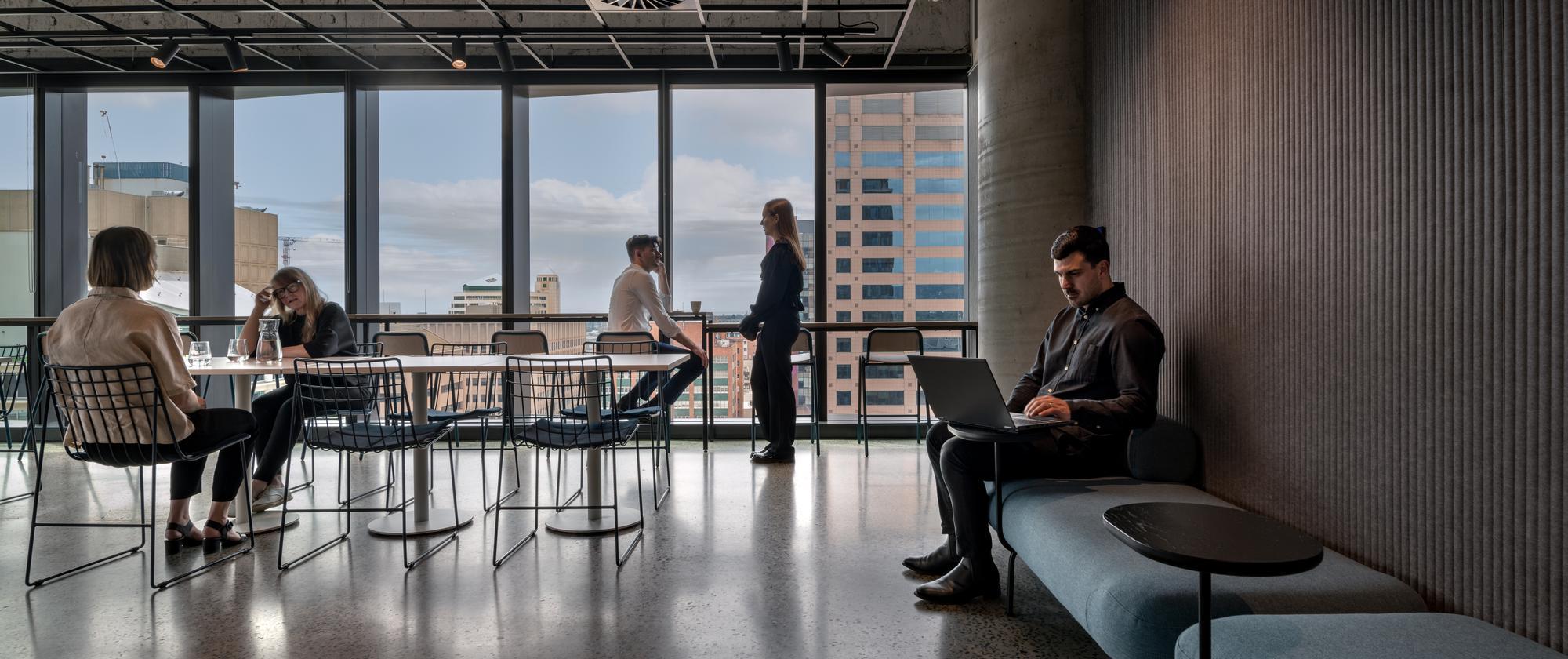 Sustainable and acoustic materials were very important in this office fitout designed by global architecture studio, Woods Bagot. Embossed wall panels Zen and Pico featured prominently throughout the large commercial office development in South Australia. To secure the highest acoustic ratings, wall panels were installed using our extra acoustic backing material, along with Aire 50mm in the ceiling achieving an NRC rating of 1, meaning it absorbs 100% of sound reverberation at specific mid-range frequencies.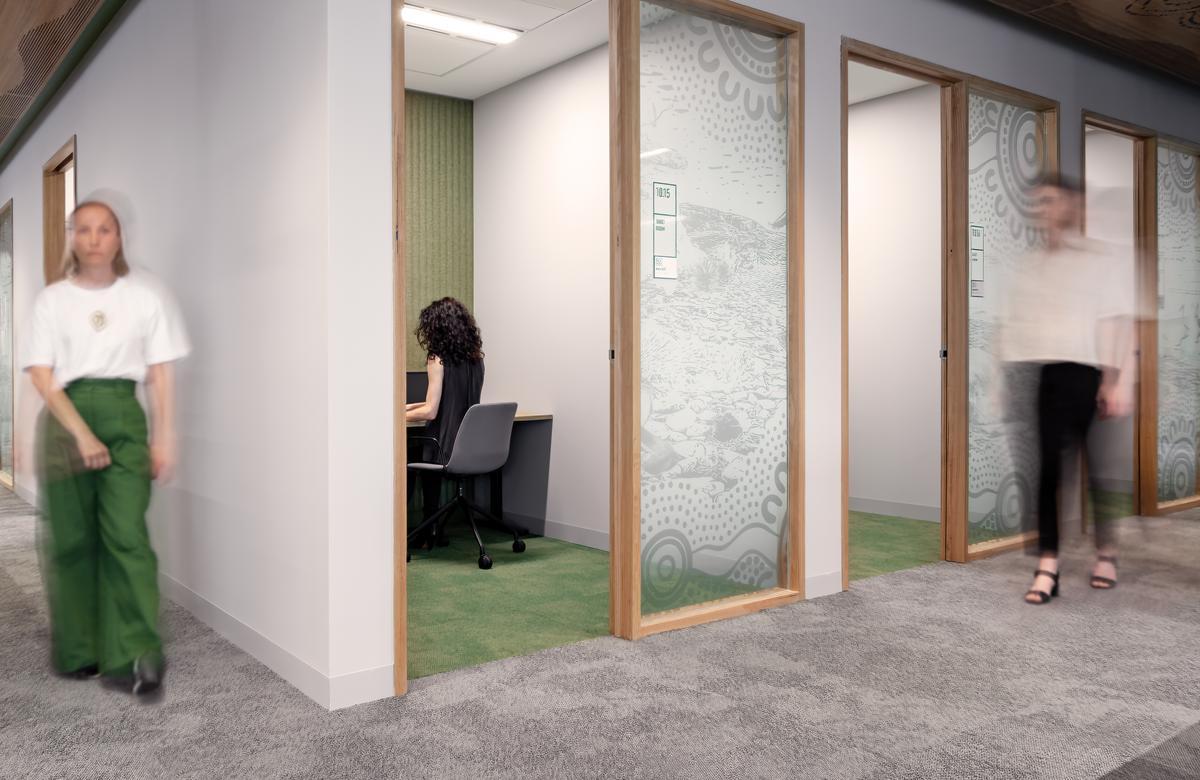 "The fitout design celebrates the infrastructure industry through the base palette and key detailing. The vast colourways on offer in the Zen and Pico ranges assisted in layering of vibrant accent palettes with reference to varied South Australian landscapes." (Woods Bagot)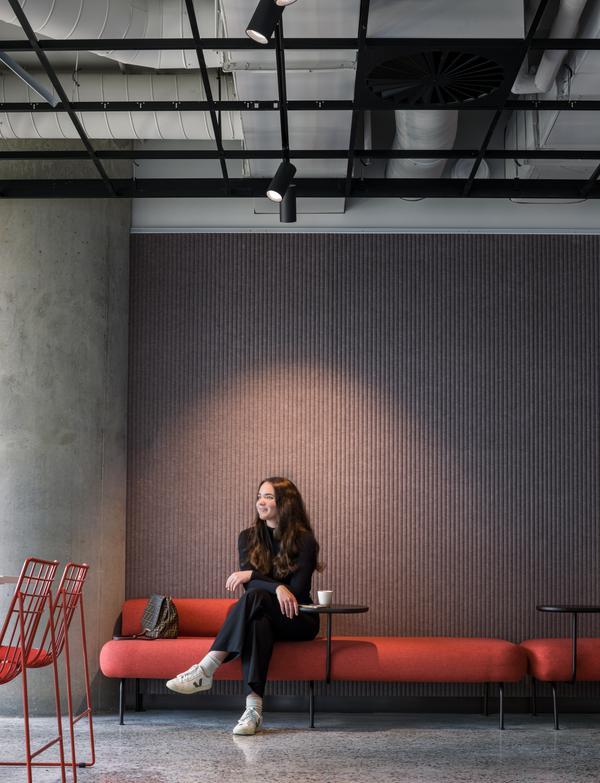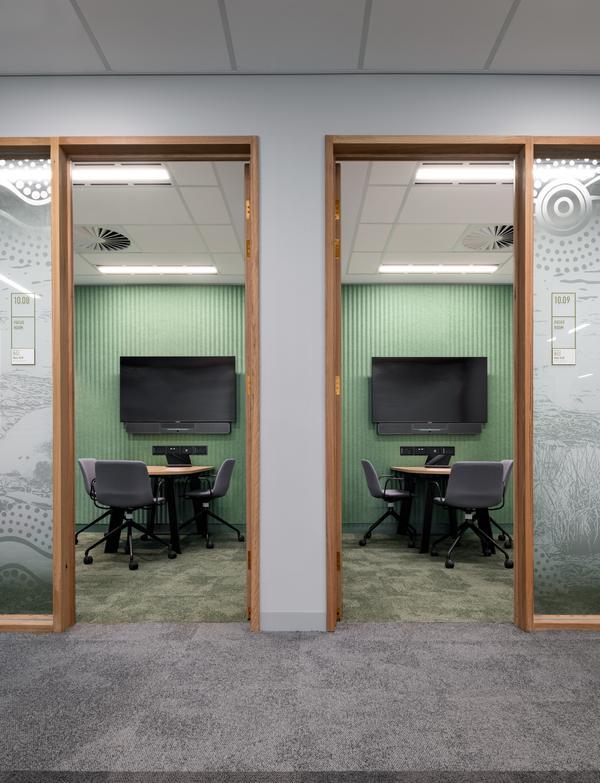 Woods Bagot crafted a range of collaborative spaces using Woven Image's sustainably made, decorative acoustic panels. Installation was fast and simple with the help of Lusso Interiors, using colour to emulate a natural landscape with subtle variance on each floor. Zen was created in colours 384 (Olive), 468 (Vanilla) and 330 (Ivy) specifically for this project and have now been added to our standard collection. Woods Bagot are extremely happy with the "incredible look and feel" of the embossed acoustic panels.
"From both a designer and client perspective, the Zen and Pico products were an attractive prospect to satisfy acoustic and environmental requirements in an aesthetic manner – whilst featuring a textural surface, seamless joints and playful colourways." (Woods Bagot)