Acoustic panels and fabric feature at Infosys HQ, by Siren Design


Infosys is a multi-faceted global tech company, leading next-generation digital services and consulting to clients in over 50 countries. Siren Design was engaged by Infosys to design their Australian HQ, located in Melbourne. Their new workspace demonstrates how sophisticated and lively spaces can work together, to create a unique experience for employees, clients, and visitors. The design included collaboration zones, living lab centre, training rooms, focus zones, Customer Experience centre and a 360-degree Digital Experience room. Innovatively incorporating decorative acoustic panels and tiles with technology, allowed Infosys to promote a sense of community, whilst encouraging continued learning and development of their employee's. Our EchoPanel® 12mm, EchoPanel® Longitude, Balance Tiles and Focus fabric were all specified in this project.
Decorative acoustics were a key mandate of this project. Siren Design engaged with Woven Image, as a trusted manufacturer of acoustic panels and tiles. The earthy greens, soft pinks, and greys of the EchoPanel® 12mm, EchoPanel® Longitude, and Balance Tiles collections were the perfect combination to enhance the colour story of the workplace. The v-groove cuts of Longitude and bevelled edge of Balance Tile added a timeless and sophisticated aesthetic when installed next to plain EchoPanel®.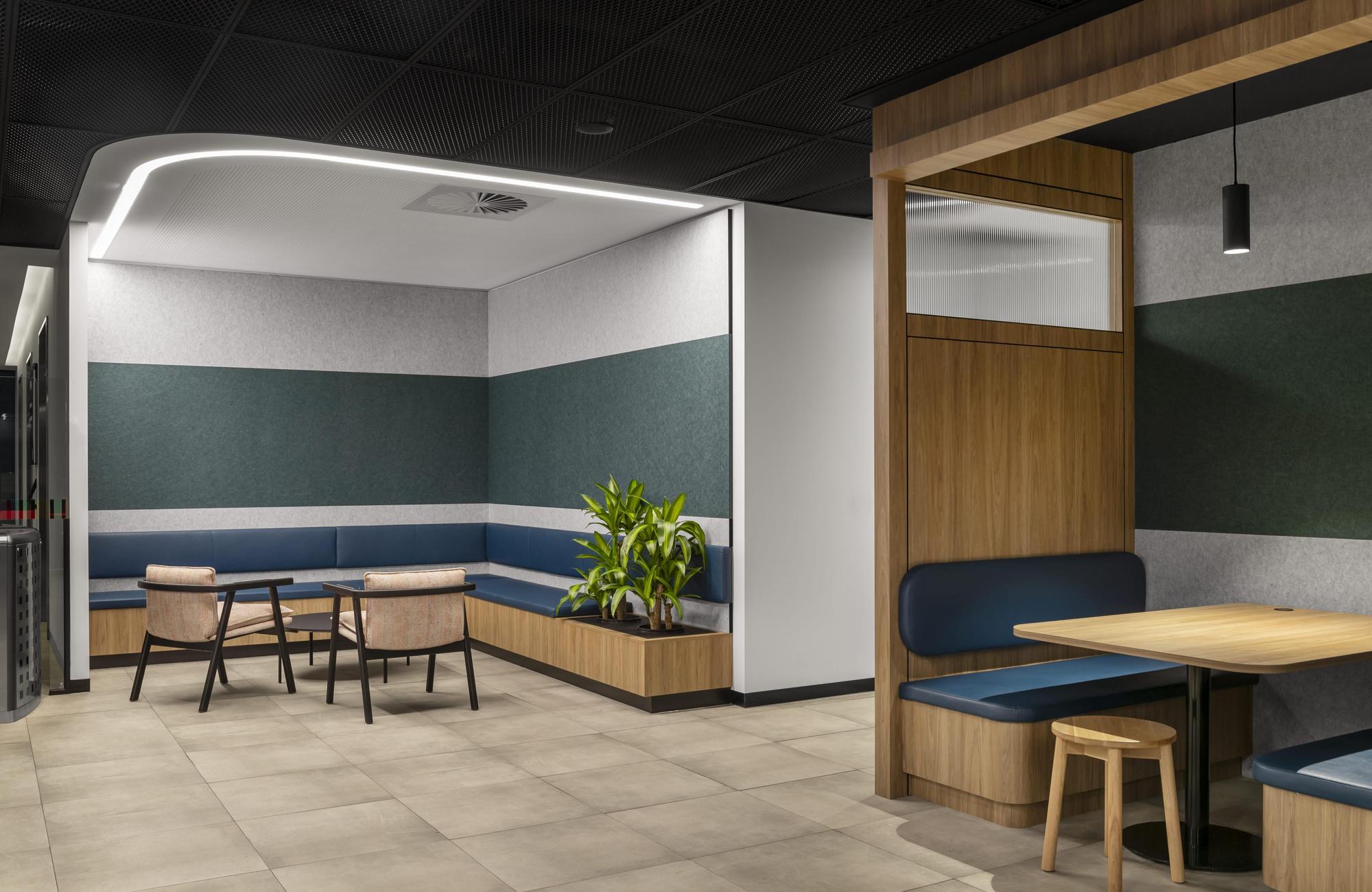 Bene furniture was used throughout, and Siren Design sought a soft, felt-like textile with high commercial performance. Focus was chosen by Siren Design to be upholstered on Bene's Docklands Dock-In Bay pieces, due to its 100,00+ Martindale abrasion result and extensive colour palette. Cool neutral fabric tones were used on the inside of the pods, whilst colourways 315 and 328 provided pops of colour on the furniture's exterior.
Sustainability was another key focus for Infosys, all finishes had to achieve a 5-star rating. EchoPanel® 12mm, EchoPanel® Longitude and Balance Tiles are of PET, 60% of which is post-consumer recycled, and manufactured in NSW, Australia. EchoPanel® achieves GreenTag™ Certification GreenRATE: Level A and HealthRATE Platinum, Red List Free, and has an International Living Future Institute Declare Label. These products, as well as Focus, all have low VOCs to ensure good Indoor Air Quality (IAQ) for occupants.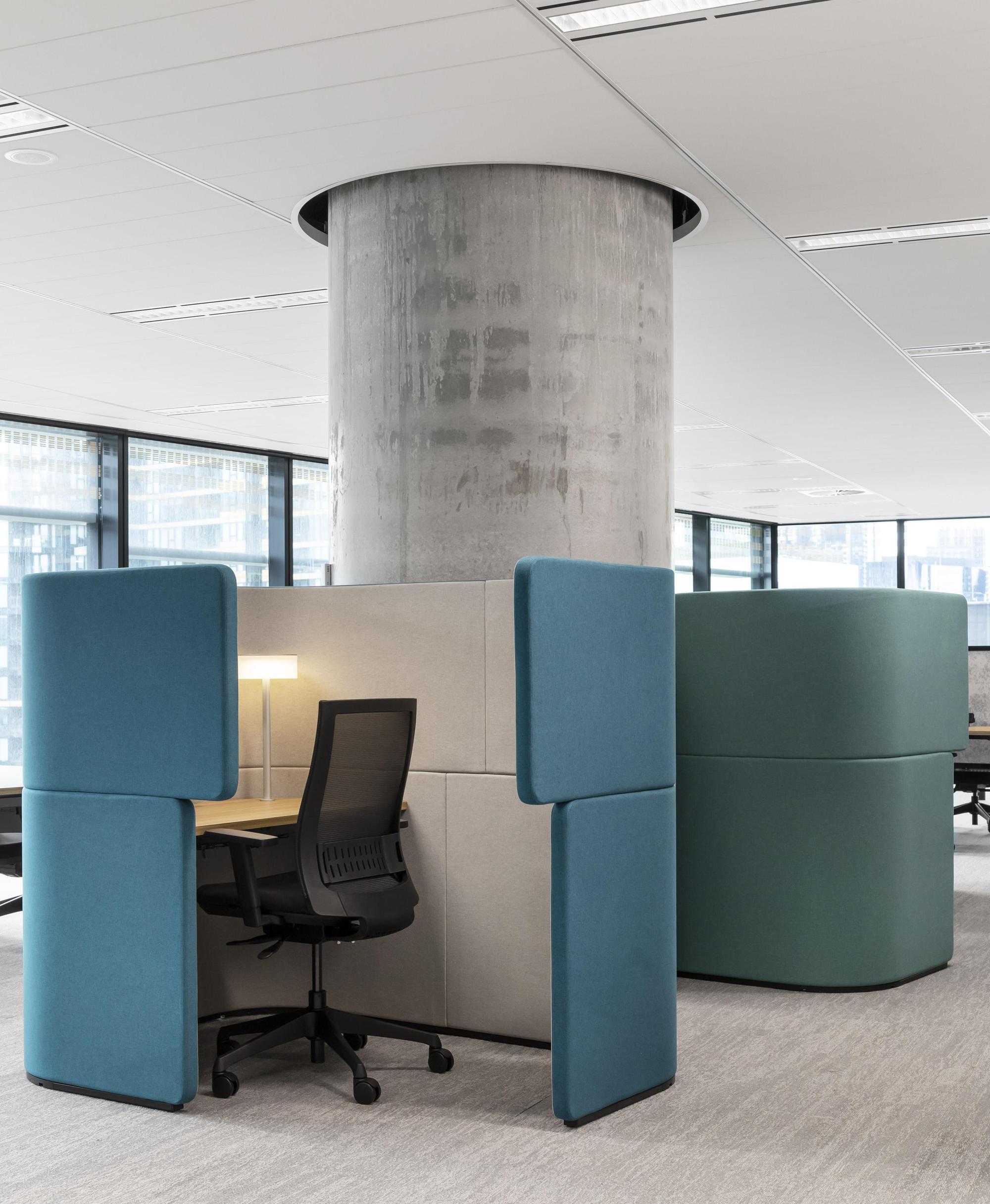 "The acoustic products selected from Woven Image's portfolio are such a great feature in the new fit-out. The warmth and texture of the panels, tiles and fabrics really highlight the spaces and add that little extra! We're proud to have incorporated product from a leading interior finishes company with a sustainability focus at the core of their business." (Siren Design)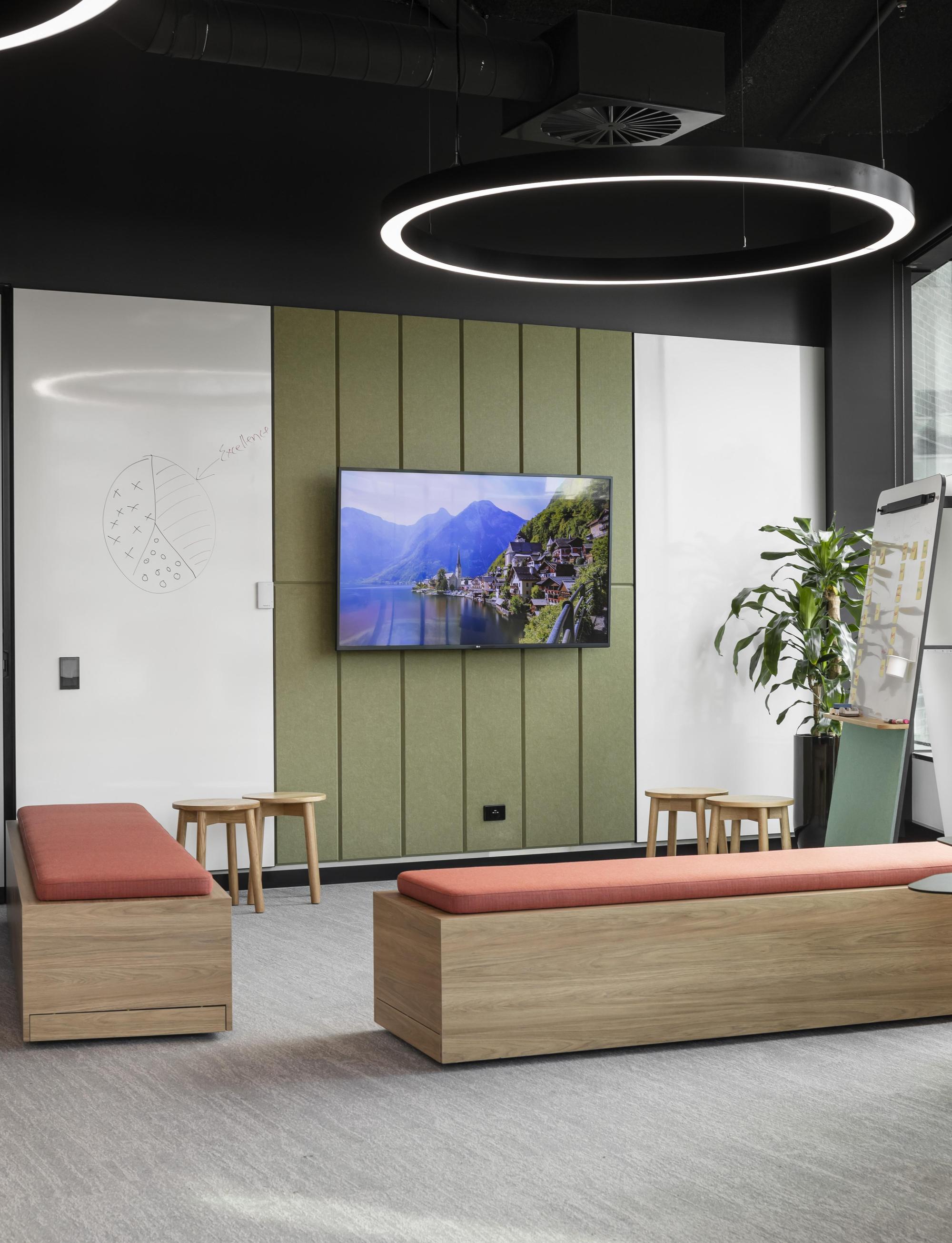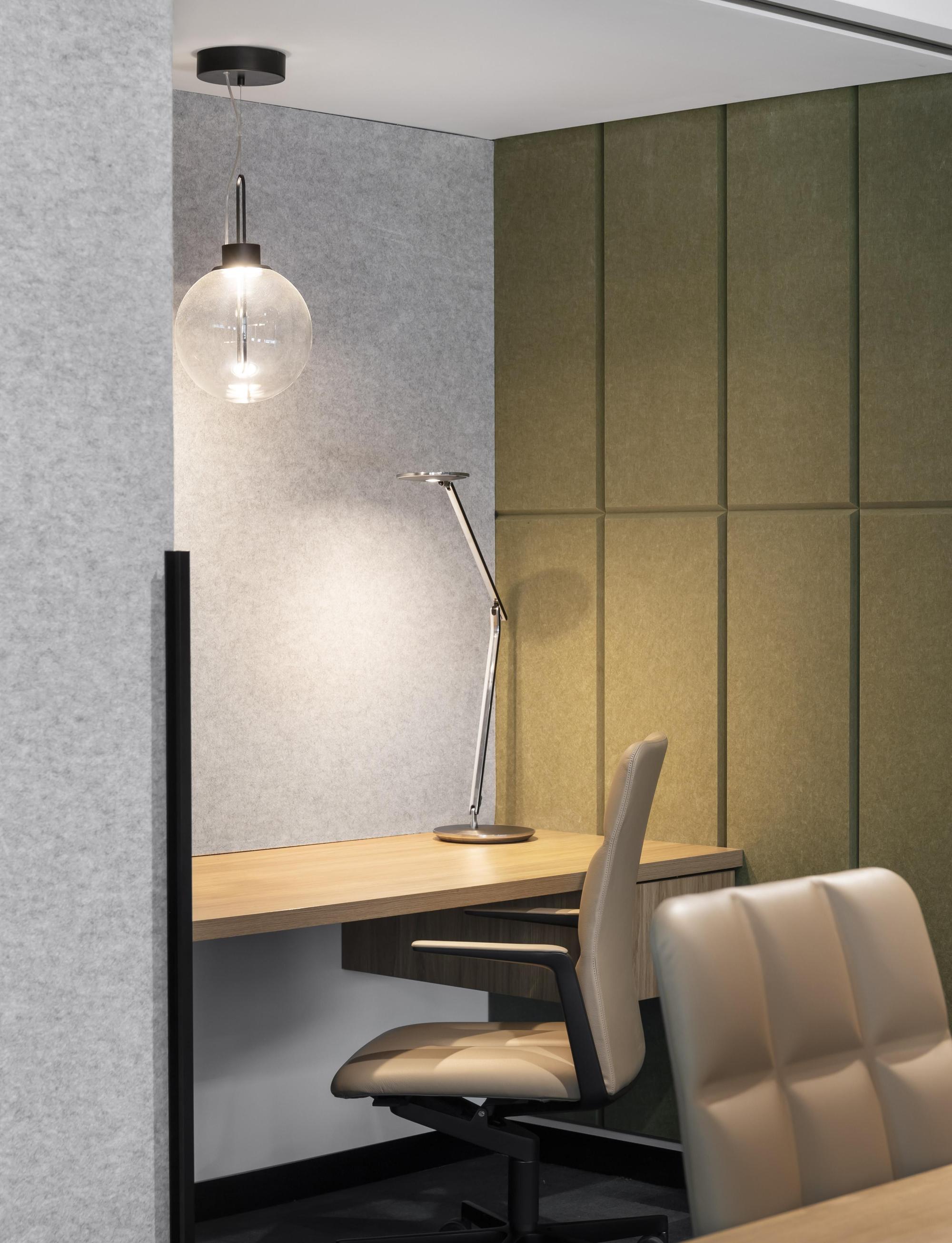 Infosys wanted to reuse existing finishes where possible. Our extensive colour palette allowed Siren Design to select products that complemented these finishes, such as the flooring and ceiling.
This fit-out won Gold in the DrivenxDesign Melbourne Design Awards, Corporate and Commercial Interior Design Category.