Dimensional Connections Launch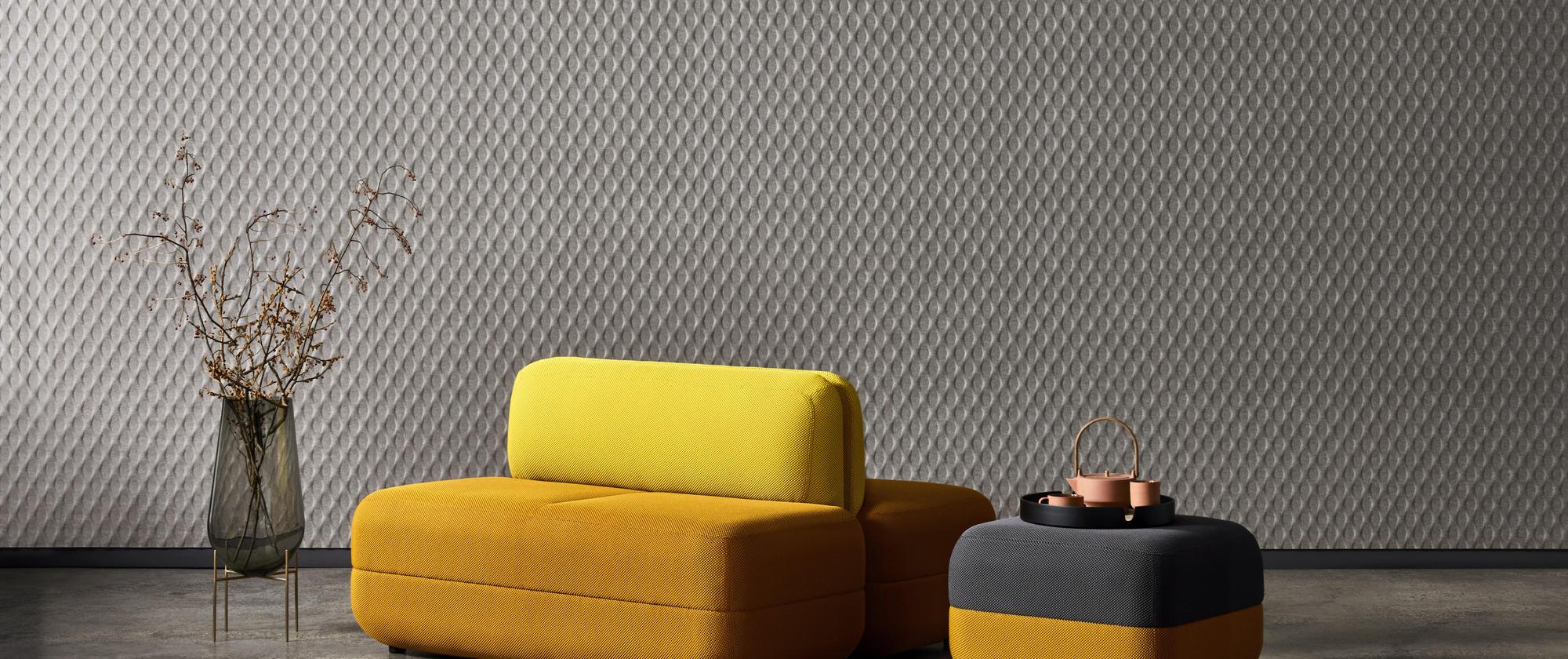 Gem Embossed PanelThe Dimensional Connections product launch aims to bring a renewed sense of connectivity to the workplace. By combining three-dimensional textures with the soothing tones of ochre and cinnamon, a renewed positive energy is brought into the workplace, whether that be a home office or collaborative corporate environment.
Dimensional Connections consists of Gem, the newest addition to the embossed acoustic panel series, alongside beautifully coordinating fabrics from Knoll Textiles and extended colour palettes in both Mura and the popular textile range, Global.
Gem is the third design in a growing collection of tactile acoustic panels, that interweave cutting-edge design with sustainability and commercial performance. Reducing reverberated noise in shared spaces, these acoustic panels are ideal for floor-to-ceiling applications, and pattern match for continuous wall and double height installations. Manufactured using at least 60% recycled content with low VOC emissions, Gem is Global GreenTag™ certified, and has published ingredient transparency through Declare.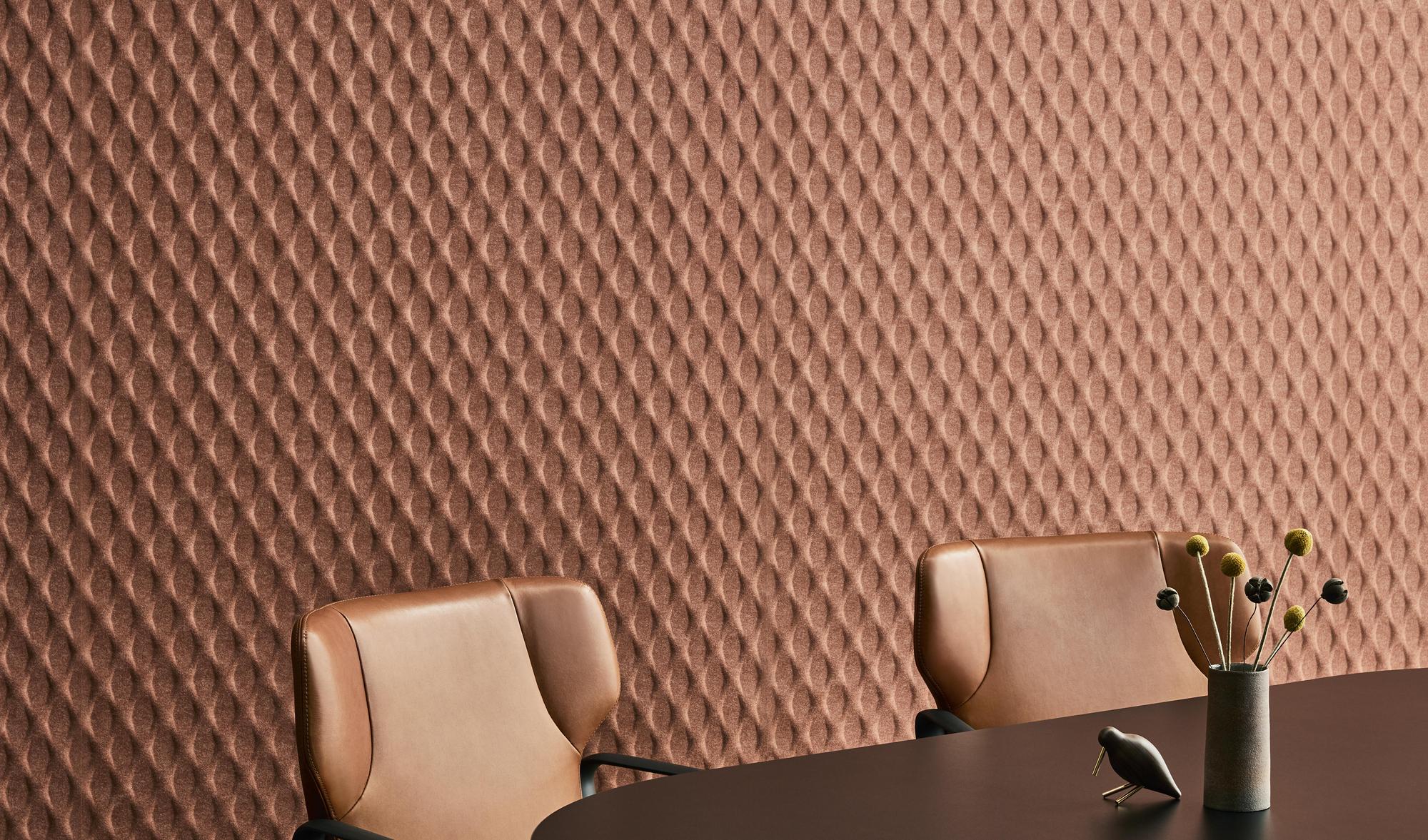 Gem's design is reminiscent of expanded mesh, with offset diamond-like shapes creating a lattice impression across the panel. Available in 9 colourways, the palette includes subtle neutral tones, popular mid-tones and on-trend shades of ochre and cinnamon.
Classic upholstery fabric Global is given a refresh with the addition of 7 new colours, taking the palette to 25 colours. The yarn texture combined with a subtle weave creates a beautiful, variegated effect without compromising on performance.
Global achieves 100,000+ Martindale abrasion rub, making it suitable for high-traffic areas. It can be utilised in both vertical and horizontal applications, such as wrapped panels, task seating, workstations and occasional seating.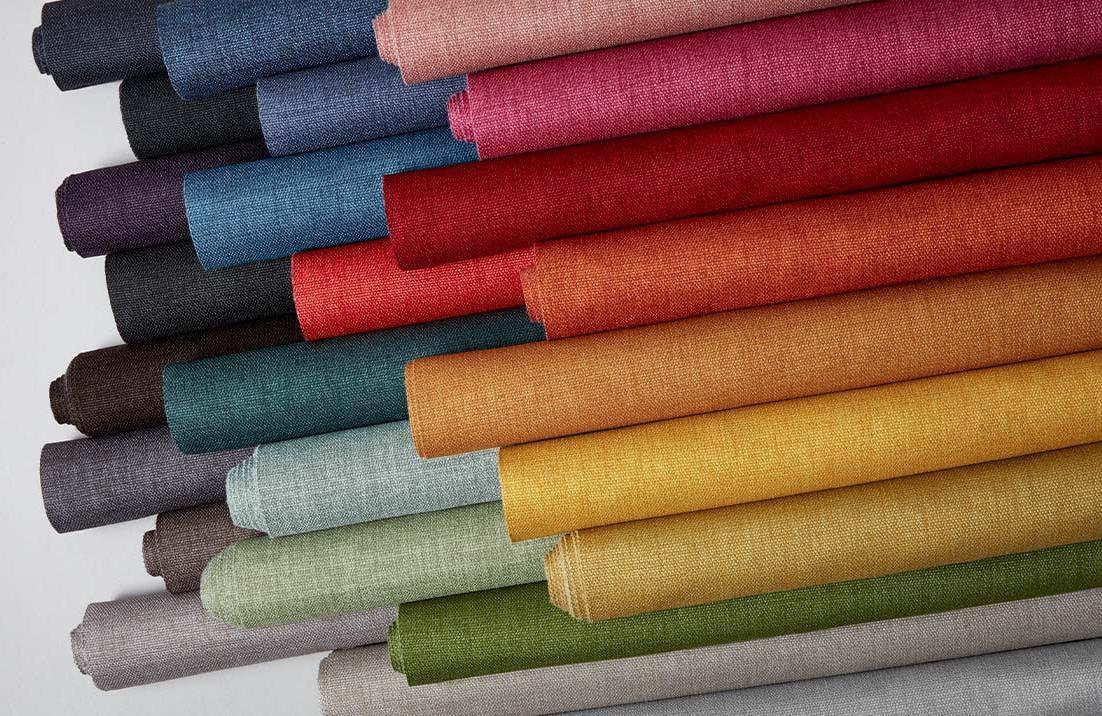 Our long-standing brand alliance with Knoll Textiles is testament to our shared appreciation of ecologically sustainable classic fabric design, and vision for on-trend colour forecasting. Three Knoll textiles; Dottie, Infinite and Stripemania have been selected to feature as part of this product release.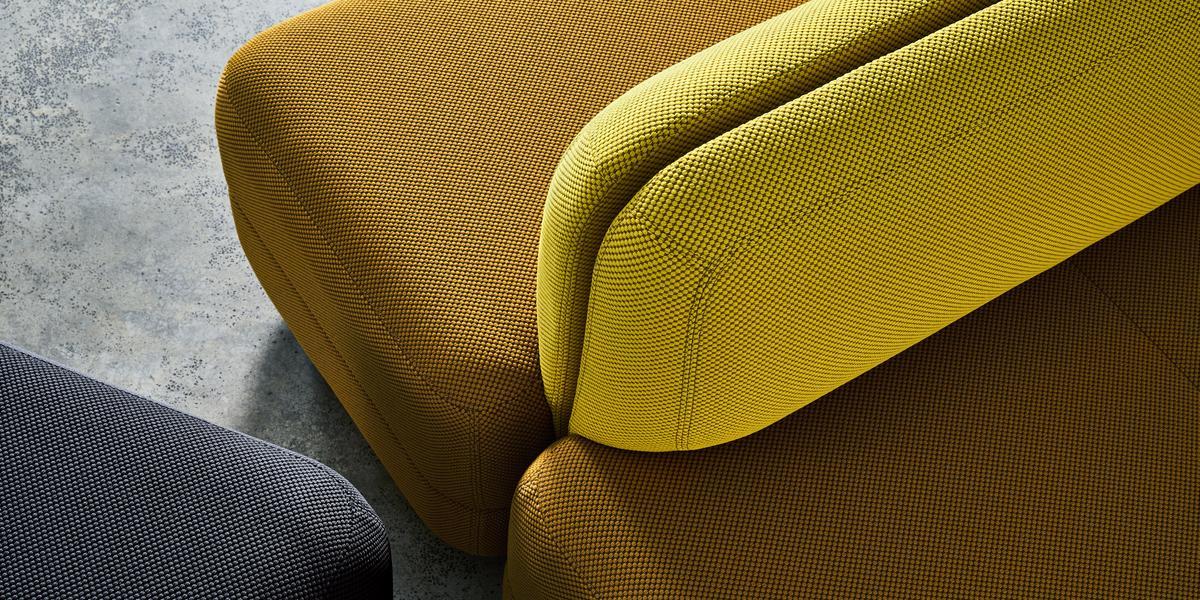 Dottie comprises a bold three-dimensional textural effect created with two different yarn sizes. A fibre reactive dye, that absorbs into yarn at different levels, provides a richness and depth of colour.