Woven Image attracts crowds and award in New York


Ending our 2022 event calendar in style, Woven Image were warmly welcomed at the influential design show, Boutique Design New York (BDNY) this November.
The team met with hordes of engaged design professionals, who enjoyed experiencing the textures and colors of our acoustic finishes firsthand. Many even came back again on the second day, excited about the product, asking questions and collecting samples.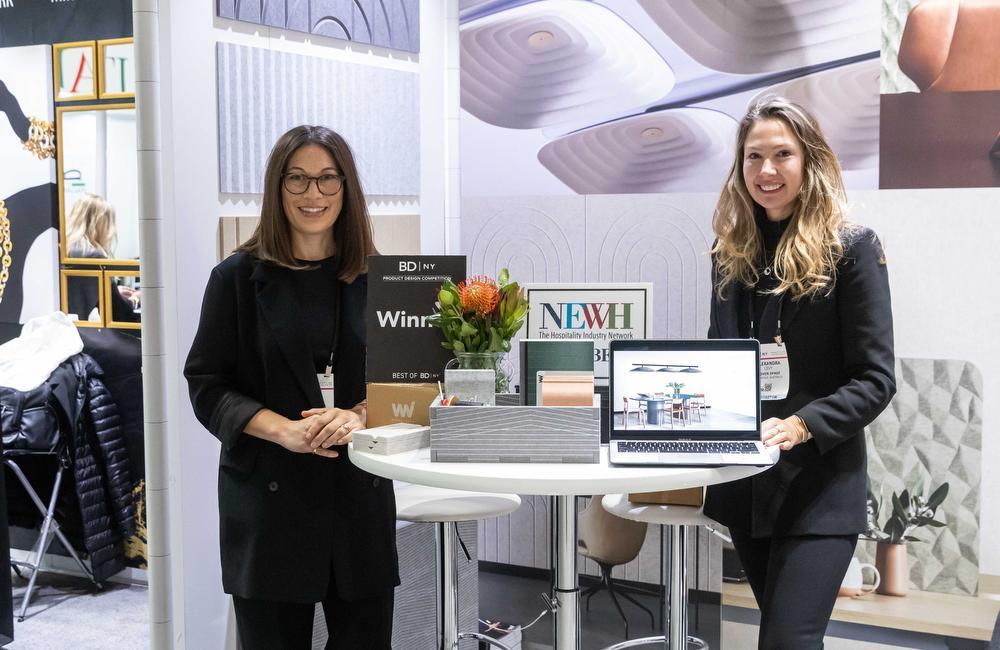 The booth was a huge success not only thanks to the number of visitors, but also the five anonymous judges that patrolled the exhibition center, and awarded Pico Embossed Panel the best wallcovering.
Our friends at Metropolis also dropped by and chatted to our Director of North America, here is what Robin had to say:
BDNY serves the hospitality community in an exhibition of the finest designer innovations in the boutique, lifestyle and luxury market. This event brings in, connects, educates and inspires thought-leaders, professionals, visionaries and manufacturers.
Around 7000 interior designers and architects attended the Jacob K. Javits convention center. These are the people shaping the industry, exploring the boundaries of hospitality design, looking to innovate, expand and explore. With over 130 conference speakers and over 25 conference sessions, the scene was set for showcasing innovation and creativity.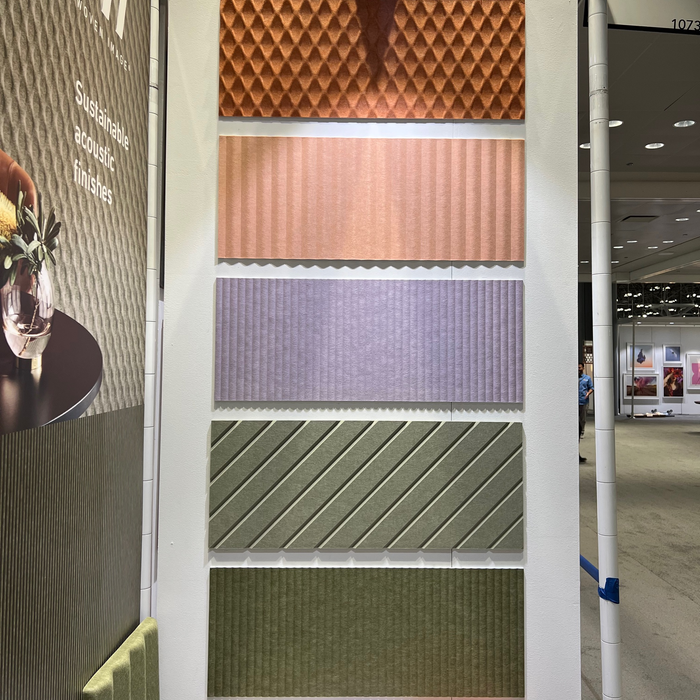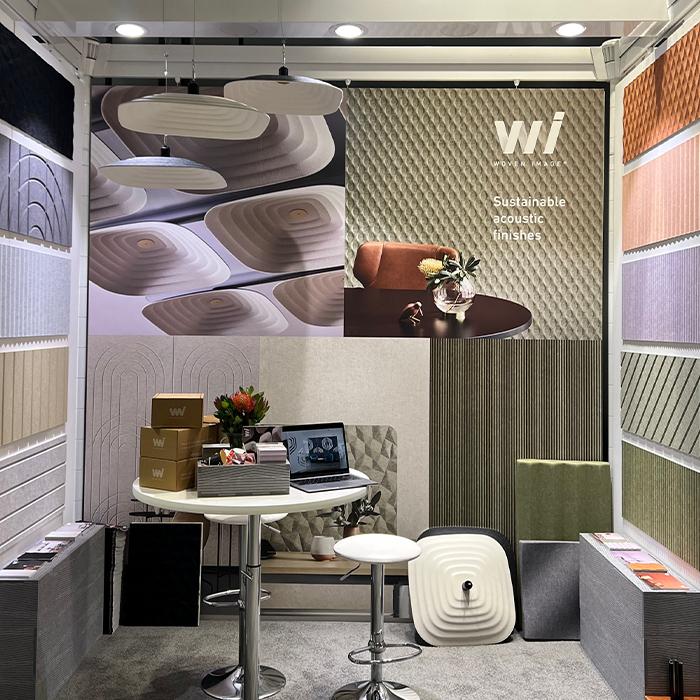 The booth featured a collage printed backdrop, showcasing the overall scope of Woven Image's design-led acoustic finishes, in a theme centered around sustainability. Samples of precision cut and embossed acoustic panels were displayed either side of the printed artwork, allowing visitors to see the detail and feel the texture of the finishes. Finally, a small number of suspended Fuji Roku ceiling tiles completed the look.
We'd like to say a big thank you to the BDNY event staff for their help building the booth and for looking after us throughout the show. Congratulations on a great event!