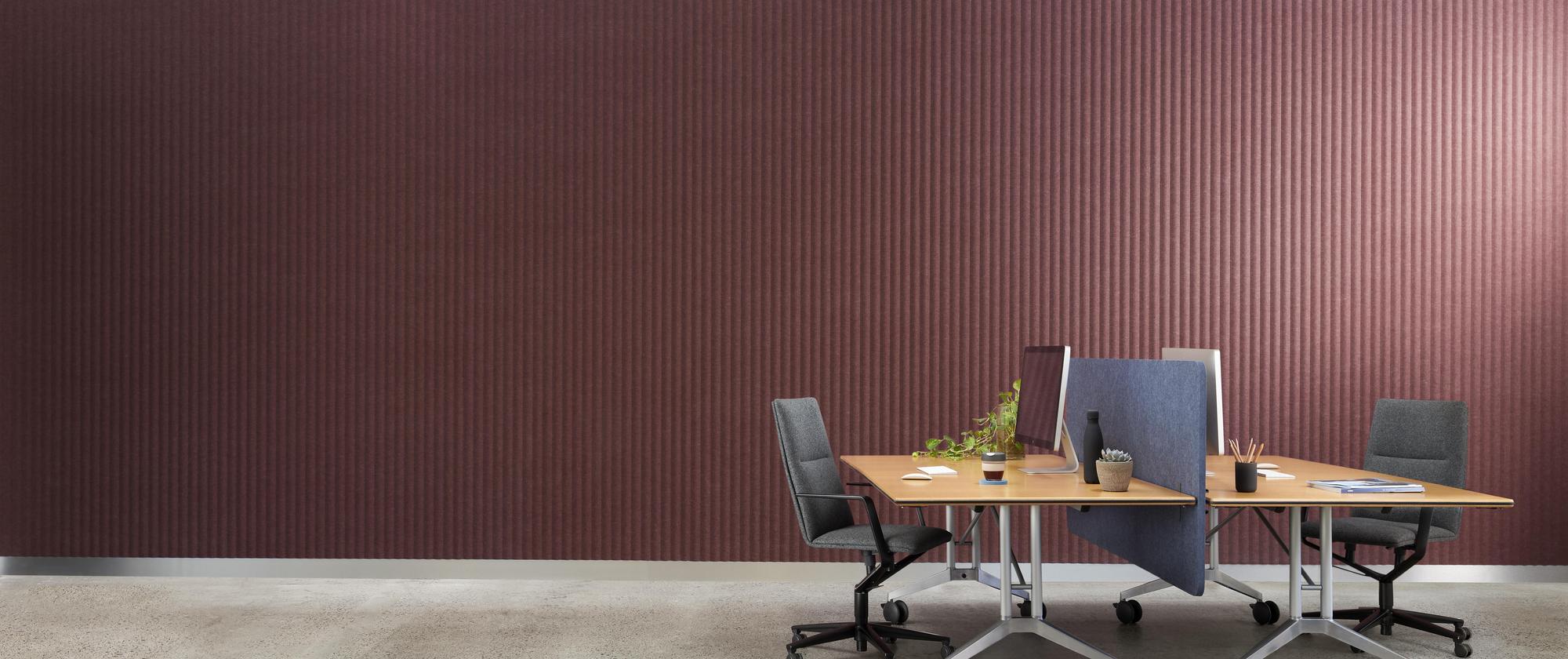 Welcome to the Tangible Alignments product release where we celebrate the experience of touch! This collection embraces tactile surfaces and three-dimensional textures, referencing vertical linework and grid systems.
Introducing Zen, the first design in our embossed acoustic panel series. Suitable for standard wall and ceiling applications, as well as functional operable walls and workstation screens, where panels can be installed double-sided.
The design mimics the lines and grooves of a Japanese Zen garden, evoking a sense of simplicity and calm. The concept of Zen's peaks and valleys echo architectural corrugated surface details, such as timber slats and stainless-steel batons.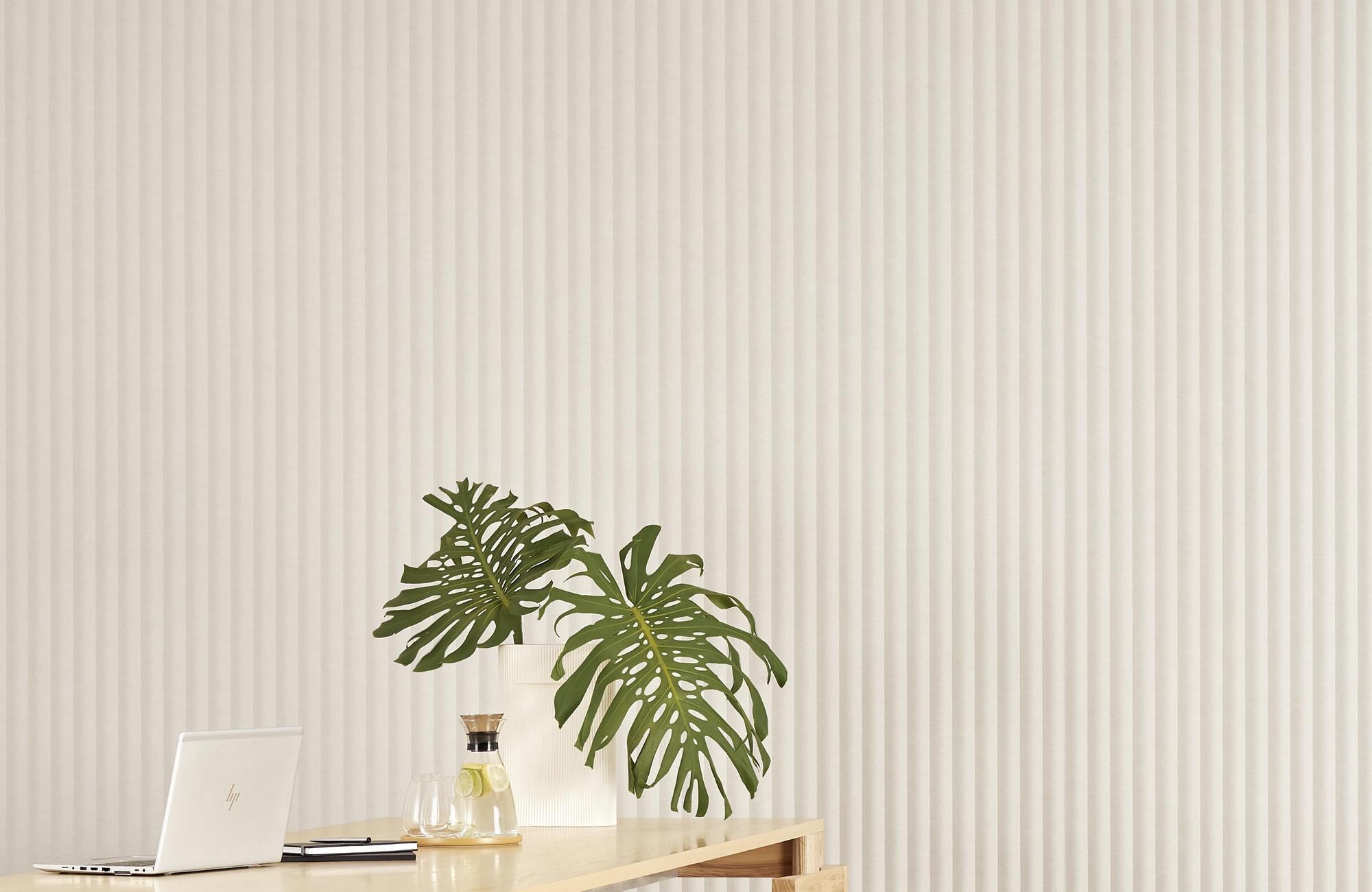 Zen is available in 9 colourways including the essential neutral tones of cream, frost and onyx; directional mid-tones of blush and forest; and on-trend accents of ivy, indigo and deep burgundy hues.
Whilst the product can be easily machine or hand cut for installation, at 2800mm high, panels can be installed without a floor-to-ceiling join line. Zen also features a subtle bevelled cut on all edges, ensuring easy butt-joining along a continuous wall with minimal visible seams.
Zen provides acoustic benefits with an NRC result of 0.30 for a direct fix application. Increased sound absorption can be achieved by installing them with our acoustic infill.
The Tangible Alignments collection also sees the re-release of the timeless Plaid design, which has received a contemporary twist and been reinvented on Muse acoustic panels; creating Muse Plaid.
Muse Plaid provides a striking acoustic solution for wall applications in commercial interior spaces, including hospitality and leisure environments.
Utilising both matte and pearlescent ecologically sustainable pigment inks, the design combines vertical and horizontal linework, carefully repeated to create the impactful large-scale bold gradient visual. Panels are printed with customised trim lines ensuring a continuous flow of linework for floor-to-ceiling wall installations.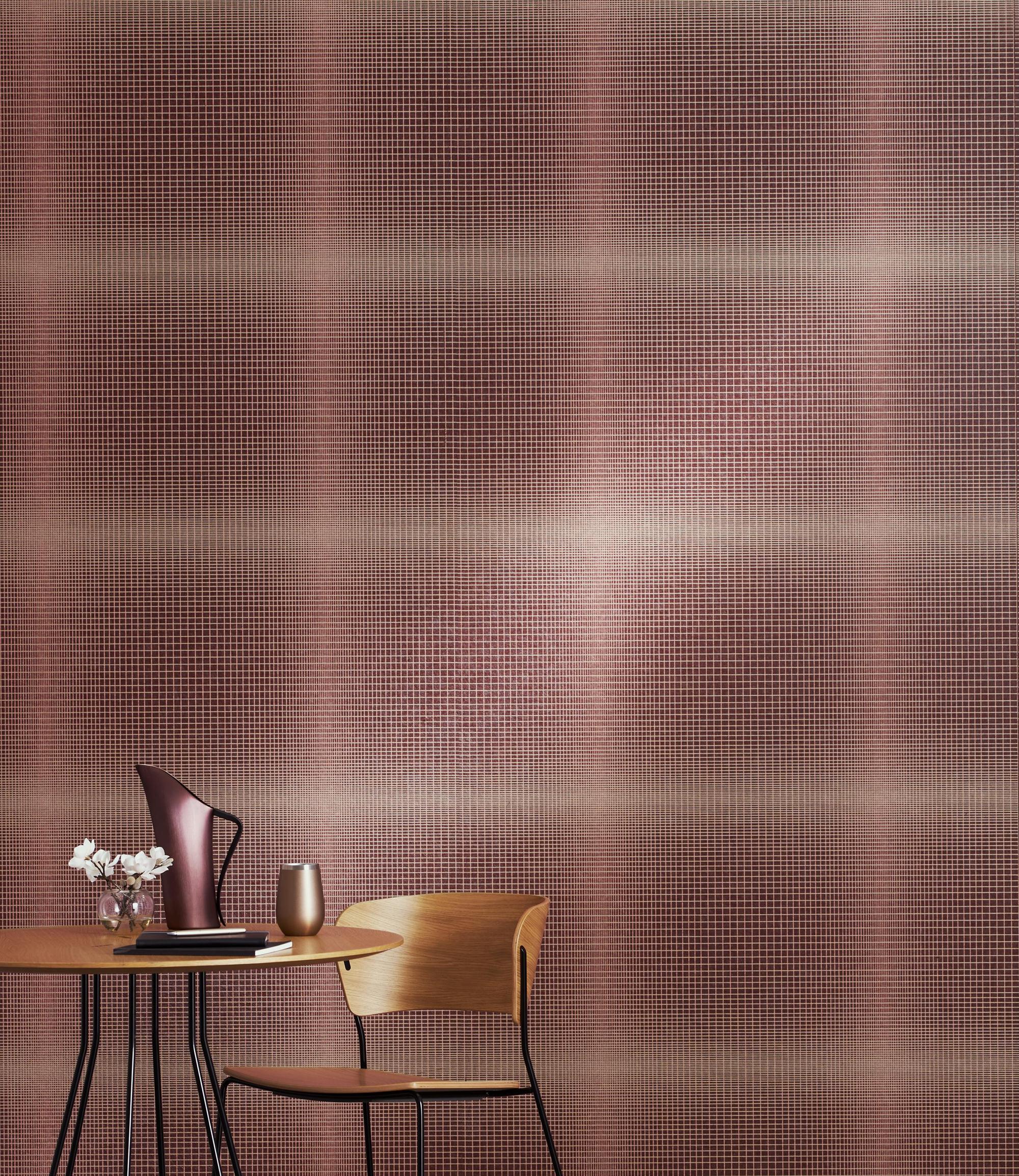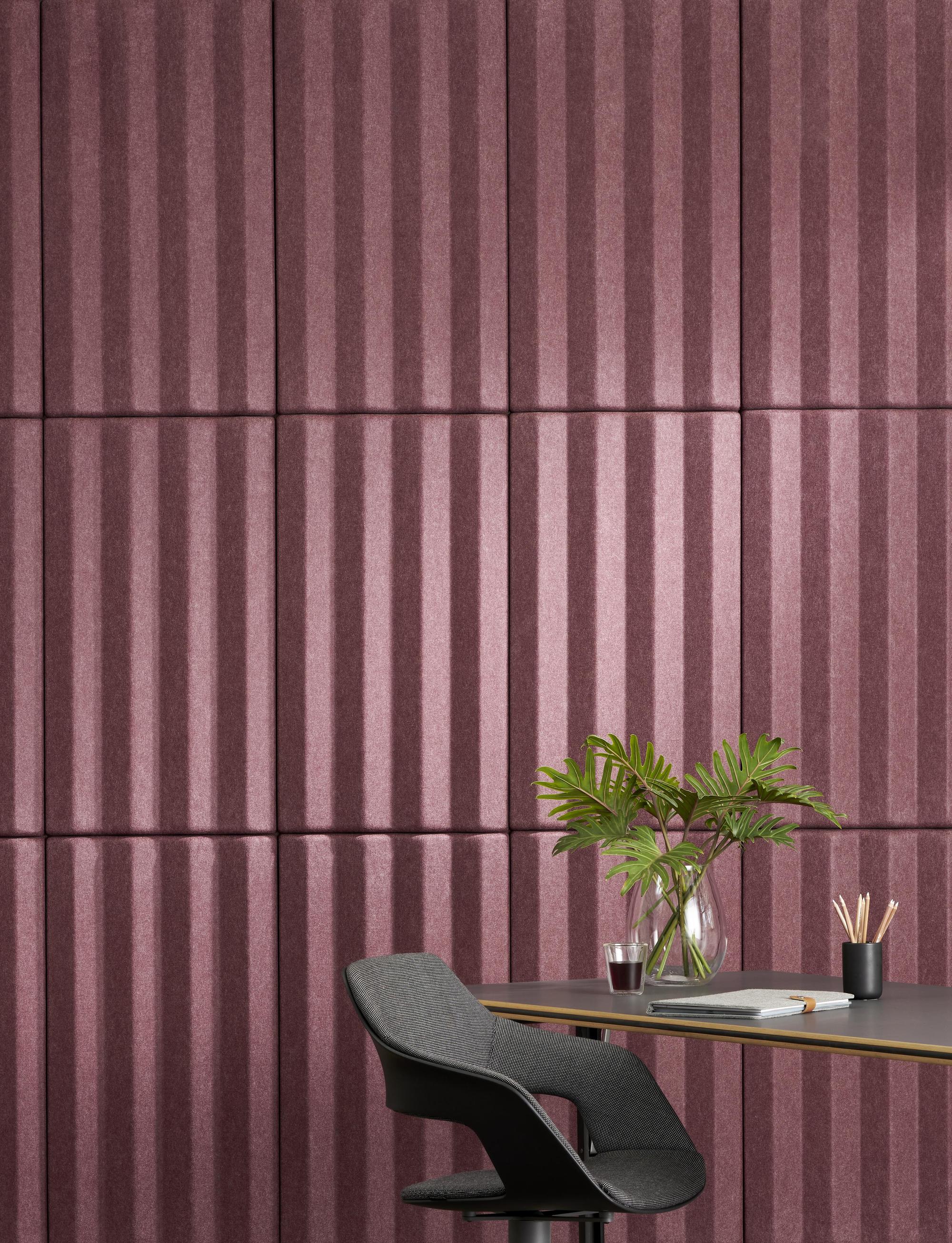 The revived on-trend colours reflect summer hues of lilac, blush and coronet blue, alongside deep merlot and rich ivy green tones.
The collection is rounded off with the addition of new on-trend colours to our Mura wallcovering palette with key colourways, including Wine, Blush, Onyx and Forest, being added to our popular 3D Tile series, Ascent, Wave & Dune.
Continuing Woven Image's uncompromising commitment to sustainable design, the products in this release utilise recycled PET, are Red List Free and have published ingredient transparency through Declare.
Zen, Muse Plaid and Ascent achieve global GreenTag™ (GreenRATE Level A) certification, so specifying these products can secure credits under sustainable building tools including Leadership in Energy and Environmental Design (LEED), WELL™ Building Standard and Green Star.