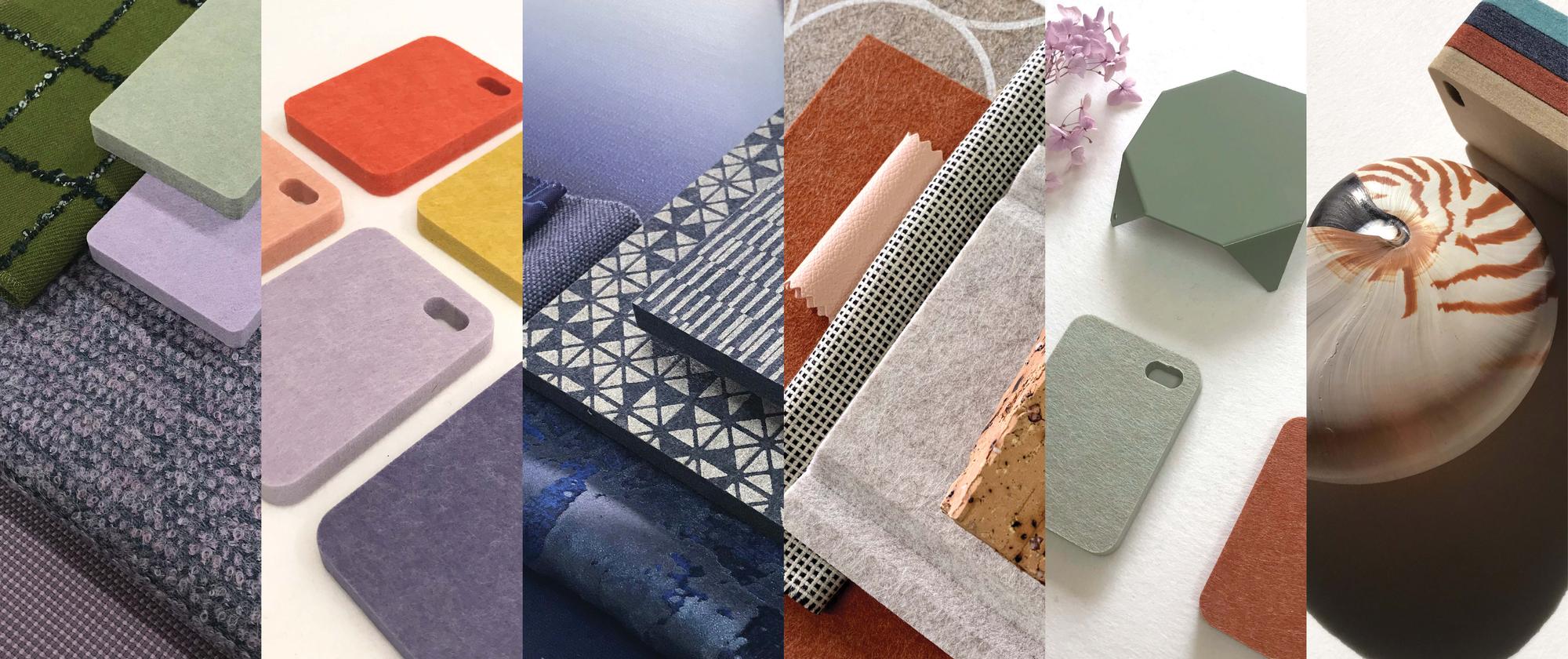 As the workplace evolves, so too do our colour stories and product design. In light of these changing environments, we aim to provide total floor plate solutions, responding to the overall experience and feel of a space, inline with the requirements for added acoustic solutions.
We integrate our beautifully textured fabrics, from task seating solutions and occasional chairs in breakout and meeting areas, to coordinate with textural, comforting wall panel, room division and ceiling products.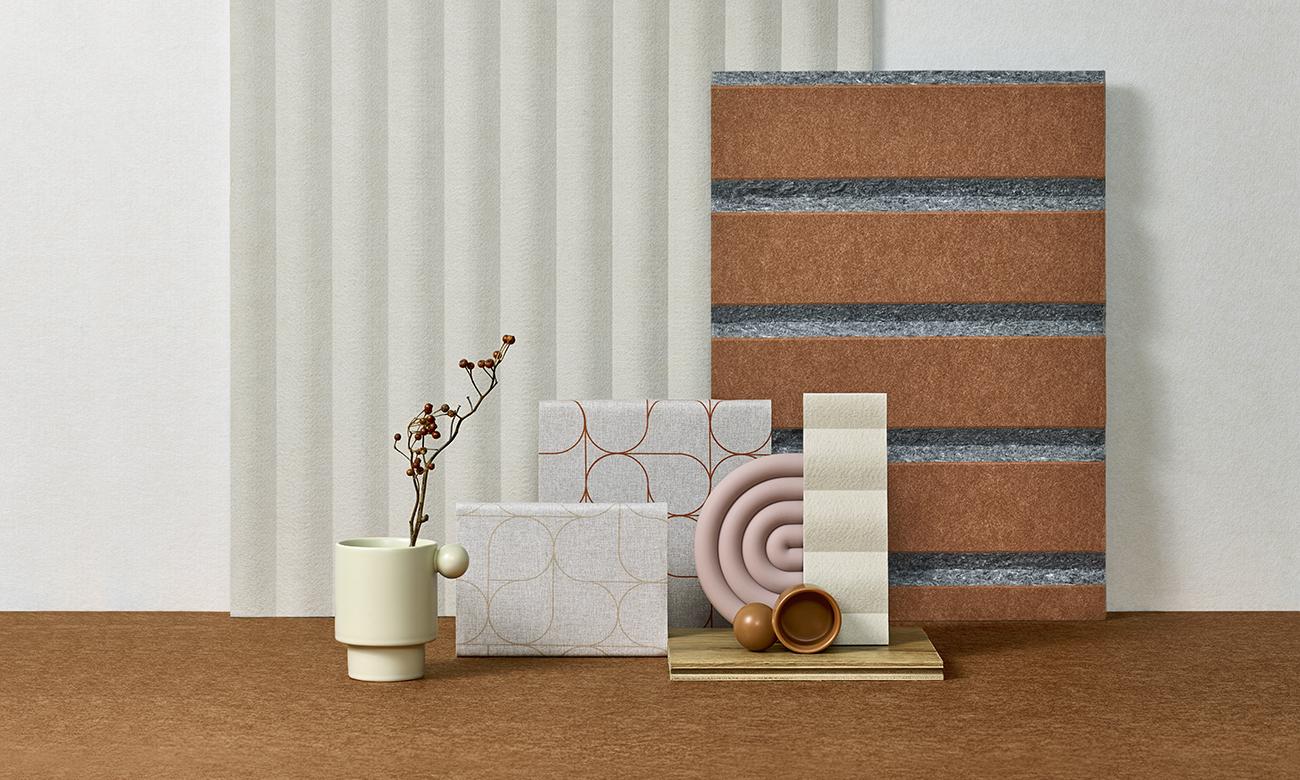 Vertical stripes combine with expanded mesh to create a sense of sophistication, whilst providing a calming mood. The tactile embossed panel, Gem, is coupled with the beautiful three-dimensional texture of Dottie, from Knoll Textiles, upholstered on subtly curved banquet seating. Organic cinnamon and ochre hues are coordinated with deep onyx and exquisite neutrals. This colour harmony evolves into an autumn palette, where cinnamon shines accented with blush and sage hues. Creamy tones become the anchor to highlight fine texture and linework. Influences of the art deco period resonate with circular ceramic shapes, arches and curves.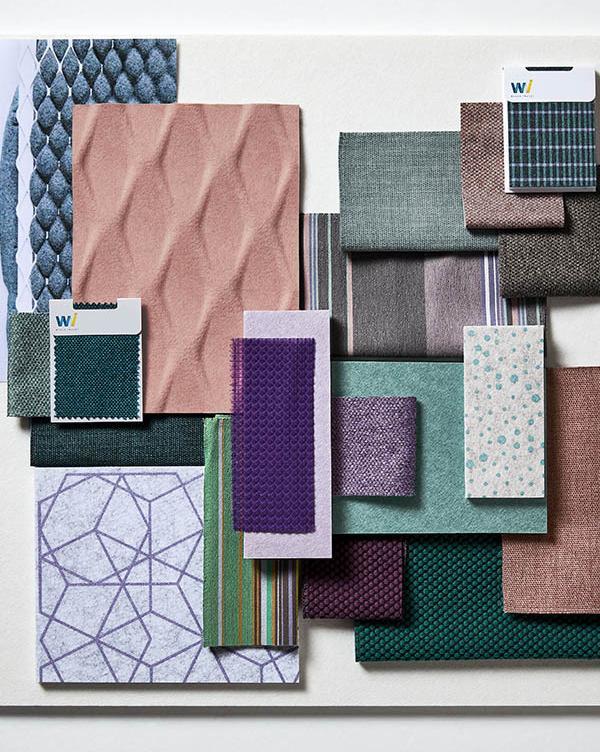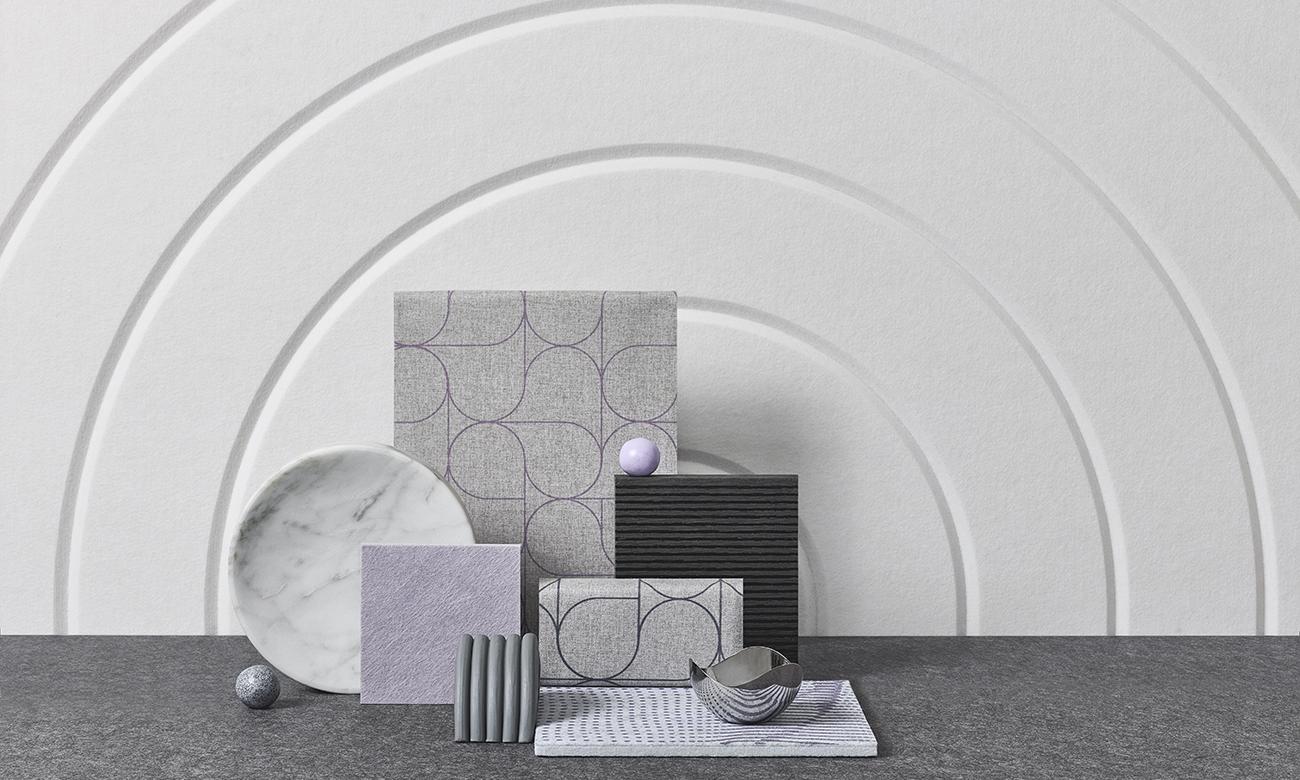 Peachy blush hues intermingle with jade, ivy and seafoam, reminiscent of magical sunset skies at dusk resonating over the ocean. A reference to celestial moonlight is made with the use of pearlescent panel print EchoPanel® Cloudy by Michael Young and coordinated with Kaleidoscope acoustic tile, a mystical contemplative atmosphere is created. Jade and Ivy tones, along with lavender accents recede, allowing for an elegance to emerge, introducing a spotlight on mauvy Orchid. The crisp purity of snowy marble is coupled with the ambience of silvery hues.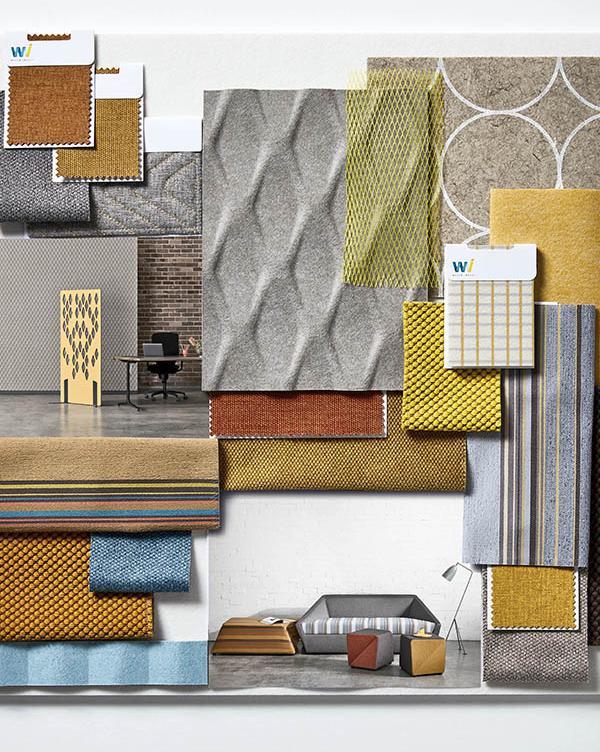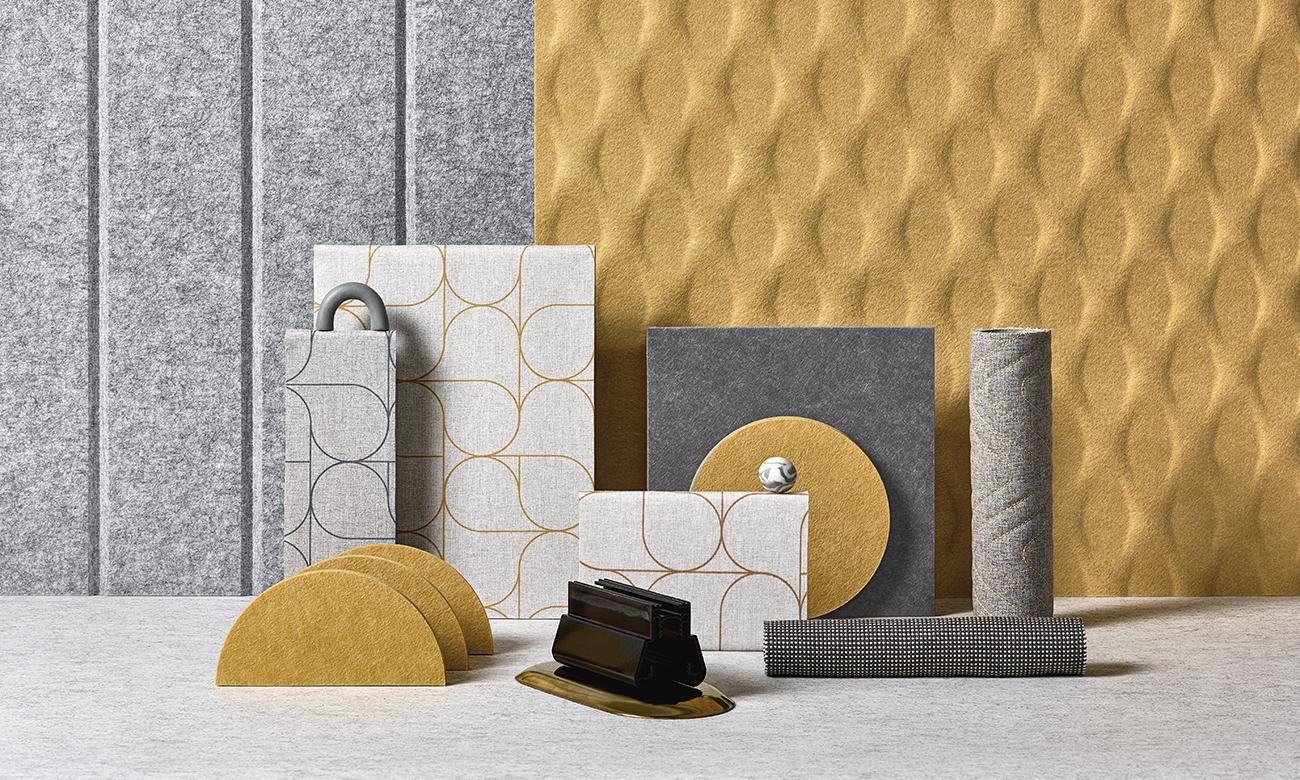 Contemporary geometrics are highlighted alongside a reference to our Wholesome Haven colour story. Room division, coupled with occasional seating and wall panelling, salute total floor plate solutions with textural variation. The use of flax in our panel product Terrain and Orbit provide a natural materials influence, with a feature print referencing sustainability with ecologically sourced base fibres. Cinnamon, ochre and pebble hues interact with aqua blue horizons, and provide an enticing reference to the Australian outback. Ochre continues to shine in response to the contemplative musings that have developed from the ever-changing global pandemic. People are reviewing the value of work-life balance and a new sunny horizon is in the air. Yellow pigments evoke a positive outlook, promote happy vibes and a sense of warmth, which remain prevalent alongside marle effect neutrals and golden accents.