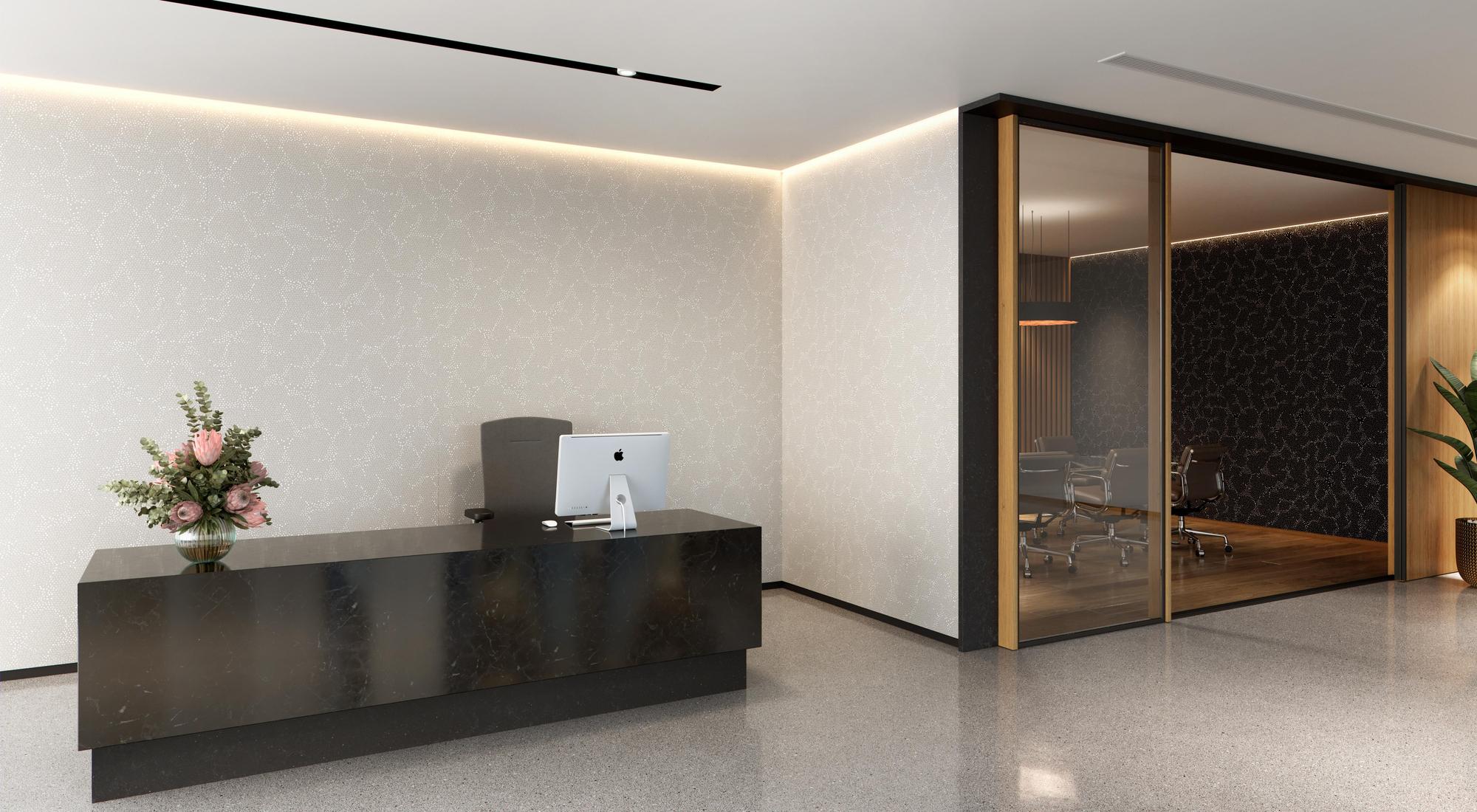 Designed in collaboration with renowned industrial designer, Michael Young, Muse Cloudy's design is created using an animated algorithm that results in a series of varying dots gathering together to appear as 'clouds'.
This unique design is printed on a base material called Muse, which is made using 68% recycled PET and features the beautiful surface finish of Mura. At 2.8m long, these acoustic panels are ideal for wall applications and are designed to be installed panel to panel allowing for a continuous flow of pattern across the wall.



Designer:
Michael Young in collaboration with Woven Image
Dimensions:
Length: 2800mm (+/- 5mm), Width: 1180mm (+/- 5mm), Thickness: 9mm (+/- 7%)
Pattern Repeat:
One panel
Composition:
100% PET (68% post-consumer recycled)
Fire Test Result:
ISO 9705: Group 1
GB 8624 B1
BS EN 13501.1: Classification C - s1, d2
ASTM E84 Unadhered: Class 2 or B
Sound Absorption Test Method:
AS ISO 354: 2006 (R2016)
Weighted Alpha Coefficient (αw):
Direct fix: 0.25 (H), 20mm air gap: 0.35 (MH), 50mm air gap: 0.60 (MH)
Sound Absorption Average (SAA):
Direct fix: 0.32
Noise Reduction Coefficient (NRC):
Direct fix: 0.30, 20mm air gap: 0.50, 50mm air gap: 0.75
Sound Absorption Class:
D (Direct fix)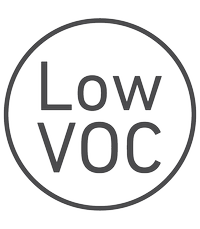 Low VOC Emissions
Products with low volatile organic compounds (VOCs) are less harmful to the environment and human health and contribute to good Indoor Air Quality (IAQ).
More printed acoustic panel designs