Acoustic ceiling installation at The Growers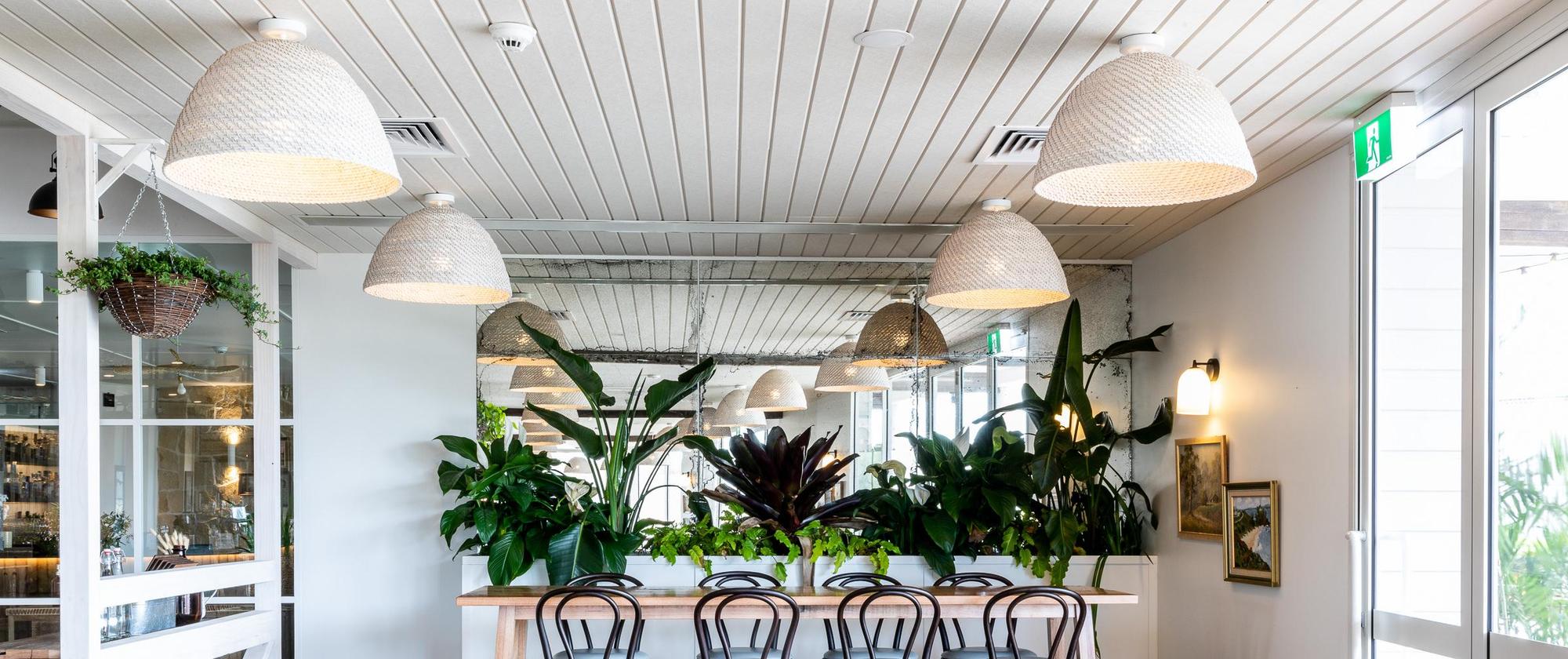 Project Information
Location: NSW South Coast, Australia
Featured product: EchoPanel® Longitude
Designer: Pony Design Co. / Installer: Mammoth Projects
Date: 2020
Photography: Pony Design Co.
The Growers, located on the NSW South Coast, is an indoor-outdoor bar and restaurant venue. Based on the philosophy of 'where coast meets country' the design has been centred around contemporary coastal, with a hint of modern country. Pony Design Co., was tasked to design a venue that replicates the typical Australian beach-side holiday feeling.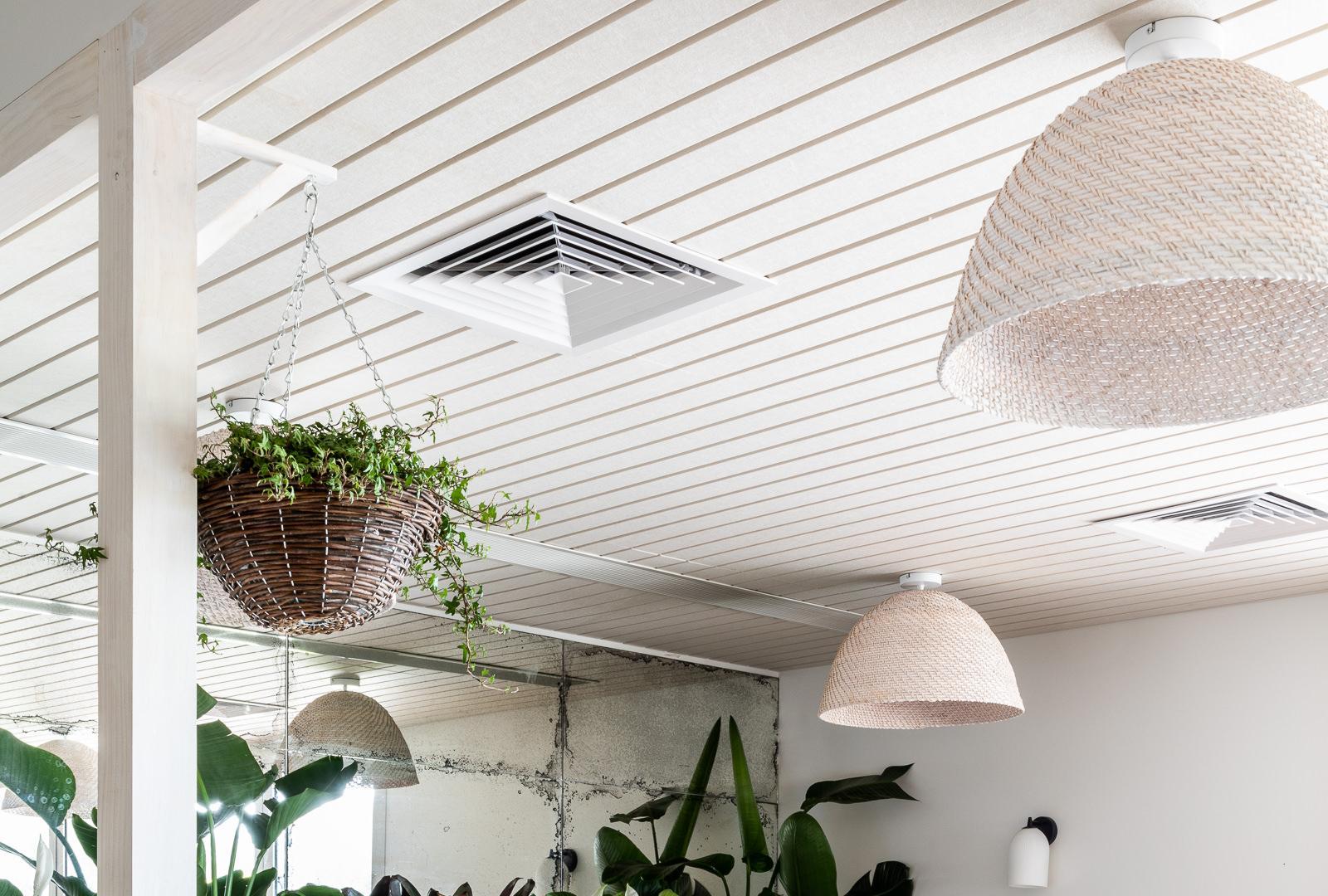 EchoPanel® Longitude was used as a ceiling application throughout the interior of the venue, showing the versatility of the acoustic panel to be applied onto both walls and ceilings. The v-groove panelling adds a timeless modern country design feature, whilst the cream tone of colourway 908 speaks to the cool and calm colours found in coastal interiors. EchoPanel® Longitude has been designed so that multiple panels can be joined together seamlessly due to its bevelled edging.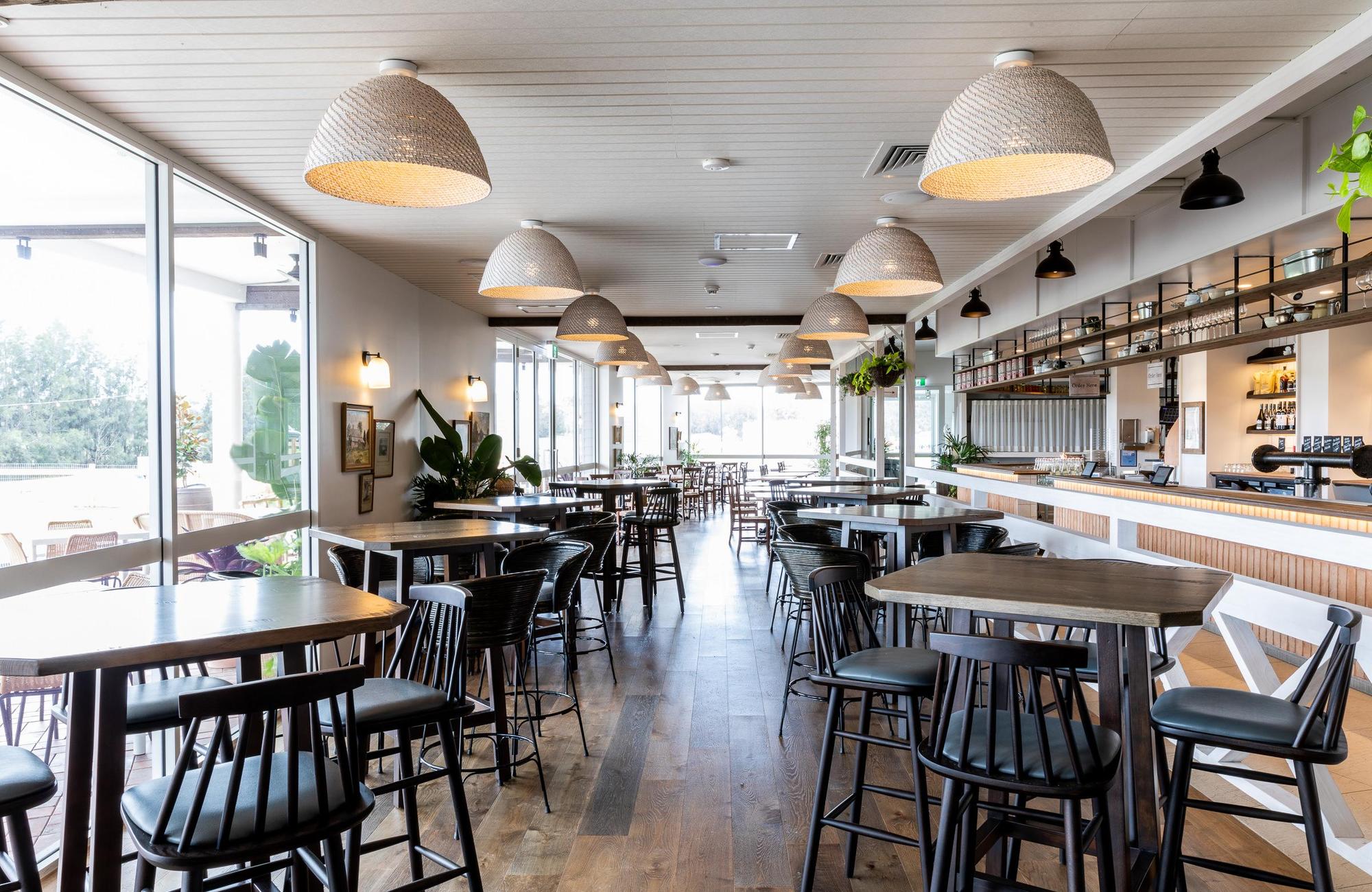 The main restaurant is a large open plan area, therefore acoustic comfort was a key consideration when designing this space. As windows and doors have been used extensively to bring the outdoors in, there was little room to apply acoustic panels to the walls. Therefore, the best way to control the acoustics was to apply EchoPanel® Longitude to the ceiling. This space also showcases the ease of installing lights, speakers, and ventilation and sprinkler systems into EchoPanel® Longitude, without ruining the integrity of the panel.