Sports stadium, The Gabba, receives an acoustic upgrade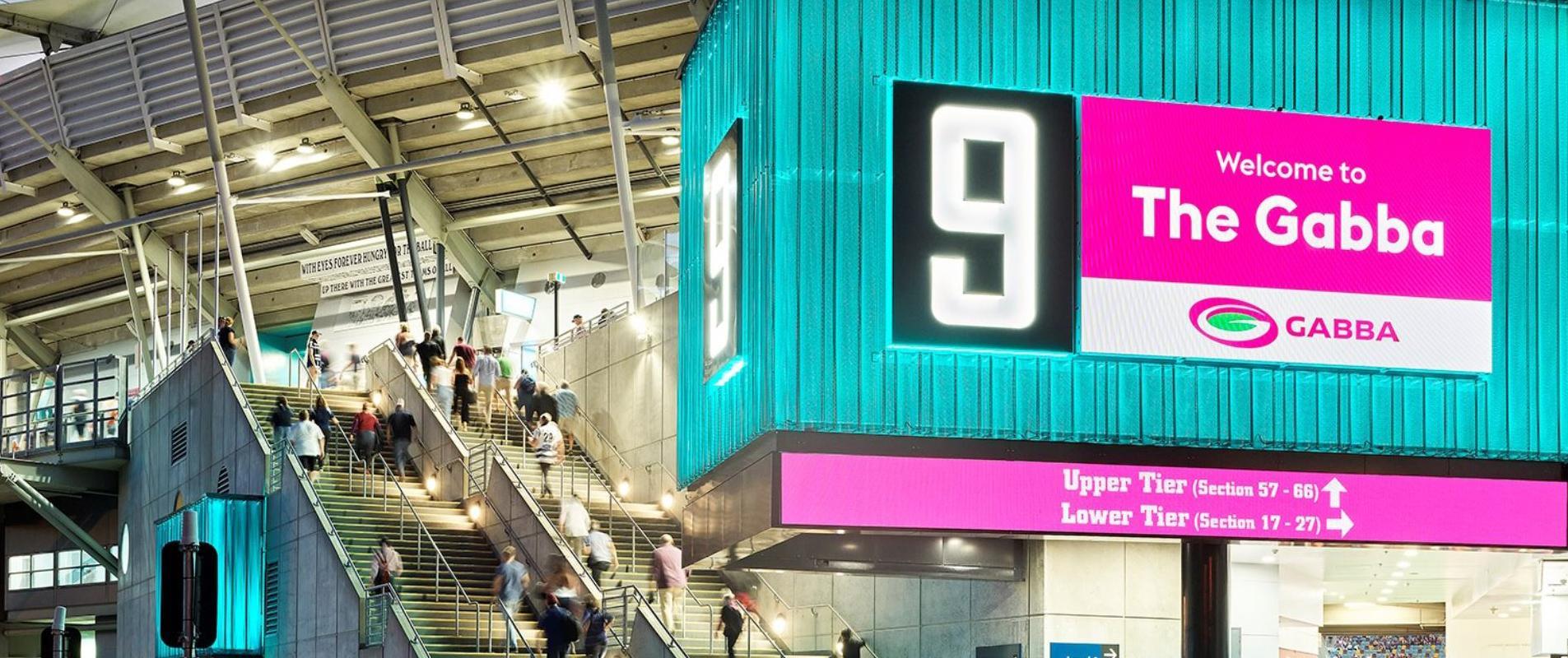 Project Information
Location: Brisbane, Australia
Product used: EchoPanel®12mm
Designer: Populous Architects / Designer: Cr8 Sound Design
Date: 2020
Photography: Hayley Humphrey Photography
The famous Brisbane sports stadium, The Gabba, received an extensive upgrade in 2020 to modernise the facilities and create an enhanced viewing experience for patrons. Populous Architects were engaged by Stadiums Queensland and The Gabba to lead this upgrade. The Gabba hosts many major events, including cricket, AFL, rugby league and union, baseball, and sell-out concerts. It has a seating capacity of 42,000, and athlete, media, and corporate facilities. The corporate facilities include 123 open-air corporate boxes, 87 corporate suits and 14 function and dining rooms.
Woven Image's acoustic panel, EchoPanel® 12mm in colourway Black (542) was used throughout the media and corporate facilities. It was also used in the children's playroom on the walls and as a feature installation.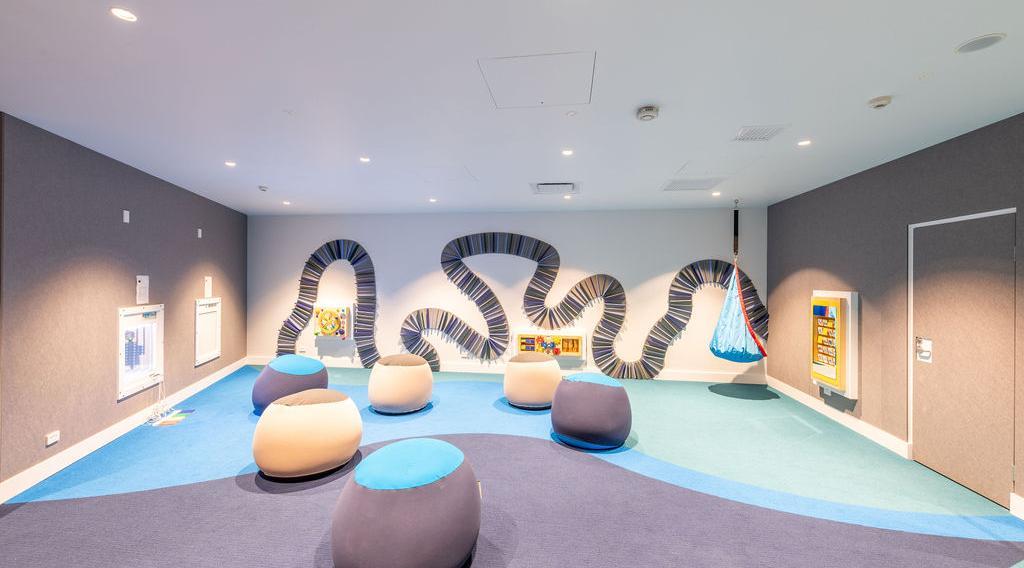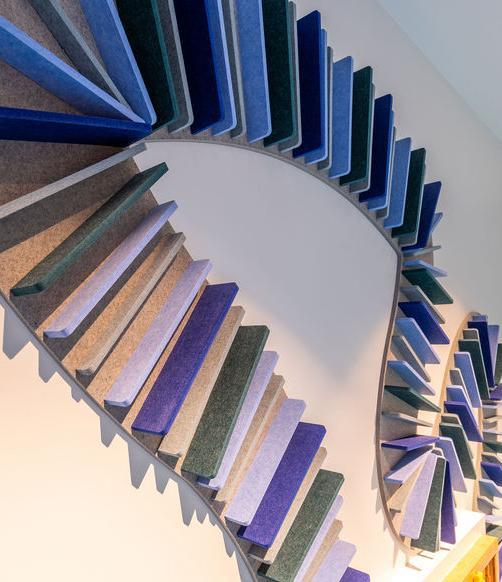 The use of EchoPanel® 12mm in the media and corporate facilities aids in controlling and absorbing the sound of cheering fans, to ensure that the noise isn't loud for spectators watching their loved sports or musical act. In turn this creates an enhanced viewing experience for patrons. The use of black ensures the acoustic panels blend into the background, so as to not distract viewers from the event they are watching.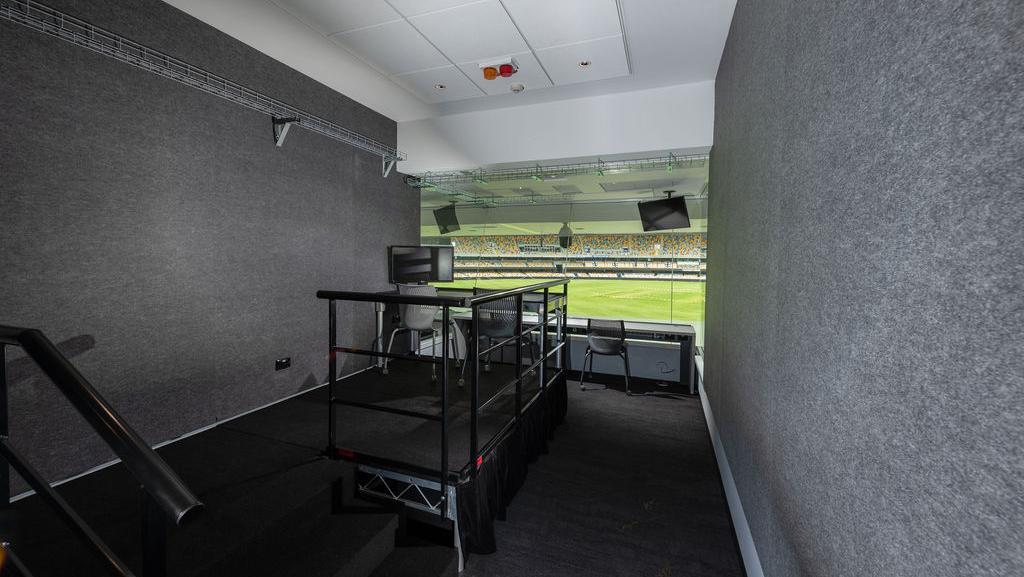 In the play area, multiple colourways of EchoPanel® 12mm were used to create a playful curved snake-like installation, creating an interest point for the children. It showcases the many uses of this acoustic panel, and how easy it is to custom cut and create visually unique acoustic features.