Sustainability focused design studio selects EchoPanel®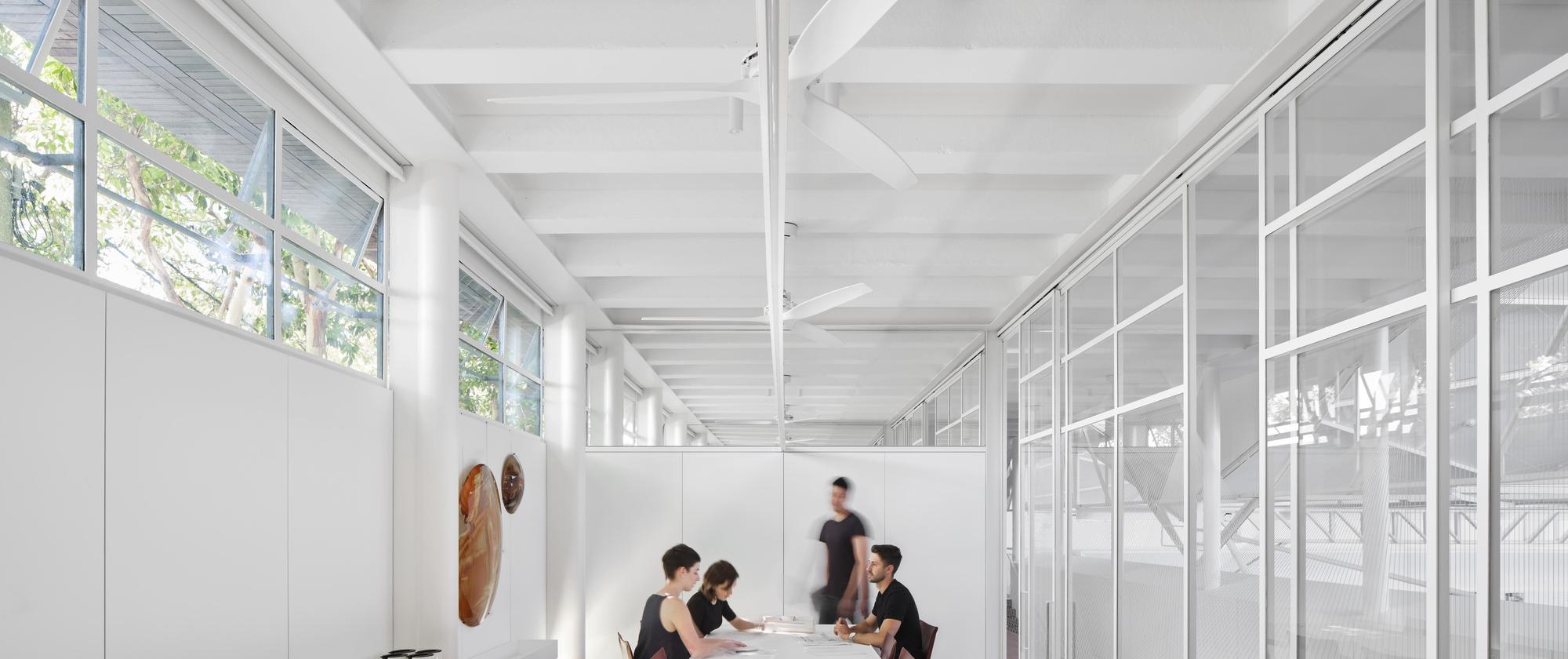 Project Information
Location: Sydney
Products used: EchoPanel® 12mm
Designer: Smart Design Studio
Date: 2021
Photography: Romello Pereira, in collaboration with Smart Design Studio
In 2021 Smart Design Studio readapted an industrial warehouse for their studio and workspace. It is an innovative, sustainable, and sculptural building that is purpose-built with their ethos at front of mind. This sustainable build used clean lines, reduced forms, basic and considered elements, minimal furnishings, and a neutral colour palette to create a sense of order and functionality. EchoPanel® 12mm acoustic panel in colourway 500 respects what Smart Design Studio envisioned for this project.
The brief was to build a studio to last the next 30 years. The space needed to suit the design process of the studio, with ample pin up space, a materials library and a dedicated model making area. The large open plan workspace for 40+ team members is bathed in natural light via existing clerestory windows. A mezzanine with four meeting rooms overlooks the studio through existing steel trusses of the warehouse. Sustainability and energy efficiency were carefully considered elements as part of this brief.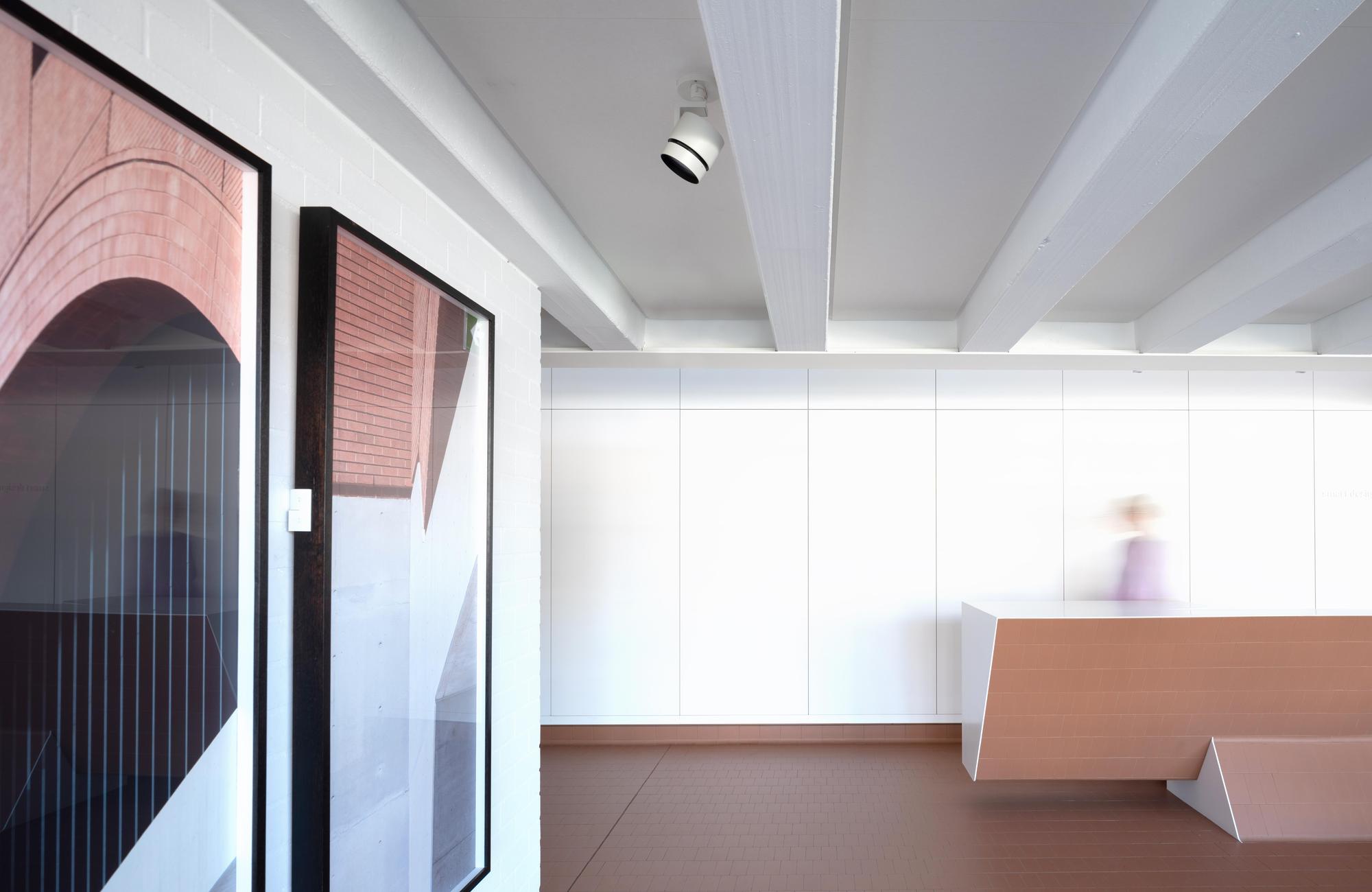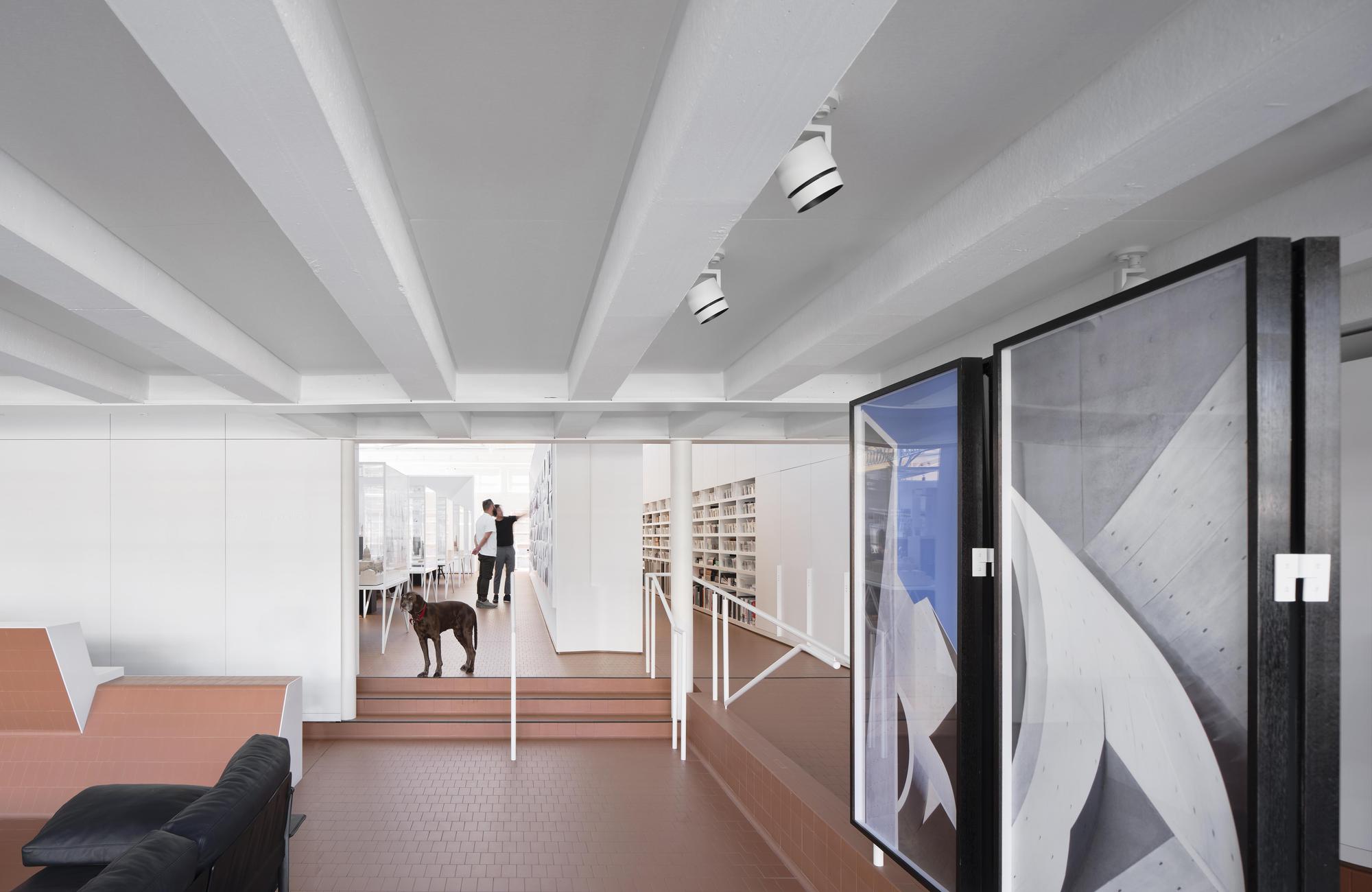 Good acoustics were critical for the large open plan space which contained lots of hard surfaces. It was important that numerous conversations and meetings could take place without the sound levels interfering with others' ability to concentrate. Smart Design Studio chose Woven Image's acoustic panel, EchoPanel® 12mm in colourway 500 for its acoustic performance and environmental credentials. Its soft white texture lends calm and crispness to the space, quietly supporting the strong architectural interiors.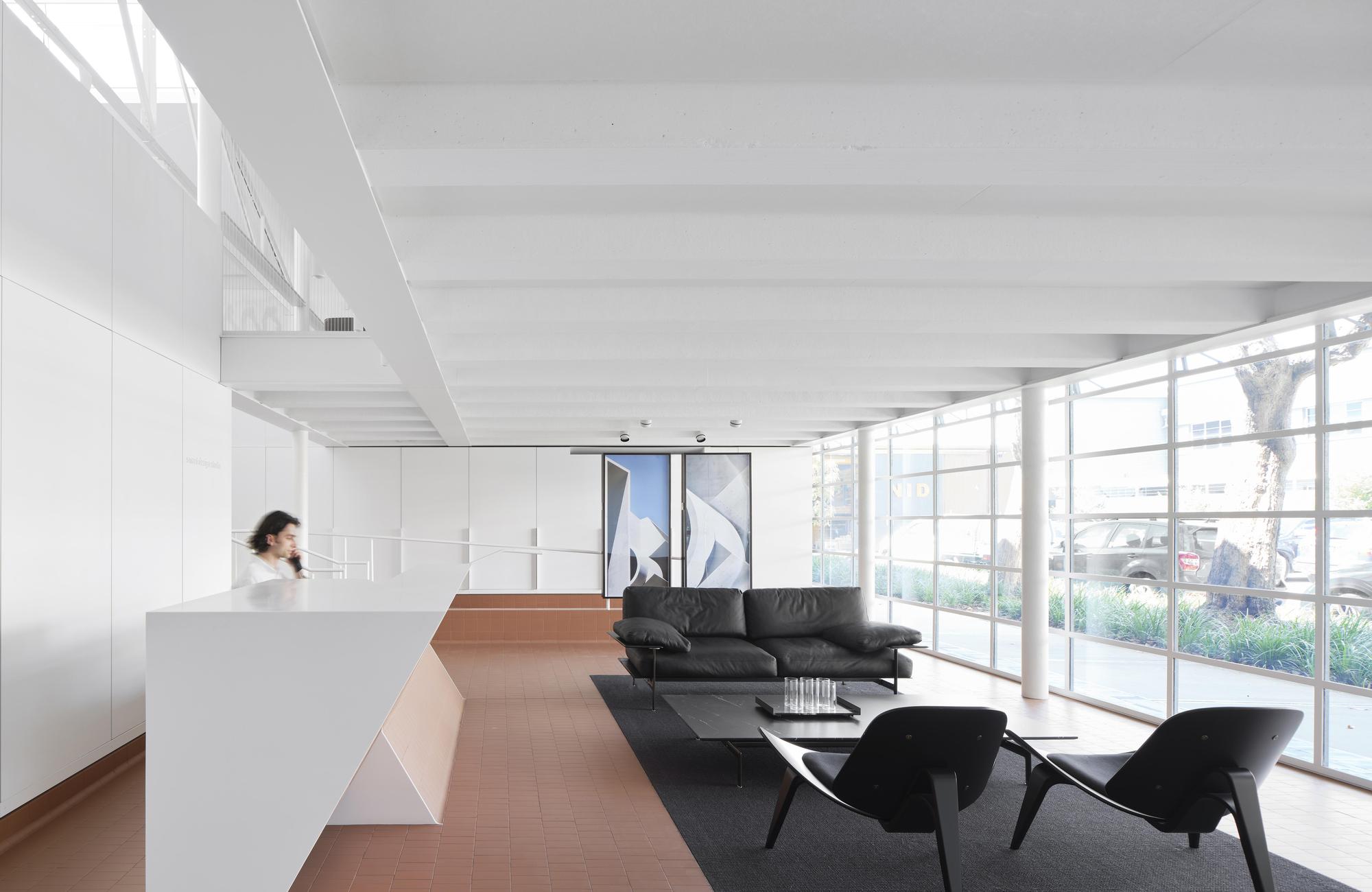 Four 14m long freestanding joinery units created a square space, with five long desks within it, the acoustic panels integrated within these units ensuring a peaceful space amidst a dynamic office. EchoPanel® 12mm was also seamlessly incorporated in the ceiling of the reception and meeting rooms to further aid with acoustic comfort.
In recognition of this exemplary project, Smart Design have won multiple awards for Design, Workspace, Architecture, Interiors and Sustainability. Woven Image are proud to be a part of projects like this where sustainability is at the heart of the design.