Architectus choose EchoPanel® for Macquarie University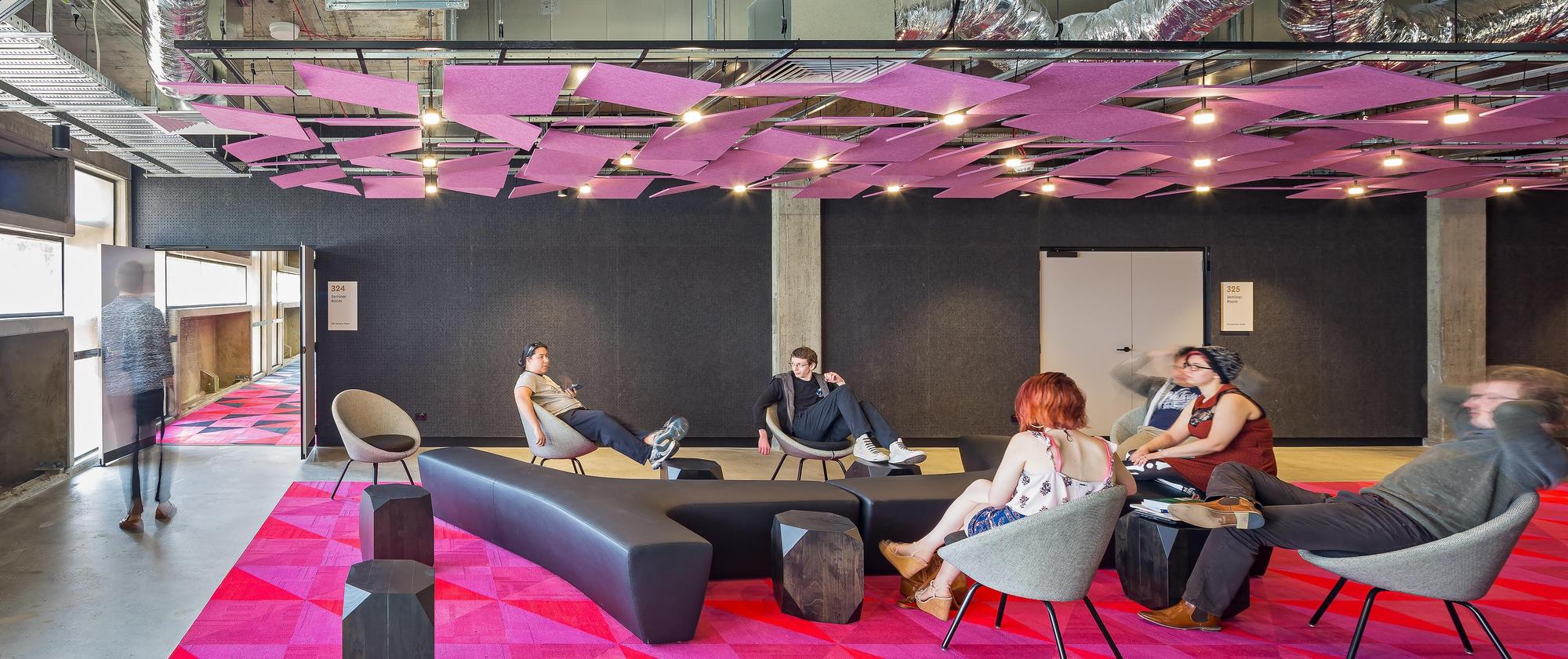 Project Information
Location: Sydney, Australia
Products used: EchoPanel® 12mm and EchoPanel® 24mm
Architect: Architectus / Builder: FDC
Date: 2017
Photography: Guy Wilkinson Photography
Macquarie University's MAZE (Macquarie Active Zone Experience), was originally the campus library, occupying levels 3, 4 and 5 of the C7a Building. It has since been reconstructed by Architectus to become a temporary 'Living Laboratory' for staff and student groups. It's an opportunity to expand and challenge current standards for university student and staff environments.
As this was constructed to be temporary, the internal fit-out only required a 'light touch' whilst considering the acoustic requirements of the space. Another key factor was to limit wastage, as the interior was to only last for 5 years. The final consideration was working within an existing 1960s building; meaning the products had to be lightweight for the overhead structures, and easy to directly fix to existing surfaces, with very little preparation to the substrate.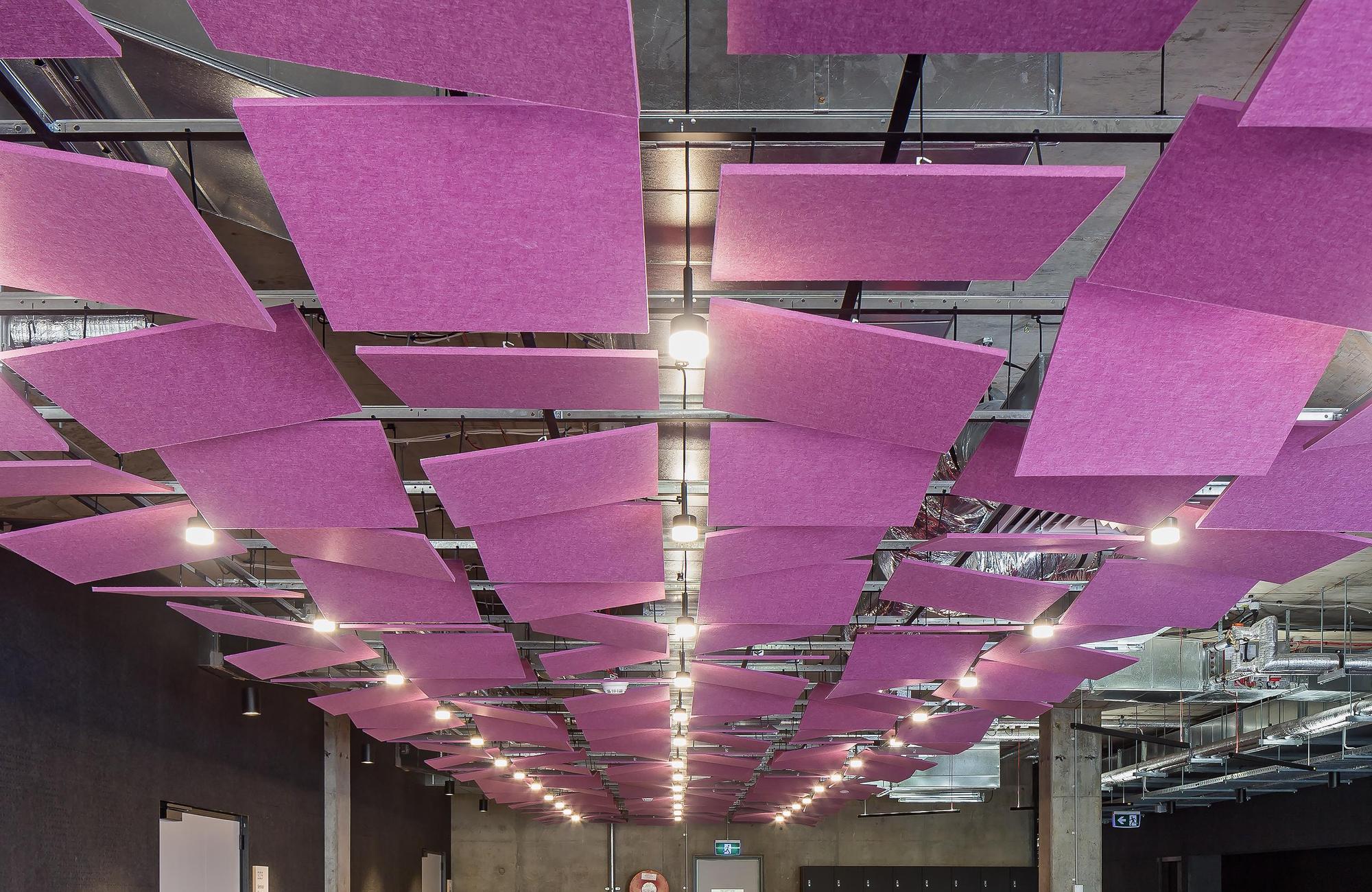 Due to these challenges, EchoPanel® was an ideal solution as it is lightweight and can be easily removed and reused in 5 years' time or delivered back to Woven Image for third-life recycling. The design team customised panels of EchoPanel® 24mm to create a unique acoustic modular solution for the ceiling system. EchoPanel® 12mm was mechanically fixed to the existing walls, to further control the reverberated noise in this shared learning space.
This project won the Design Institute of Australia (SA/NT) Gold Award for Built Environment in 2018.