IMC's WELL Gold sustainable office chooses EchoPanel®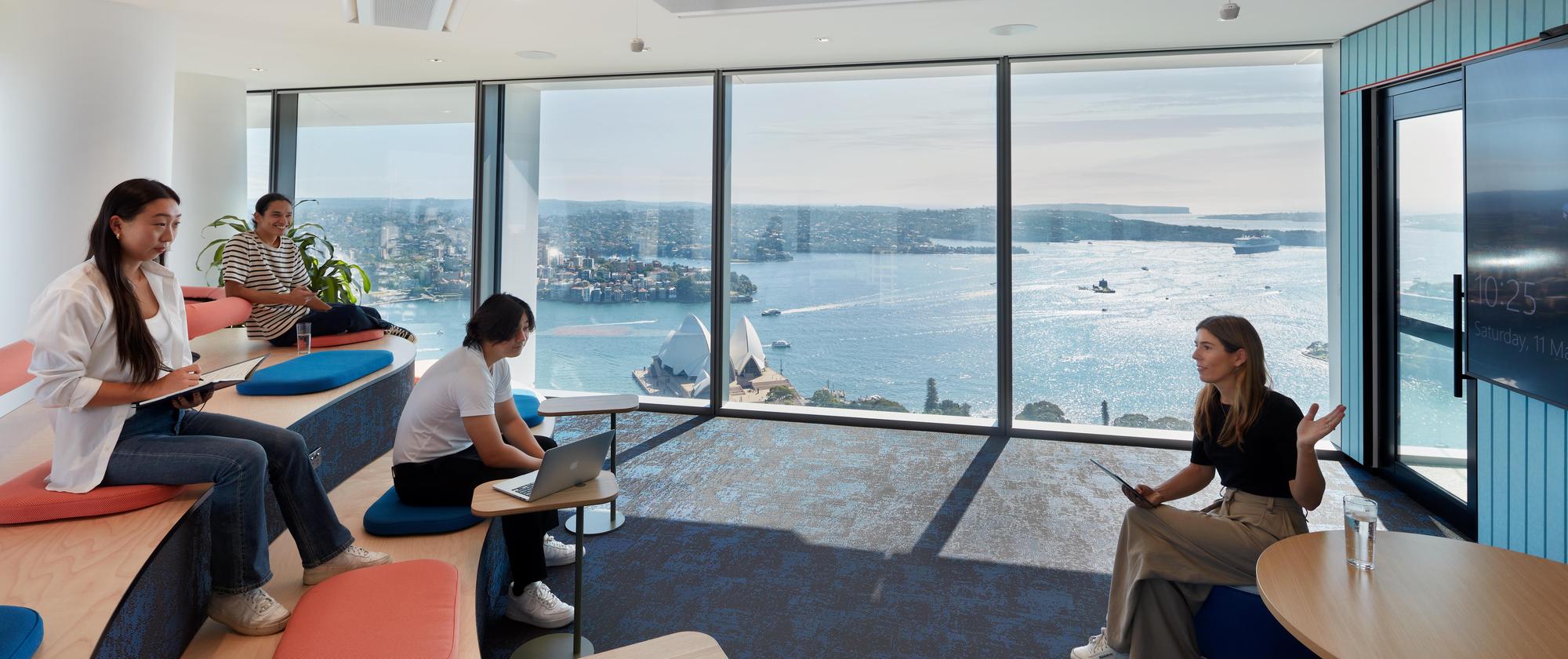 Overlooking the beautiful Sydney Harbour and Opera House is IMC Tradings' non-traditional trading firm office. With a mission to be a global leading trading firm, IMC has a culture driven by entrepreneurship, innovation and empowering their people. These values inspired their new 6000m² intensely collaborative, highly bespoke and dynamic workplace design. But for such an office to thrive, it needed an acoustic solution.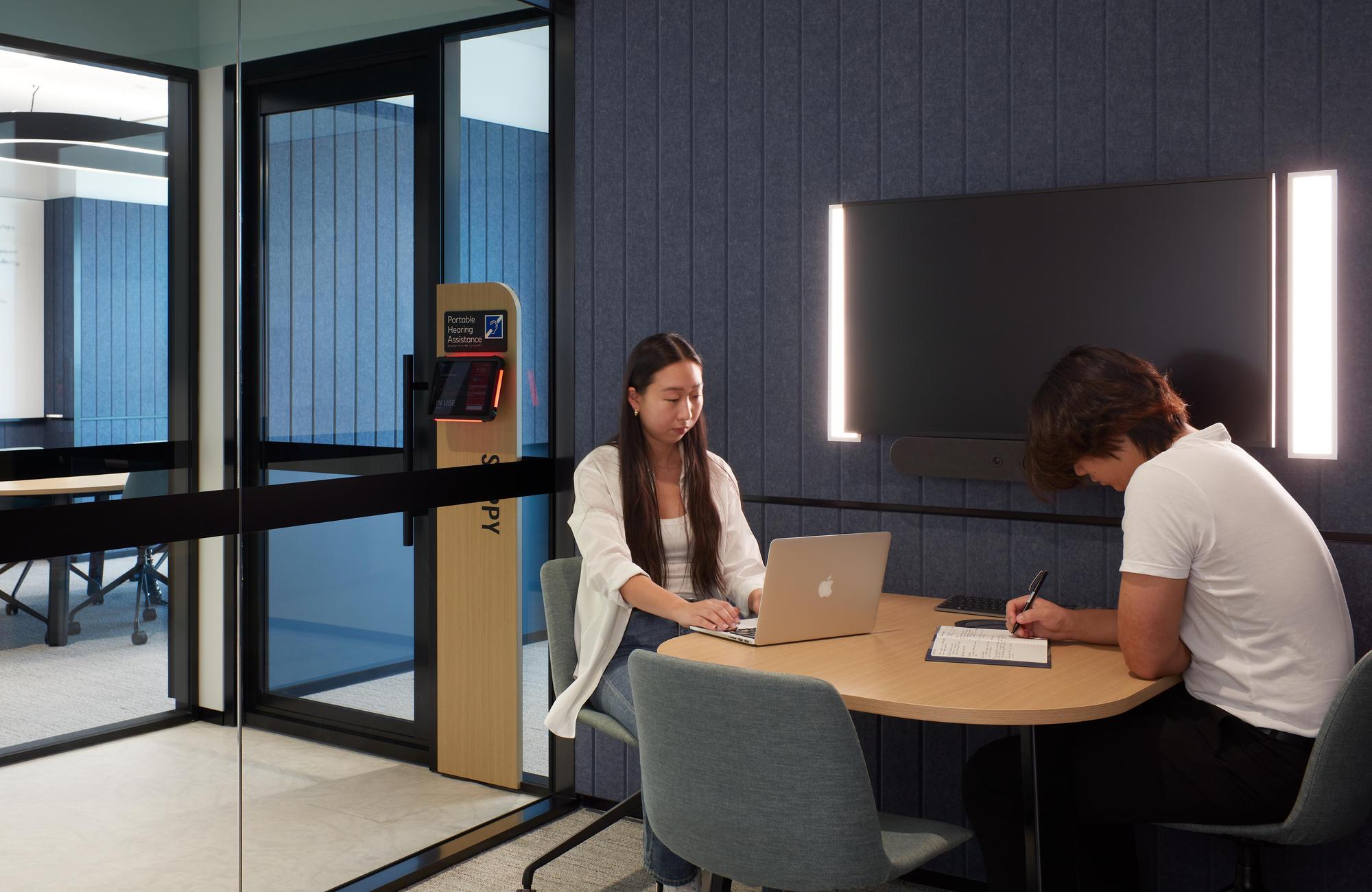 Siren Design were briefed to create workplaces filled to the brim with amenities that would support the team, round-the-clock, through the highs and lows of trading. It was key that IMC's brand personality should show through and create a design experience like no other trading firm. Matching the brands' energetic theme of "pulse and rhythm" a variety of spaces were developed, from a full commercial kitchen, to social hubs, quiet zones, collaborative meeting areas and nooks for focused work. These spaces support the competitive culture while providing opportunities for playfulness and rejuvenation. To maximise the productivity through sound absorption and increased speech intelligibility, EchoPanel® was used across 4 levels, in 4 utility zones and in 43 meeting rooms.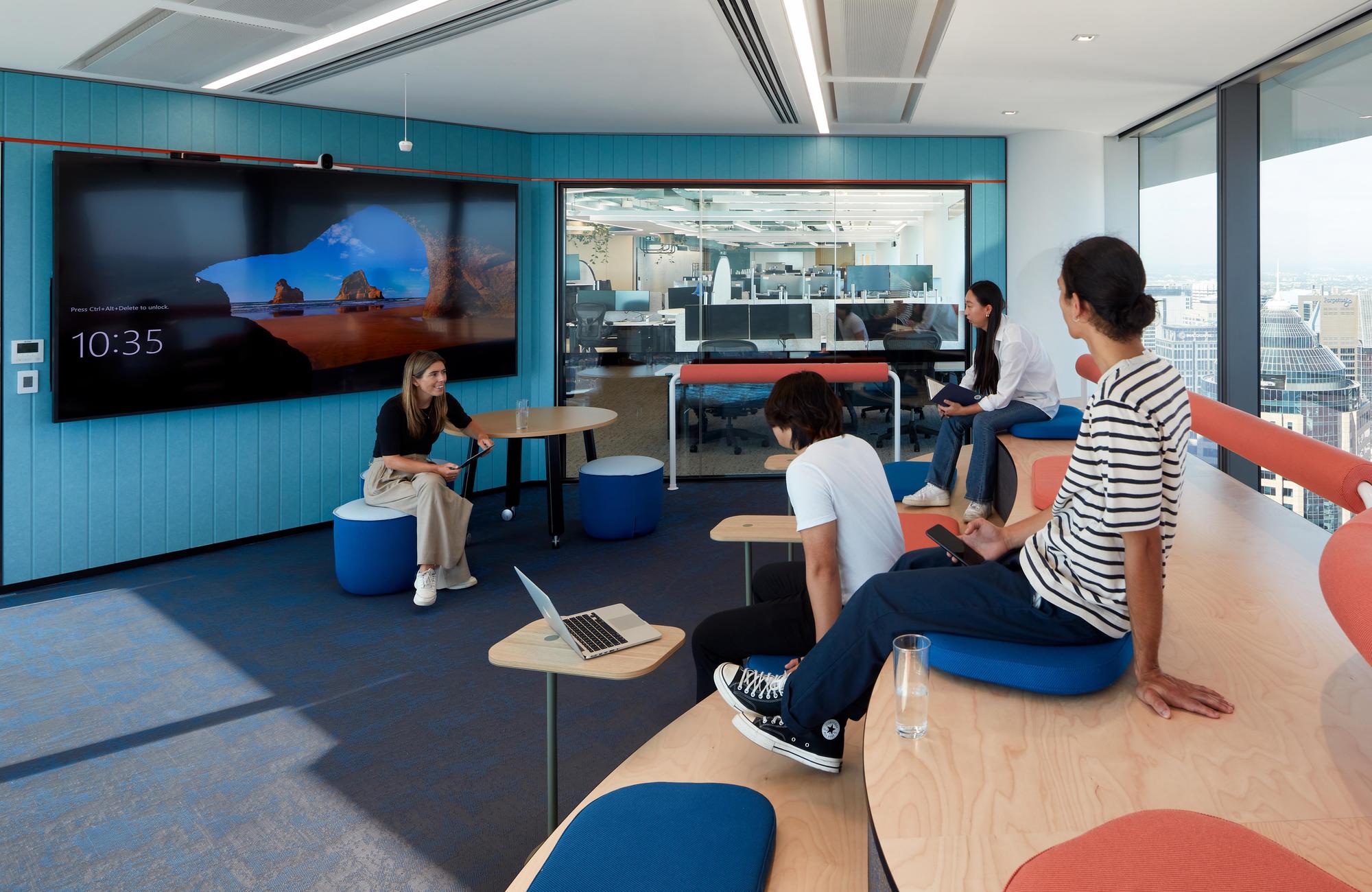 With a stunning water view, a range of blue was selected including: EchoPanel® Longitude 24mm in colours 330, 551 and 325, plus 20mm air gaps for increased acoustic performance, with EchoPanel® Longitude 12mm in colours 365 and EchoPanel 12mm in colour 330. The colours, textures and acoustic properties of these decorative acoustic panels supported the interactive culture and development of great ideas through enhanced acoustic comfort. The Longitude precision cut design provides visual interest, tactility and acoustic benefits to IMC's workspace, all while meeting the sustainable needs of the design.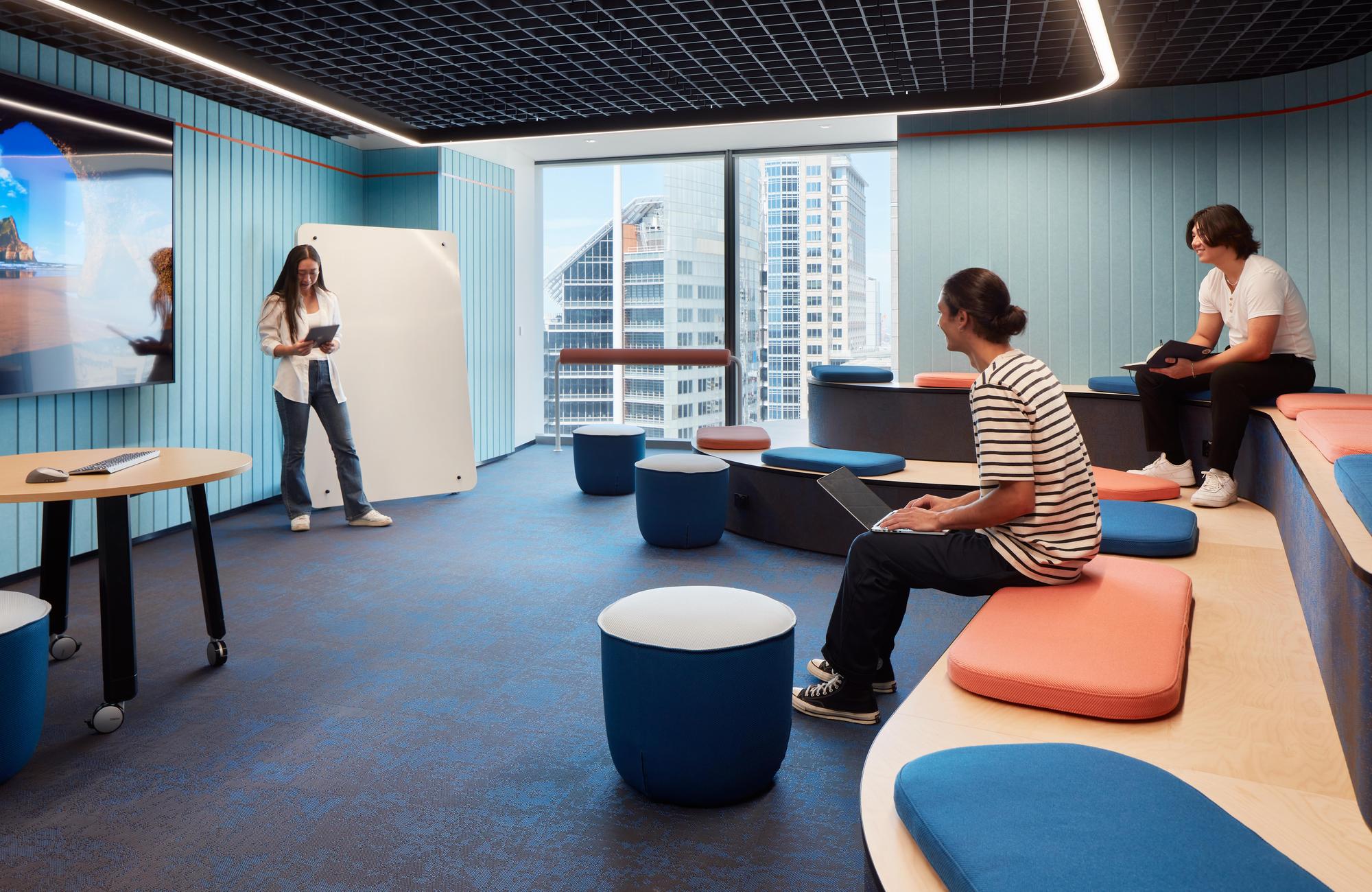 Underpinning the design, was the target of the Gold WELL Building Standard, which led to the inclusion of extensive plantings throughout the space, use of natural light and materials, and a consideration for the needs and wellness of staff in every way. The QQT building in which IMC is located, already carried a high standard, being voted 'World's Best Building 2022', with 95% of the building's original internal walls and 60% of its original core structure having been upcycled. QQT has achieved 6 Star Greenstar Office Design and achieved 5.5 Stars in NABERS energy rating. Following in suit, the IMC Trading workplace project recently won GOLD at the 2023 Better Future Sydney Design Awards in the Interior Design Corporate category.