EchoPanel® Longitude used for acoustic work booths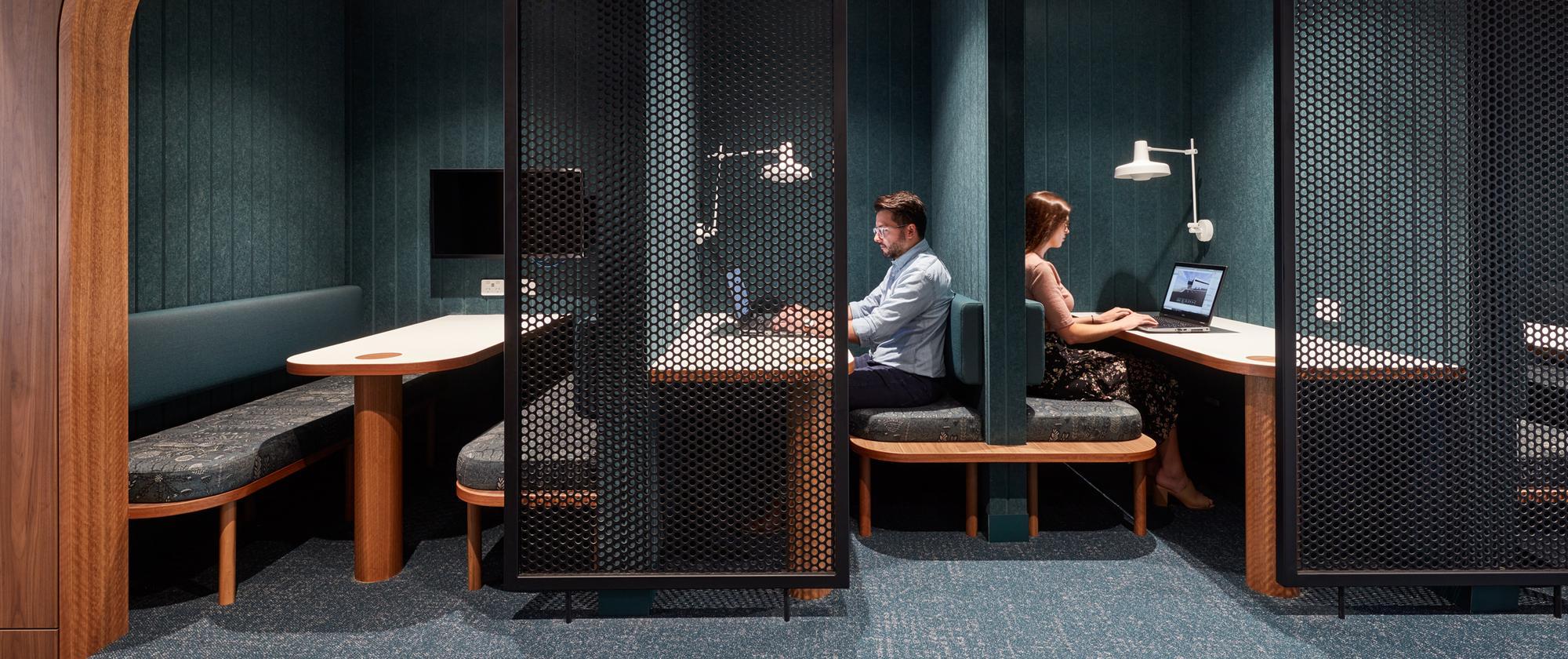 Project Information
Location: Adelaide, Australia
Product used: EchoPanel® Longitude
Installer: Metro Joinery
Date: 2020
Photography: Sam Noonan
DesignInc were experiencing growth in their workforce when they decided to relocate and design their new unique studio that would hold a variety of different workspaces. This workplace design needed to support the collaborative, flexibility and creative work style of their Adelaide team.
"We generated discussions about how the built environment could improve creativity and interactions within the studio." – Michael Willis, Associate, DesignInc. Acoustic comfort would play a pivotal role in accomplishing such a quiet, elegant, modern and relaxing workplace. Acoustic materials such as EchoPanel® are ideal for their sound absorbing properties. Used to form acoustic walls, panels, screens, ceiling baffles in trending and timeless colourways, they make ideal solutions when designing a human-centred workspace that inspires, supports and delights.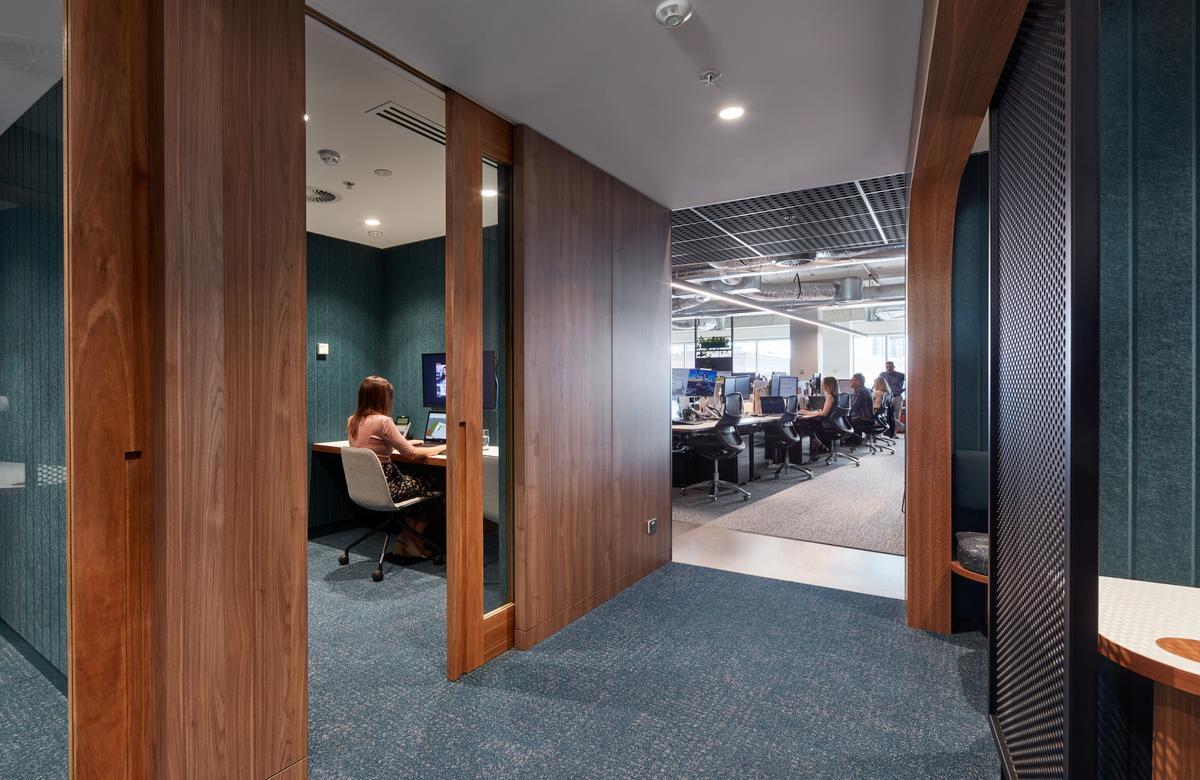 Acoustic panel EchoPanel® Longitude, in colourway Ivy 330 was utilised by DesignInc to create quiet and elegant work booths, optimised for productive and inspired work. Available in the full suite of EchoPanel® colourways, Longitude is easy to incorporate into interior fit-outs. It's precision cut creates a three-dimensional surface, reminiscent of wood panelling. By absorbing reverberated noise, they help to provide acoustic comfort and privacy in a range of workspaces.
This fit-out has proven outstanding design in the following achievements:
2021 Award of Merit – Place, Designers Australia Awards
2021 Winner, Commercial, polytec Design Awards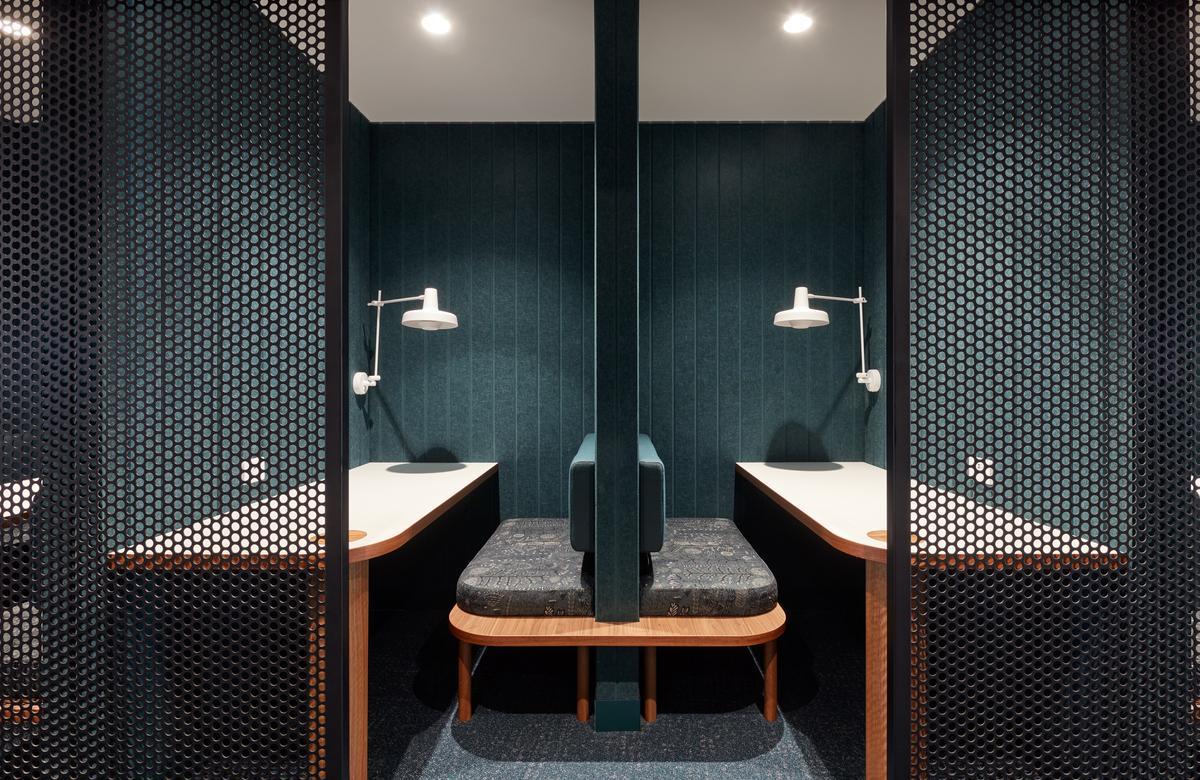 DesignInc knew that the everchanging workplace was necessary to consider when creating an aesthetically beautiful and timelessly functional design. Replacing thoughtless traditions with purpose driven design would enable them to include more collaborative space, quiet rooms, breakaway spaces and staff facilities. Woven Image continues to enable such purposeful design through our range of sustainable design-driven acoustic finishes.