Bunnings flexible workplace uses EchoPanel® Longitude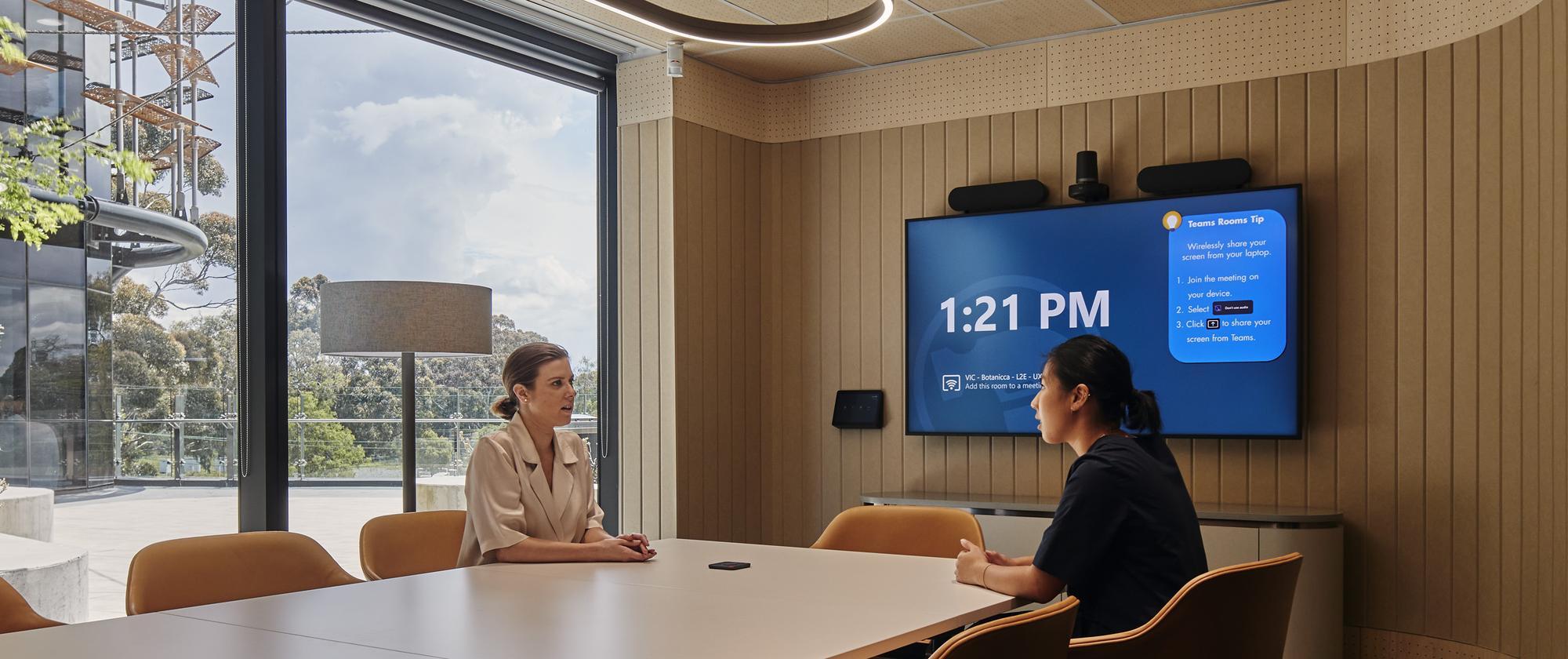 Project Information
Location: Victoria, Australia
Products used: EchoPanel® Longitude 12mm
Designer: Gray Puksand
Installer: Plan Group
Date: 2022
Photography: Peter Bennetts
Facing rapid changes to worker needs amidst a global pandemic, Bunnings adapted to the massive shift towards working from home and hybrid work. Creating such a space would require sound absorbing materials that are lightweight, durable, decorative and broad in colour options. Over 300 acoustic wall panels of EchoPanel® Longitude 12mm met the challenge and produced beautiful, quiet meeting rooms.
It was important to achieve an acoustically treated space for a range of working styles and modes. This product allowed us to achieve this. The Woven Image diverse colour range enabled us to select neutral and vibrant colour options. This tied very well with the design intent and concept. We wanted to use an Australian made product, and the support from the Woven Image team made the design process seamless. We have achieved the concept and our intended sense of space. Staff members have praised the range of spaces - "it is just a place you want to be." – Aaron Chen, Project Architect for Gray Puksand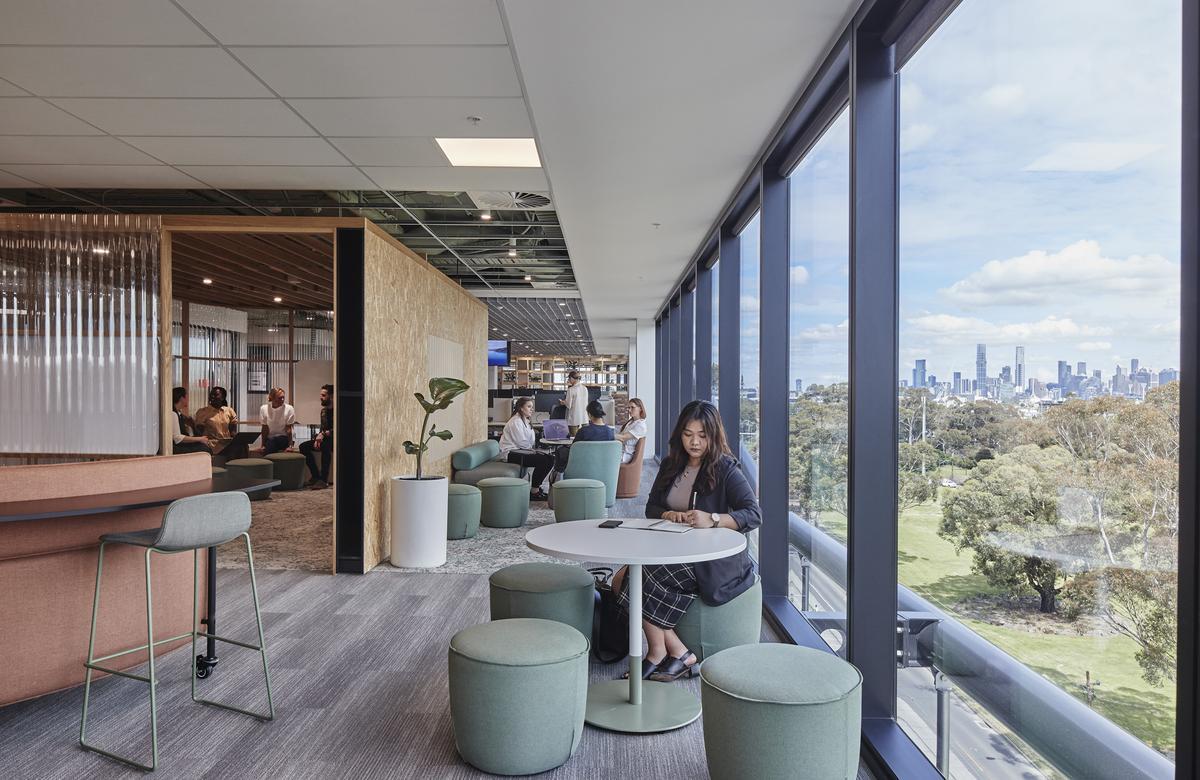 Leading Australia Architecture and Design practice, Gray Puksand headed up this significant task in collaboration with Plan Group. It was important that the workplace design centred around Bunnings' workplace culture, one that fosters community, putting people first and to create a 'village life' where work meets home.
The outcome was a flexible hybrid working space, each area purposefully designed with the relevant activities of over 1500 personnel in mind. 60% of the staff are allocated to desks, while the many others roam between home and make use of the new flexible working conditions. Overall, the new workplace entails a mix of low, medium and high energy zones. EchoPanel®, excels in furnishing dynamic workplaces thanks to its noise dampening attributes. In Bunnings' case, it allowed for social zones, collaborative areas and quiet 'library inspired' sections where sound absorbing panels were key in maximising productivity.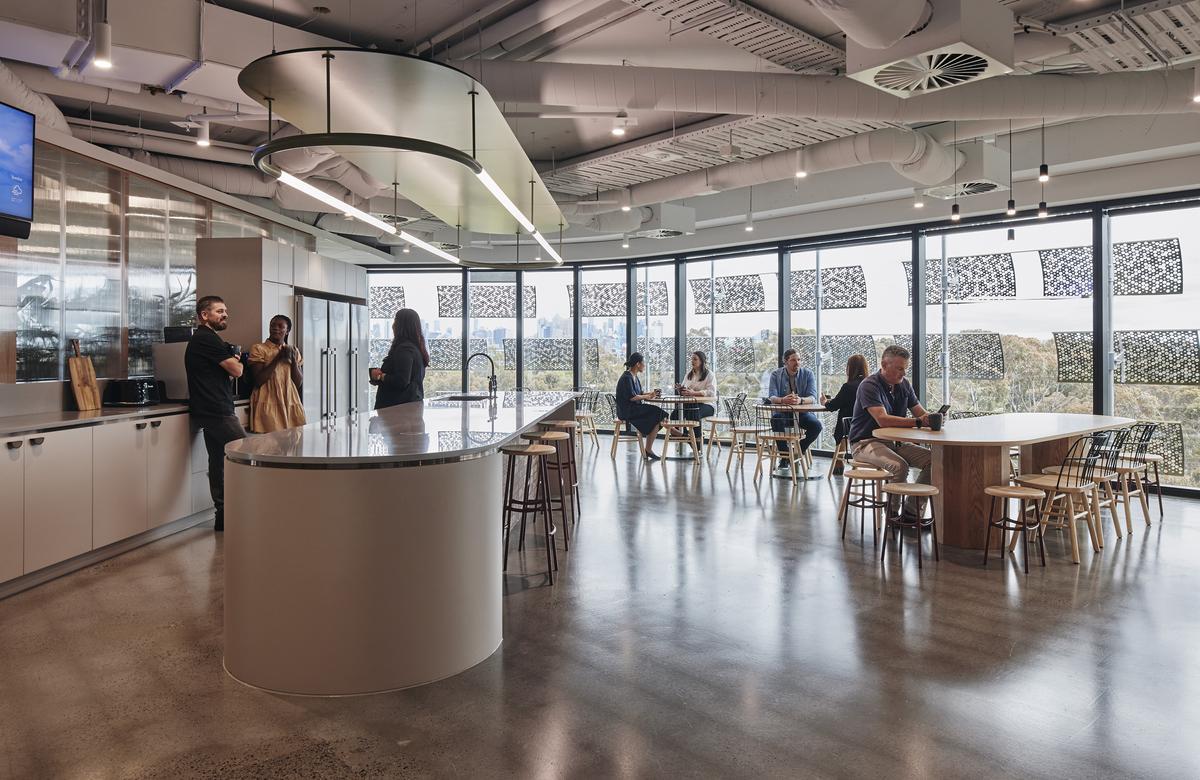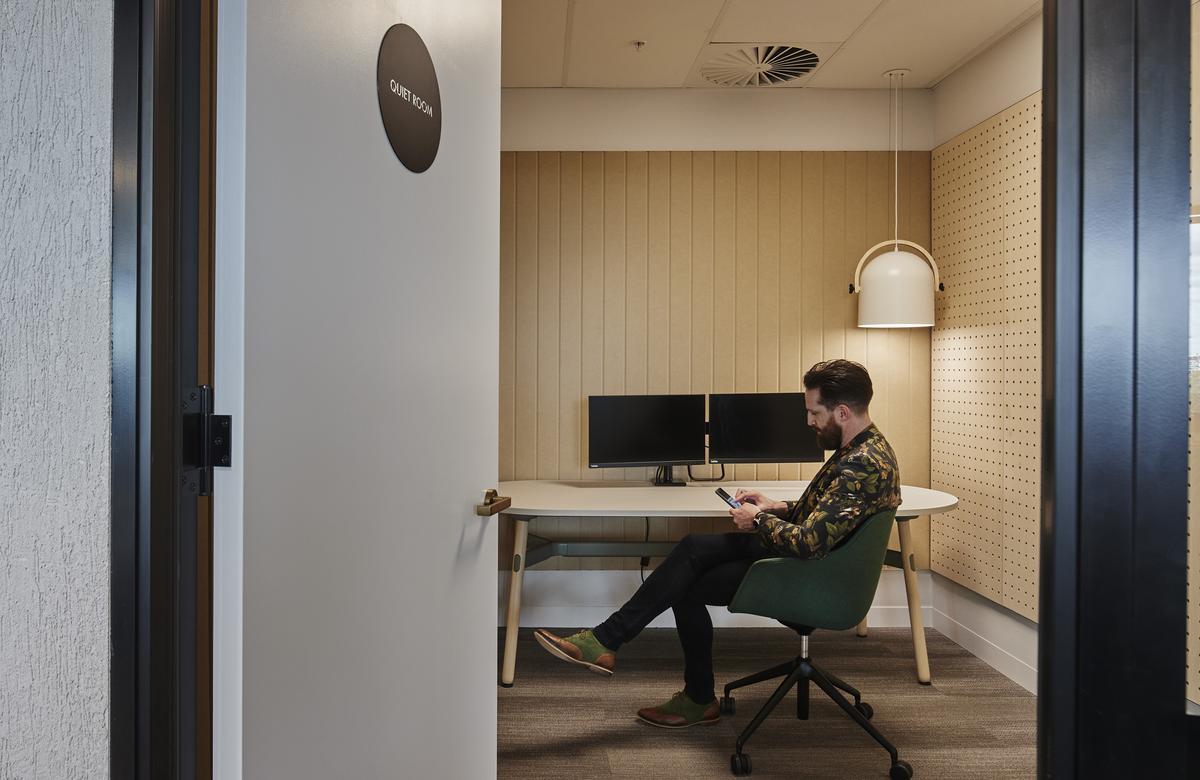 "We talk a lot these days about earning the commute, especially in hybrid work reality. The client is telling us that the space is doing that."- Dale O'Brien, Design Director and Project Lead at Gray Puksand.
EchoPanel 12mm in its vast colour palette was able match the gorgeous surrounding Yarra landscape, bringing the outdoors in. Colour played a vital role in this design with O'Brien stating that
"the hardest thing to imbue in the photos of this project, when you walk around, is the feeling this space brings."