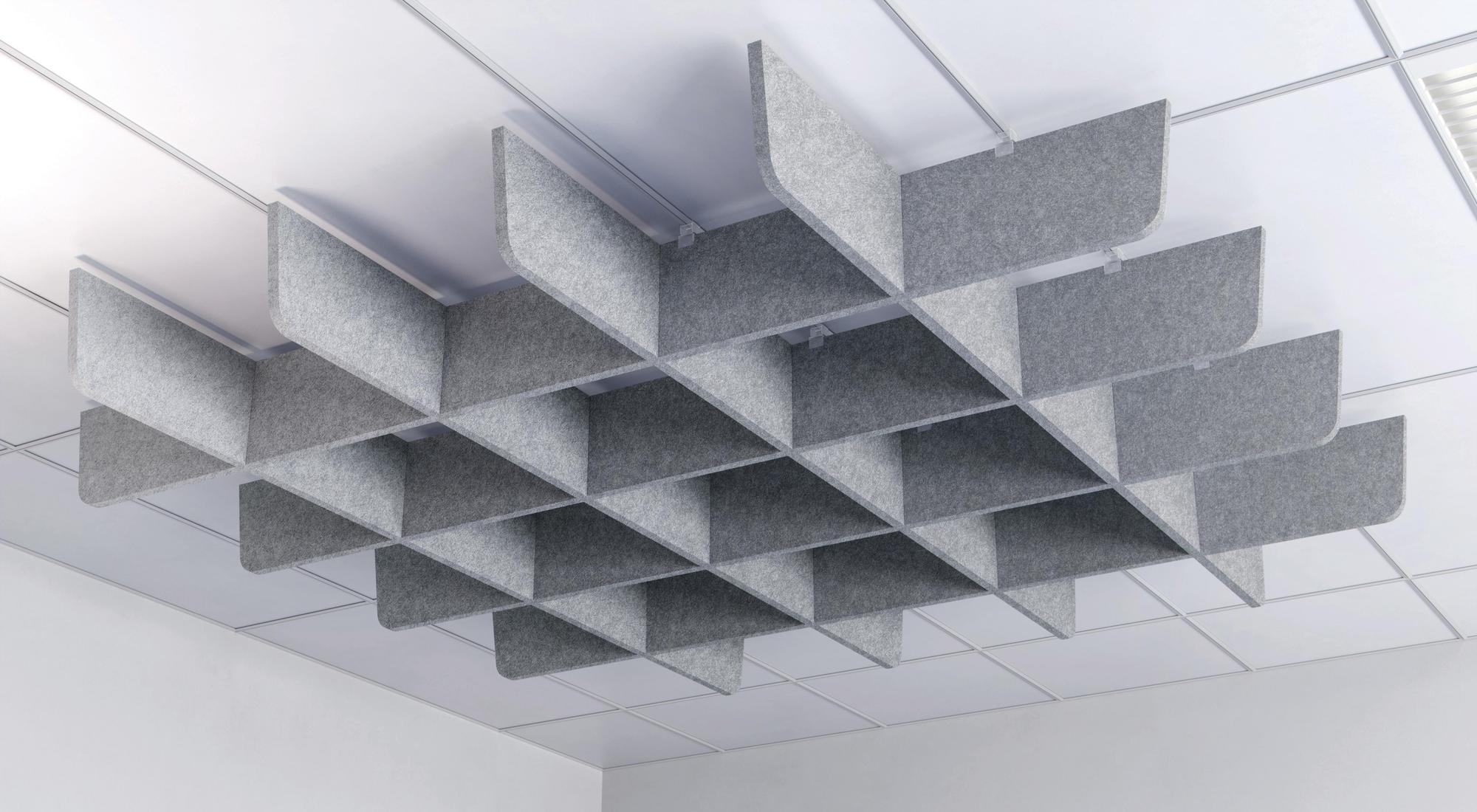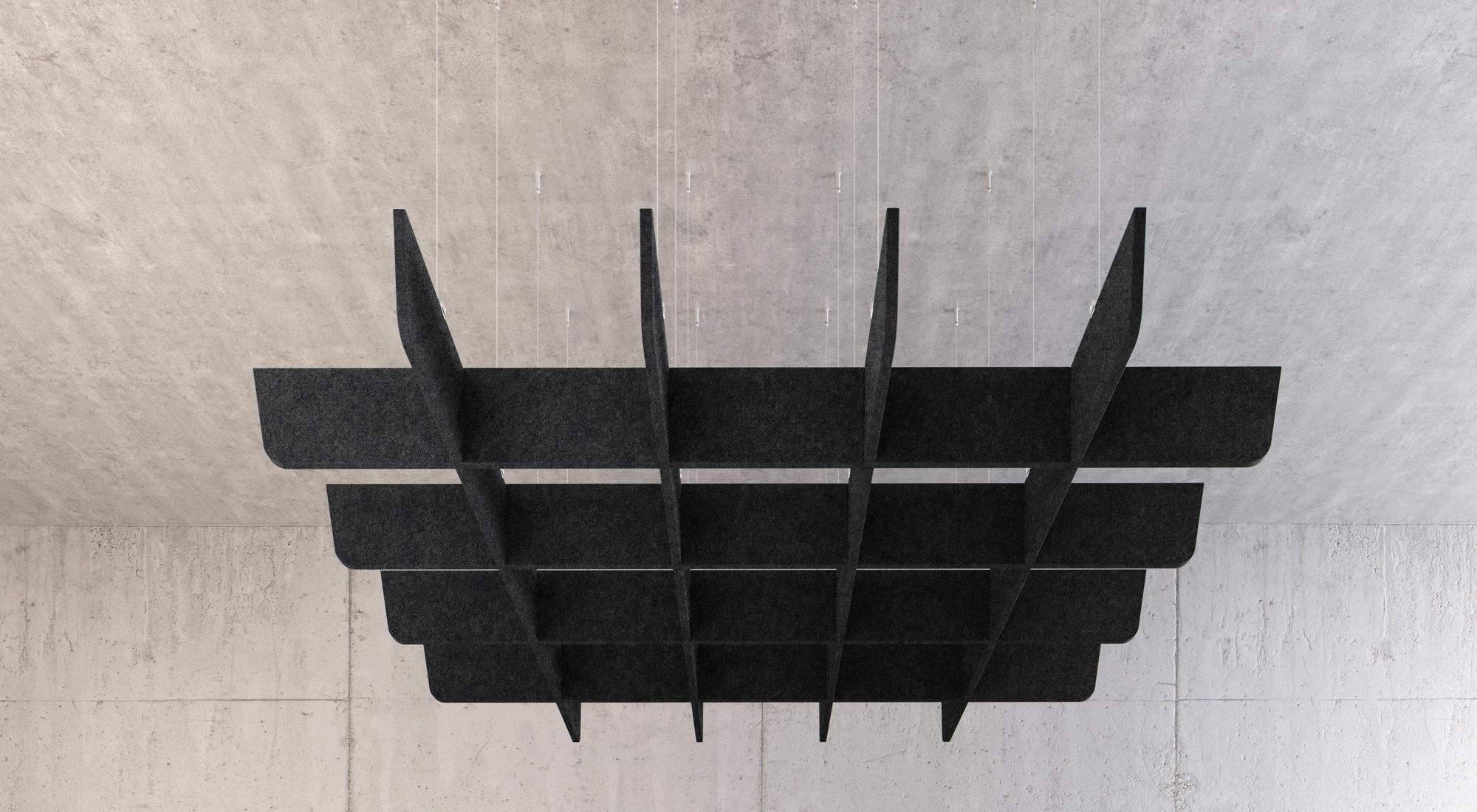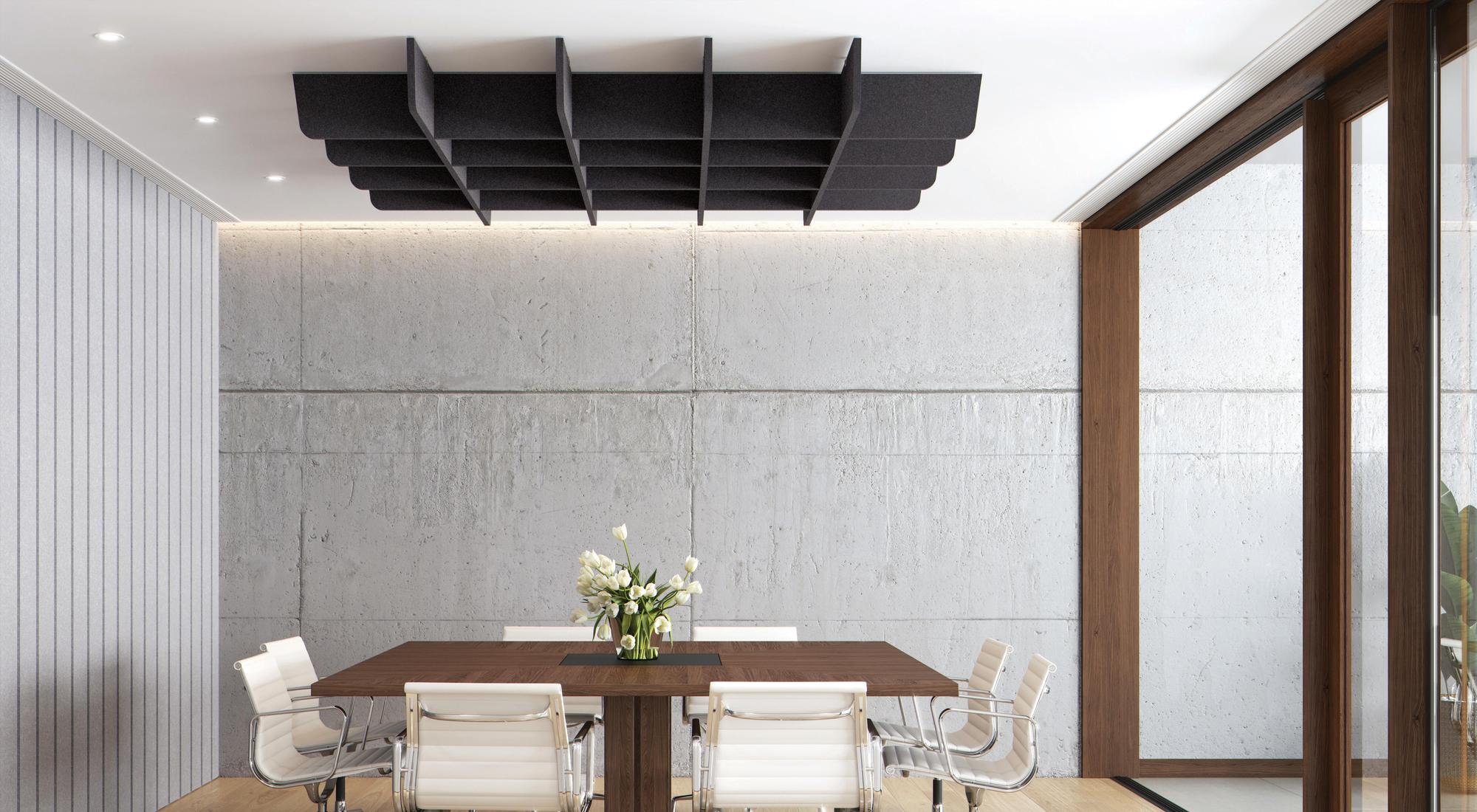 EchoPanel® Element comprises a series of custom cut 24mm EchoPanel® blades that slot together to provide a simple but effective acoustic ceiling solution.
Element can be directly fixed to the ceiling slab or attached to a ceiling grid system with the use of cleverly designed installation clips. An optional suspension kit can be ordered to suspend Element at a height of your choice, allowing it to float and provide sound absorbing benefits to targeted areas.



Dimensions:
Length: 2350mm (+/- 2mm), Width: 2350mm (+/- 2mm), Depth: 215mm (+/- 5mm), Thickness: 24mm (+/- 7%)
Composition:
100% PET (60% post-consumer recycled)
Fire Test Result:
ISO 9705: Group 1
ASTM E84 Unadhered: Class 2 or B
BS EN 13501.1: Classification B - s1, d0
Sound Absorption Test Method:
AS ISO 11654: 2002 (2016)
ASTM C423 - 17
Equivalent Absorption Area (Aeq) in m² Sabins:
Direct fix: 1000Hz = 4.37m²
Weighted Alpha Coefficient (αw):
Direct fix: 0.40, 200mm air gap: 0.35
Sound Absorption Average (SAA):
Direct fix: 0.36, 200mm air gap: 0.35
Noise Reduction Coefficient (NRC):
Direct fix: 0.35, 200mm air gap: 0.35
Sound Absorption Class:
D (Direct fix)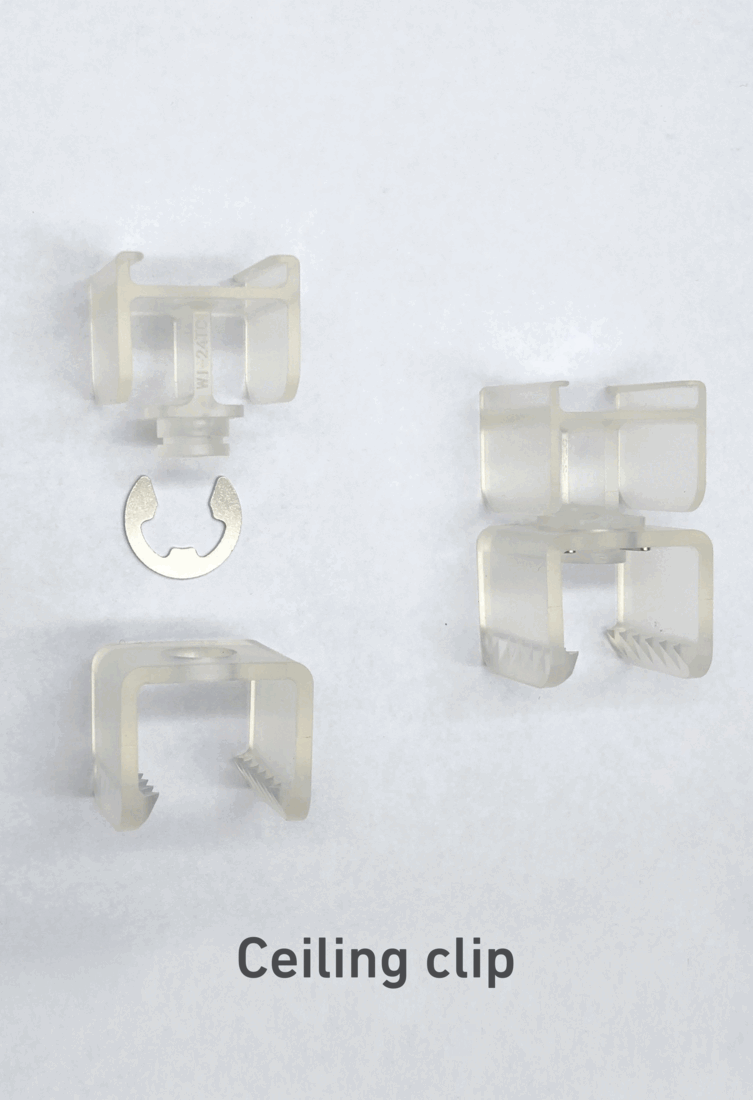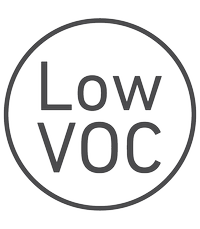 Low VOC Emissions
Products with low volatile organic compounds (VOCs) are less harmful to the environment and human health and contribute to good Indoor Air Quality (IAQ).
Explore flexible office acoustic solutions