Embossed Acoustic Panel Series wins architecture design awards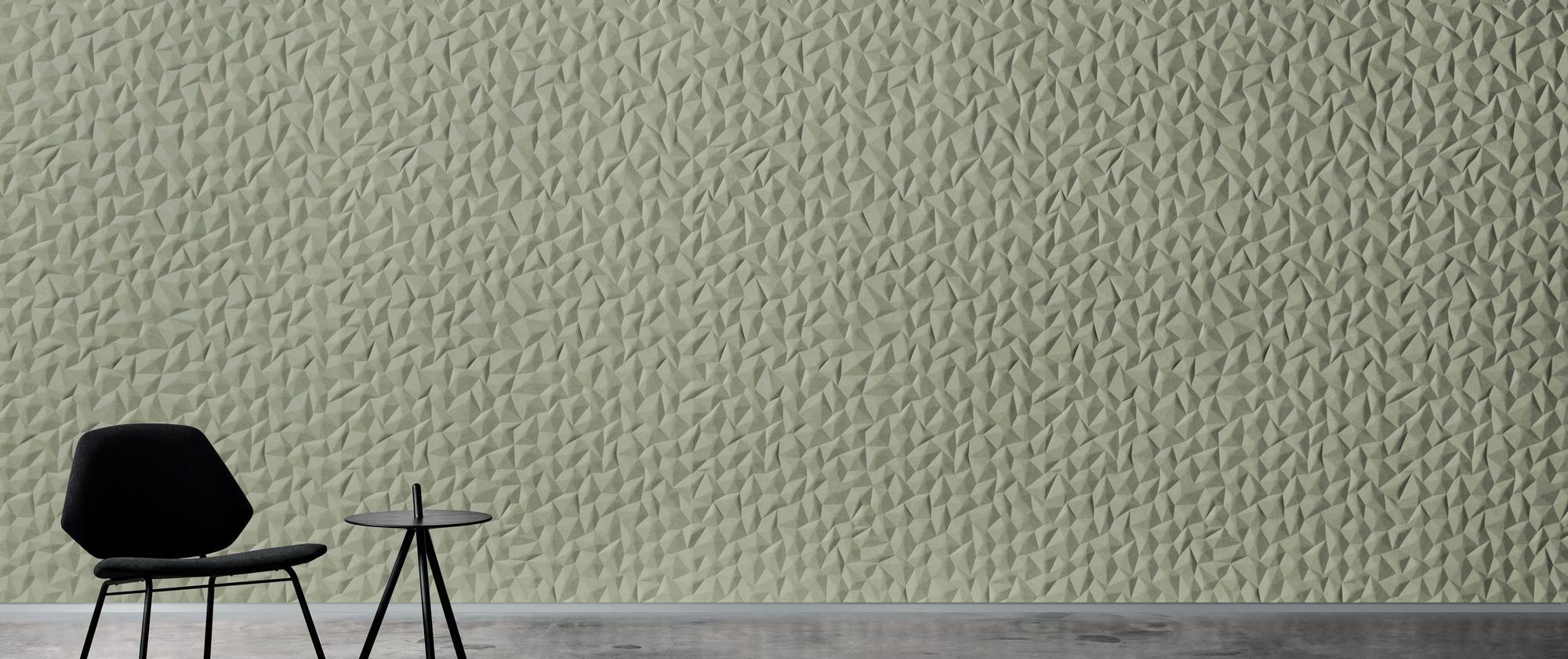 Concluding 2021, Woven Image's three uniquely designed embossed panels; Zen, Ion and Gem have again received reputable design accolades.
Embossed acoustic panels deliver innovative design aesthetics; exceptional sustainability credentials; acoustic performance; global market appeal and compliance. It did not take long for them to be recognised for their remarkable attributes. The series has already won awards for:
The Object category at INDE Awards 2021
Workplace Dezeen Awards, 2020
FX International Interior Design Awards, 2020
Architzer's A+Product Award's celebrate cutting-edge technology and material longevity because great buildings rely on these important elements. This award category conveys that which matters most to interior architects, highlighting the most trusted and innovative product designs within the industry. A+Product winners indicate those products ideal for architecture. Specifically, the Woven Image embossed acoustic panel series is key to creating commercial spaces that inspire and provide outstanding acoustic comfort.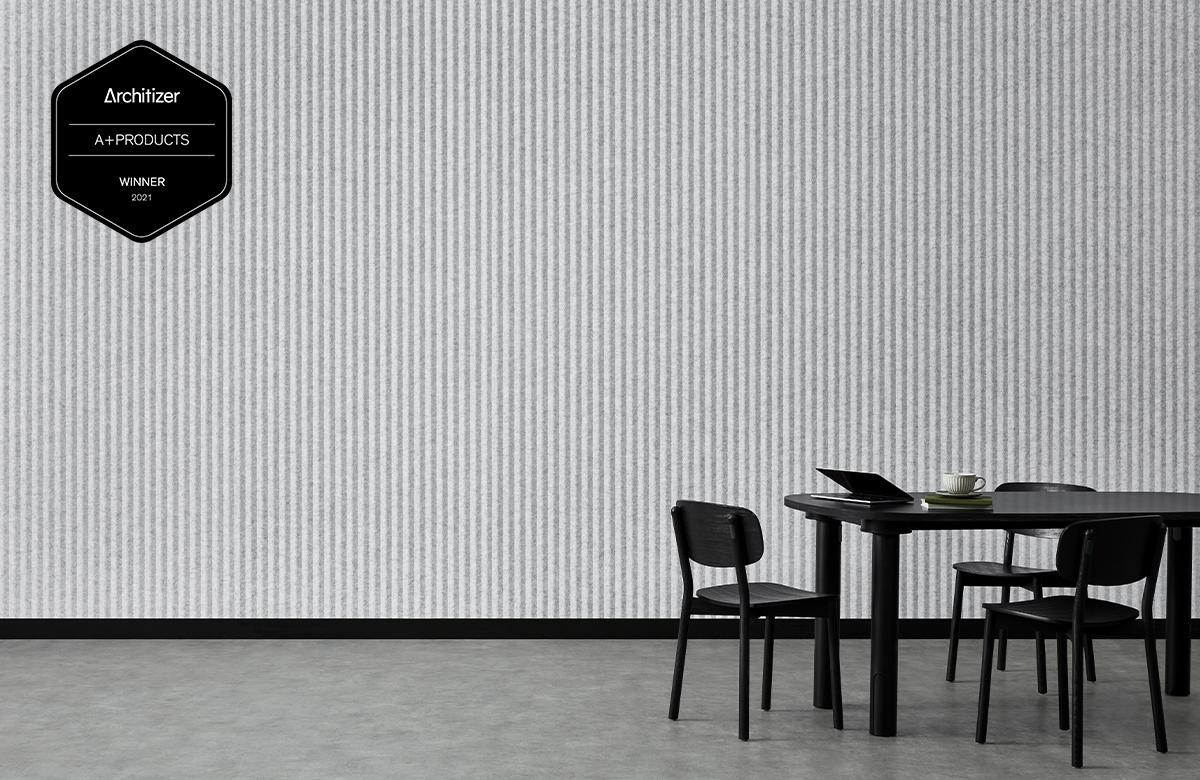 Woven Image's embossed acoustic panel collection, including Zen, Ion and Gem is now the proud winner of:
A+ Products Award: Acoustics categories, Architizer 2021
A+ Products Award: Wall Coverings categories, Architizer 2021
The architecture industry requires unique, innovative, functional and sustainable products to incorporate into new designs to progress the world of architecture forward to bigger and better things. Woven Image embossed walls hold true to this by their longevity in materials and design. With thoughtful design language incorporated into each new panel, they excel in their ability to turn a room from bland to inspiring.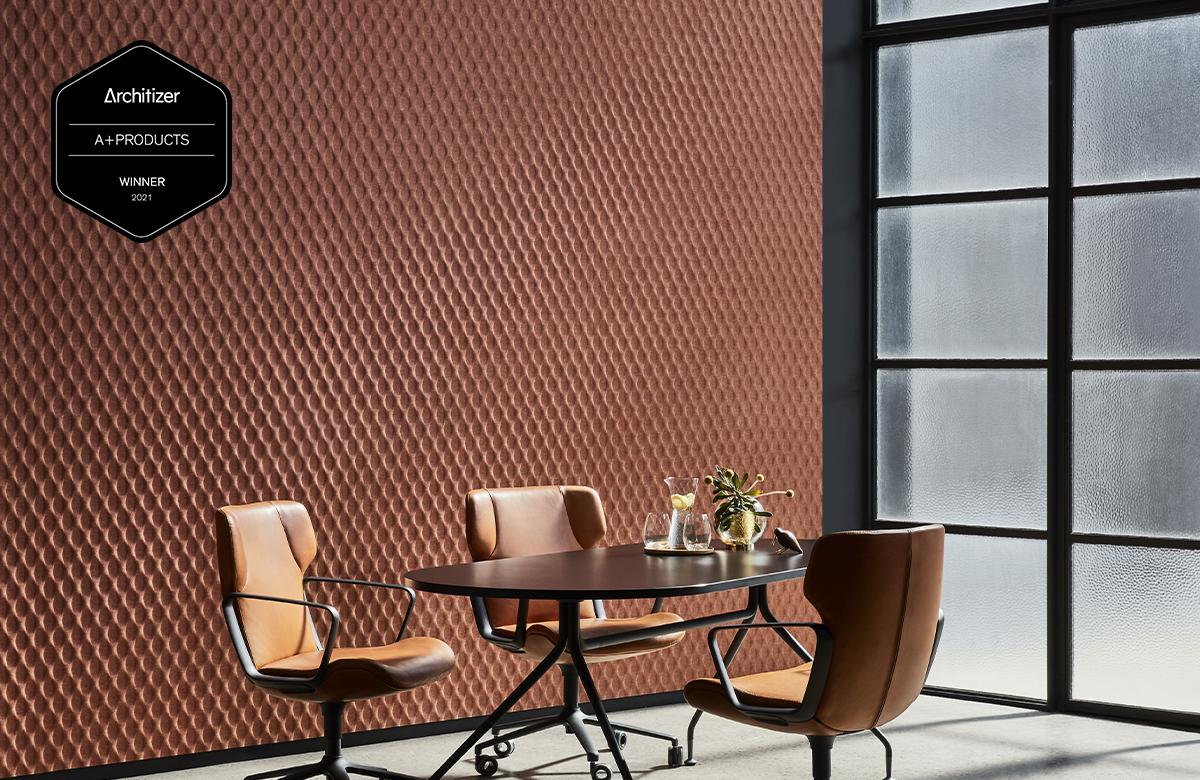 Also, embossed panels are versatile and easily tailored to the inspiration of architects and designers. As finished products, these design-led interior finishes are ready for install, alternatively they can be creatively cut and uniquely installed. They hold great capacity for coordinating with off-the-shelf lighting, furnishes, floors and ceilings. Colour selection is made easy with the broad range of on-trend colours and timeless neutrals. Walls can be colour complemented among themselves or alongside other materials.
Functionality in design never runs short for architects and designers. In an increasingly busy world, the search for unique spaces that provide relaxation and peace are on the rise. Fitting right into this need by being delights to the eyes and restful for the ears, are the embossed panels. Depending on project requirements and desired acoustic comfort, panels can be installed with air gaps or backings to increase the degree to which sound reverberation in a room is managed. Embossed panels have been tested and its performance declared by global industry standards, achieving a Weighted Alpha (αw) and NRC value up to 0.75, showing that the panels absorb 75% of reverberated sound across a range of frequencies. They effectively absorb the range of workspace noises commonly heard like talking and ringing phones. Acoustic comfort in workplace design is key for prompting innovative contemplation – a circular economy within design itself. Their sustainable material makeup reveals another functional element, with each panel being up to 51% recycled plastic.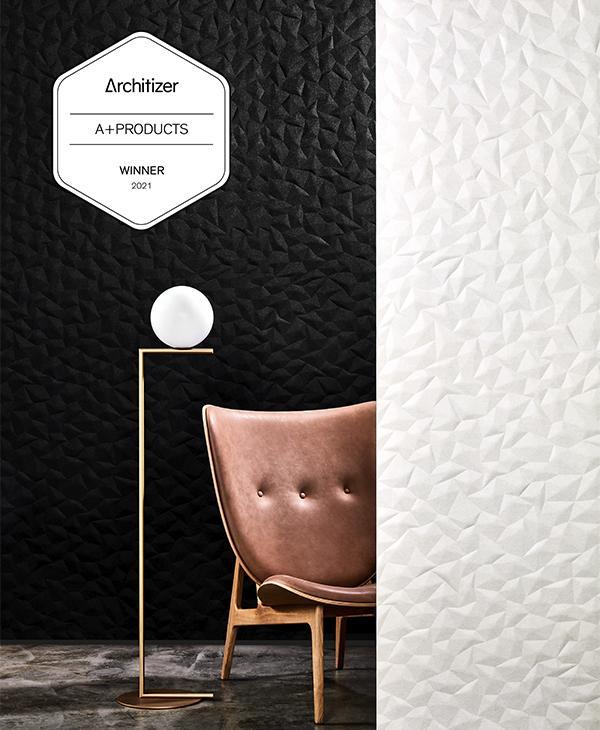 The architecture industry is increasing in its need for sustainable design. The collection is manufactured using repurposed obsolete machinery to create the embossed design, in an R&D and production facility, utilising solar energy and recycled materials. With low VOC and being Red List Free, embossed panels have published ingredient transparency through Declare and are third-party certified by Global GreenTag™ ensuring the products' ingredients and supply chain have been assessed for environmental, social and Building Code compliance. Each embossed panel produced diverts 235 single-use plastic bottles from global landfill and waterways.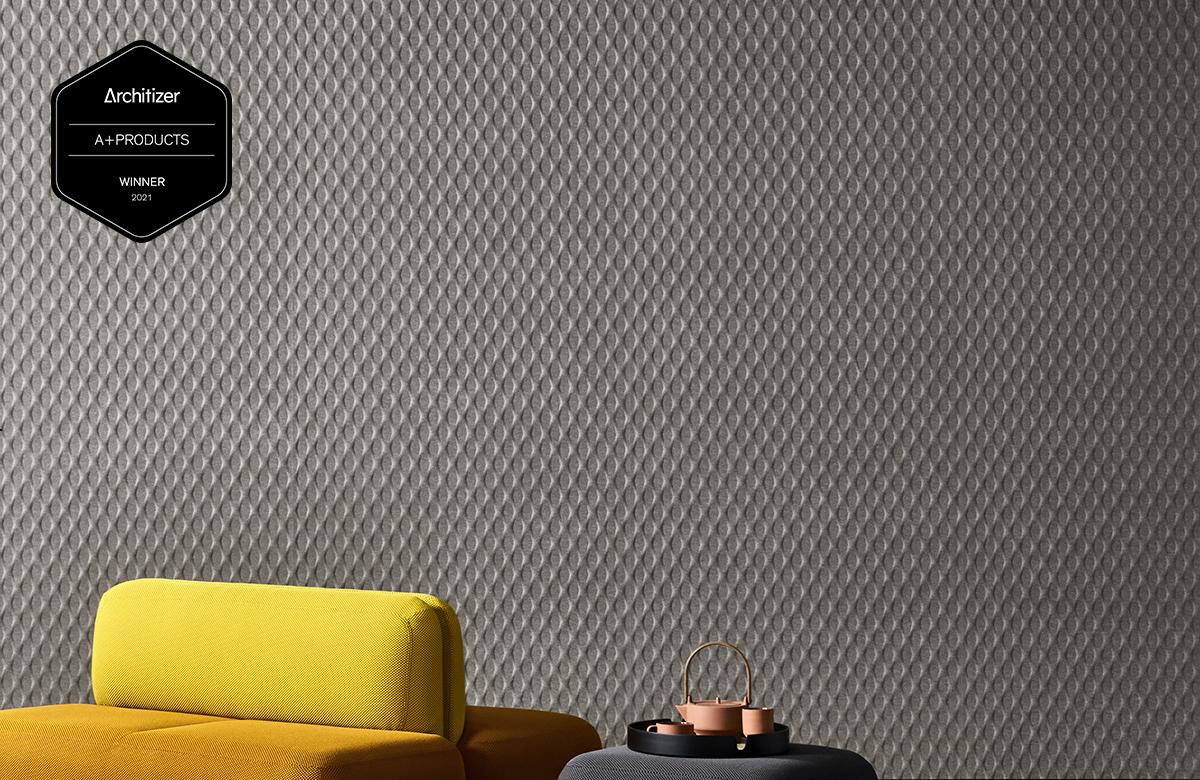 This collection has been consistently specified and installed on numerous projects globally, with applications ranging from standard, operable walls, workstation screens and in acoustic lighting design. The acoustic sound-absorption properties, design-led aesthetic and sustainable makeup of this range substantiates its consistent victory in architecture design awards. It is why interior designers are choosing the embossed acoustic panel collection and why the 10th annual year of the Archtizer Award's, saw fit to recognise them with the A+Product Award's.