Array brings wow-factor to open floor show suite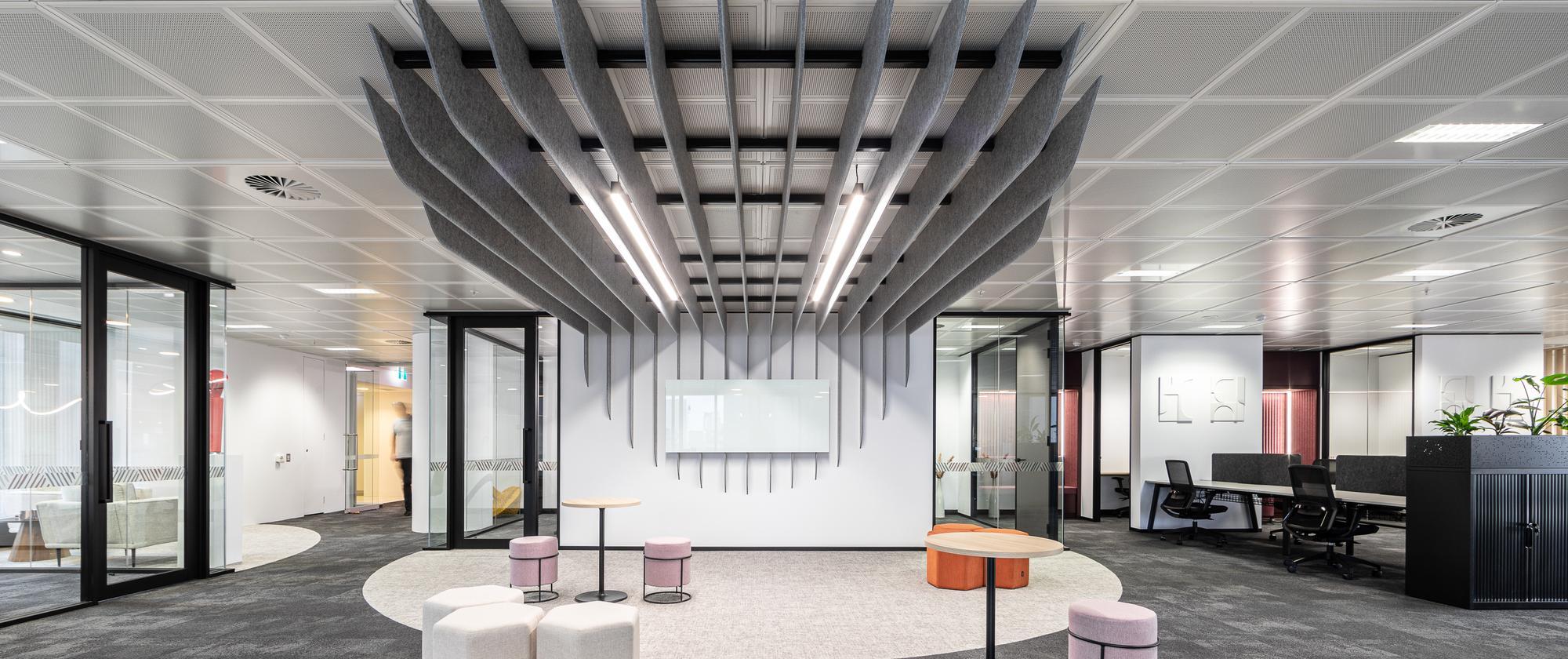 Project Information
Location: Perth, Australia
Products used: Array 24mm (Beam & Wedge), Zen Embossed Panel & EchoPanel® 24mm
Designer: Hub Interiors
Installer: Project West
Date: 2023
Photography: Ryan North Photography
Hub Interiors designed this unique, versatile and sophisticated open plan show suite in one of Perth's most prominent buildings. Woven Image's Array 24mm (colourway 442), in baffle designs Beam and Wedge, is a focal ceiling feature of this exquisite space. They serve the show suite users by absorbing sound and beautifully designating a functional open-floor collaborative area. The acoustic ceiling baffles continue downward into the wall, creating clean silhouettes and sleek lines that compliment other vertical linework in the workplace design.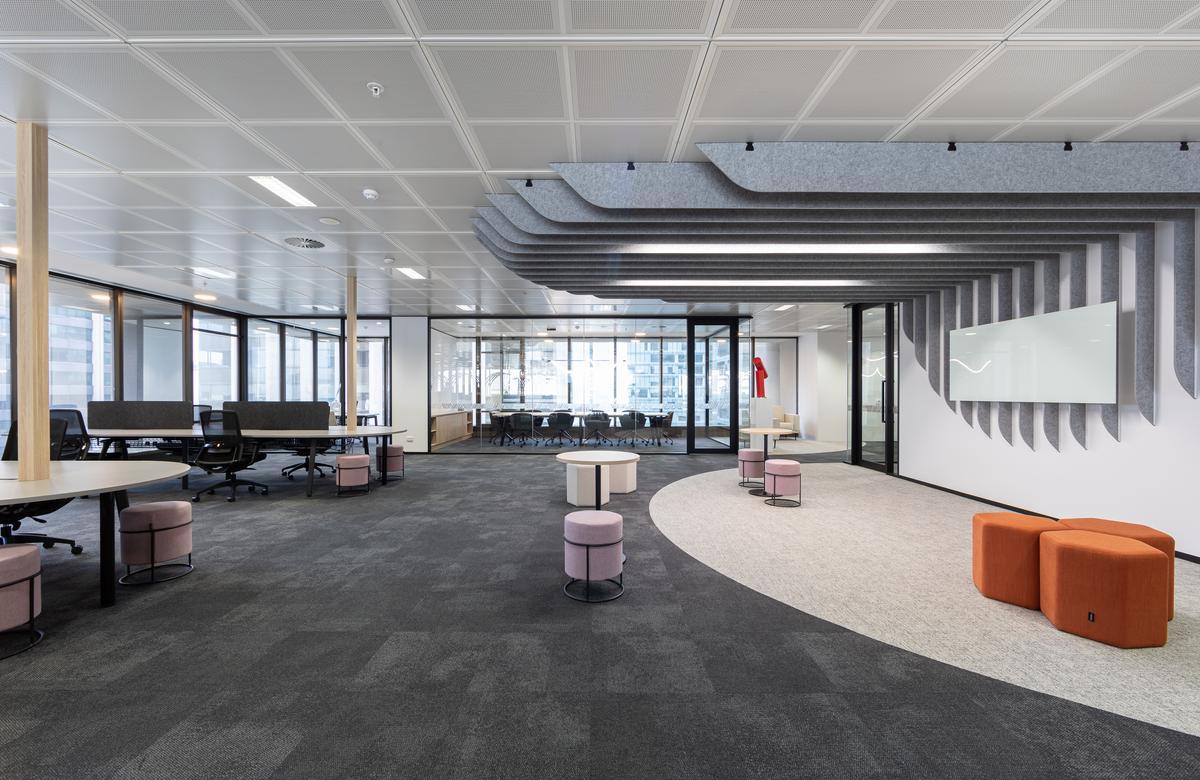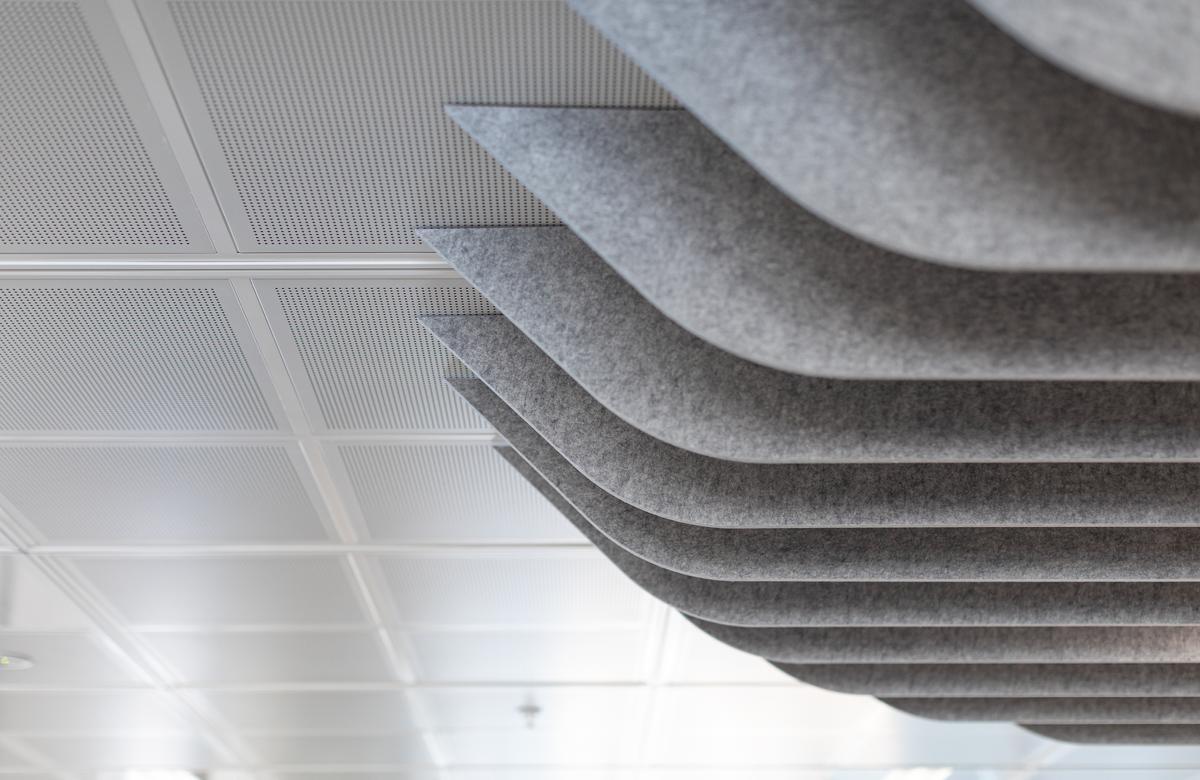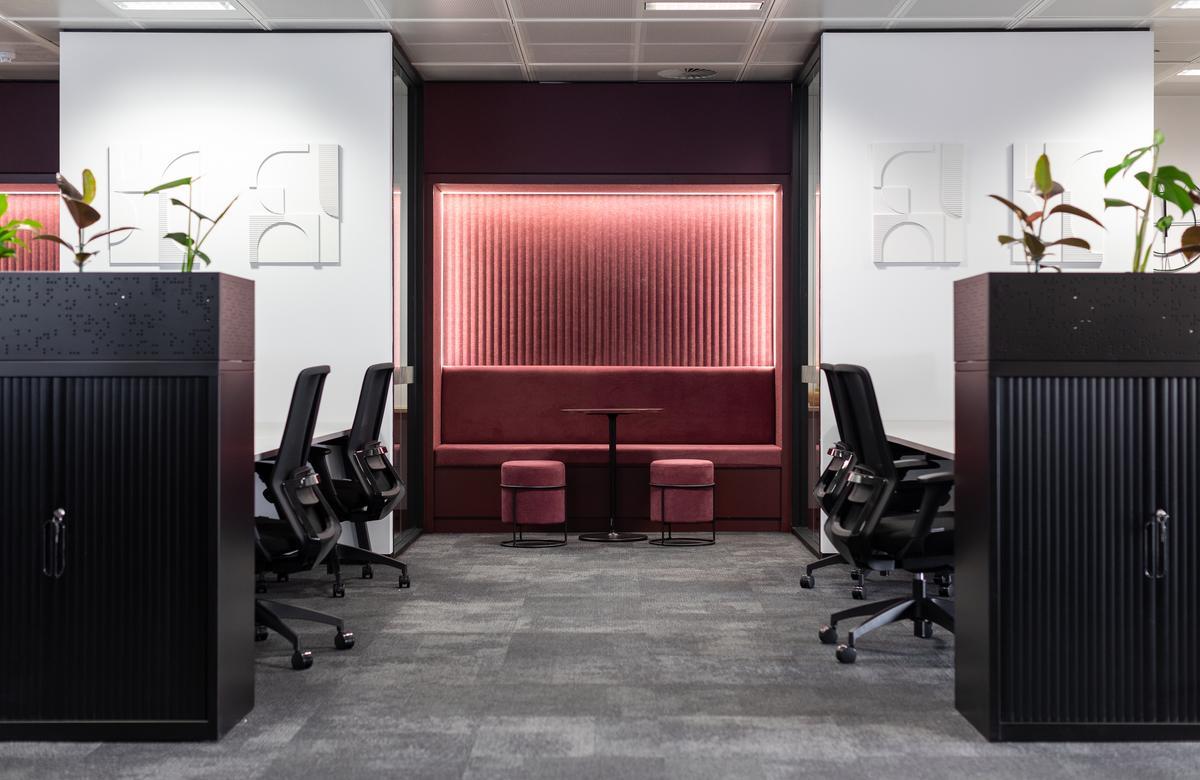 Decorative acoustic panel Zen certainly delivered more wow factor. The popular embossed wall panel gave form and texture whilst colour matching with surrounding panels of EchoPanel® 12mm to create elegant, stand-out booths in wine red (colourway 269). Its lighting accentuated the booth and contrasted the light and shadow along the embossed panel, emphasising its classic ribbed form.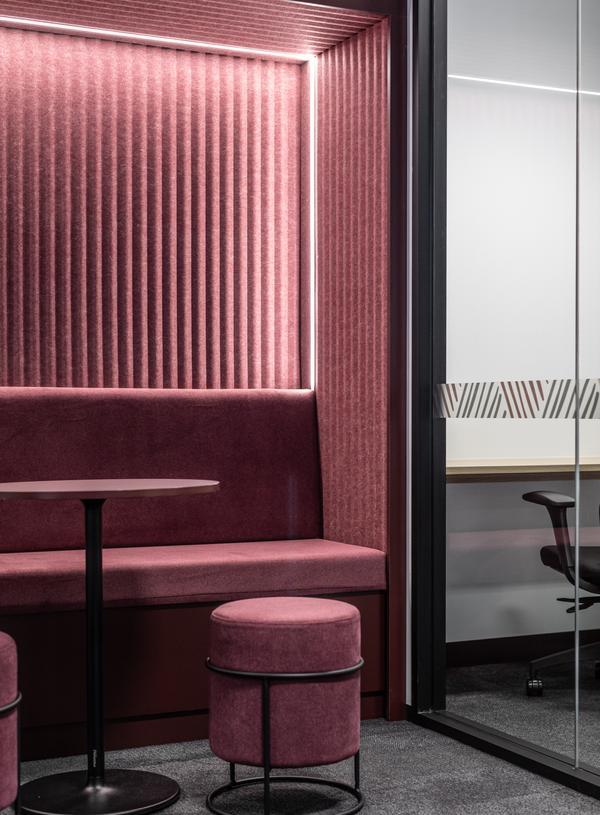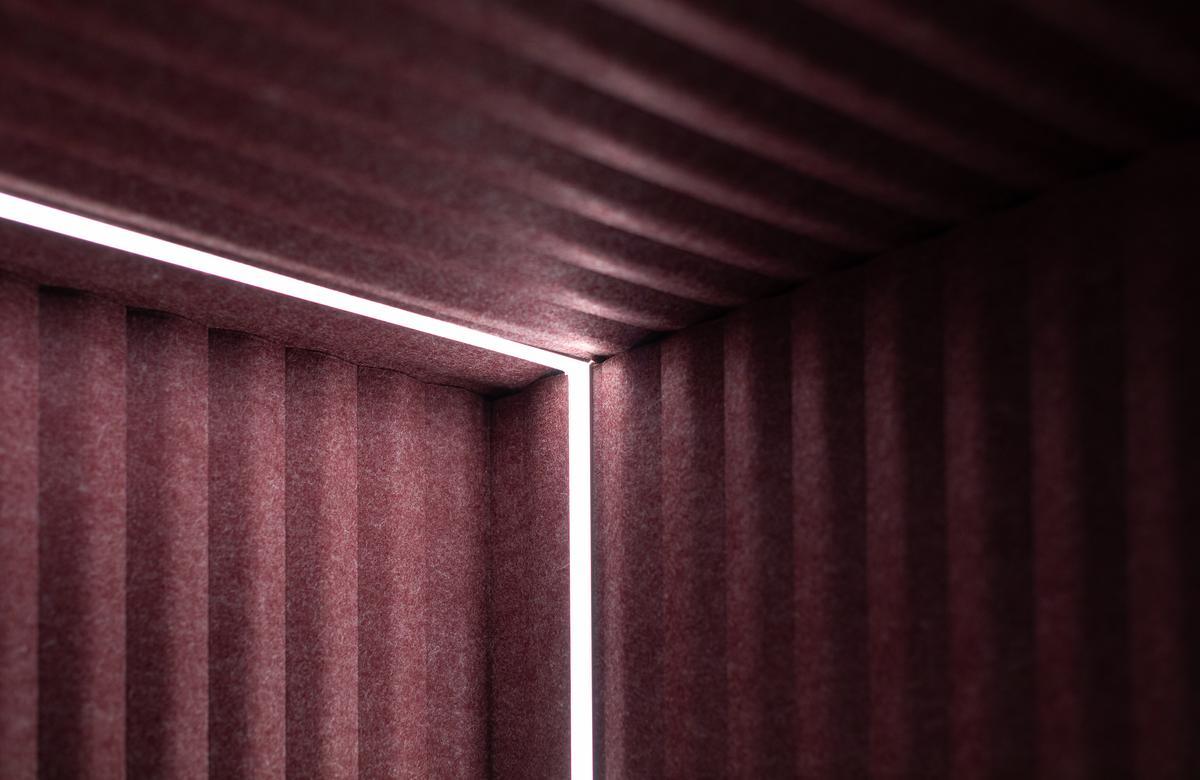 Adding the final touch of acoustic benefit and appeal to the space, are the EchoPanel® workstation screens (colourway 542). These grant visible and verbal privacy, aiding individual work. Their simple design makes a big impact overall, increasing the functionality of the show suite without compromising its versatility.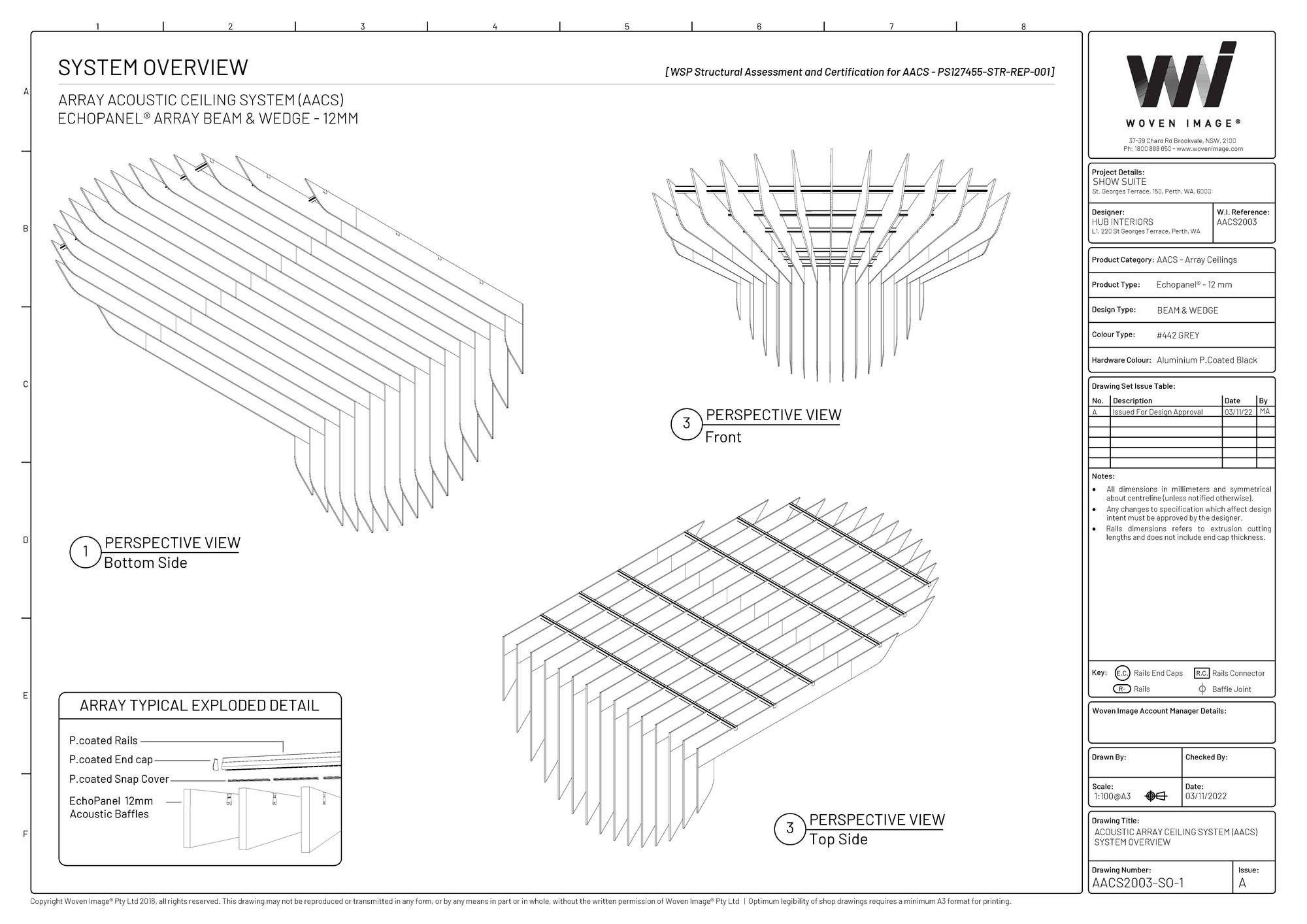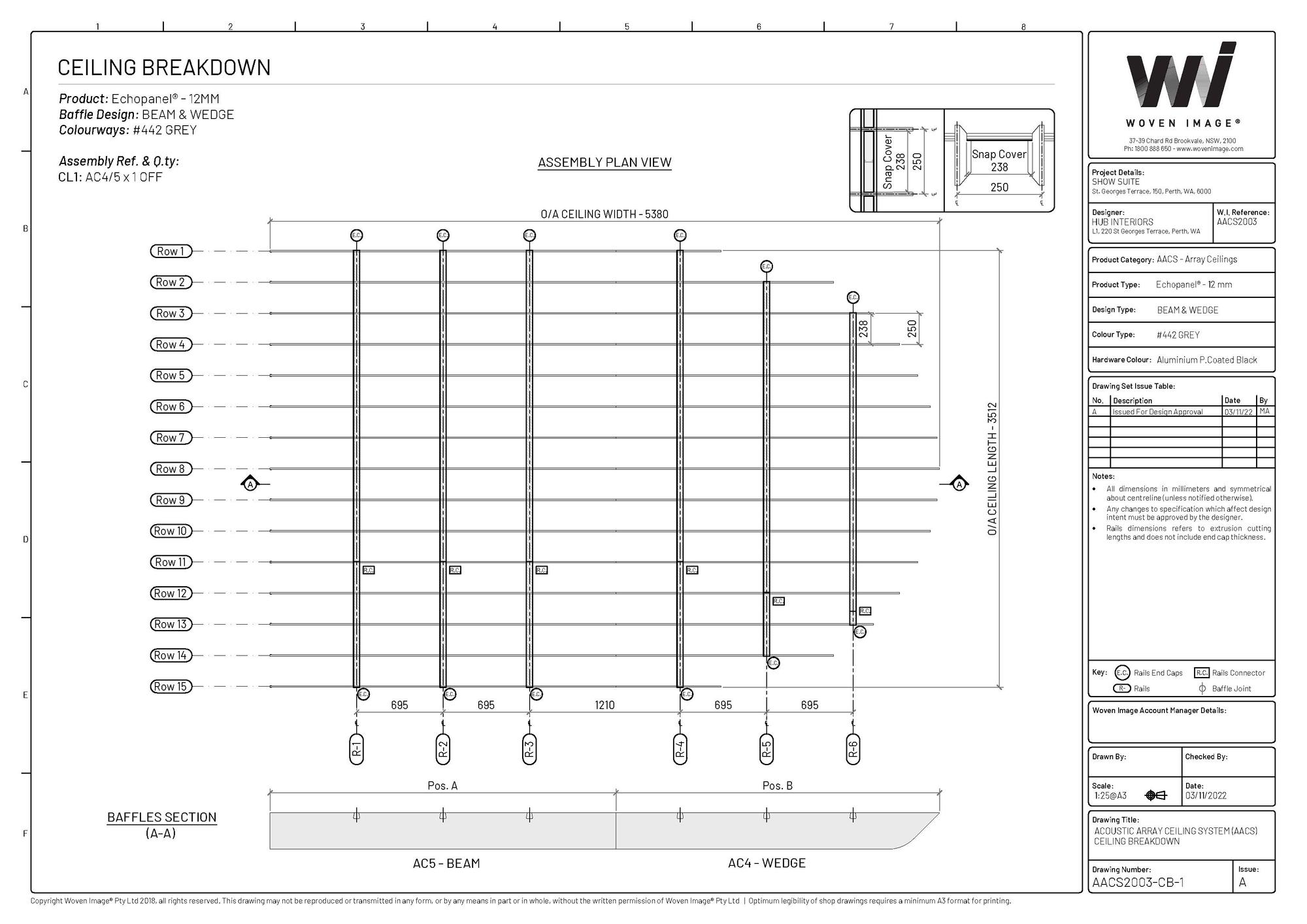 Woven Image is empowering architects and interior designers around the world to bring their clients projects to life. The in-house Commercial Services team manages queries and quotations and provides advice, industry expertise and precision in producing technical plans and drawings using CAD software. This team allows ideas to turn into reality, using either our vast range of beautiful finishes, or bespoke designs, shapes and colours to create truly unique spaces, always according to specification. By liaising with designers, operations and contractors, the Woven Image Project Delivery team then ensure project materials are met on time, so that clients receive their desired project as functional, accurate and beautiful.