Bespoke acoustics in Birmingham Office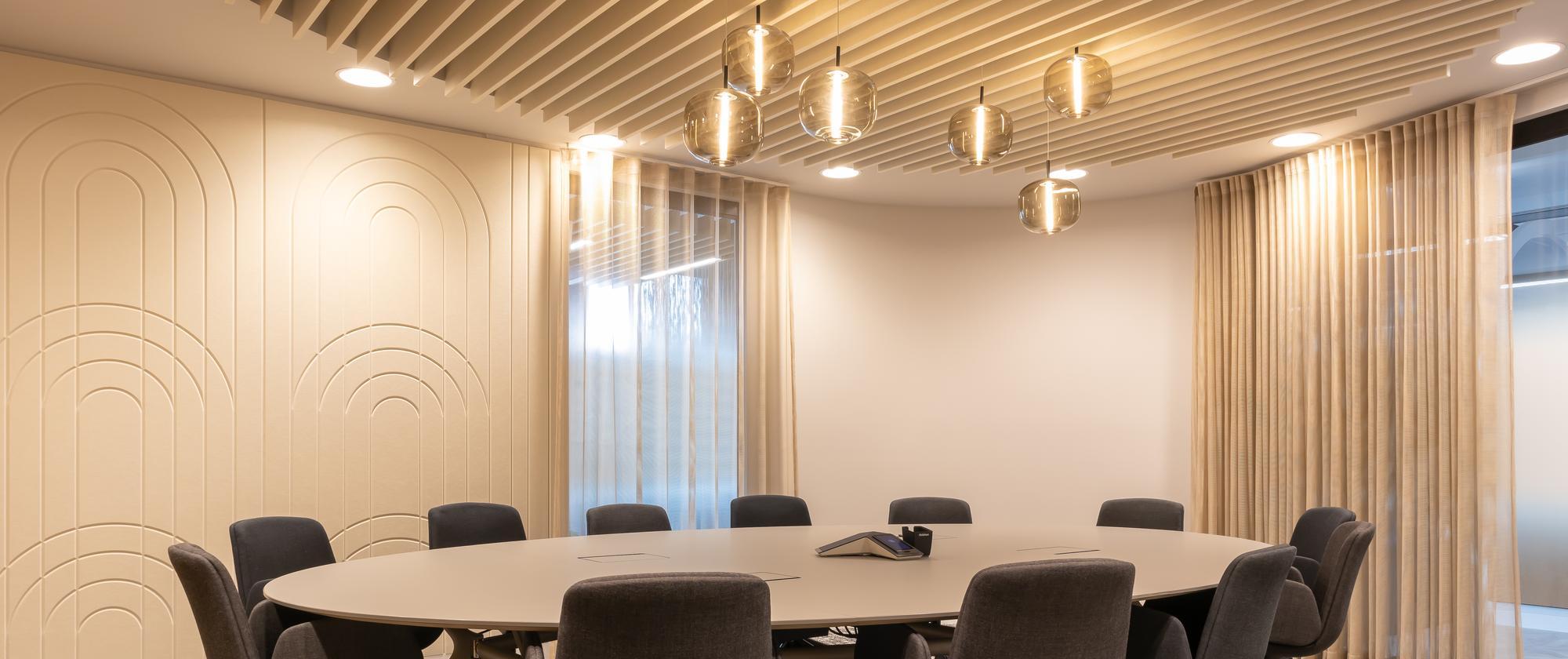 Project Information
Location: Birmingham, United Kingdom
Products used: Groove 45 Tiles, EchoPanel® Empire and EchoPanel® Ceiling Baffles
Designer: Overbury
Installer: The Collective
Date: 2022
Photography: Overbury
Woven Image acoustic finishes were selected to create bespoke acoustic solutions for office fit-out experts, Overbury, in their main boardroom and meeting room areas in Birmingham.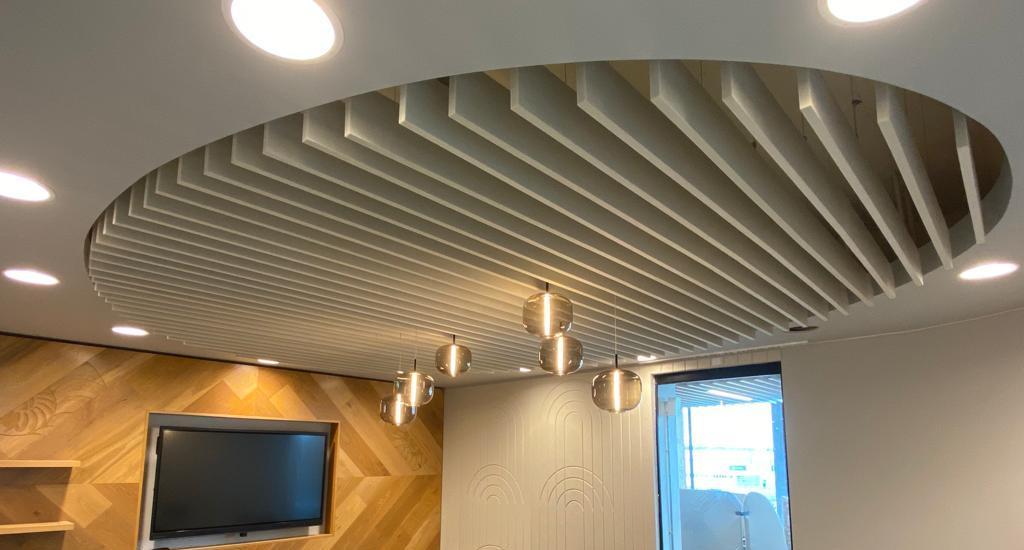 For the ceiling solution a bespoke baffle design was created using EchoPanel® 24mm. This required exact precision at both manufacturing and installation to create the desired effect. The design details were very specific and The Collective, our UK distribution partner, had to focus particularly on the alignment of the pattern during installation. The results were extremely successful due to meticulous attention to detail from both teams.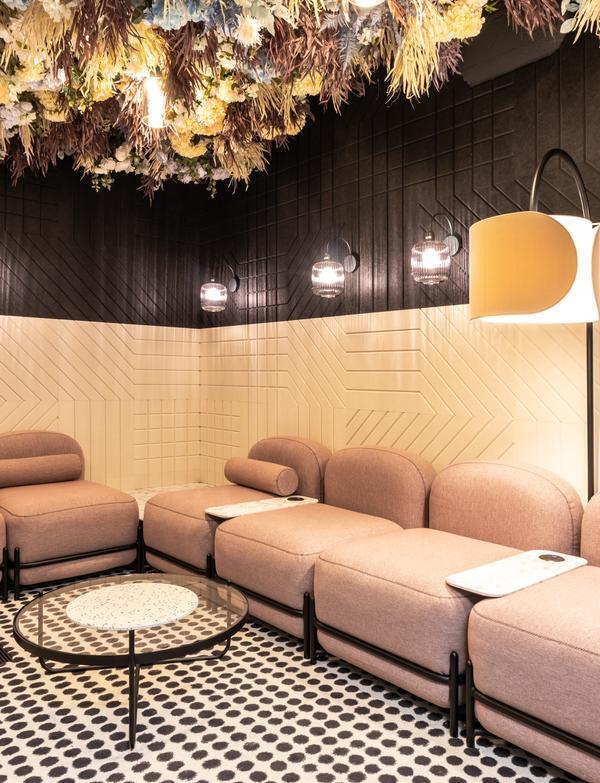 A combination of Woven Image's acoustic panels and tiles, Groove 45 tiles and EchoPanel® Empire were used, alongside custom cuts of EchoPanel 12mm for a truly unique wall design. The chosen two-tone colour contrast of cream and onyx makes for an inviting, warm and sophisticated atmosphere.
The Birmingham office is now elegantly finished with high performance acoustic materials that preserve speech intelligibility and absorb excess sound, create an inspiring place of productivity.