Acoustic comfort was key for University's central hub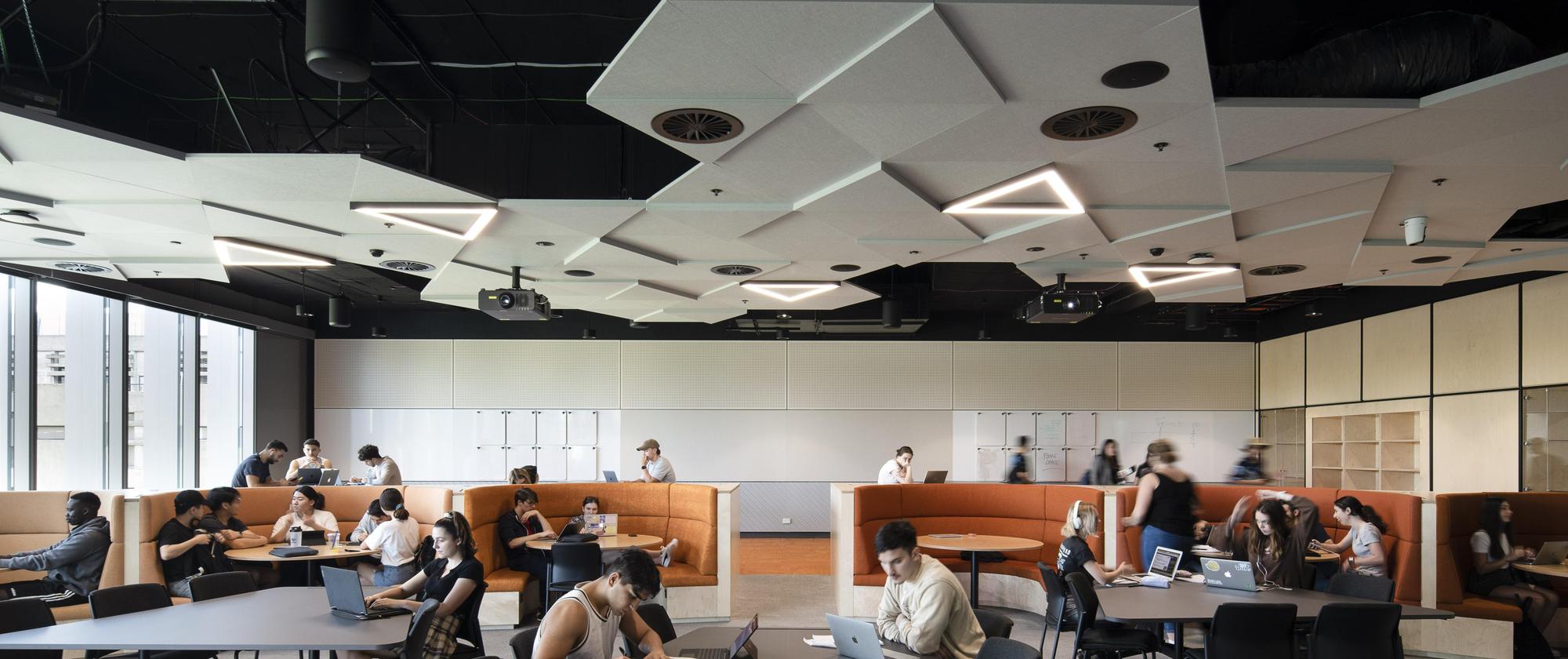 1 Central Courtyard (1CC) at Macquarie University is the newly dedicated learning and teaching hub designed by Architectus. 1CC comprises of 24 new classrooms, student study spaces, integrated food and beverage zones, and a graduation hall. This building has defined the future direction for learning and teaching at Macquarie University.
The projects scale and use made acoustics a major design consideration, to ensure reverberated noise is controlled in shared and private spaces. Each classroom ranges in occupancy from 30 to 90 people, with hundreds of students bustling through the building daily. Architectus' design team used EchoPanel® 12mm, EchoPanel® 24mm and EchoPanel® Meridian in a variety of applications; ceilings, walls, and joinery. This aided in creating an environment that is comfortable to learn and study in, both on an acoustic and design level.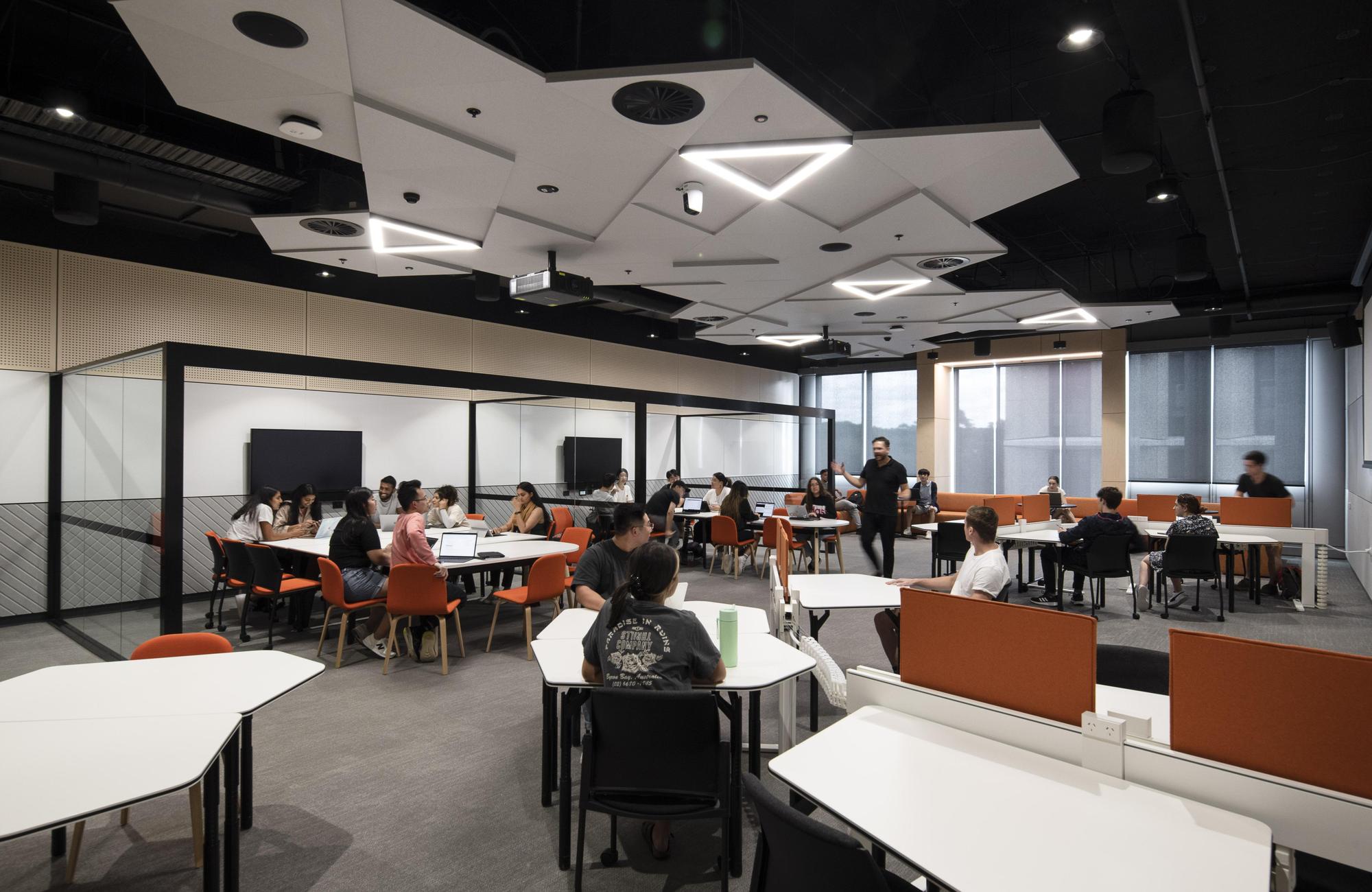 Architectus, FDC and Interior Works found EchoPanel® easy to specify and install, in this complex and finely detailed project. Panels were cut on site, and integrated onto swinging and sliding panels in classrooms, and custom ceiling installations. Digital prints were also applied to EchoPanel®, to tie in all the interior elements of the space.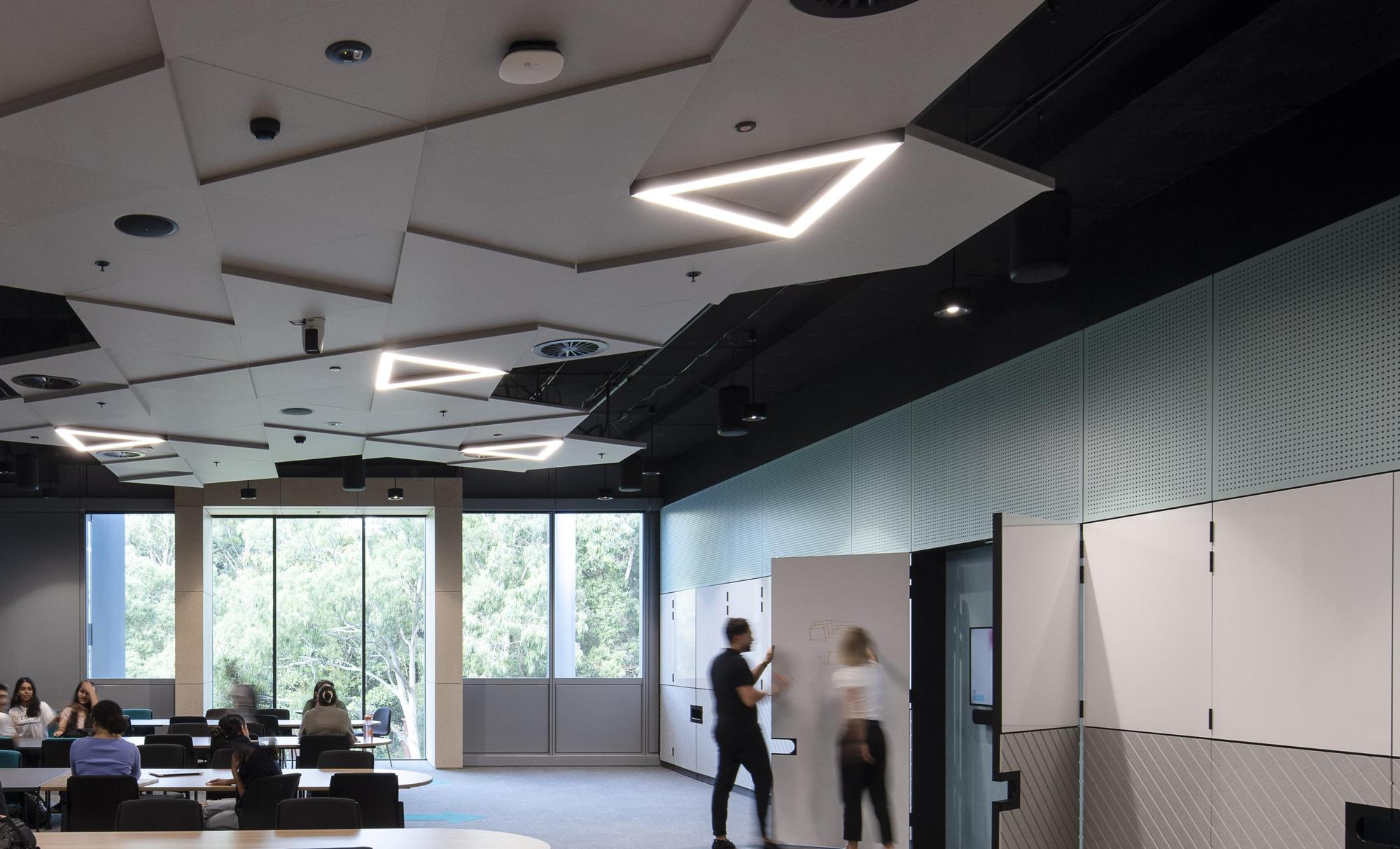 EchoPanel® products have helped transform Macquarie University's central courtyard to become a lively and vibrant hub of the university. A place where students are inspired to learn, study and socialise; an environment that considers acoustic comfort and aesthetics.
This project showcases the versatility of EchoPanel® products, being applied to multiple surfaces, custom cut, printed and installed to suit the needs of the occupants.