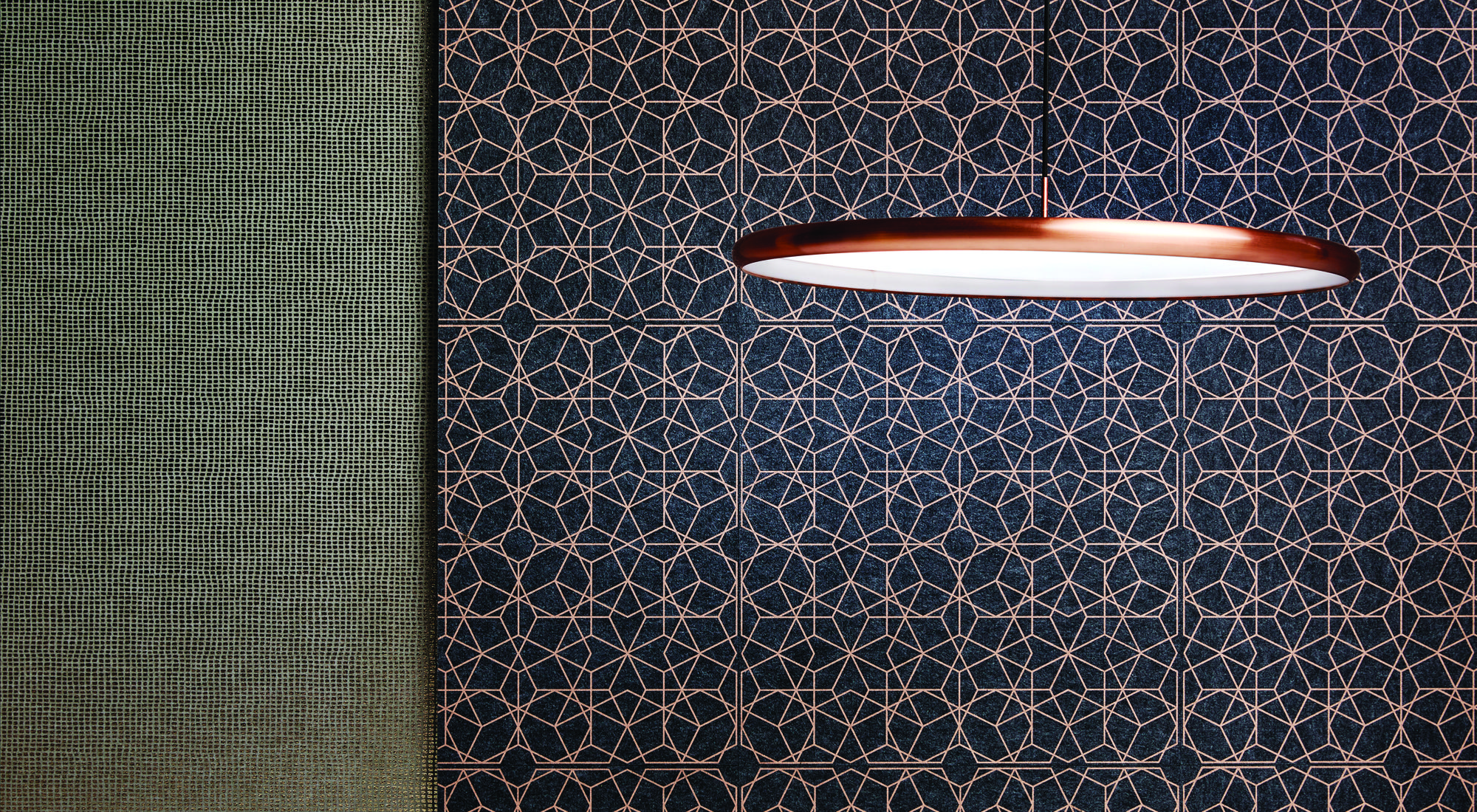 Kaleidoscope is a 550mm x 550mm acoustic tile with a recycled acoustic backing and Mura face.
The angular crystalline design is achieved through intersecting lineal shapes, that pattern-match in multiple directions. Kaleidoscope is ideal for feature wall applications in a variety of commercial spaces, and comes in 6 stunning colourways that are printed using low VOC pearlescent or matte pigment inks.






Designer:
Woven Image (Amy Saunders)
Dimensions:
Length: 550mm (+/- 2mm), Width: 550mm (+/- 2mm), Thickness: 9mm (+/- 7%)
Composition:
100% PET (68% recycled)
Fire Test Result:
ISO 9705: Group 1
GB 8624 B1
BS EN 13501.1: Classification C - s1, d2
ASTM E84 Unadhered: Class 2 or B
Sound Absorption Test Method:
AS ISO 354: 2006 (R2016)
Weighted Alpha Coefficient (αw):
Direct fix: 0.25 (H)
Sound Absorption Average (SAA):
Direct fix: 0.32
Noise Reduction Coefficient (NRC):
Direct fix: 0.30
Sound Absorption Class:
D (Direct fix)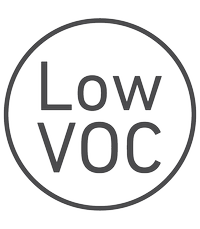 Low VOC Emissions
Products with low volatile organic compounds (VOCs) are less harmful to the environment and human health and contribute to good Indoor Air Quality (IAQ).
Other faceted angle designs