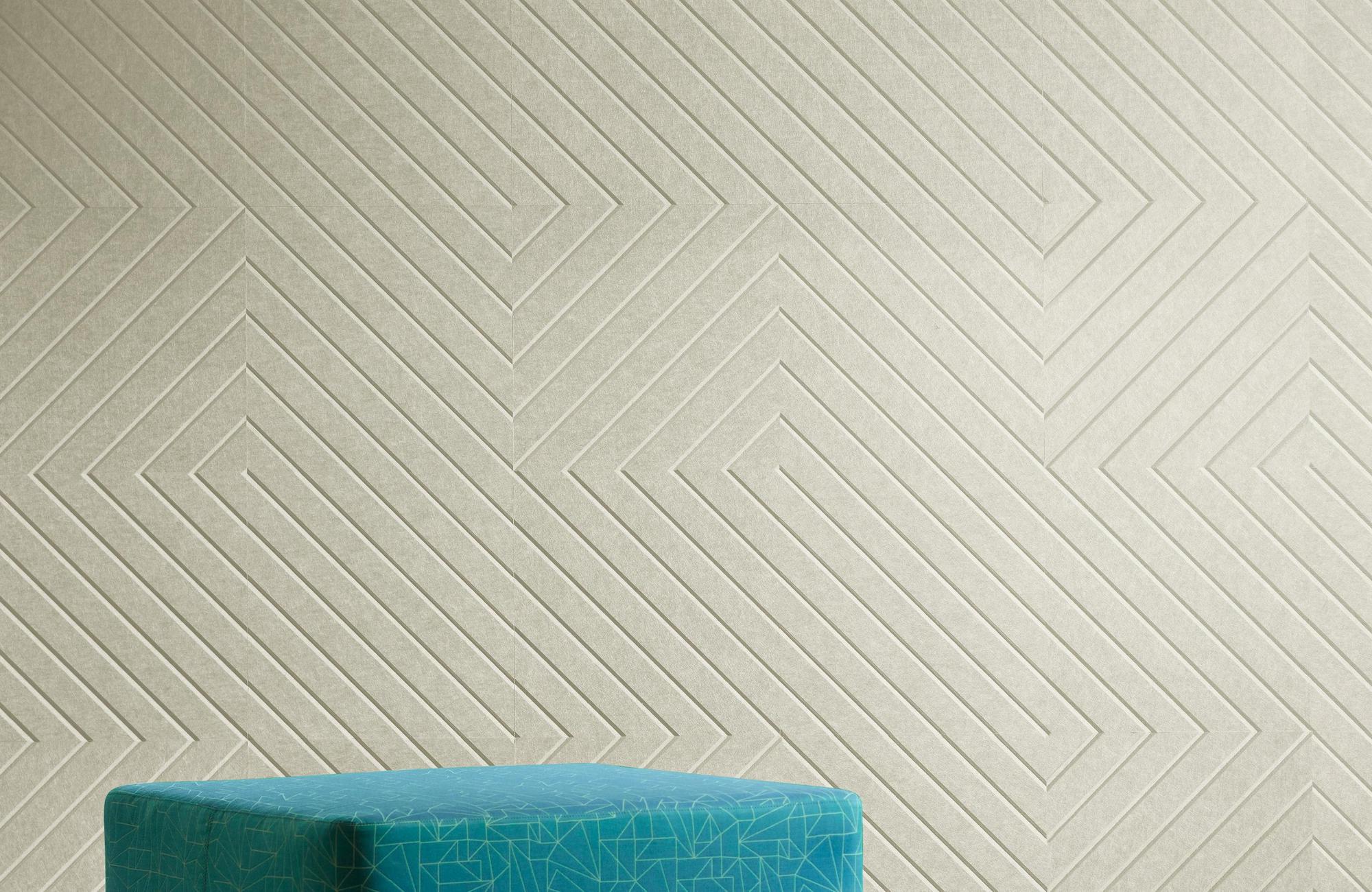 Groove 45 is a 550mm x 550mm acoustic tiles that features a beautiful 45 degree precision cut v-detail.
Tiles can be installed uniformly, rotated to create a herringbone pattern or other unique designs, they are ideal for creating feature walls or pinboards. For larger scale applications we recommend using EchoPanel® Meridian.







Dimensions:
Length: 550mm (+/-2 mm), Width: 550mm (+/- 2mm), Thickness: 12mm (+/- 7%)
Composition:
100% PET (60% post-consumer recycled)
Fire Test Result:
AS 1530.3
BS EN 13501.1: Classification B - s1, d0
GB 8624 B1
ISO 9705: Group 1
BS EN 45545-2 + A1 Annex C: CIT: 0.05
Sound Absorption Test Method:
AS ISO 354: 2006 (R2016)
Weighted Alpha Coefficient (αw):
EchoPanel® 12mm achieves: Direct fix: 0.30 (MH)
Sound Absorption Average (SAA):
EchoPanel® 12mm achieves:
Direct fix: 0.43
Noise Reduction Coefficient (NRC):
EchoPanel® 12mm achieves:
Direct fix: 0.45
Sound Absorption Class:
D (Direct fix)
Additional Acoustic Information:
Sound Absorption Class result is based on EchoPanel® 12mm. MH = Mid to High Frequency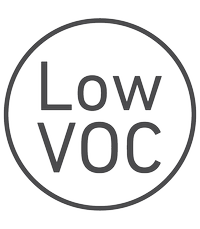 Low VOC Emissions
Products with low volatile organic compounds (VOCs) are less harmful to the environment and human health and contribute to good Indoor Air Quality (IAQ).
Looking for v-groove designs?