WMK specifies our sustainable finishes for SAP Sydney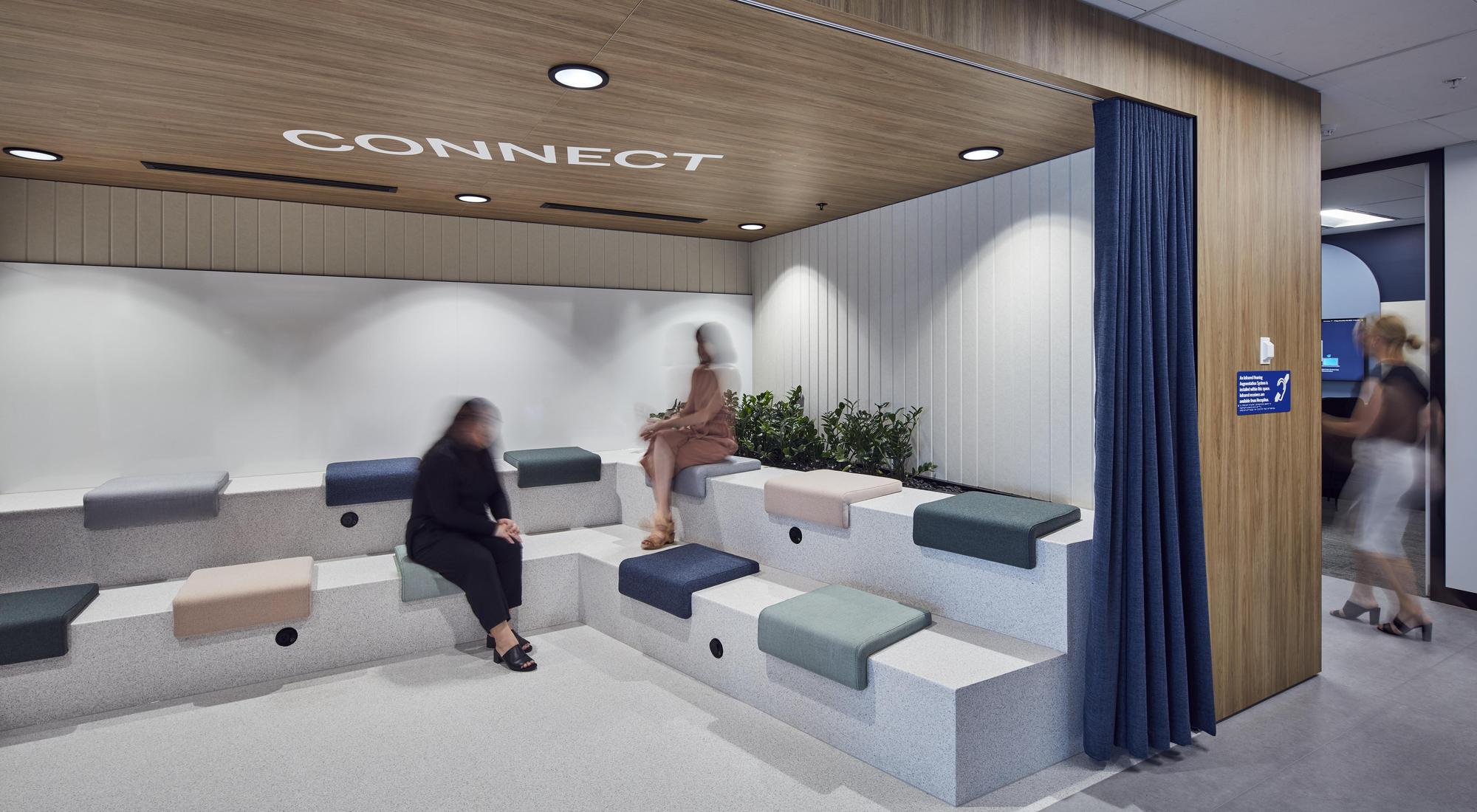 WMK was engaged by SAP to redesign their three-level office in Sydney, with a mandate to highlight the company's importance to self-connection, health, and wellbeing. Throughout the multi-levelled office, there are a variety of work zones, and a central staircase connecting each level with a collaboration zone. A myriad of Woven Image products were used in this redesign to help the overall acoustics and visual aesthetics of the workplace.
The client wanted a central 'spine' throughout the workplace for both clients and staff to utilise, to feel easily connected to all levels. To achieve this successfully, acoustic comfort was a major consideration in the design brief.
Acoustic panels, EchoPanel® 12mm and EchoPanel® Longitude were specified for the acoustic control of central areas, collaboration zones, and meeting rooms. With optimal sound absorption performance, EchoPanel® is a trusted product for these types of work spaces.
Terrain, 2.5mm semi-rigid panels made from 50% Flax and 50% Polypropylene, were used in larger meeting rooms at SAP. The cream flax fibres created a natural speckled finish, giving the walls an organic feel.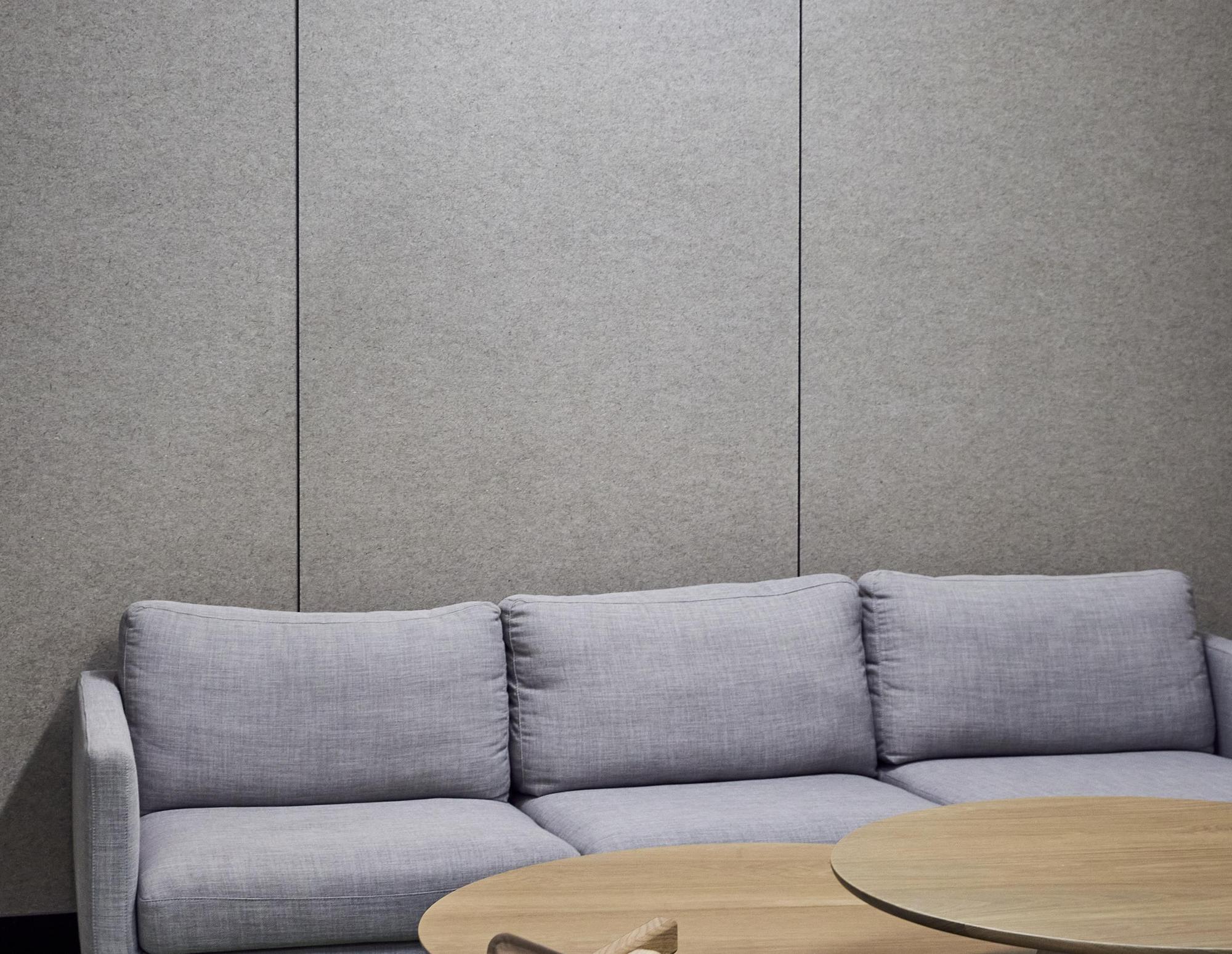 Schiavello chose to upholster Focus fabric onto multiple soft furnishings. It was a preferred choice of fabric due to its soft feel and extensive colour palette. Additional benefits were Focus' high abrasion resistance result of 100,000+ Martindale, colour fastness and pilling resistance.
The redesign of SAP's workplace was well received, with occupancy increasing due to the variety of settings now available for staff, and the social culture of the business improving thanks to the central collaboration zones.