Custom print on EchoPanel® designed by local Indigenous artist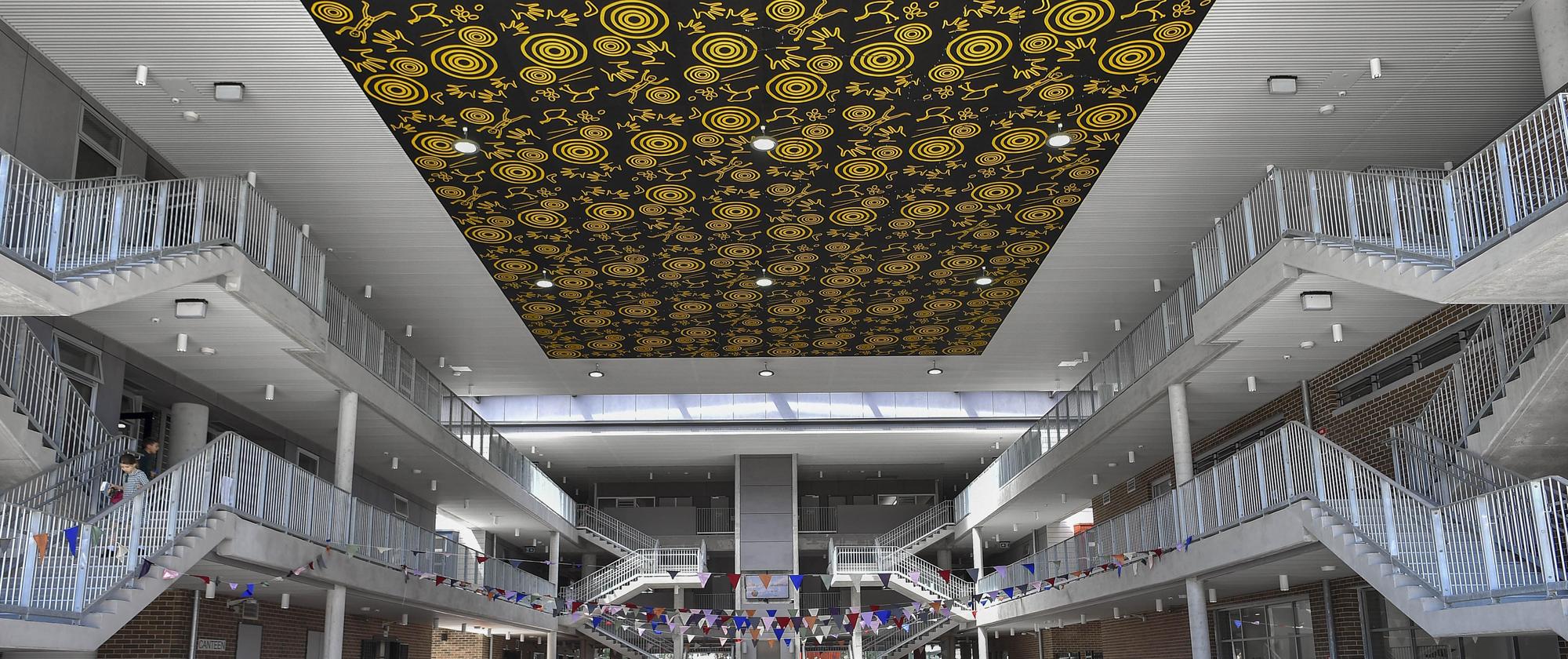 Project Information
Location: Sydney
Product used: EchoPanel® 12mm
Architect: Conrad Gargett / Print Designer: Adam Douglass Hill, A.K.A Blak Douglas
Date: 2019
Photography: Adam Hollingworth, Hired Gun
Russell Lea Public School in Sydney was redeveloped in 2019 to provide permanent teaching facilities that could accommodate up to 600 students, and 24 classrooms and support facilities. One of the main criteria was to respect the land the school sits on and retain the mature trees on the sloped landscape. Conrad Gargett was tasked to design the new school grounds.
The building has been constructed over 3 levels, and comprises 4 different buildings, that are positioned around a centrally covered assembly area and playground, which opens out to an outdoor playground, surrounded by native gardens and mature trees. A skylight has been installed into the covered area to provide natural light around the playground and stairways. The space has been designed to support modern educational practices and ensure that students are always learning and expanding their knowledge.
The main feature of this covered assembly area and playground is the custom screen printed ceiling installation, utilising EchoPanel® 12mm in colourway 542. Local Indigenous artist Adam Douglas Hill, a.k.a Blak Douglas, was commissioned to design a unique print showcasing Aboriginal motifs and symbols. This reinforces the education children have outside of the classroom, to understand the history and culture of the land they learn and play on.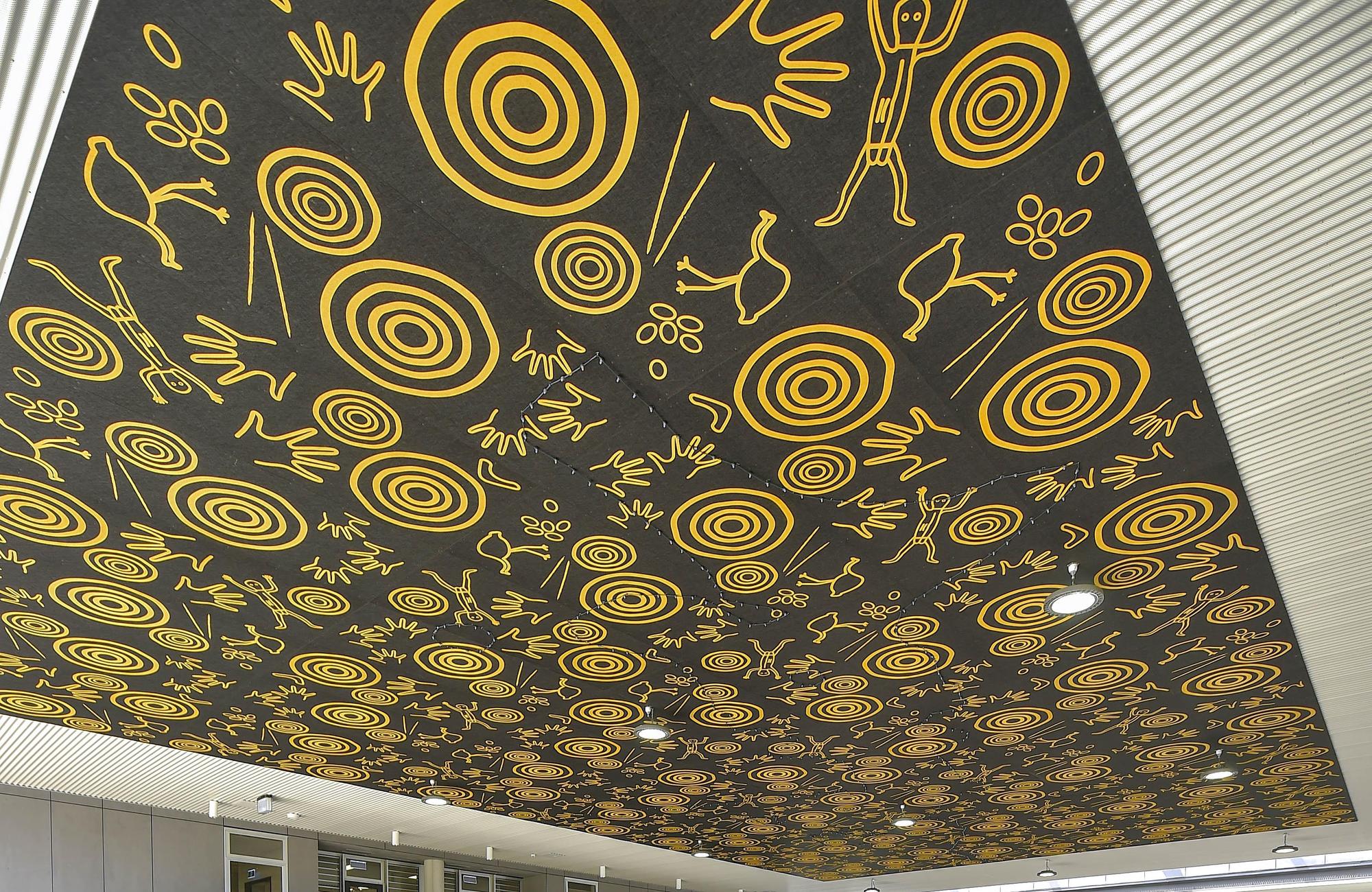 EchoPanel® 12mm was the ideal product to use, as it worked within the projects criteria of respecting the land. EchoPanel® is made using 60% post-consumer recycled plastic that would otherwise go to landfill. As well as the materials used, it achieves Global GreenTag™ Certification (GreenRATE Level A) and Product Health Declaration (HealthRATE Platinum); is Red List Free and has an International Living Future Institute Declare Label. This ensures EchoPanel® is safe for the buildings occupants as well as the environment.
The use of acoustic panel, EchoPanel® 12mm, was perfect for the assembly and play area due to its Noise Reduction Coefficient (NRC) of 0.45, when directly fixed to a surface. This means it allows for effective absorption of sound, reducing reverberated noise when people are speaking on microphones and children are playing.
This project also shows the capabilities of screen and digital printing onto EchoPanel®, to lift the aesthetics of the space, whether it is a feature design, or company logo.