Ceiling acoustics crown exciting dining establishment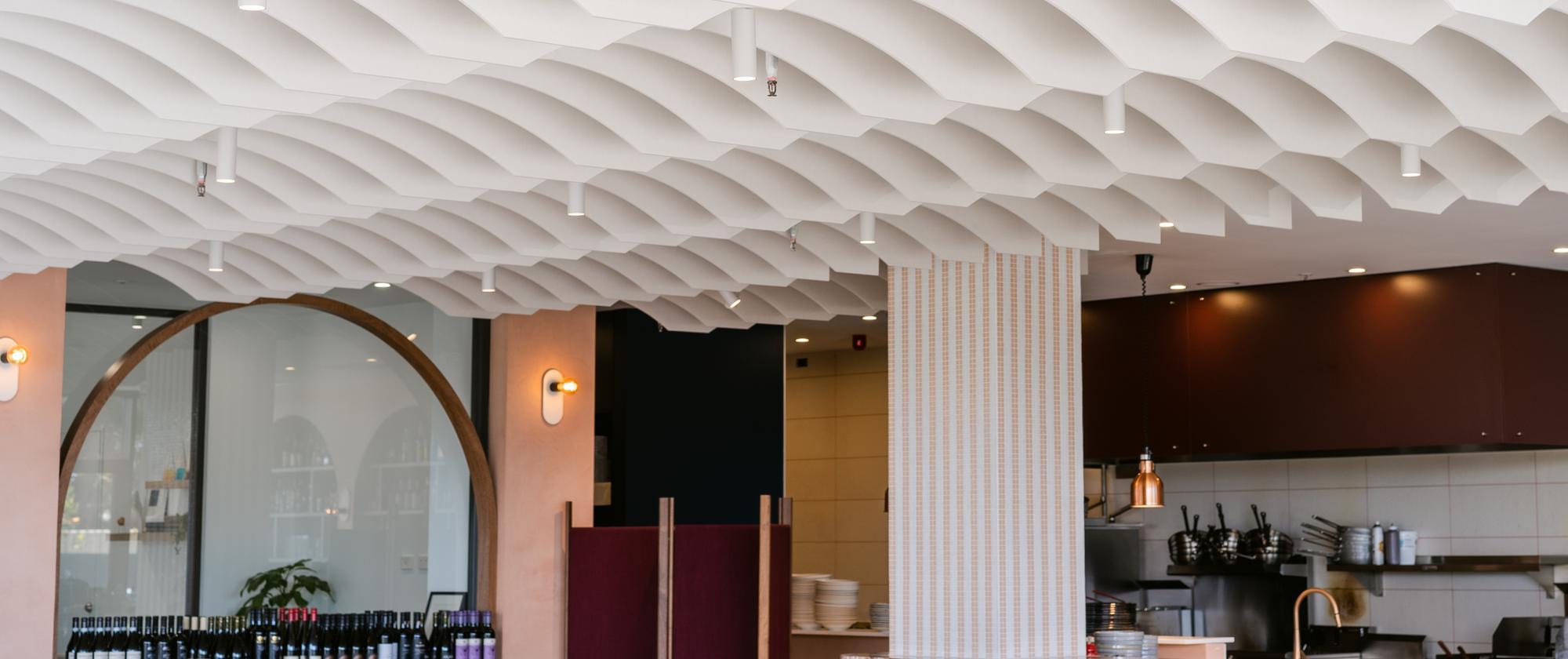 Project Information
Location: Adelaide, Australia
Products used: Array 12mm Viaduct
Designer: Tailored Studio
Date: 2022
Photography: LS Creative Co
Lombra is a cozy, exciting new dining space that hosts a range of functions from parties and dates to, baptisms and business meetings. Delivering authentic Italian cuisine in a space that allowed them to stand out from the crowd was important for Lombra.
In its hospitality setting, minimising sound reverberation would be key in creating the distinct atmosphere they sought. Tailored Studio took this into account as they designed the authentic, friendly, and functional space.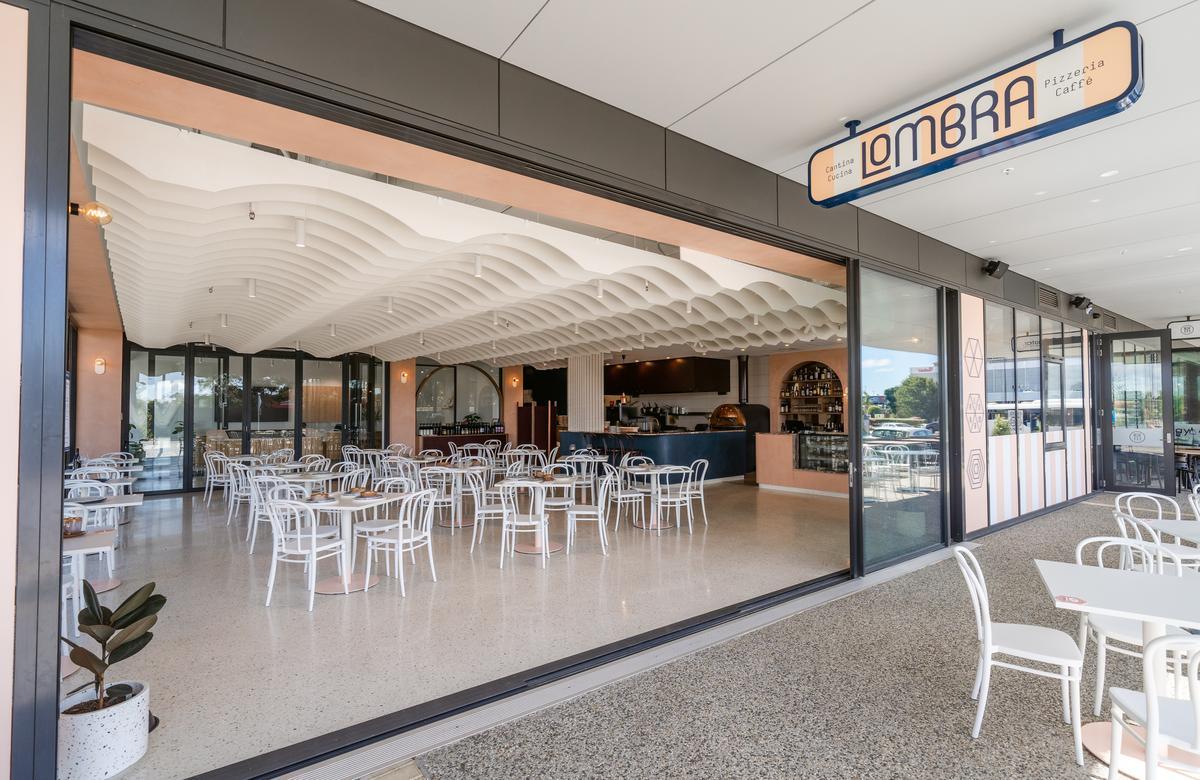 Using Array Viaduct 12mm baffles in off-white, Lombra has achieved an impressive ceiling that appeals to the eyes and ears of all its guests. Acoustically tested in accordance with AS ISO 354:2006, Array baffles have proven to reduce reverberation time, thus supporting Lombra in achieving acoustic comfort – a key factor in customer satisfaction.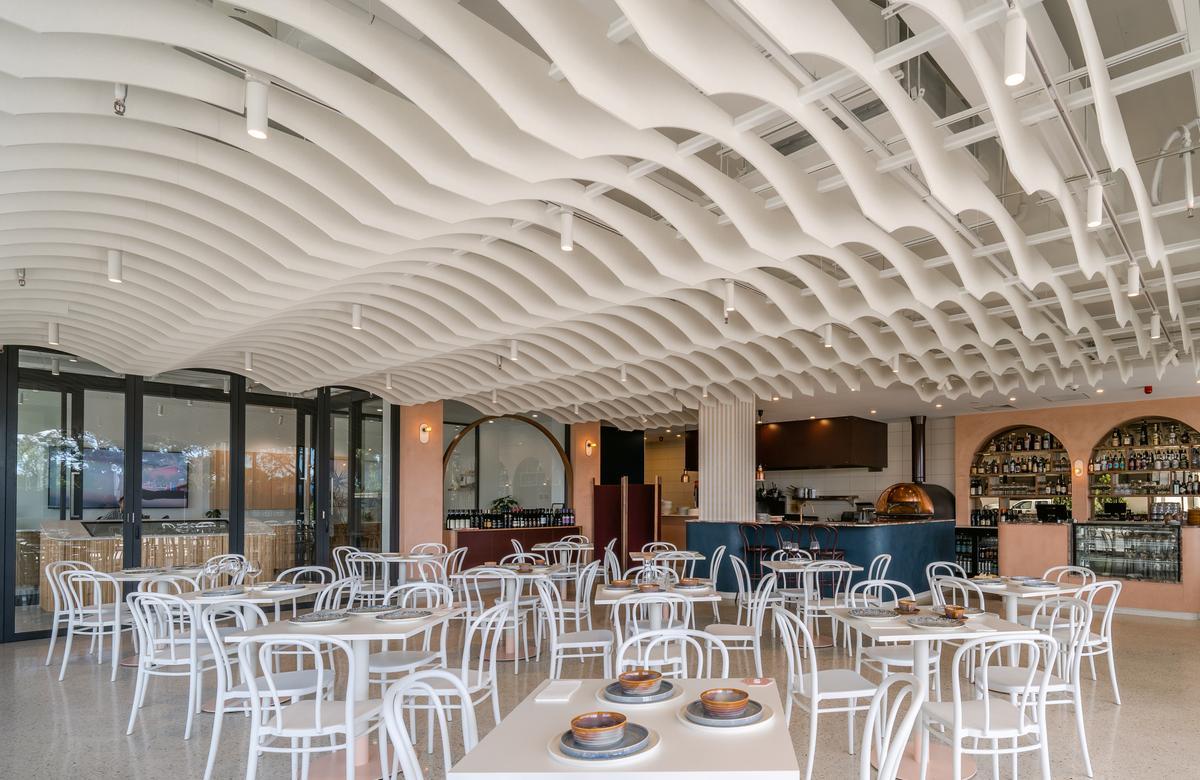 Choose from eight standard acoustic blade shapes, or work with our in-house design team to create unique designs to suit the aesthetic and functional requirements of the space. With the beautiful EchoPanel® colour palette, and 12mm and 24mm thickness options, the design potential is high. Array has been specially engineered for quick and easy installation and requires up to 60% less hardware compared to other ceiling acoustic systems.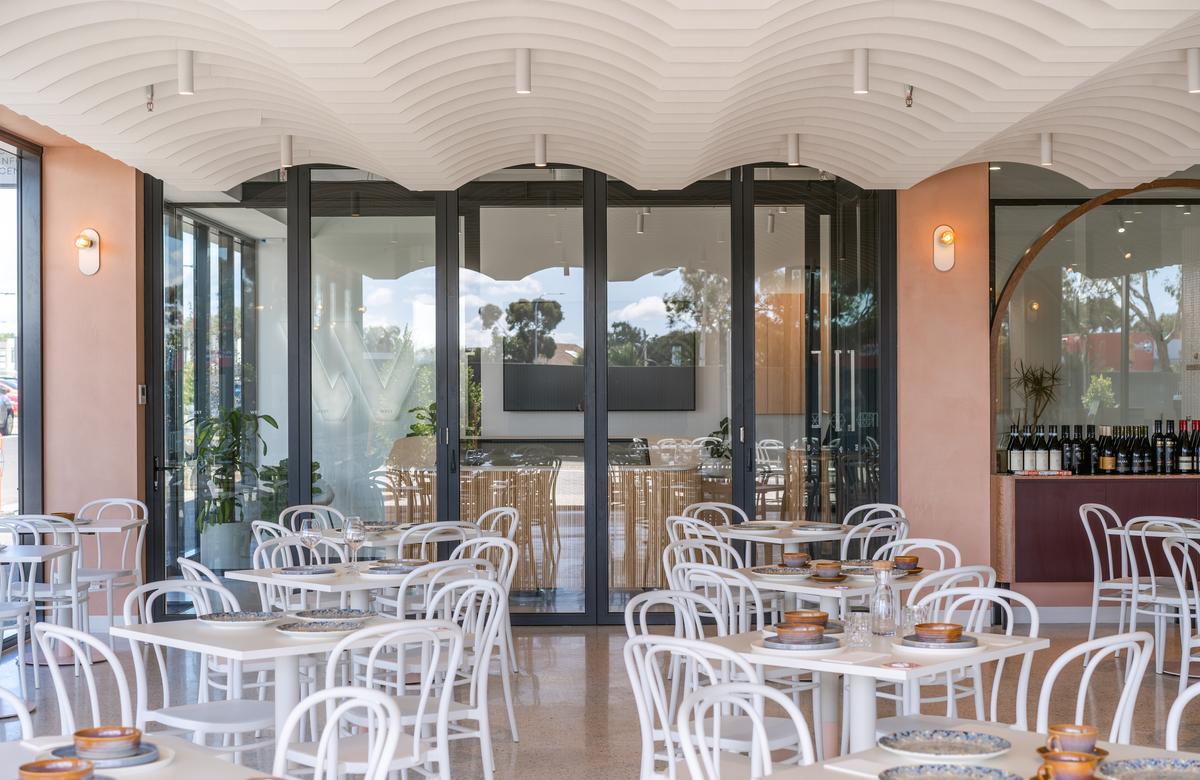 Lombra can be found in West Lakes, Adelaide. The WEST precinct is dedicated to collaborating with the best designers, architects and builders - with the ultimate goal of creating a town where people want to live in harmony with the environment. Woven Image is proud to work with those who share our support for sustainable design. Lombra is another case where Woven Image has helped deliver acoustic comfort in well designed spaces around the world.