EchoPanel® used in major design feature at Fujifilm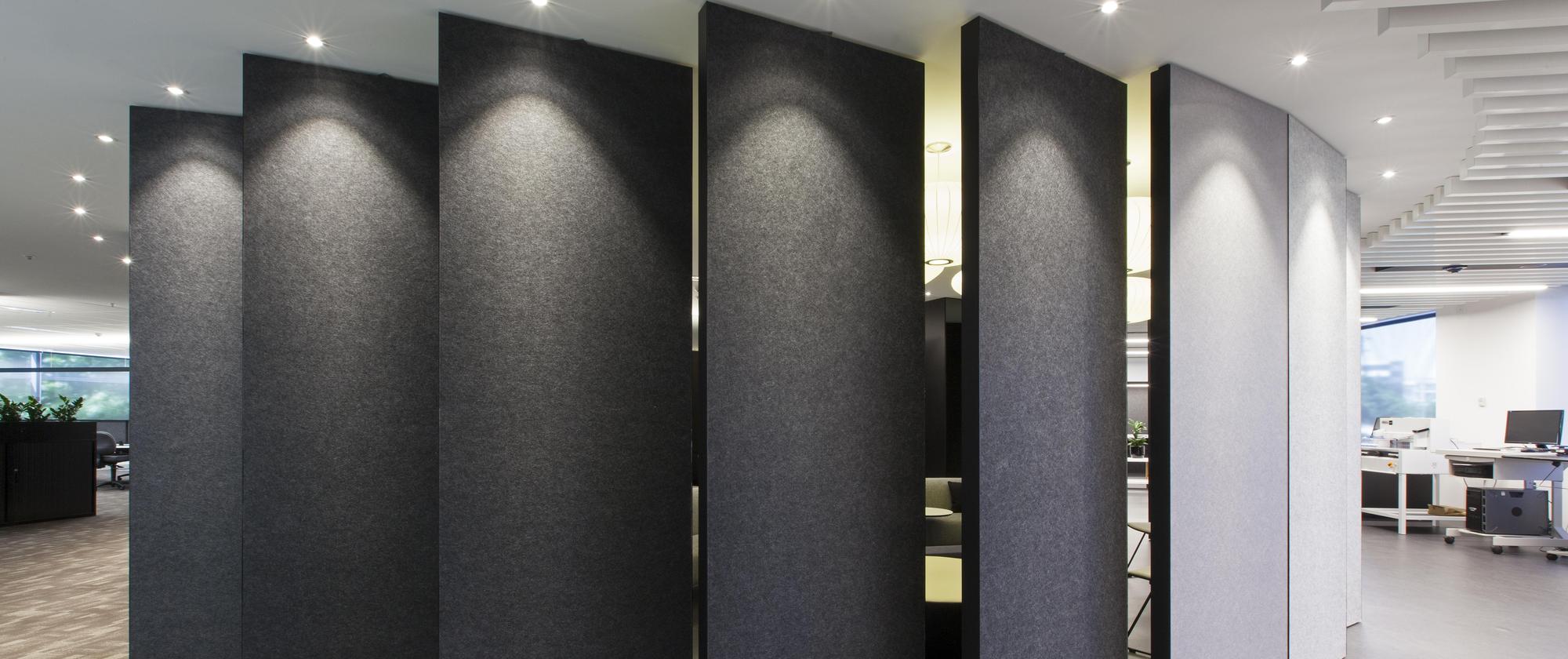 Project Information
Location: Canberra
Product used: EchoPanel® 24mm
Designer: Philippa Randall, Studio3design
Date: 2017
Photography: Andrew Worssam Photography
The Fujifilm, formally Fuji Xerox, office in Canberra was designed to combine both office and showroom functionality in a predominantly open plan space. EchoPanel® 24mm was utilised as a major design feature in this fit-out.
The main objective for this project was to create a cohesive space that allowed for open plan working, whilst having a private space to use as a showroom for Fujifilm products. Instead of creating a traditional meeting room, a theatre like 'egg' shape was designed from EchoPanel® 24mm. The 'egg' allows for flexible overlapping of zones and ease of accessibility for all user groups.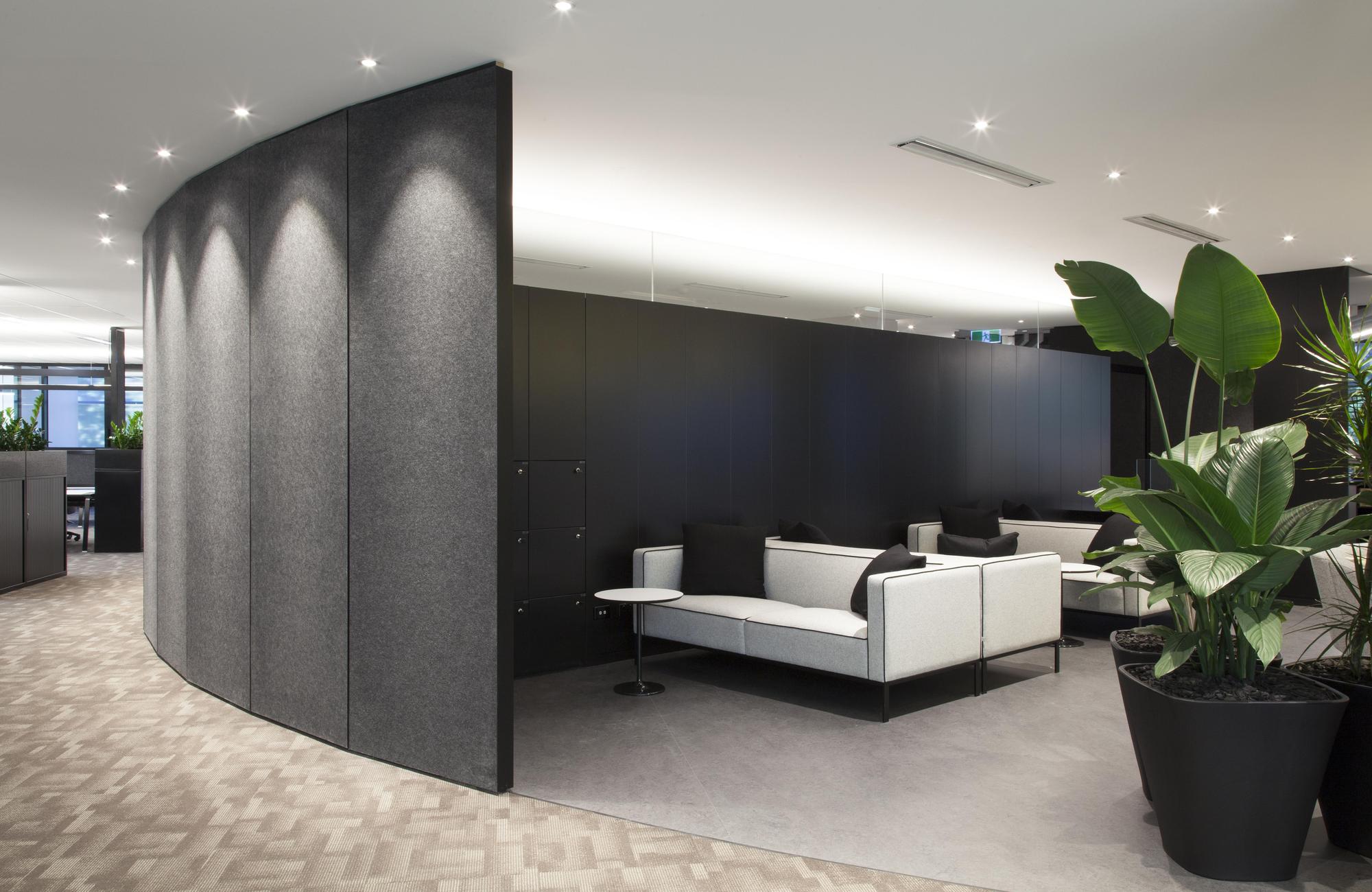 A key challenge was to cater for different users and create one space that could serve all different activities: staff breakout area, waiting room, showroom for presentations and demonstrations of products and cocktail functions. Consideration had to be given to acoustic and visual privacy and creating a 'journey of discovery' for both staff and visitors. EchoPanel® 24mm was the perfect solution as it had the sound absorption properties the client was looking for, could be formed in a way to create a circle shape, and is visually intriguing when the 'egg' is closed, open, or partially open.
A unique selling point of Woven Image's EchoPanel® 24mm in this use, is the consistent form and colour throughout the depth of the panel. The neutral black and white colours selected created a new design language, that is smart and stylish for this regional office.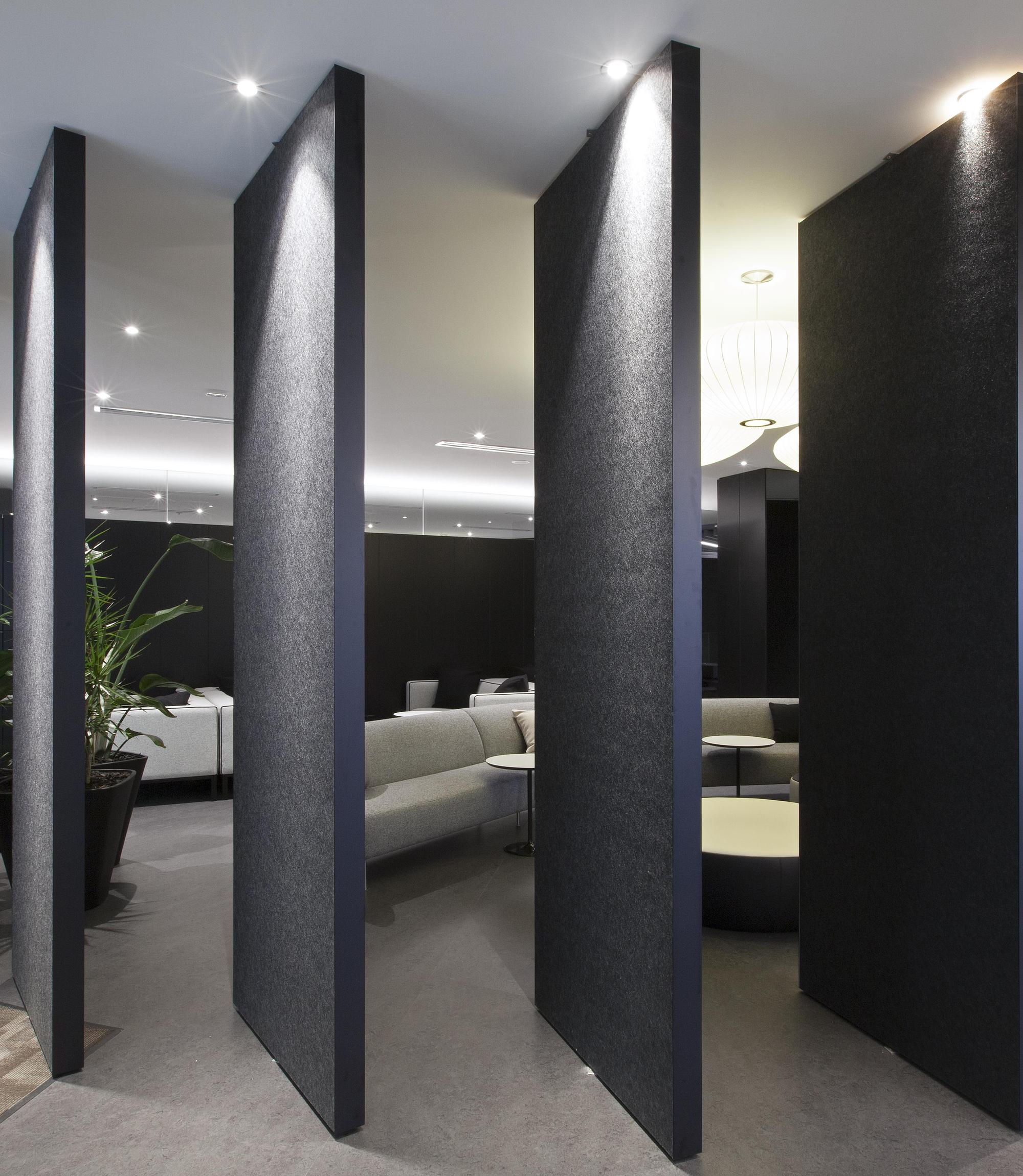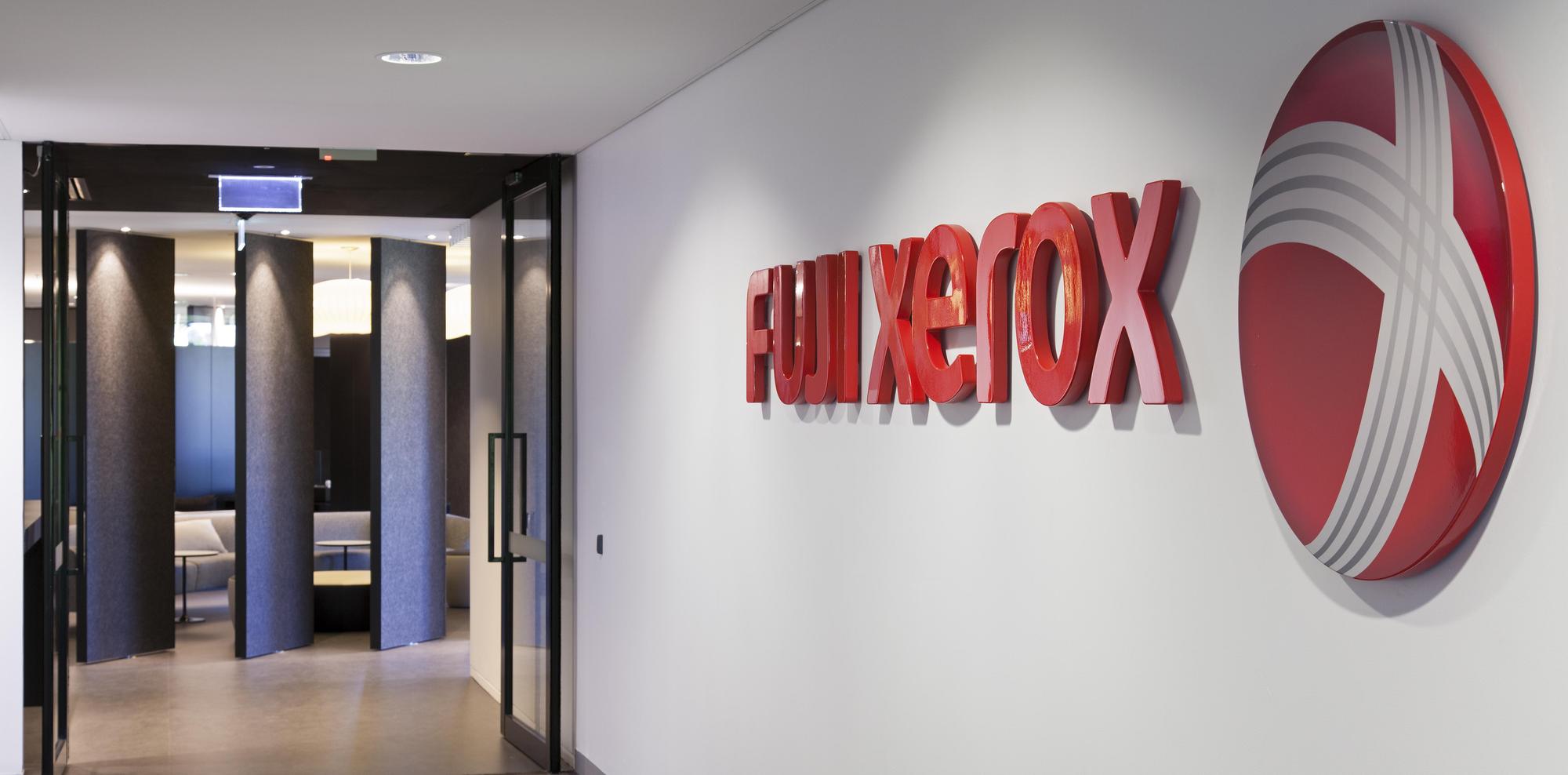 This project resulted in a unique, adaptable, and flexible environment that functions well for everyday office use, as well as larger presentations and functions.