Workplace performance leader uses EchoPanel®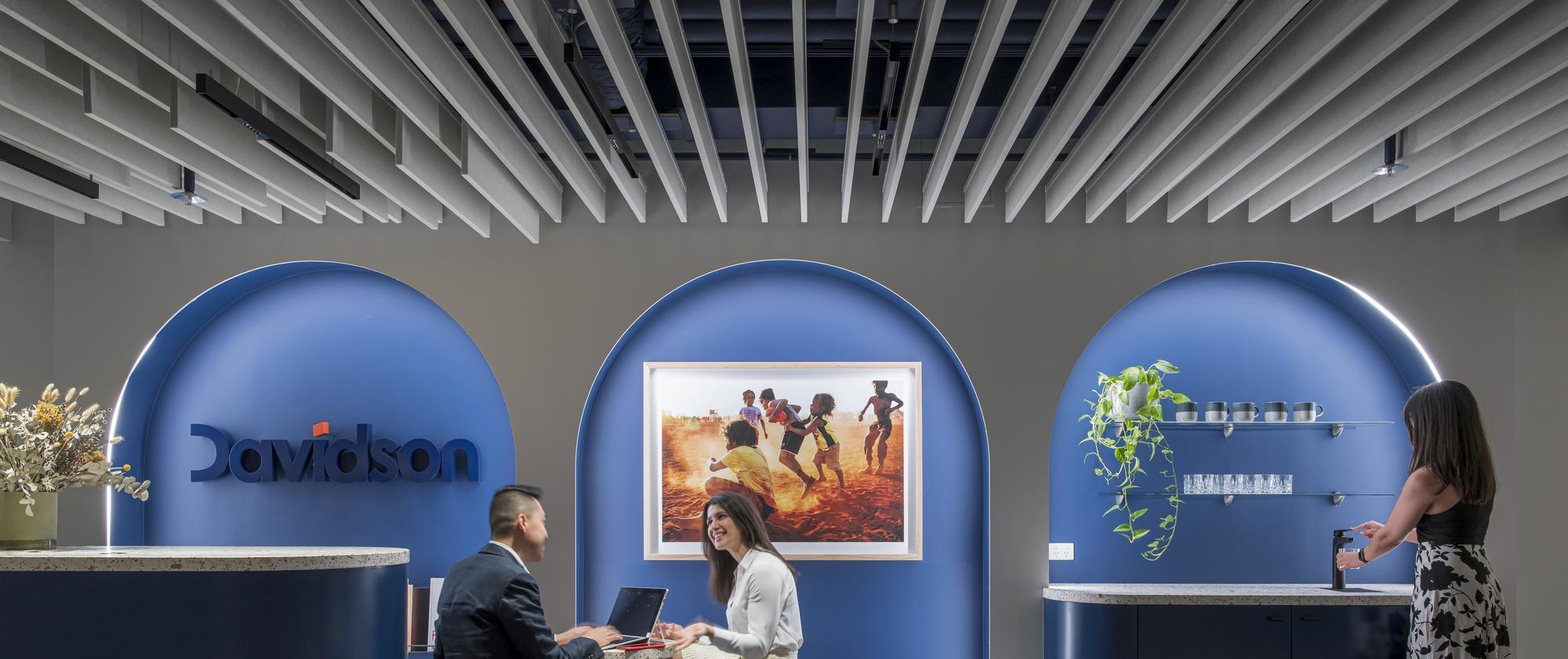 Leader in improving workplace performance, Davidson outfitted their new location to enable their 60+ employees to work effectively. Designer, Communiti selected a range of Woven Image's acoustic finishes to visually communicate the brand and its culture. The reception areas' stunning ceiling hosts EchoPanel® in both 12mm and 24mm, which was used to create beautiful acoustic baffles in colours cream, navy and grey. EchoPanel® Element was also used extensively through the office, maintaining control of sound reverberation throughout the open floor space while contributing to colour and shape. Moreover, EchoPanel® Longitude and EchoPanel® Latitude were creatively cut as quaint pieces to supplement whiteboard workspaces, serving crucially as acoustic sound absorbers to support flexible working.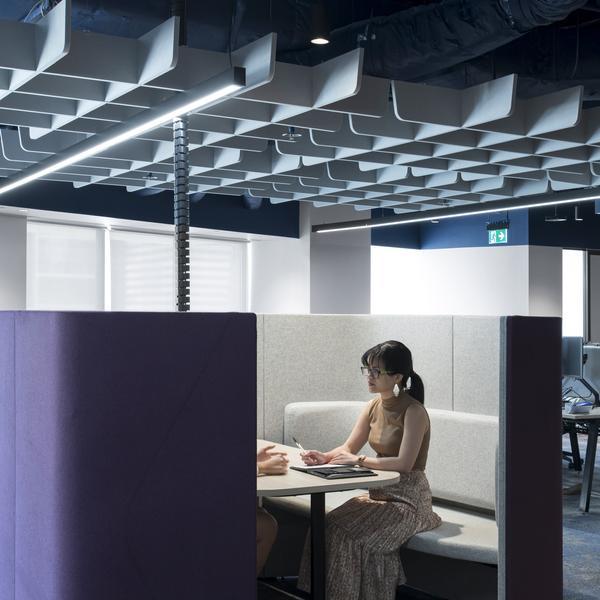 "The EchoPanel® Element system created a polished and professional finish for the open ceiling in the Davidson office work area. The suspended grid provided great visual interest contrasted against the dark ceiling, without the feeling of lowering the ceiling whilst also enhancing the acoustics of the space."
- Melissa Marsden, Director & Founder of COMMUNiTI
The extensive colour palette of EchoPanel® easily catered to the client's colour communication. Overall, the chosen colour pallet is fresh, with intense blues and cool tints. Bright colours are added to give feelings of openness and belonging in the office. With an extensive colour palette, EchoPanel® Longitude and EchoPanel® Latitude were seen in splashes of pacific, coronet, blush, ivy and jade. Davidson's brand colour navy blue is seen in an operable wall prominently featuring Zen Embossed Panels.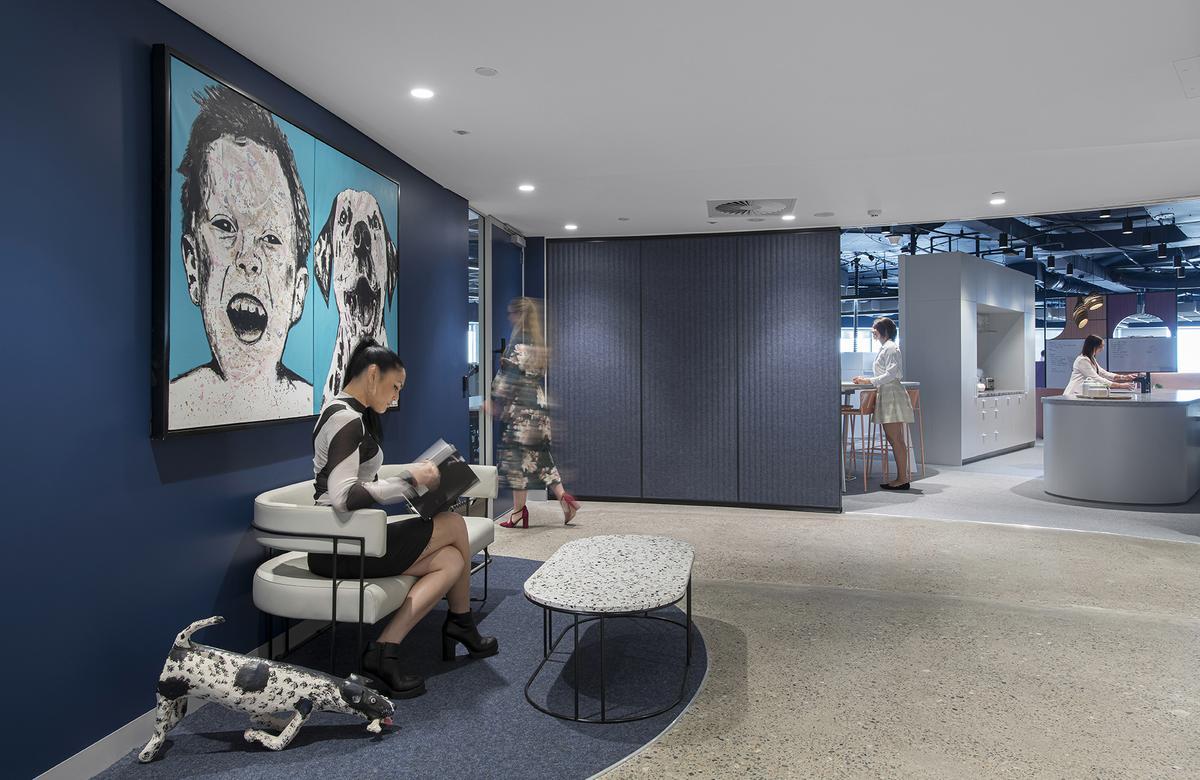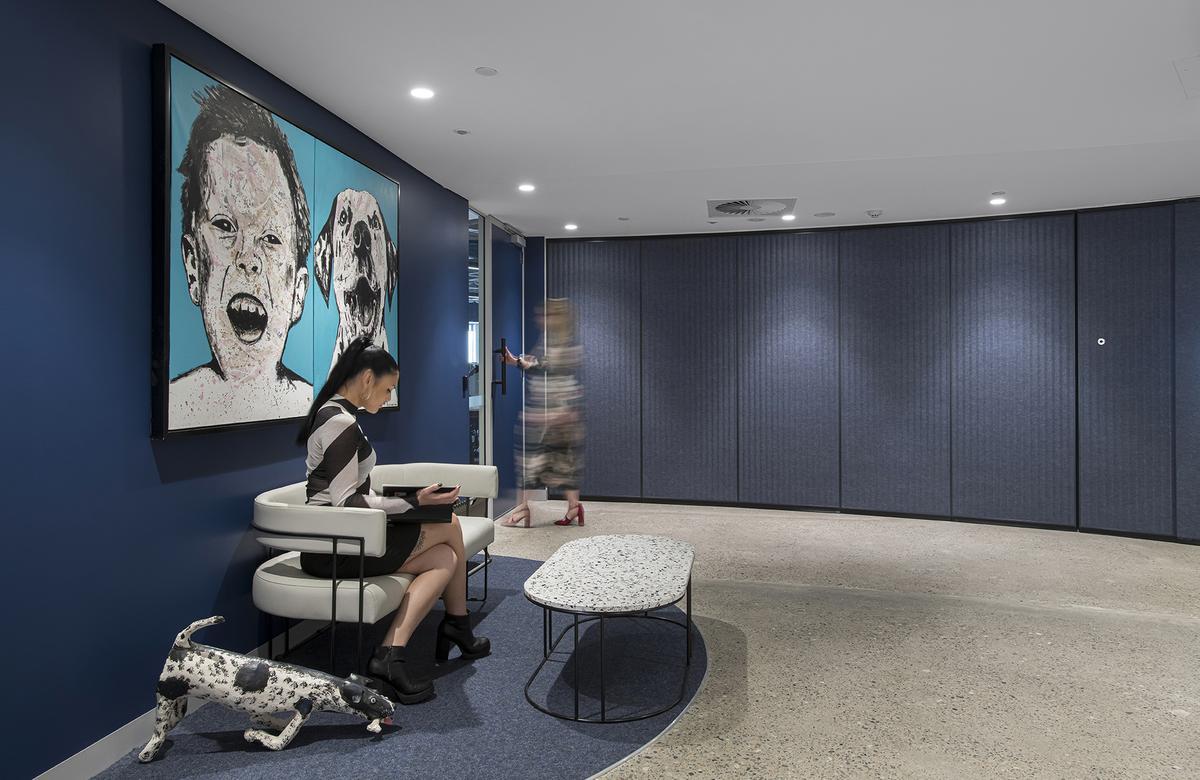 COMMUNiTI also chose Woven Image for our aligned dedication to sustainability in design. EchoPanel®, which is made using 60% recycled plastic, boasts many environmental credentials including, Global GreenTag™ GreenRATE A and Platinum Health Declaration, Declare ingredient transparency and is Red List Free with low VOC emissions.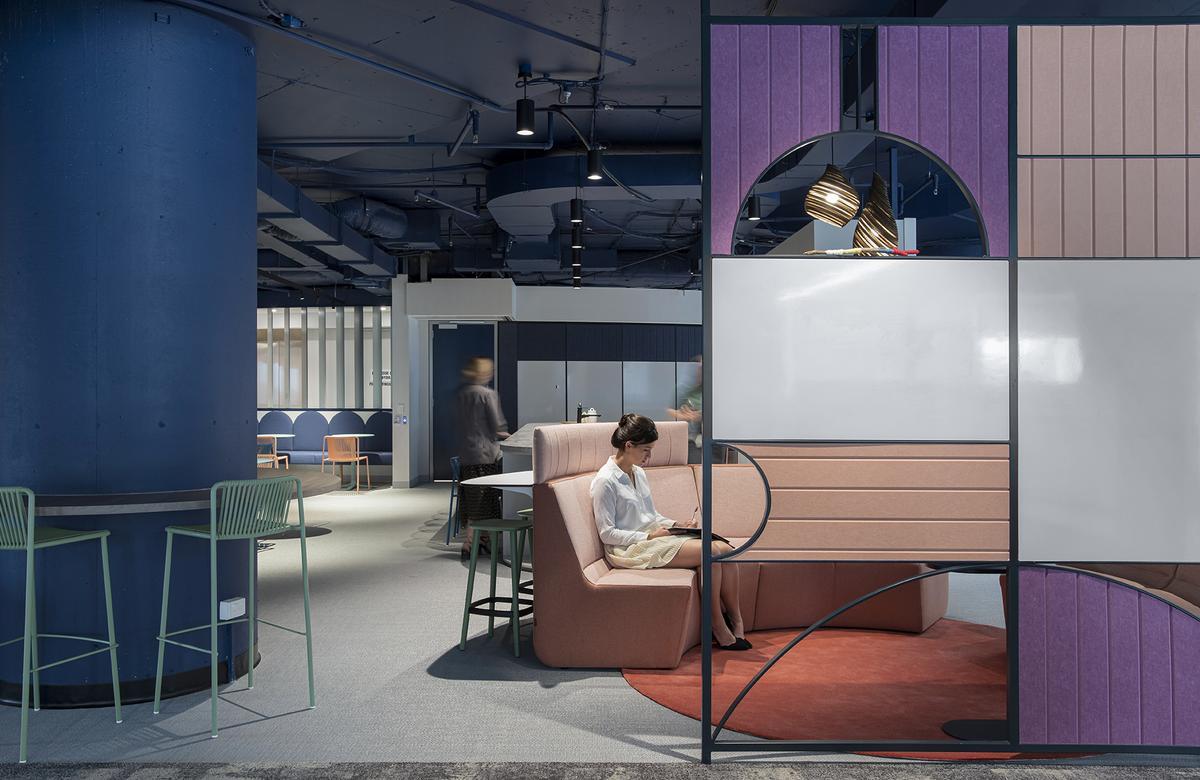 With acoustic properties, tactile surfaces and an extensive colour palette, Woven Image's acoustic finishes became vital components to optimise the ability for Davidson staff to work in a setting with a variety of spaces existing and overlapping with uninterrupted sightlines. Areas for collaboration, quiet booths and lounging areas were all purposefully designed and integrated using our decorative acoustic panels.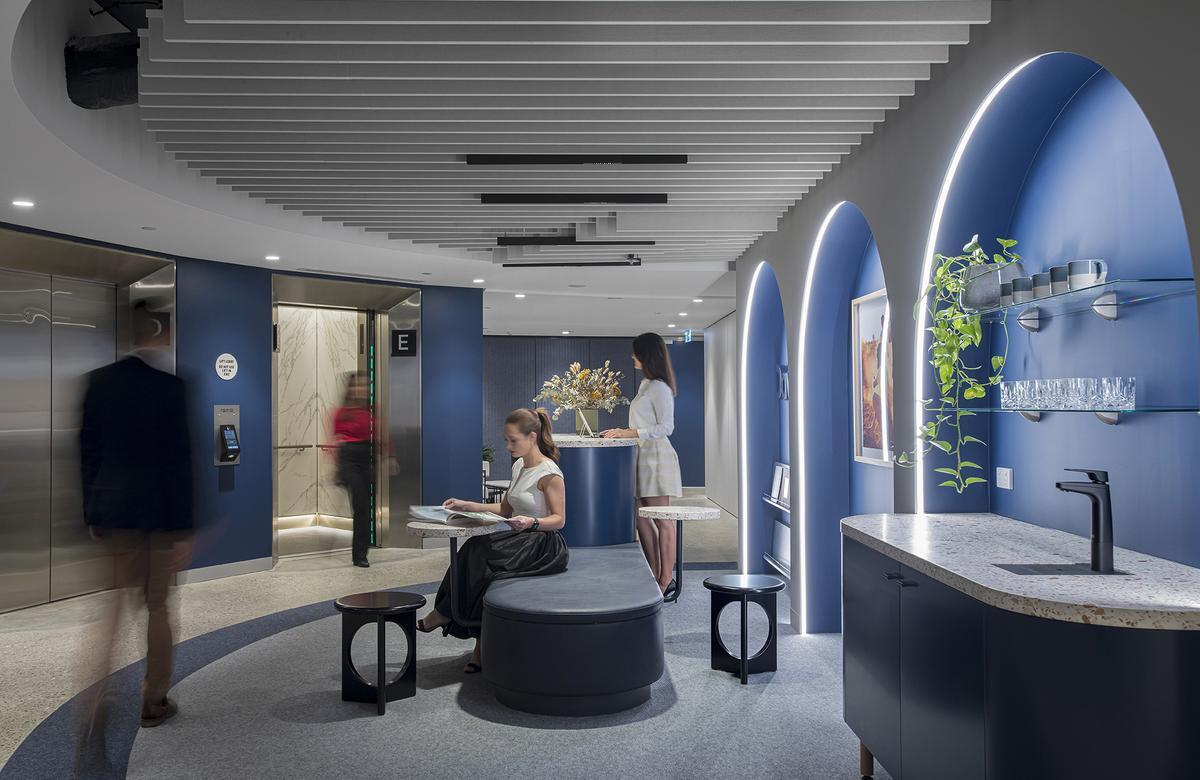 Design Institute of Australia gave this design an Award of Merit by celebrating innovative, sustainable and impactful design. Woven Image is proud to contribute to an award-winning workplace design with sustainability and workplace wellbeing at its core.