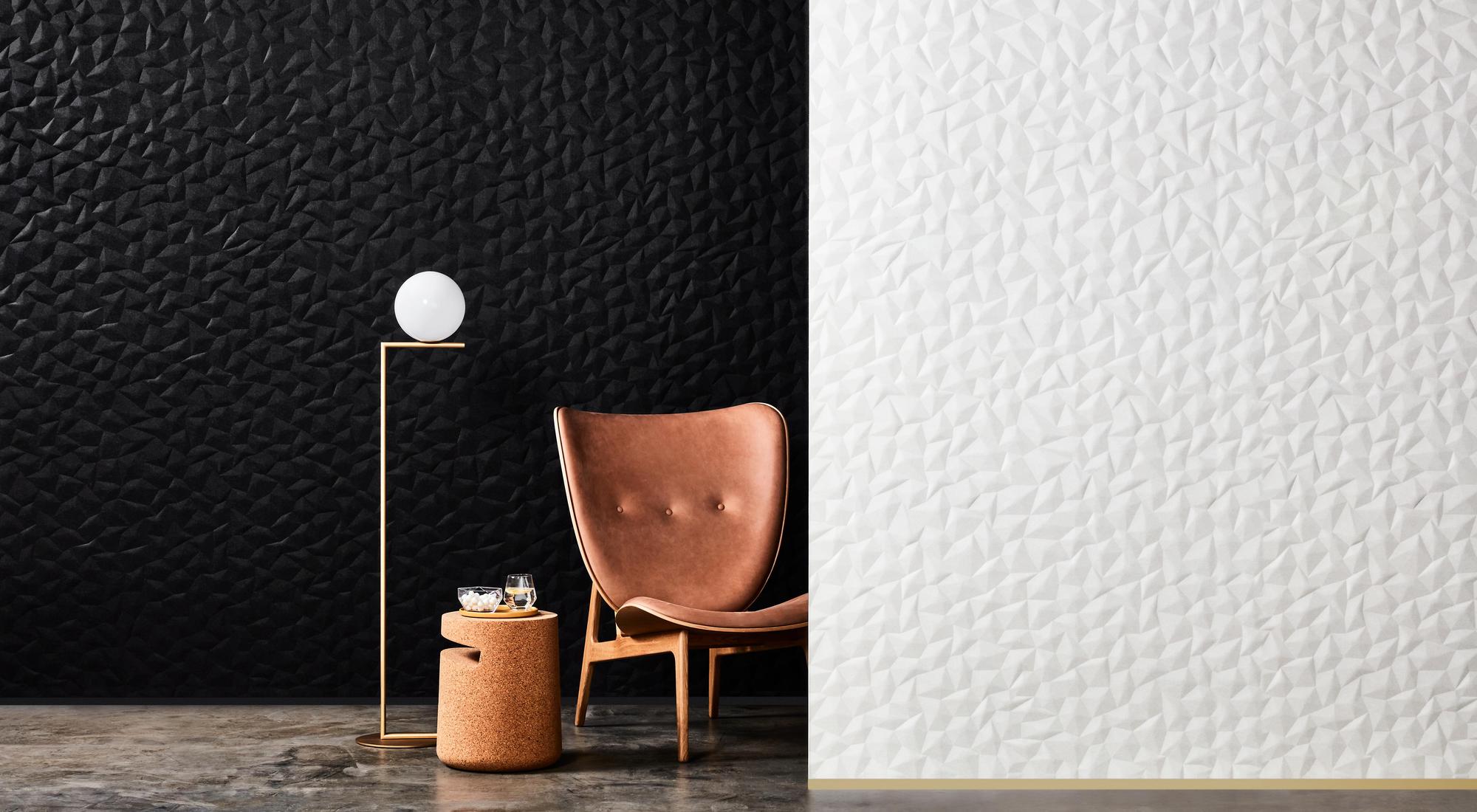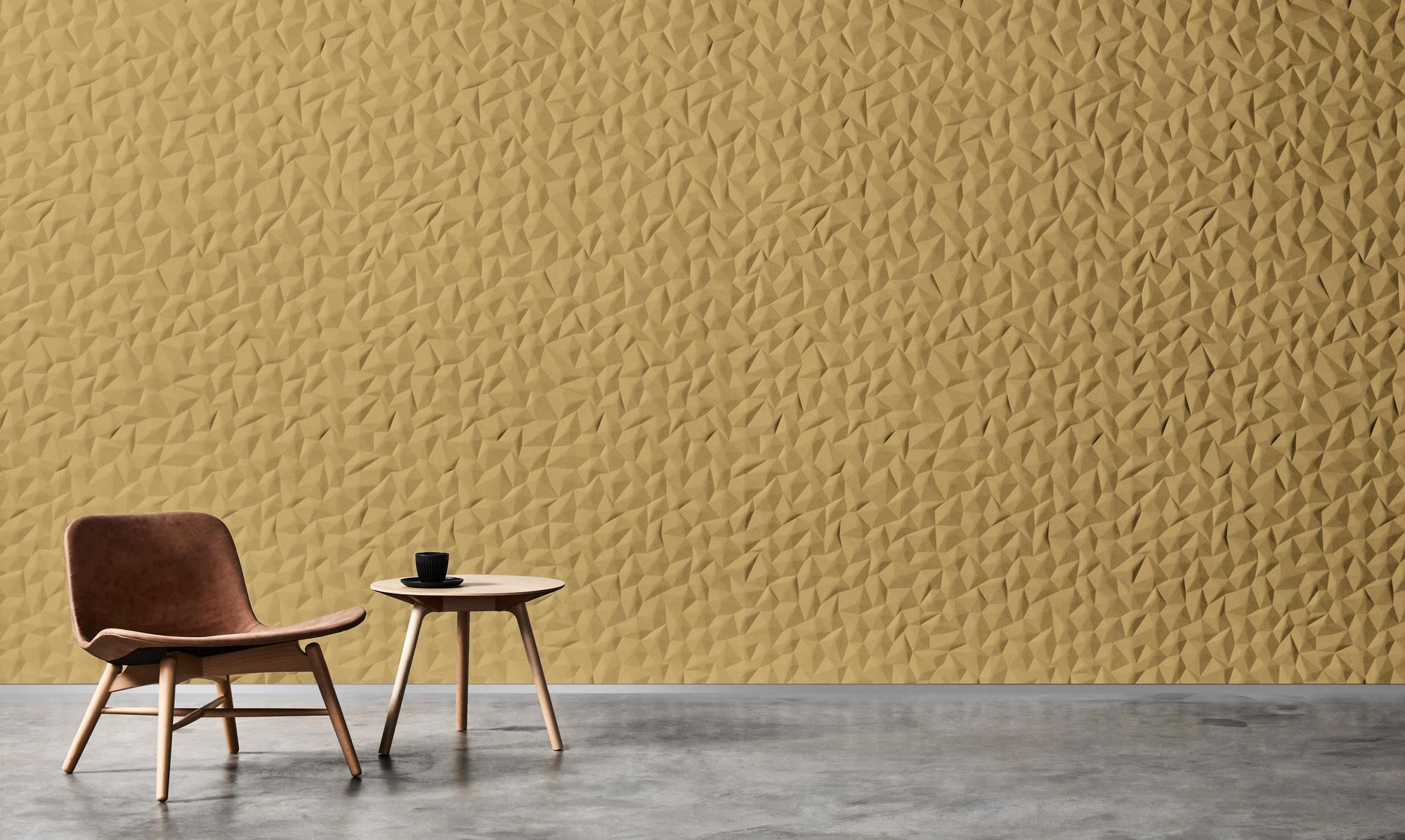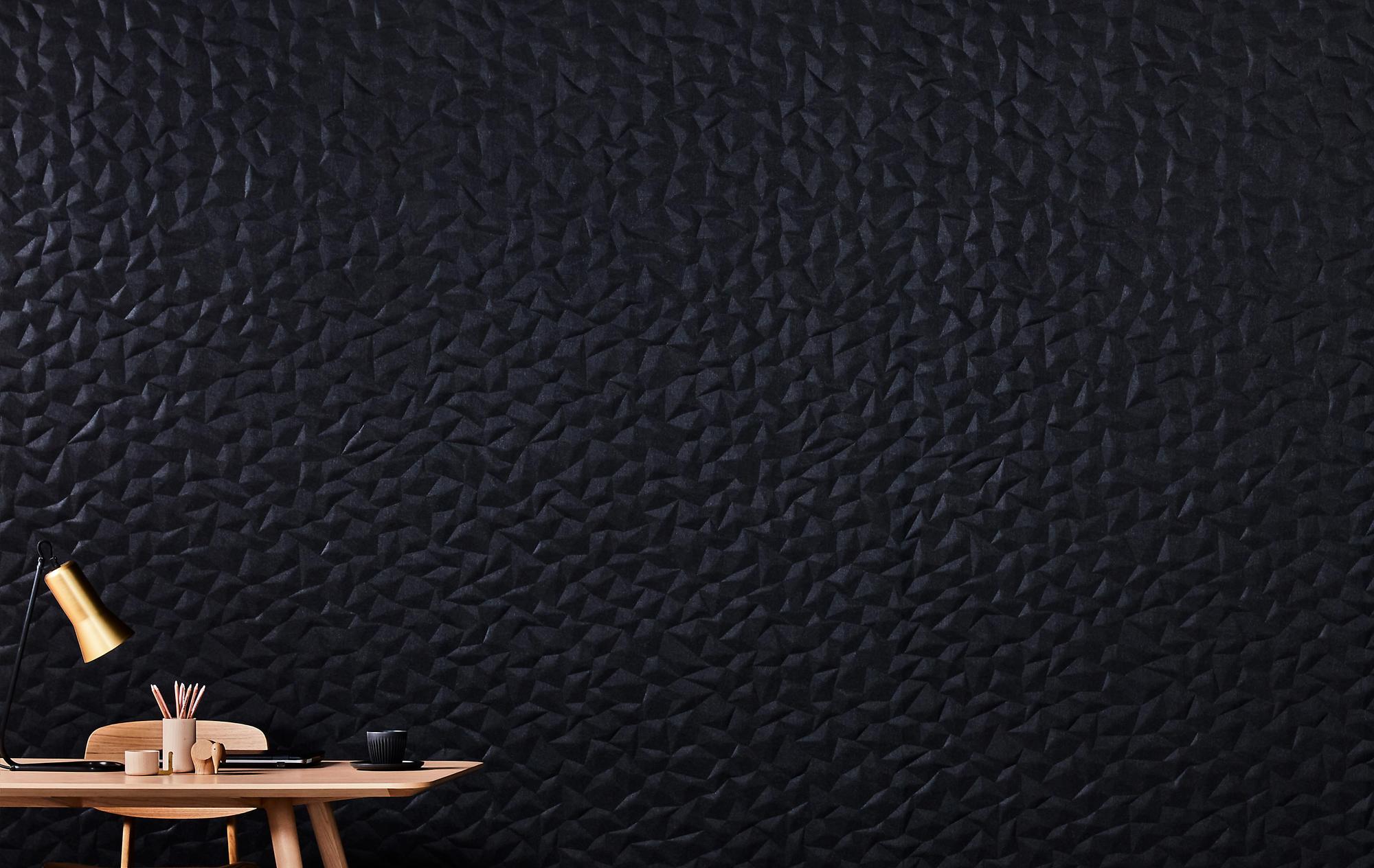 Ion's striking asymmetrical crystalline design is inspired by the geometric shapes of origami.
Despite the intricacy of the design, these embossed acoustic panels pattern match and are precision trimmed for an almost seamless join in wall and ceiling applications. Made from at least 51% recycled PET, each panel repurposes 207 single-use 600ml plastic bottles, preventing them from entering global landfill and waterways.




















Dimensions:
Length: 2800mm (+/-3mm), Width: 1130mm (+/- 3mm), Thickness: 9mm (+/- 7%)
Composition:
100% PET (51% recycled)
Fire Test Result:
ASTM E84 Unadhered: Class 1 or A
ISO 9705: Group 1
BS EN 13501.1: Classification B - s1, d0
Sound Absorption Test Method:
AS ISO 354: 2006 (R2016)
AS ISO 11654: 2002 (2016)
ASTM C423 - 17
Weighted Alpha Coefficient (αw):
Direct fix: 0.20 (H), 20mm air gap: 0.35 (MH), 50mm air gap: 0.60 (MH). Achieves an aw of 0.75 with a 18mm acoustic backing
Noise Reduction Coefficient (NRC):
Direct fix: 0.30, 20mm air gap: 0.50, 50mm air gap: 0.70.
Achieves an NRC of 0.75 with a 18mm acoustic backing
Sound Absorption Class:
E (Direct fix)
C (50mm air gap)
D (20mm air gap)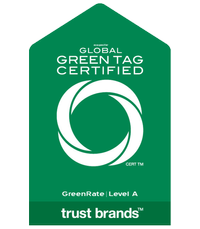 Global GreenTag™ GreenRATE Level A
A third-party certification that assesses products' ingredients, supply chain and manufacture for environmental, social and Building Code compliance. GreenRate Level A is a recognised initiative for Green Star Responsible Products credits.

Declare
A transparency initiative by the International Living Future Institute, Declare is an ingredients label for building products that enables design and build teams to make informed choices.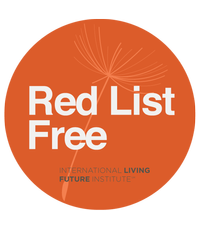 Red List Free
Products with the Red List Free label are complying with the Living Building Challenge goals of ingredient transparency and industry-wide elimination of all Red List chemicals.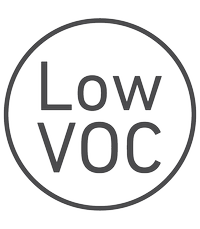 Low VOC Emissions
Products with low volatile organic compounds (VOCs) are less harmful to the environment and human health and contribute to good Indoor Air Quality (IAQ).
Our Embossed Panel Series can be installed on walls and ceilings. At 2.8m high, they can be applied to walls without a floor-to-ceiling join line. Designs pattern-match side to side and top to bottom, making them suitable for continuous wall and double height installations.

Refer to our Installation Guide and Video for detailed instructions or contact us for recommended installers.
installation Guide_Embossed Panels.pdf
View our multi award-winning embossed panel series