Embossed acoustic panels selected for co-working venue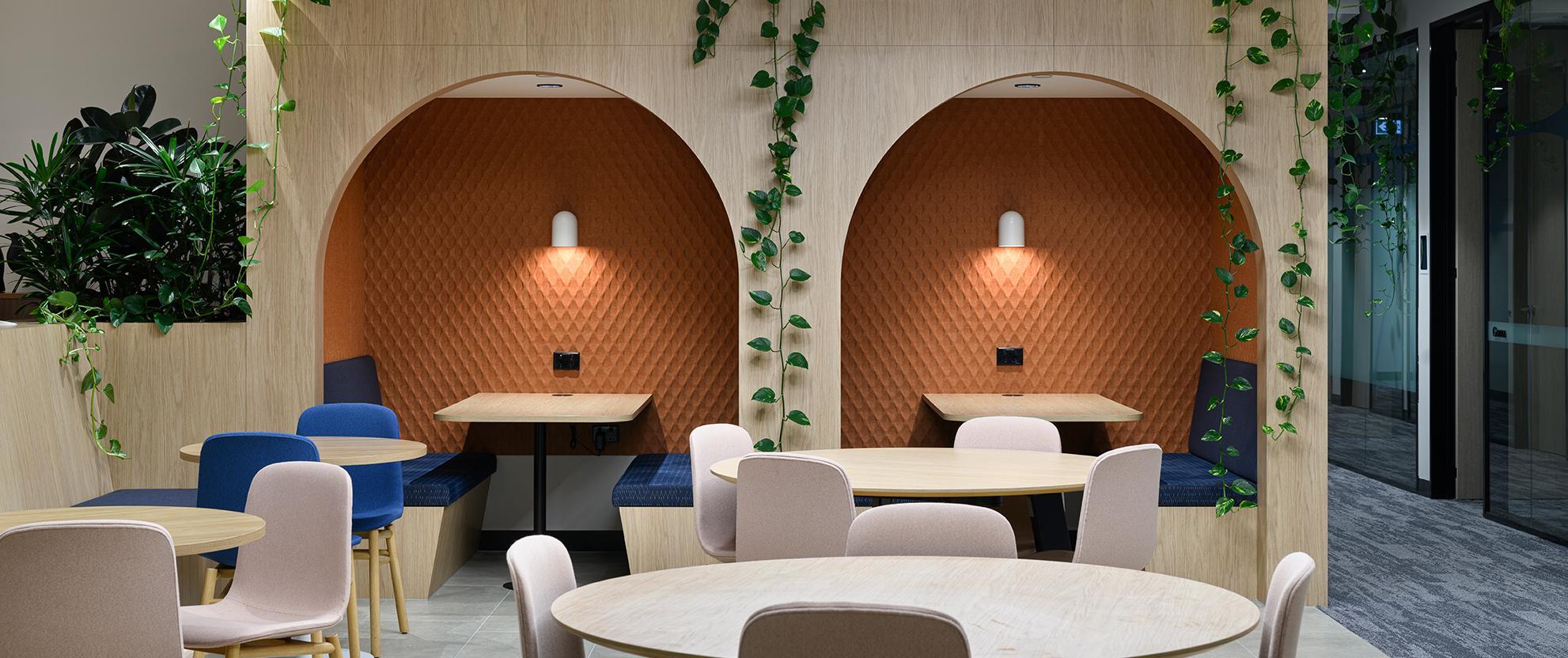 Project Information
Location: Brisbane, Australia
Products used: Gem Embossed Panel and Zen Embossed Panel
Designer: Base Architecture
Installer: Complete Joinery
Date: 2022
Photography: Mindi Cooke
Embossed acoustic panels Gem and Zen were selected for the interior walls of Mobo Co, Brisbane's luxury workspace. The modern co-working space has been designed by Base Architecture to induce feelings of escaping from work while remaining a highly functional workplace design. By creating social hubs, various meeting rooms and acoustically treated booths throughout the three levels, there is an encouragement of collaboration and enablement of quiet focussed work.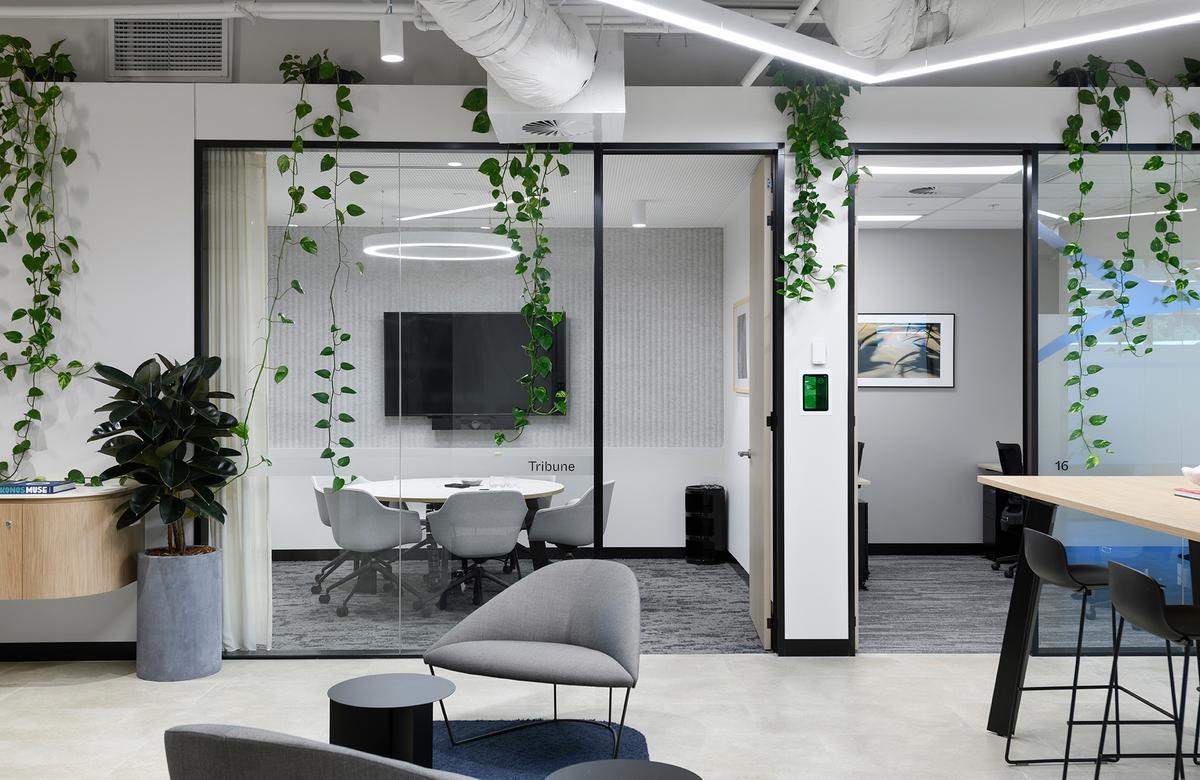 The acoustic work pods feature Gem in the popular cinnamon colour. As decorative acoustic panels, they are lightweight, easy to cut and install. Their composition enables them to absorb excess sound, which contributes to productivity in the Mobo Co space.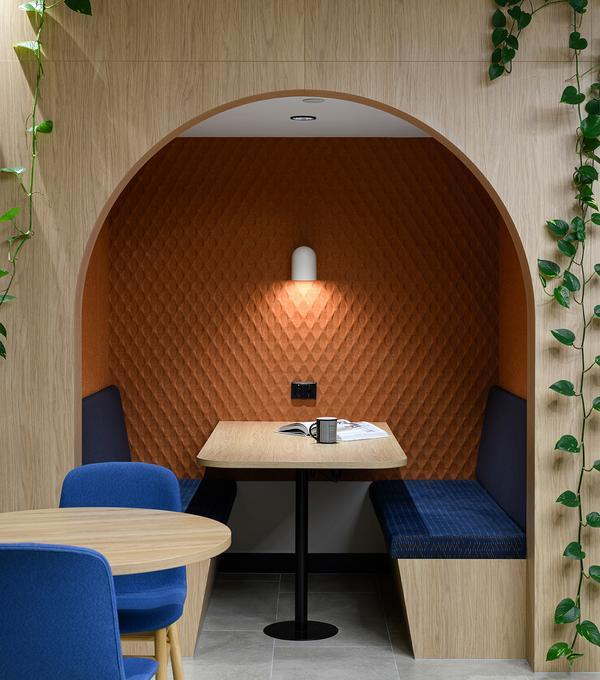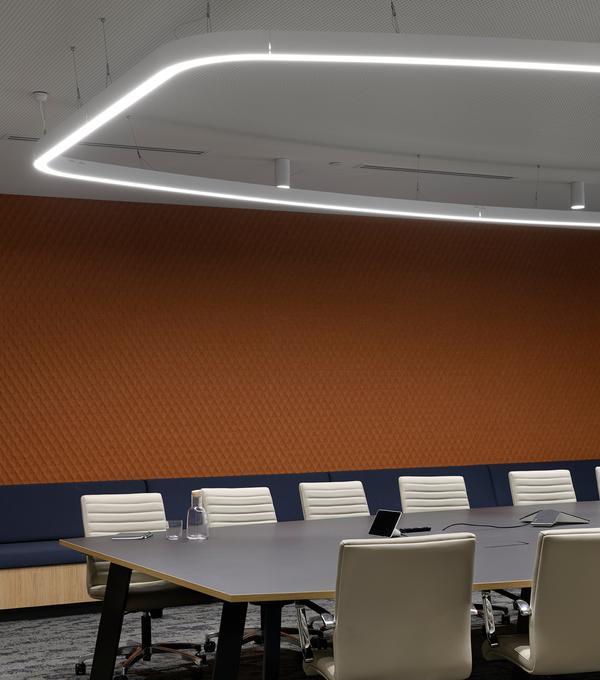 Their colour complemented the rest of the material palette which was overall cool and sophisticated, helping users to feel relaxed, luxurious and enjoy the abounding natural light and space. Zen is featured in various meeting rooms in colour chalk to match the bright surroundings. The vertical lines complement surrounding structures and ultimately reducing the spread of noise in important areas.