Acoustic panels add colour to Tokyo inspired office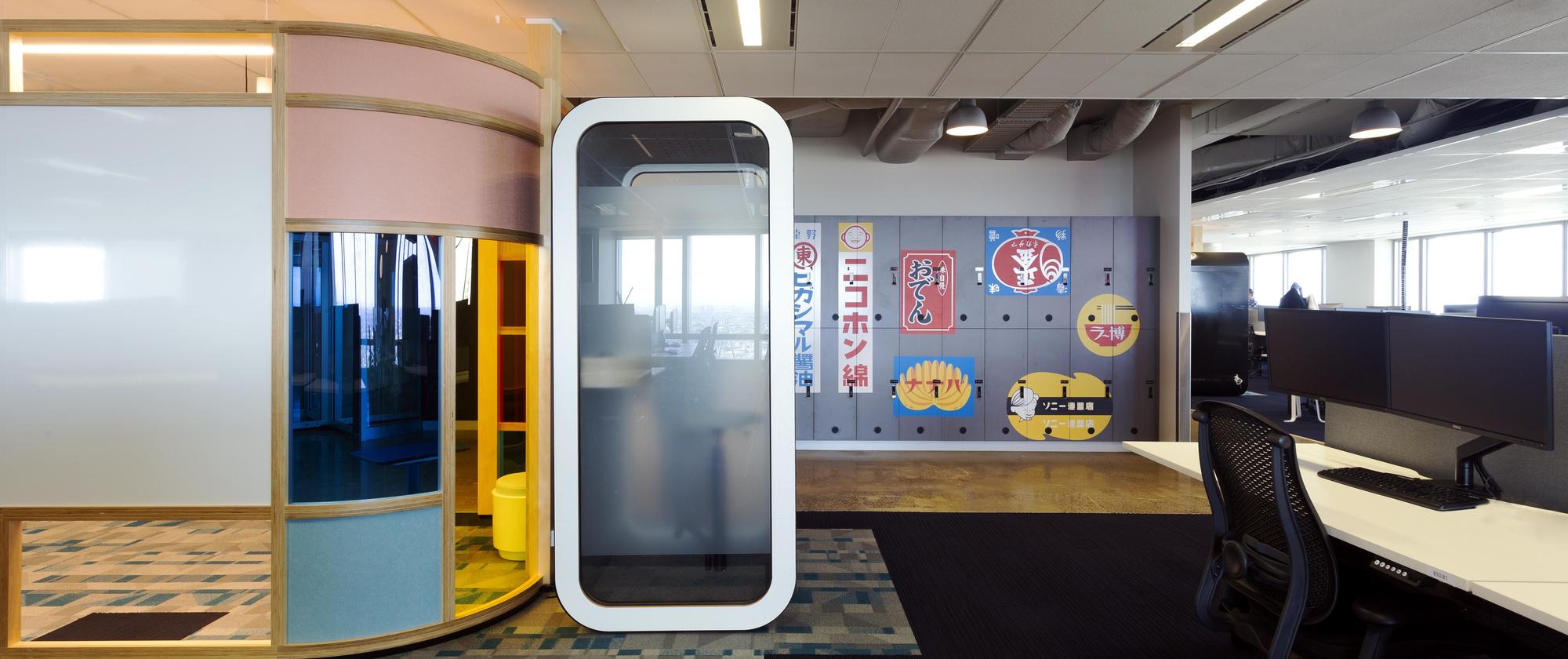 Project Information
Location: Sydney, Australia
Products used: EchoPanel 12mm
Architect: Greenbox Architecture
Date: 2021
Photography: Greenbox Architecture
Greenbox Architecture was engaged by an e-commerce retailer to redesign their Sydney headquarters. This was a multi-level redesign with each floor having its own theme. Woven Image's acoustic panel, EchoPanel® 12mm, was featured on the Tokyo themed level. This floor was inspired by Tokyo – the vibrant colour, liveliness of streets, iconic billboards, and street art – everything that captures your attention when walking around the city. Greenbox wanted to use colours and play with light and translucency to capture the excitement and street vibes of Tokyo into the fit-out.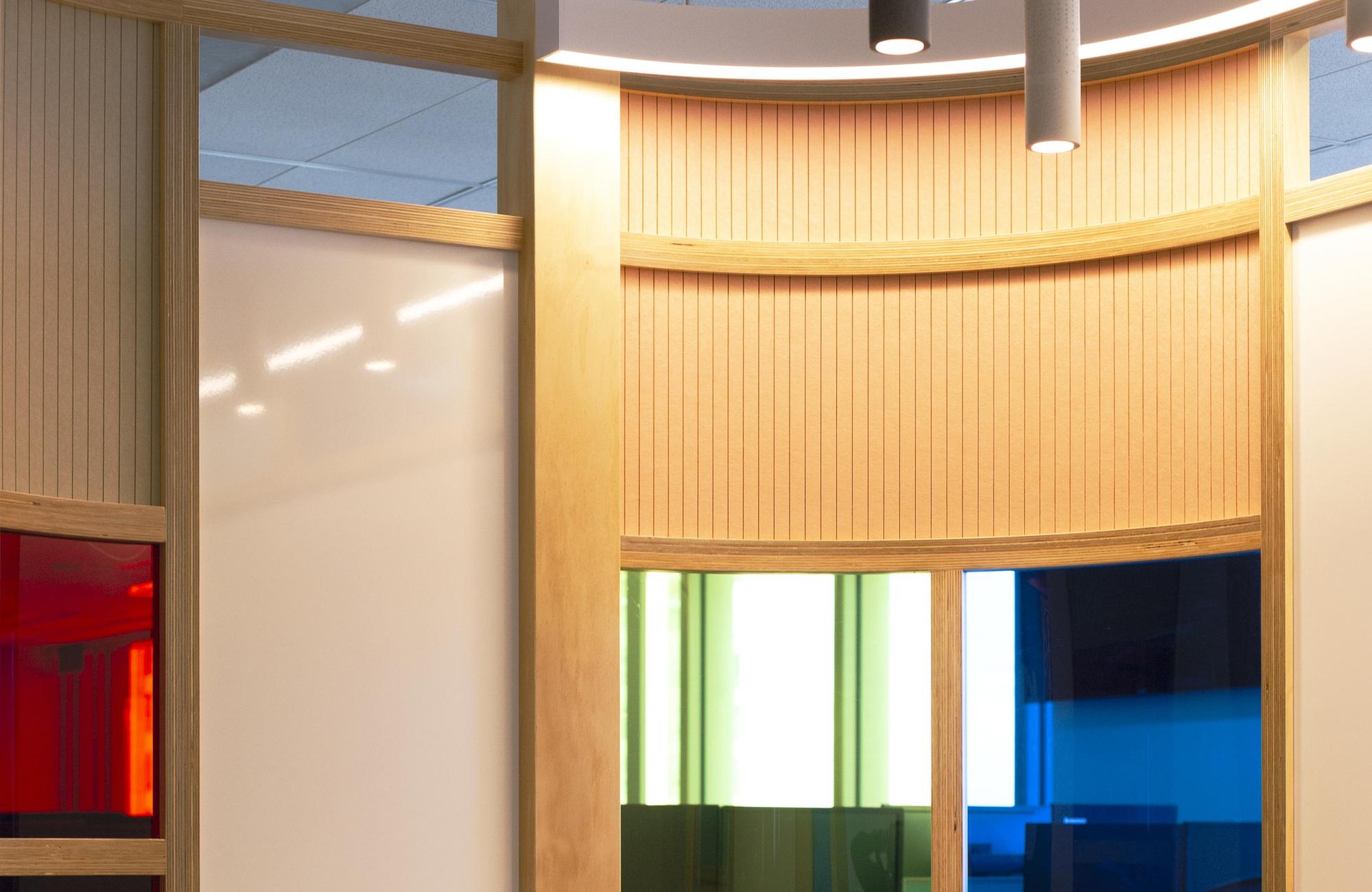 EchoPanel® 12mm was chosen to add colour and texture throughout the office. It was installed in two applications: in the ceiling grid and the walls of a breakout space. Colourways 269, 468, 487 and 551 were inserted into the ceiling grid to create a colourful ceiling installation, that added depth and character to the space.
A breakout pod and collaboration zone were constructed in a unique design, using a mix of translucent and solid materials. EchoPanel® 12mm was installed around the curves of the pod, small v-grooves were cut into the acoustic panels to help them bend seamlessly around the soft curves. The subtle pastel colourways of 468, 487 and 551 were selected to play with the natural, and translucent materials.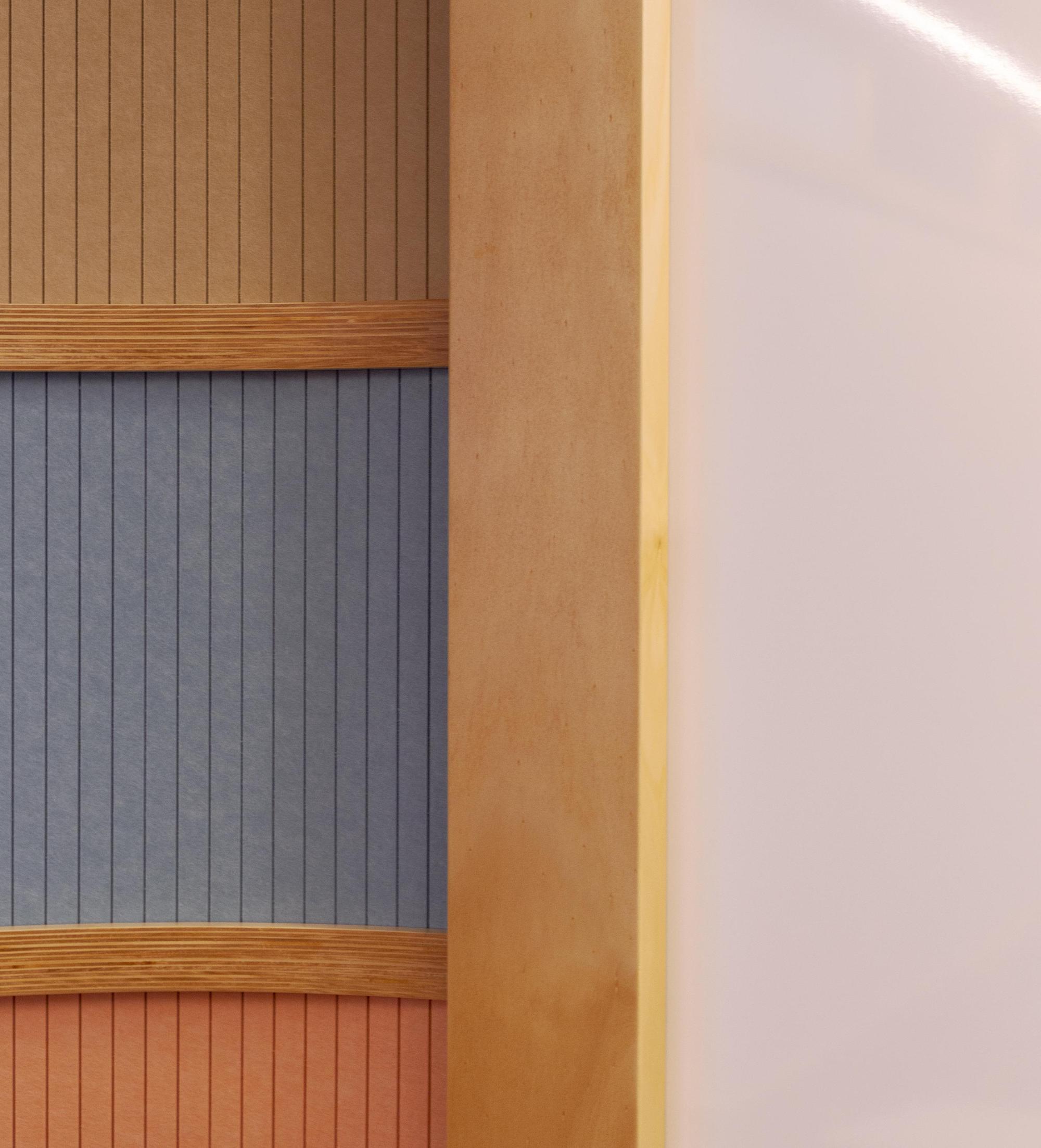 Woven Image enjoyed collaborating with Greenbox Architecture, to develop this unique installation of EchoPanel® as part of their exciting design scheme.