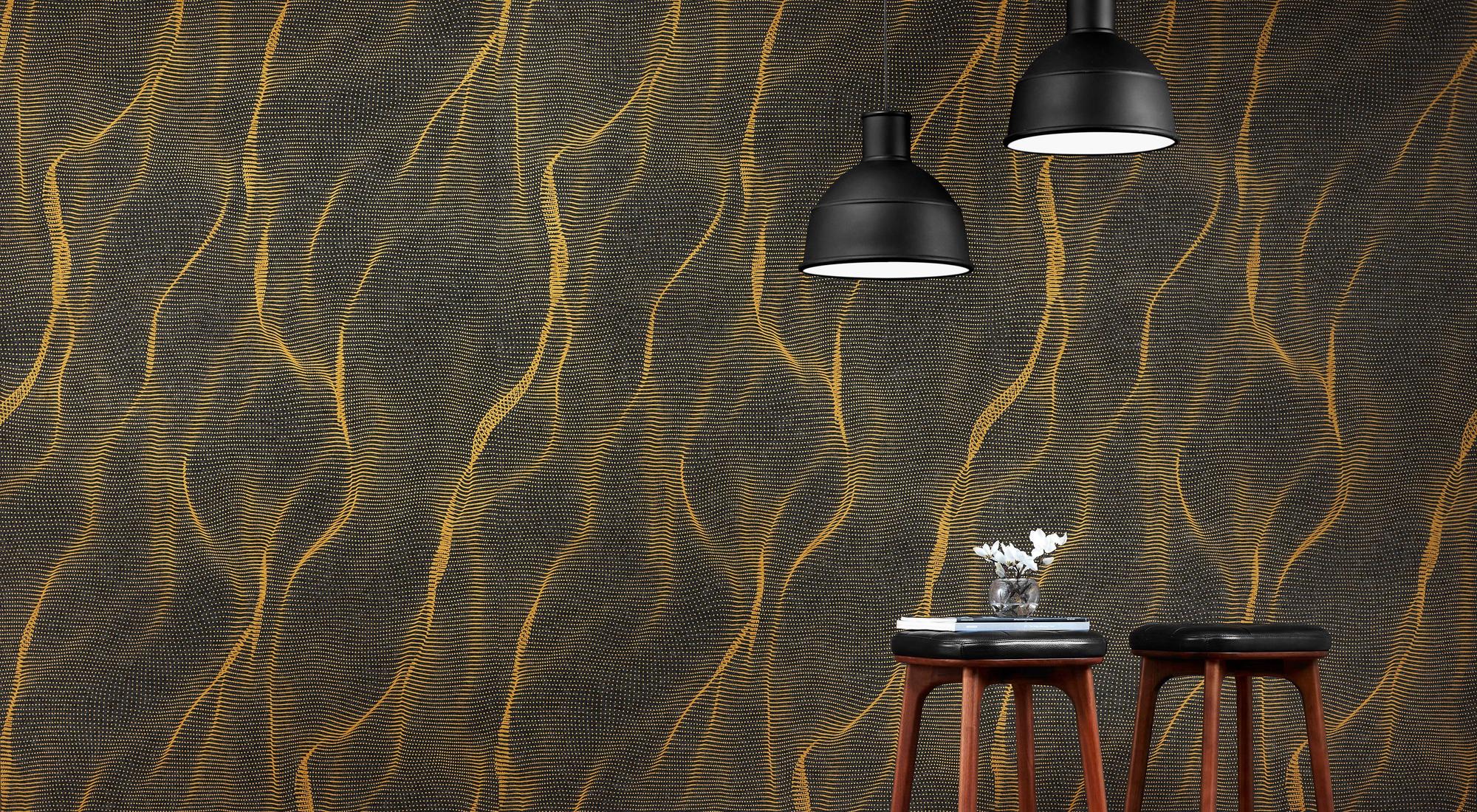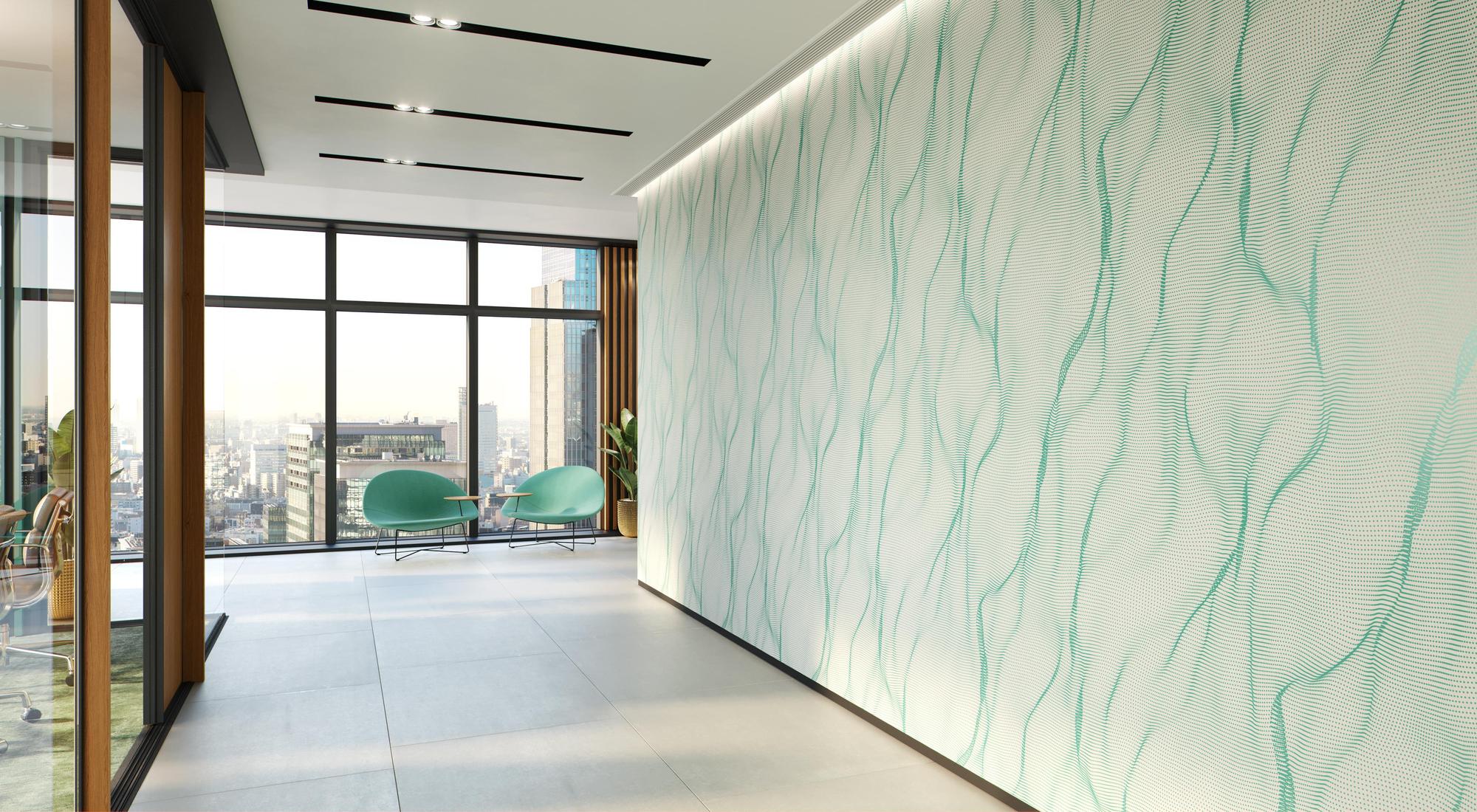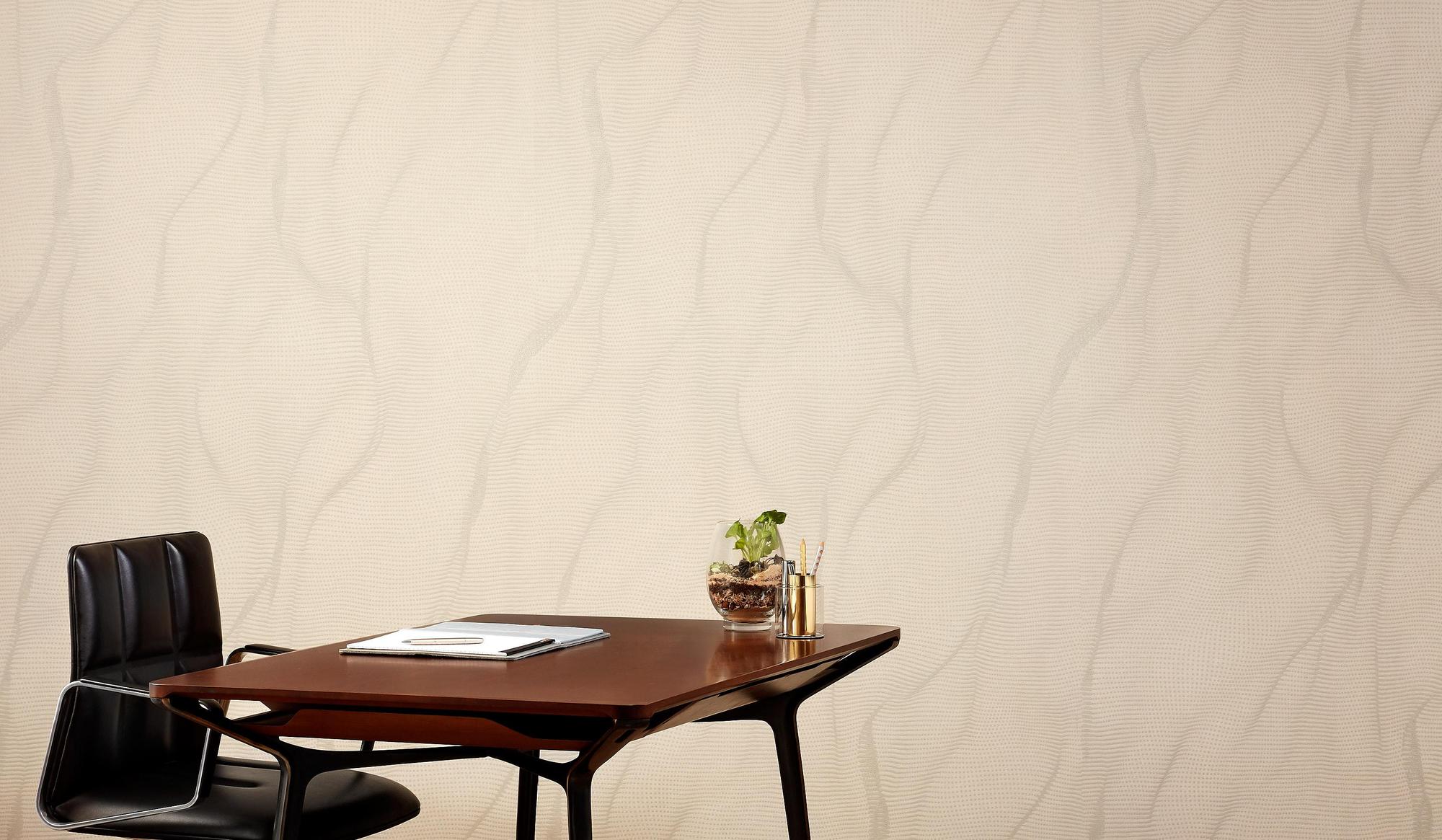 Muse Fluid acoustic wall panels were developed in collaboration with International industrial design studio, Michael Young Designs.
The striking design evokes the movement of the ocean, achieved through a multitude of dots that flow across the panel to create a wave-like effect from afar. The colour palette includes contrasting or subtle tone-on-tone colourways, achieved using either matte or shimmering pearlescent inks. Due to the complexity of the design, panels are printed with visual 'trim lines' for easy installation.




Designer:
Michael Young in collaboration with Woven Image
Dimensions:
Length: 2800mm (+/- 5mm), Width: 1180mm (+/- 5mm), Thickness: 9mm (+/- 7%)
Pattern Repeat:
One panel
Composition:
100% PET (68% post-consumer recycled)
Fire Test Result:
ISO 9705: Group 1
GB 8624 B1
BS EN 13501.1: Classification C - s1, d2
ASTM E84 Unadhered: Class 2 or B
Sound Absorption Test Method:
AS ISO 354: 2006 (R2016)
Weighted Alpha Coefficient (αw):
Direct fix: 0.25 (H), 20mm air gap: 0.35 (MH), 50mm air gap: 0.60 (MH)
Sound Absorption Average (SAA):
Direct fix: 0.32
Noise Reduction Coefficient (NRC):
Direct fix: 0.30, 20mm air gap: 0.50, 50mm air gap: 0.75
Sound Absorption Class:
D (Direct fix)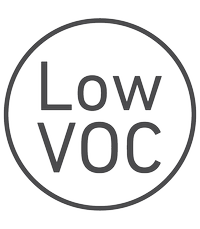 Low VOC Emissions
Products with low volatile organic compounds (VOCs) are less harmful to the environment and human health and contribute to good Indoor Air Quality (IAQ).
Other award-winning designs from Michael Young